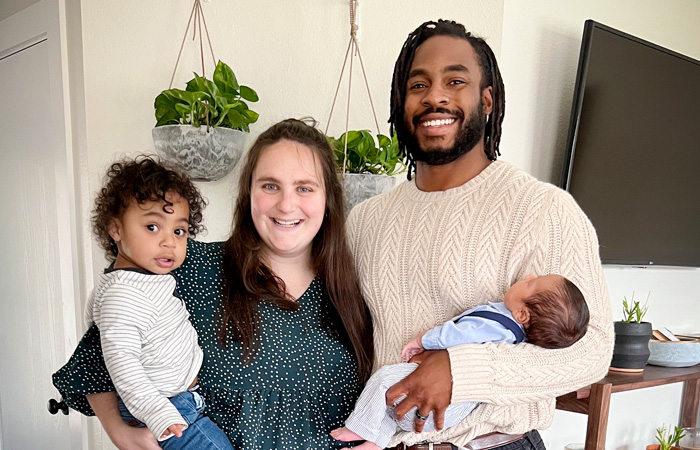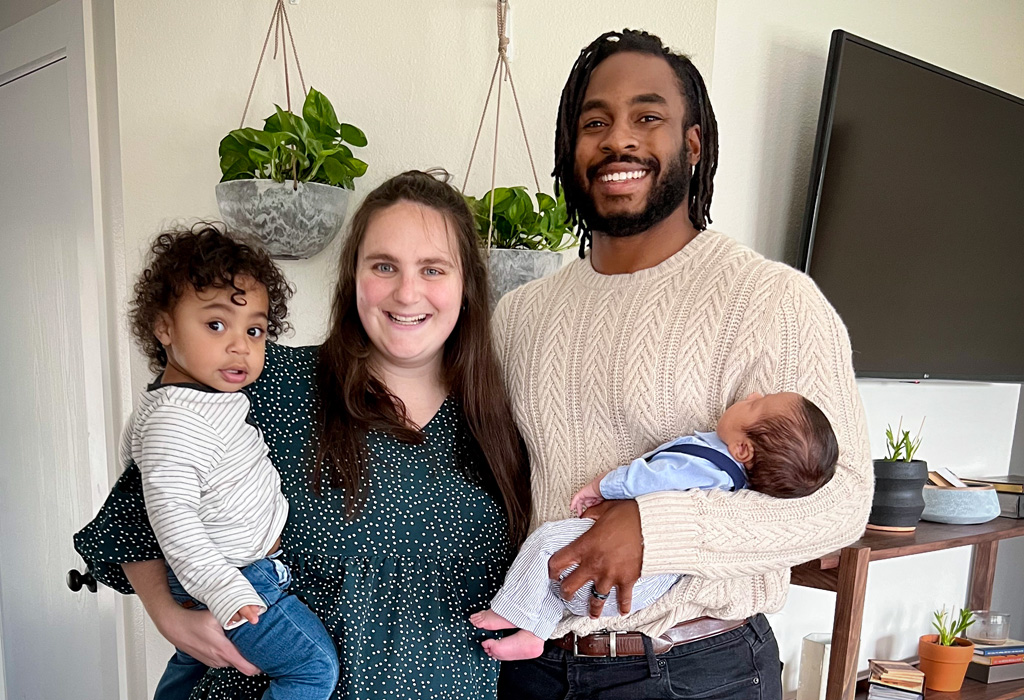 Mike is the Middle School Director at the West location and has been serving at Citylight for five years when he originally came on staff as an Intern. Mike is a husband to Morgan for the past four years and a father to two young boys under the age of 18 months, Mike III and Mishon.
Mike grew up in the church but it wasn't until in high school where he started to identify a personal interest.
"A youth pastor asked for help with sound in the student ministry," Mike shared, "and that made me feel welcomed so I started to go. We had just moved back from California to El Paso, TX and from there, I was at church every Wednesday, Thursday, Sunday until I went off to college."
The summer before college, it was with the student group he attended a retreat. A worship night was hosted during the retreat and there, Mike finally understood the weight of his sin.
"I understood Jesus died for my sins," Mike described, "and that night I gave my life to Christ. I didn't want to gain anything anymore from serving Him. I solely understood what He did for me and that I get to live out of that. It was like a weight was lifted off my shoulders."
After the retreat, Mike went about life as usual and because there was no follow up and no discipleship, he began to forget and life got hard. He played football in college and found himself just living life as it came and quickly toward the party scene. After several transitions and changes that led him to New Mexico State, Mike met a young pastor with Cru. That pastor was Phil Robinson. He discipled Mike and challenged and encouraged him in his faith. Two years later in 2016, Phil called Mike and invited him to an internship at Citylight Omaha. Over the next five years, Mike completed an internship and a residency program and was promoted to Director last year.
Reflecting back, Mike is so thankful for the program and what God has given him through Citylight.
Mike explains that the "youth ministry here at Citylight, as a whole, has had a lot of transition and this past year there's been new leadership and new people, but because of healthy rhythms there has been good consistency. The student ministry meets regularly which equals a lot of growth. Students show up and are staying and they are also inviting friends. We have seen students get baptized and a lot of fruit has come out of the ministry."
Mike has also recognized that by being faithful in what you do and how you serve, that it does reveal fruit. Especially with the unknowns and uncertainties in ministry.
"When I started as a high school intern, I didn't see a lot of fruit," Mike described. "But today, seeing some students who are now in college and who struggled in high school but now are plugged into the church or into a college ministry gives me hope. I think of one particular student who is about to graduate from college and is now preparing to go into global missions. To see students who are still pursuing the Lord after they have left high school makes me feel really good. It's not what I am doing but what I get to witness the Lord do through me. It's awesome. I can't boast in myself but only in the Lord."
If you don't see Mike regularly in the afternoon at Citylight during the school year, chances are he's at Concordia High School. He's the defensive and offensive line Coach for the football team and the Head Track Coach.
"I get to pour into students all the time," Mike said matter of fact, "and honestly I love it. Sometimes I feel more comfortable around students than adults. I connect with them well and I love helping them. Actually, the students teach me to not take myself too seriously, to be authentic and to be passionate about what I do. They have modeled to me when to speak up when not to speak up."
Over the years, Mike has learned to continue pressing forward and to be dependent on the Lord in ministry. He models that for students and also to others who serve on the student ministry team. He offers this wisdom to other student ministries leaders:
"Remember that even though you may never see the fruit while the student is a part of student ministry, you may see the fruit of your work when they are in college or leading their own families. The seeds you are planting right now are crucial to their life and future. Just be faithful and present and ask for forgiveness often. You may mess up, experience lack in understanding or vision but showing the students that you are passionate about them carries so much. As long as you point them to the Gospel, to Jesus, and love the students well and let them know you are there for them, that will speak volume to them as they go."
For more information on the student ministry at Citylight, please visit citylightomaha.org/students.