Global Focus Week
2.13 - 2.20 | Midtown & West
The Gospel is spreading around the world but there are many who haven't heard the Good News. This week we celebrate what God is doing among the least reached peoples of the world and learn how we can be a part of His mission in Southeast Asia, Central Europe, the Caribbean, and beyond.
Citylight is one small part of what God is doing here in Omaha and all around the world! We are a church, but we are part of the greater church – the global church, and play a small part in helping fulfill the Great Commission (Matt. 28:18-20). Our vision is to see the gospel transform the City of Omaha and beyond through multiplying disciples and churches. We are committed to going beyond, going to the nations, and continuing to pursue the vision not only here in Omaha, but everywhere. Find out more about opportunities below, or for more information, email global@citylightomaha.org.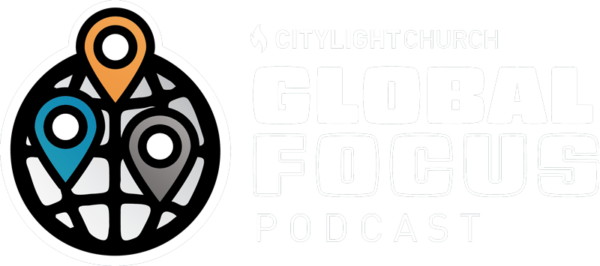 Join us as we discover what Jesus is doing across the globe through stories and conversations with Citylight Omaha's global partners as well as discussions on specific topics. Jesus is faithfully keeping His promise. Learn your role in His mission of multiplying disciples and churches throughout the world.
Join the Discovery Group
Last Sunday of the month | 5:30 - 8 PM
This is a place for people who have an interest in global work to come together to learn more about the process, encourage one another, and fellowship. This is for anyone who has any level of interest in to come and explore that potential calling and to encourage one another in the journey to carry the Gospel to the ends of the earth!
For more information, contact global@citylightomaha.org
Email Newsletter
Subscribe to our monthly newsletter to receive stories, resources, and the latest happenings from around the Globe.
Pray for Global Partners
Pray regularly for our partners. Receive live updates, set prayer reminders, and be notified for future prayer updates!