Citylight Club
Midtown Location | Wednesday 6:30 - 8 PM | Kids' Downstairs Area
Our mission is to see our neighborhood fully embraced by our loving Father and feel fully loved, and fully known by Him. We do this by fostering relationships with parents, and then building trust with their kids. Children will share in a meal,  experience gospel centered teaching, and small groups. We seek to build relationships with every child that walks in the door, to faithfully teach the truth about the gospel, and create a safe and fun environment.  
1st - 5th graders gather on Wednesday nights from 6:30 - 8 PM in the kids downstairs area. Children will share in a meal, join together for a lesson, then break into small groups. For more information, contact Richard, richard@citylightomaha.org.
Join the Citylight Club Mailing List
Join the mailing list to get emails from the Citylight Club team regarding weekly gatherings and special events.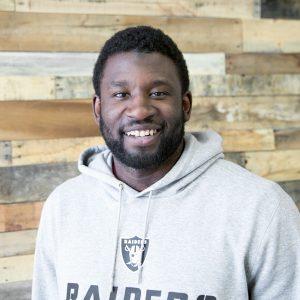 Richard Daniel
Citylight Club Director
richard@citylightomaha.org
After graduating from Wayne State, Richard played semi-pro football while working full time with a college ministry. He came back to Omaha in 2016 and started working with CitylightU and, most recently, became Director of Citylight Club. Richard loves Jesus and his character is worth imitating. He is a godly man who loves his wife Kayla well and has a passion to see students meet the same Jesus that has changed his life! Read more...