The Bible is God's Word for us revealing who God is and how we can know Him at a deeper level. God's Word is vital as He draws, saves, and shapes us through Jesus Christ. Yet, biblical literacy is on the sharp decline among Christians. In an effort to help our church read and understand God's Word, we are participating in a 2-year Bible reading plan for 2023 and 2024. As a church family, we will read the same passages together as we discuss them in our own families, in City Groups, in Huddles, and as we gather. Let's read the Bible together!

YouVersion
Download the Bible App "YouVersion" and set Citylight as your Church. The Bible App allows you to join plans with a group! Our featured reading plan is the Two-Year Bible Reading Plan from Riverside Church. Check it out today!
Citylight on YouVersion
Reading Plan: Volume 1
Reading Plan: Volume 2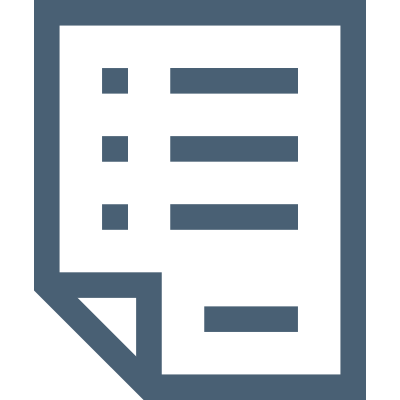 Printed Plans
If you'd rather follow along with the Bible Reading plan more traditionally, we have bookmarks with the Riverside Church Two-Year Bible Reading Plan in 8 parts that you can pick up at the Connect Area at your location or download to print or save on your device.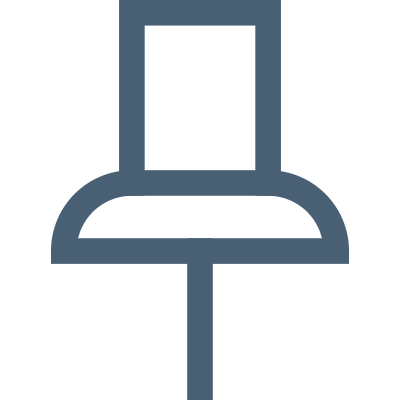 Find References Below
The entire plan is also listed below. You can Find Today's Reading by selecting the month and day and read from your physical Bible or App of choice. This is a great resource if you forgot your device or misplaced your bookmark.
Challenging Passages
Sometimes the Bible is hard to understand. Asking questions helps us learn and engage with Scripture. Submit a question and hear responses to the challenging parts of Scripture.
Bible Videos
Bible Project Overviews
Periodically we'll be sending helpful videos from the Bible Project. Each video takes a look at one book of the Bible providing an overview and identifying repeating themes.
BibleProject.com
Ask a Question
Sometimes the Bible is hard to understand. Asking questions helps us learn and engage with Scripture. Submit your question and hear responses to the challenging parts of Scripture.
Bible Question Form
Two Year Bible Reading Plan
01 Genesis 1 | Matthew 1
02 Genesis 2 | Matthew 2
03 Genesis 3 | Matthew 3
04 Genesis 4 | Matthew 4
05 Genesis 5 | Matthew 5
06 Genesis 6 | Matthew 6
07 Genesis 7 | Matthew 7
08 Genesis 8 | Matthew 8
09 Genesis 9-10 | Matthew 9
10 Genesis 11 | Matthew 10
11 Genesis 12 | Matthew 11
12 Genesis 13 | Matthew 12
13 Genesis 14 | Matthew 13
14 Genesis 15 | Matthew 14
15 Genesis 16 | Matthew 15
16 Genesis 17 | Matthew 16
17 Genesis 18 | Matthew 17
18 Genesis 19 | Matthew 18
19 Genesis 20 | Matthew 19
20 Genesis 21 | Matthew 20
21 Genesis 22 | Matthew 21
22 Genesis 23 | Matthew 22
23 Genesis 24 | Matthew 23
24 Genesis 25 | Matthew 24
25 Genesis 26 | Matthew 25
26 Genesis 27 | Matthew 26
27 Genesis 28 | Matthew 27
28 Genesis 29 | Matthew 28
29 Genesis 30 | Mark 1
30 Genesis 31 | Mark 2
31 Genesis 32 | Mark 3
01 Genesis 33 | Mark 4
02 Genesis 34 | Mark 5
03 Genesis 35-36 | Mark 6
04 Genesis 37 | Mark 7
05 Genesis 38 | Mark 8
06 Genesis 39 | Mark 9
07 Genesis 40 | Mark 10
08 Genesis 41 | Mark 11
09 Genesis 42 | Mark 12
10 Genesis 43 | Mark 13
11 Genesis 44 | Mark 14
12 Genesis 45 | Mark 15
13 Genesis 46 | Mark 16
14 Genesis 47 | Luke 1:1-38
15 Genesis 48 | Luke 1:39-80
16 Genesis 49 | Luke 2
17 Genesis 50 | Luke 3
18 Exodus 1 | Luke 4
19 Exodus 2 | Luke 5
20 Exodus 3 | Luke 6
21 Exodus 4 | Luke 7
22 Exodus 5 |Luke 8
23 Exodus 6 | Luke 9
24 Exodus 7 | Luke 10
25 Exodus 8 | Luke 11
26 Exodus 9 | Luke 12
27 Exodus 10 | Luke 13
28 Exodus 11:1-12:20 | Luke 14
01 Exodus 12:21-51 | Luke 15
02 Exodus 13 | Luke 16
03 Exodus 14 | Luke 17
04 Exodus 15 | Luke 18
05 Exodus 16 | Luke 19
06 Exodus 17 | Luke 20
07 Exodus 18 | Luke 21
08 Exodus 19 | Luke 22
09 Exodus 20 | Luke 23
10 Exodus 21 | Luke 24
11 Exodus 22 | John 1
12 Exodus 23 | John 2
13 Exodus 24 | John 3
14 Exodus 25 | John 4
15 Exodus 26 | John 5
16 Exodus 27 | John 6
17 Exodus 28 | John 7
18 Exodus 29 | John 8
19 Exodus 30 | John 9
20 Exodus 31 | John 10
21 Exodus 32 | John 11
22 Exodus 33 | John 12
23 Exodus 34 | John 13
24 Exodus 35 | John 14
25 Exodus 36 | John 15
26 Exodus 37 | John 16
27 Exodus 38 | John 17
28 Exodus 39 | John 18
29 Exodus 40 | John 19
30 Leviticus 1 | John 20
31 Leviticus 2-3 | John 21
01 Leviticus 4 | Psalm 1-2
02 Leviticus 5 | Psalm 3-4
03 Leviticus 6 | Psalm 5-6
04 Leviticus 7 | Psalm 7-8
05 Leviticus 8 | Psalm 9
06 Leviticus 9 | Psalm 10
07 Leviticus 10 | Psalm 11-12
08 Leviticus 11-12 | Psalm 13-14
09 Leviticus 13 | Psalm 15-16
10 Leviticus 14 | Psalm 17
11 Leviticus 15 | Psalm 18
12 Leviticus 16 | Psalm 19
13 Leviticus 17 | Psalm 20-21
14 Leviticus 18 | Psalm 22
15 Leviticus 19 | Psalm 23-24
16 Leviticus 20 | Psalm 25
17 Leviticus 21 | Psalm 26-27
18 Leviticus 22 | Psalm 28-29
19 Leviticus 23 | Psalm 30
20 Leviticus 24 | Psalm 31
21 Leviticus 25 | Psalm 32
22 Leviticus 26 | Psalm 33
23 Leviticus 27 | Psalm 34
24 Numbers 1 | Psalm 35
25 Num 2 | Psalm 36
26 Num 3 | Psalm 37
27 Num 4 | Psalm 38
28 Num 5 | Psalm 39
29 Num 6 | Psalm 40-41
30 Num 7 | Psalm 42-43
01 Num 8 | Psalm 44
02 Num 9 | Psalm 45
03 Num 10 | Psalm 46-47
04 Num 11 | Psalm 48
05 Num 12-13 | Psalm 49
06 Num 14 | Psalm 50
07 Num 15 | Psalm 51
08 Num 16 | Psalm 52-54
09 Num 17-18 | Psalm 55
10 Num 19 | Psalm 56-57
11 Num 20 | Psalm 58-59
12 Num 21 | Psalm 60-61
13 Num 22 | Psalm 62-63
14 Num 23 | Psalm 64-65
15 Num 24 | Psalm 66-67
16 Num 25 | Psalm 68
17 Num 26 | Psalm 69
18 Num 27 | Psalm 70-71
19 Num 28 | Psalm 72
20 Num 29 | Psalm 73
21 Num 30 | Psalm 74
22 Num 31 | Psalm 75-76
23 Num 32 | Psalm 77
24 Num 33 | Psalm 78:1-39
25 Num 34 | Psalm 78:40-72
26 Num 35 | Psalm 79
27 Num 36 |vPsalm 80
28 Deut 1 | Psalm 81-82
29 Deut 2 | Psalm 83-84
30 Deut 3 | Psalm 85
31 Deut 4 | Psalm 86-87
01 Deut 5 | Psalm 88
02 Deut 6 | Psalm 89
03 Deut 7 | Psalm 90
04 Deut 8 | Psalm 91
05 Deut 9 | Psalm 92-93
06 Deut 10 | Psalm 94
07 Deut 11 | Psalm 95-96
08 Deut 12 | Psalm 97-98
09 Deut 13-14 | Psalm 99-101
10 Deut 15 | Psalm 102
11 Deut 16 | Psalm 103
12 Deut 17 | Psalm 104
13 Deut 18 | Psalm 105
14 Deut 19 | Psalm 106
15 Deut 20 | Psalm 107
16 Deut 21 | Psalm 108-109
17 Deut 22 | Psalm 110-111
18 Deut 23 | Psalm 112-113
19 Deut 24 | Psalm 114-115
20 Deut 25 | Psalm 116
21 Deut 26 | Psalm 117-118
22 Deut 27 | Psalm 119:1-24
23 Deut 28 | Psalm 119:25-48
24 Deut 29 | Psalm 119:49-72
25 Deut 30 | Psalm 119:73-96
26 Deut 31 Psalm 119:97-120
27 Deut 32 Psalm 119:121-144
28 Deut 33-34 Ps 119:145-176
29 Joshua 1 Psalm 120-122
30 Joshua 2 Psalm 123-125
01 Joshua 3 | Psalm 126-128
02 Joshua 4 | Psalm 129-131
03 Joshua 5 | Psalm 132-134
04 Joshua 6 | Psalm 135-136
05 Joshua 7 | Psalm 137-138
06 Joshua 8 | Psalm 139
07 Joshua 9 | Psalm 140-141
08 Joshua 10 | Psalm 142-143
09 Joshua 11 | Psalm 144
10 Joshua 12-13 | Psalm 145
11 Joshua 14-15 | Ps 146-147
12 Joshua 16-17 | Psalm 148
13 Joshua 18-19 | Ps 149-150
14 Joshua 20-21 | Acts 1
15 Joshua 22 | Acts 2
16 Joshua 23 | Acts 3
17 Joshua 24 | Acts 4
18 Judges 1 | Acts 5
19 Judges 2 | Acts 6
20 Judges 3 | Acts 7
21 Judges 4 | Acts 8
22 Judges 5 | Acts 9
23 Judges 6 | Acts 10
24 Judges 7 | Acts 11
25 Judges 8 | Acts 12
26 Judges 9 | Acts 13
27 Judges 10 | Acts 14
28 Judges 11 | Acts 15
29 Judges 12 | Acts 16
30 Judges 13 | Acts 17
31 Judges 14 | Acts 18
01 Judges 15 | Acts 19
02 Judges 16 | Acts 20
03 Judges 17 | Acts 21
04 Judges 18 | Acts 22
05 Judges 19 | Acts 23
06 Judges 20 | Acts 24
07 Judges 21 | Acts 25
08 Ruth 1 | Acts 26
09 Ruth 2 | Acts 27
10 Ruth 3-4 | Acts 28
11 1 Samuel 1 | Romans 1
12 1 Samuel 2 | Romans 2
13 1 Samuel 3 | Romans 3
14 1 Samuel 4 | Romans 4
15 1 Samuel 5-6 | Romans 5
16 1 Samuel 7-8 | Romans 6
17 1 Samuel 9 | Romans 7
18 1 Samuel 10 | Romans 8
19 1 Samuel 11 | Romans 9
20 1 Samuel 12 | Romans 10
21 1 Samuel 13 | Romans 11
22 1 Samuel 14 | Romans 12
23 1 Samuel 15 | Romans 13
24 1 Samuel 16 | Romans 14
25 1 Samuel 17 | Romans 15
26 1 Samuel 18 | Romans 16
27 1 Samuel 19 | 1 Cor 1
28 1 Samuel 20 | 1 Cor 2
29 1 Samuel 21-22 | 1 Cor 3
30 1 Samuel 23 | 1 Cor 4
31 1 Samuel 24 | 1 Cor 5
01 1 Samuel 25 | 1 Cor 6
02 1 Samuel 26 | 1 Cor 7
03 1 Samuel 27 | 1 Cor 8
04 1 Samuel 28 | 1 Cor 9
05 1 Samuel 29-30 | 1 Cor 10
06 1 Samuel 31 | 1 Cor 11
07 2 Samuel 1 | 1 Cor 12
08 2 Samuel 2 | 1 Cor 13
09 2 Samuel 3 | 1 Cor 14
10 2 Samuel 4-5 | 1 Cor 15
11 2 Samuel 6 | 1 Cor 16
12 2 Samuel 7 | 2 Cor 1
13 2 Samuel 8-9 | 2 Cor 2
14 2 Samuel 10 | 2 Cor 3
15 2 Samuel 11 | 2 Cor 4
16 2 Samuel 12 | 2 Cor 5
17 2 Samuel 13 | 2 Cor 6
18 2 Samuel 14 | 2 Cor 7
19 2 Samuel 15 | 2 Cor 8
20 2 Samuel 16 | 2 Cor 9
21 2 Samuel 17 | 2 Cor 10
22 2 Samuel 18 | 2 Cor 11
23 2 Samuel 19 | 2 Cor 12
24 2 Samuel 20 | 2 Cor 13
25 2 Samuel 21 | Gal 1
26 2 Samuel 22 | Gal 2
27 2 Samuel 23 | Gal 3
28 2 Samuel 24 | Gal 4
29 1 Kings 1 | Gal 5
30 1 Kings 2 | Gal 6
01 1 Kings 3 | Ephesians 1
02 1 Kings 4-5 | Eph 2
03 1 Kings 6 | Eph 3
04 1 Kings 7 | Eph 4
05 1 Kings 8 | Eph 5
06 1 Kings 9 | Eph 6
07 1 Kings 10 | Phil 1
08 1 Kings 11 | Phil 2
09 1 Kings 12 | Phil 3
10 1 Kings 13 | Phil 4
11 1 Kings 14 | Col 1
12 1 Kings 15 | Col 2
13 1 Kings 16 | Col 3
14 1 Kings 17 | Col 4
15 1 Kings 18 | 1 Thes 1
16 1 Kings 19 | 1 Thes 2
17 1 Kings 20 | 1 Thes 3
18 1 Kings 21 | 1 Thes 4
19 1 Kings 22 | 1 Thes 5
20 2 Kings 1 | 2 Thes 1
21 2 Kings 2 | 2 Thes 2
22 2 Kings 3 | 2 Thes 3
23 2 Kings 4 | 1 Tim 1
24 2 Kings 5 | 1 Tim 2
25 2 Kings 6 | 1 Tim 3
26 2 Kings 7 | 1 Tim 4
27 2 Kings 8 | 1 Tim 5
28 2 Kings 9 | 1 Tim 6
29 2 Kings 10-11 | 2 Tim 1
30 2 Kings 12 | 2 Tim 2
31 2 Kings 13 | 2 Tim 3
01 2 Kings 14 | 2 Tim 4
02 2 Kings 15 | Titus 1
03 2 Kings 16 | Titus 2
04 2 Kings 17 | Titus 3
05 2 Kings 18 | Philemon
06 2 Kings 19 | Hebrews 1
07 2 Kings 20 | Hebrews 2
08 2 Kings 21 | Hebrews 3
09 2 Kings 22 | Hebrews 4
10 2 Kings 23 | Hebrews 5
11 2 Kings 24 | Hebrews 6
12 2 Kings 25 | Hebrews 7
13 1 Chron 1-2 | Hebrews 8
14 1 Chron 3-4 | Hebrews 9
15 1 Chron 5-6 | Hebrews 10
16 1 Chron 7-8 | Hebrews 11
17 1 Chron 9-10 | Hebrews 12
18 1 Chron 11-12 | Hebrews 13
19 1 Chron 13-14 | James 1
20 1 Chron 15 | James 2
21 1 Chron 16 | James 3
22 1 Chron 17 | James 4
23 1 Chron 18 | James 5
24 1 Chron 19-20 | 1 Peter 1
25 1 Chron 21 | 1 Peter 2
26 1 Chron 22 | 1 Peter 3
27 1 Chron 23 | 1 Peter 4
28 1 Chron 24-25 | 1 Peter 5
29 1 Chron 26-27 | 2 Peter 1
30 1 Chron 28 | 2 Peter 2
01 1 Chron 29 | 2 Peter 3
02 2 Chron 1 | 1 John 1
03 2 Chron 2 | 1 John 2
04 2 Chron 3-4 | 1 John 3
05 2 Chron 5:1-6:11 | 1 John 4
06 2 Chron 6:12-42 | 1 John 5
07 2 Chron 7 | 2 John
08 2 Chron 8 | 3 John
09 2 Chron 9 | Jude
10 2 Chron 10 | Revelation 1
11 2 Chron 11-12 | Revelation 2
12 2 Chron 13 | Revelation 3
13 2 Chron 14-15 | Revelation 4
14 2 Chron 16 | Revelation 5
15 2 Chron 17 | Revelation 6
16 2 Chron 18 | Revelation 7
17 2 Chron 19-20 | Revelation 8
18 2 Chron 21 | Revelation 9
19 2 Chron 22-23 | Rev 10
20 2 Chron 24 | Revelation 11
21 2 Chron 25 | Revelation 12
22 2 Chron 26 | Revelation 13
23 2 Chron 27-28 | Rev 14
24 2 Chron 29 | Revelation 15
25 2 Chron 30 | Revelation 16
26 2 Chron 31 | Revelation 17
27 2 Chron 32 | Revelation 18
28 2 Chron 33 | Revelation 19
29 2 Chron 34 | Revelation 20
30 2 Chron 35 | Revelation 21
31 2 Chron 36 | Revelation 22
01 Ezra 1 | Acts 1
02 Ezra 2 | Acts 2
03 Ezra 3 | Acts 3
04 Ezra 4 | Acts 4
05 Ezra 5 | Acts 5
06 Ezra 6 | Acts 6
07 Ezra 7 | Acts 7
08 Ezra 8 | Acts 8
09 Ezra 9 | Acts 9
10 Ezra 10 | Acts 10
11 Nehemiah 1 | Acts 11
12 Nehemiah 2 | Acts 12
13 Nehemiah 3 | Acts 13
14 Nehemiah 4 | Acts 14
15 Nehemiah 5 | Acts 15
16 Nehemiah 6 | Acts 16
17 Nehemiah 7 | Acts 17
18 Nehemiah 8 | Acts 18
19 Nehemiah 9 | Acts 19
20 Nehemiah 10 | Acts 20
21 Nehemiah 11 | Acts 21
22 Nehemiah 12 | Acts 22
23 Nehemiah 13 | Acts 23
24 Esther 1 | Acts 24
25 Esther 2 | Acts 25
26 Esther 3 | Acts 26
27 Esther 4 | Acts 27
28 Esther 5 | Acts 28
29 Esther 6 | Romans 1
30 Esther 7 | Romans 2
31 Esther 8 | Romans 3
01 Esther 9-10 | Romans 4
02 Job 1 | Romans 5
03 Job 2 | Romans 6
04 Job 3 | Romans 7
05 Job 4 | Romans 8
06 Job 5 | Romans 9
07 Job 6 | Romans 10
08 Job 7 | Romans 11
09 Job 8 | Romans 12
10 Job 9 | Romans 13
11 Job 10 | Romans 14
12 Job 11 | Romans 15
13 Job 12 | Romans 16
14 Job 13 | 1 Corinthians 1
15 Job 14 | 1 Corinthians 2
16 Job 15 | 1 Corinthians 3
17 Job 16-17 | 1 Corinthians 4
18 Job 18 | 1 Corinthians 5
19 Job 19 | 1 Corinthians 6
20 Job 20 | 1 Corinthians 7
21 Job 21 | 1 Corinthians 8
22 Job 22 | 1 Corinthians 9
23 Job 23 | 1 Corinthians 10
24 Job 24 | 1 Corinthians 11
25 Job 25-26 | 1 Corinthians 12
26 Job 27 | 1 Corinthians 13
27 Job 28 | 1 Corinthians 14
28 Job 29 | 1 Corinthians 15
01 Job 30 | 1 Corinthians 16
02 Job 31 | 2 Corinthians 1
03 Job 32 | 2 Corinthians 2
04 Job 33 | 2 Corinthians 3
05 Job 34 | 2 Corinthians 4
06 Job 35 | 2 Corinthians 5
07 Job 36 | 2 Corinthians 6
08 Job 37 | 2 Corinthians 7
09 Job 38 | 2 Corinthians 8
10 Job 39 | 2 Corinthians 9
11 Job 40 | 2 Corinthians 10
12 Job 41 | 2 Corinthians 11
13 Job 42 | 2 Corinthians 12
14 Proverbs 1 | 2 Corinthians 13
15 Proverbs 2 | Galatians 1
16 Proverbs 3 | Galatians 2
17 Proverbs 4 | Galatians 3
18 Proverbs 5 | Galatians 4
19 Proverbs 6 | Galatians 5
20 Proverbs 7 | Galatians 6
21 Proverbs 8 | Ephesians 1
22 Proverbs 9 | Ephesians 2
23 Proverbs 10 | Ephesians 3
24 Proverbs 11 | Ephesians 4
25 Proverbs 12 | Ephesians 5
26 Proverbs 13 | Ephesians 6
27 Proverbs 14 | Philippians 1
28 Proverbs 15 | Philippians 2
29 Proverbs 16 | Philippians 3
30 Proverbs 17 | Philippians 4
31 Proverbs 18 | Colossians 1
01 Proverbs 19 | Colossians 2
02 Proverbs 20 | Colossians 3
03 Proverbs 21 | Colossians 4
04 Proverbs 22 | 1 Thess 1
05 Proverbs 23 | 1 Thess 2
06 Proverbs 24 | 1 Thess 3
07 Proverbs 25 | 1 Thess 4
08 Proverbs 26 | 1 Thess 5
09 Proverbs 27 | 2 Thess 1
10 Proverbs 28 | 2 Thess 2
11 Proverbs 29 | 2 Thess 3
12 Proverbs 30 | 1 Timothy 1
13 Proverbs 31 | 1 Timothy 2
14 Ecclesiastes 1 | 1 Timothy 3
15 Ecclesiastes 2 | 1 Timothy 4
16 Ecclesiastes 3 | 1 Timothy 5
17 Ecclesiastes 4 | 1 Timothy 6
18 Ecclesiastes 5 | 2 Timothy 1
19 Ecclesiastes 6 | 2 Timothy 2
20 Ecclesiastes 7 | 2 Timothy 3
21 Ecclesiastes 8 | 2 Timothy 4
22 Ecclesiastes 9 | Titus 1
23 Ecclesiastes 10 | Titus 2
24 Ecclesiastes 11 | Titus 3
25 Ecclesiastes 12 | Philemon 1
26 Song 1 | Hebrews 1
27 Song 2 | Hebrews 2
28 Song 3 | Hebrews 3
29 Song 4 | Hebrews 4
30 Song 5 | Hebrews 5
01 Song 6 | Hebrews 6
02 Song 7 | Hebrews 7
03 Song 8 | Hebrews 8
04 Isaiah 1 | Hebrews 9
05 Isaiah 2 | Hebrews 10
06 Isaiah 3-4 | Hebrews 11
07 Isaiah 5 | Hebrews 12
08 Isaiah 6 | Hebrews 13
09 Isaiah 7 | James 1
10 Isaiah 8-9:7 | James 2
11 Isaiah 9:8-10:4 | James 3
12 Isaiah 10:5-34 | James 4
13 Isaiah 11-12 | James 5
14 Isaiah 13 | 1 Peter 1
15 Isaiah 14 | 1 Peter 2
16 Isaiah 15 | 1 Peter 3
17 Isaiah 16 | 1 Peter 4
18 Isaiah 17-18 | 1 Peter 5
19 Isaiah 19-20 | 2 Peter 1
20 Isaiah 21 | 2 Peter 2
21 Isaiah 22 | 2 Peter 3
22 Isaiah 23 | 1 John 1
23 Isaiah 24 | 1 John 2
24 Isaiah 25 | 1 John 3
25 Isaiah 26 | 1 John 4
26 Isaiah 27 | 1 John 5
27 Isaiah 28 | 2 John 1
28 Isaiah 29 | 3 John 1
29 Isaiah 30 | Jude 1
30 Isaiah 31 | Revelation 1
31 Isaiah 32 | Revelation 2
01 Isaiah 33 | Revelation 3
02 Isaiah 34 | Revelation 4
03 Isaiah 35 | Revelation 5
04 Isaiah 36 | Revelation 6
05 Isaiah 37 | Revelation 7
06 Isaiah 38 | Revelation 8
07 Isaiah 39 | Revelation 9
08 Isaiah 40 | Revelation 10
09 Isaiah 41 | Revelation 11
10 Isaiah 42 | Revelation 12
11 Isaiah 43 | Revelation 13
12 Isaiah 44 | Revelation 14
13 Isaiah 45 | Revelation 15
14 Isaiah 46 | Revelation 16
15 Isaiah 47 | Revelation 17
16 Isaiah 48 | Revelation 18
17 Isaiah 49 | Revelation 19
18 Isaiah 50 | Revelation 20
19 Isaiah 51 | Revelation 21
20 Isaiah 52 | Revelation 22
21 Isaiah 53 | Matthew 1
22 Isaiah 54 | Matthew 2
23 Isaiah 55 | Matthew 3
24 Isaiah 56 | Matthew 4
25 Isaiah 57 | Matthew 5
26 Isaiah 58 | Matthew 6
27 Isaiah 59 | Matthew 7
28 Isaiah 60 | Matthew 8
29 Isaiah 61 | Matthew 9
30 Isaiah 62 | Matthew 10
01 Isaiah 63 | Matthew 11
02 Isaiah 64 | Matthew 12
03 Isaiah 65 | Matthew 13
04 Isaiah 66 | Matthew 14
05 Jeremiah 1 | Matthew 15
06 Jeremiah 2 | Matthew 16
07 Jeremiah 3 | Matthew 17
08 Jeremiah 4 | Matthew 18
09 Jeremiah 5 | Matthew 19
10 Jeremiah 6 | Matthew 20
11 Jeremiah 7 | Matthew 21
12 Jeremiah 8 | Matthew 22
13 Jeremiah 9 | Matthew 23
14 Jeremiah 10 | Matthew 24
15 Jeremiah 11 | Matthew 25
16 Jeremiah 12 | Matthew 26
17 Jeremiah 13 | Matthew 27
18 Jeremiah 14 | Matthew 28
19 Jeremiah 15 | Mark 1
20 Jeremiah 16 | Mark 2
21 Jeremiah 17 | Mark 3
22 Jeremiah 18 | Mark 4
23 Jeremiah 19 | Mark 5
24 Jeremiah 20 | Mark 6
25 Jeremiah 21 | Mark 7
26 Jeremiah 22 | Mark 8
27 Jeremiah 23 | Mark 9
28 Jeremiah 24 | Mark 10
29 Jeremiah 25 | Mark 11
30 Jeremiah 26 | Mark 12
31 Jeremiah 27 | Mark 13
01 Jeremiah 28 | Mark 14
02 Jeremiah 29 | Mark 15
03 Jeremiah 30-31 | Mark 16
04 Jeremiah 32 | Ps 1-2
05 Jeremiah 33 | Ps 3-4
06 Jeremiah 34 | Ps 5-6
07 Jeremiah 35 | Ps 7-8
08 Jeremiah 36, 45 | Ps 9
09 Jeremiah 37 | Ps 10
10 Jeremiah 38 | Ps 11-12
11 Jeremiah 39 | Ps 13-14
12 Jeremiah 40 | Ps 15-16
13 Jeremiah 41 | Ps 17
14 Jeremiah 42 | Ps 18
15 Jeremiah 43 | Ps 19
16 Jeremiah 44 | Ps 20-21
17 Jeremiah 46 | Ps 22
18 Jeremiah 47 | Ps 23-24
19 Jeremiah 48 | Ps 25
20 Jeremiah 49 | Ps 26-27
21 Jeremiah 50 | Ps 28-29
22 Jeremiah 51 | Ps 30
23 Jeremiah 52 | Ps 31
24 Lamentations 1 | Ps 32
25 Lamentations 2 | Ps 33
26 Lamentations 3 | Ps 34
27 Lamentations 4 | Ps 35
28 Lamentations 5 | Ps 36
29 Ezekiel 1 | Ps 37
30 Ezekiel 2 | Ps 38
31 Ezekiel 3 | Ps 39
01 Ezekiel 4 | Ps 40-41
02 Ezekiel 5 | Ps 42-43
03 Ezekiel 6 | Ps 44
04 Ezekiel 7 | Ps 45
05 Ezekiel 8 | Ps 46-47
06 Ezekiel 9 | Ps 48
07 Ezekiel 10 | Ps 49
08 Ezekiel 11 | Ps 50
09 Ezekiel 12 | Ps 51
10 Ezekiel 13 | Ps 52-54
11 Ezekiel 14 | Ps 55
12 Ezekiel 15 | Ps 56-57
13 Ezekiel 16 | Ps 58-59
14 Ezekiel 17 | Ps 60-61
15 Ezekiel 18 | Ps 62-63
16 Ezekiel 19 | Ps 64-65
17 Ezekiel 20 | Ps 66-67
18 Ezekiel 21 | Ps 68
19 Ezekiel 22 | Ps 69
20 Ezekiel 23 | Ps 70-71
21 Ezekiel 24 | Ps 72
22 Ezekiel 25 | Ps 73
23 Ezekiel 26 | Ps 74
24 Ezekiel 27 | Ps 75-76
25 Ezekiel 28 | Ps 77
26 Ezekiel 29 | Ps 78:1-39
27 Ezekiel 30 | Ps 78:40-72
28 Ezekiel 31 | Ps 79
29 Ezekiel 32 | Ps 80
30 Ezekiel 33 | Ps 81-82
01 Ezekiel 34 | Ps 83-84
02 Ezekiel 35 | Ps 85
03 Ezekiel 36 | Ps 86-87
04 Ezekiel 37 | Ps 88
05 Ezekiel 38 | Ps 89
06 Ezekiel 39 | Ps 90
07 Ezekiel 40 | Ps 91
08 Ezekiel 41 | Ps 92-93
09 Ezekiel 42 | Ps 94
10 Ezekiel 43 | Ps 95-96
11 Ezekiel 44 | Ps 97-98
12 Ezekiel 45 | Ps 99-101
13 Ezekiel 46 | Ps 102
14 Ezekiel 47 | Ps 103
15 Ezekiel 48 | Ps 104
16 Daniel 1 | Ps 105
17 Daniel 2 | Ps 106
18 Daniel 3 | Ps 107
19 Daniel 4 | Ps 108-109
20 Daniel 5 | Ps 110-111
21 Daniel 6 | Ps 112-113
22 Daniel 7 | Ps 114-115
23 Daniel 8 | Ps 116
24 Daniel 9 | Ps 117-118
25 Daniel 10 | Ps 119:1-24
26 Daniel 11 | Ps 119:25-48
27 Daniel 12 | Ps 119:49-72
28 Hosea 1 | Ps 119:73-96
29 Hosea 2 | Ps 119:97-120
30 Hosea 3-4 | Ps 119:121-144
31 Hosea 5-6 | Ps 119:145-176
01 Hosea 7 | Ps 120-122
02 Hosea 8 | Ps 123-125
03 Hosea 9 | Ps 126-128
04 Hosea 10 | Ps 129-131
05 Hosea 11 | Ps 132-134
06 Hosea 12 | Ps 135-136
07 Hosea 13 | Ps 137-138
08 Hosea 14 | Ps 139
09 Joel 1 | Ps 140-141
10 Joel 2 | Ps 142-143
11 Joel 3 | Ps 144
12 Amos 1 | Ps 145
13 Amos 2 | Ps 146-147
14 Amos 3 | Ps 148
15 Amos 4 | Ps 149-150
16 Amos 5 | Luke 1:1-38
17 Amos 6 | Luke 1:39-80
18 Amos 7 | Luke 2
19 Amos 8 | Luke 3
20 Amos 9 | Luke 4
21 Obadiah 1 | Luke 5
22 Jonah 1 | Luke 6
23 Jonah 2 | Luke 7
24 Jonah 3 | Luke 8
25 Jonah 4 | Luke 9
26 Micah 1 | Luke 10
27 Micah 2 | Luke 11
28 Micah 3 | Luke 12
29 Micah 4 | Luke 13
30 Micah 5 | Luke 14
01 Micah 6 | Luke 15
02 Micah 7 | Luke 16
03 Nahum 1 | Luke 17
04 Nahum 2 | Luke 18
05 Nahum 3 | Luke 19
06 Habakkuk 1 | Luke 20
07 Habakkuk 2 | Luke 21
08 Habakkuk 3 | Luke 22
09 Zephaniah 1 | Luke 23
10 Zephaniah 2 | Luke 24
11 Zephaniah 3 | John 1
12 Haggai 1 | John 2
13 Haggai 2 | John 3
14 Zechariah 1 | John 4
15 Zechariah 2 | John 5
16 Zechariah 3 | John 6
17 Zechariah 4 | John 7
18 Zechariah 5 | John 8
19 Zechariah 6 | John 9
20 Zechariah 7 | John 10
21 Zechariah 8 | John 11
22 Zechariah 9 | John 12
23 Zechariah 10 | John 13
24 Zechariah 11 | John 14
25 Zechariah 12-13:1 | John 15
26 Zechariah 13:2-9 | John 16
27 Zechariah 14 | John 17
28 Malachi 1 | John 18
29 Malachi 2 | John 19
30 Malachi 3 | John 20
31 Malachi 4 | John 21