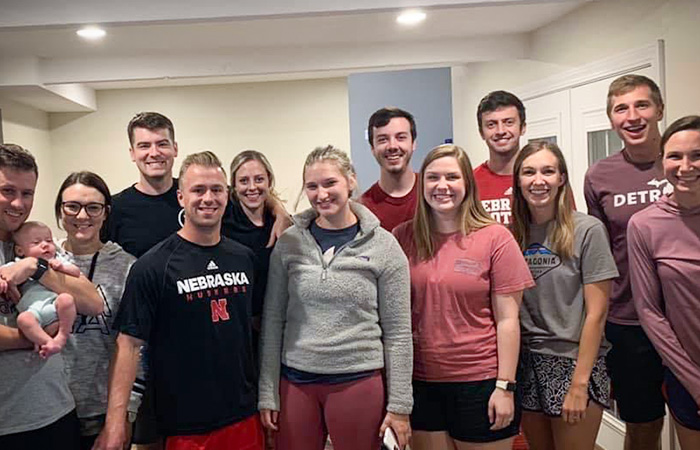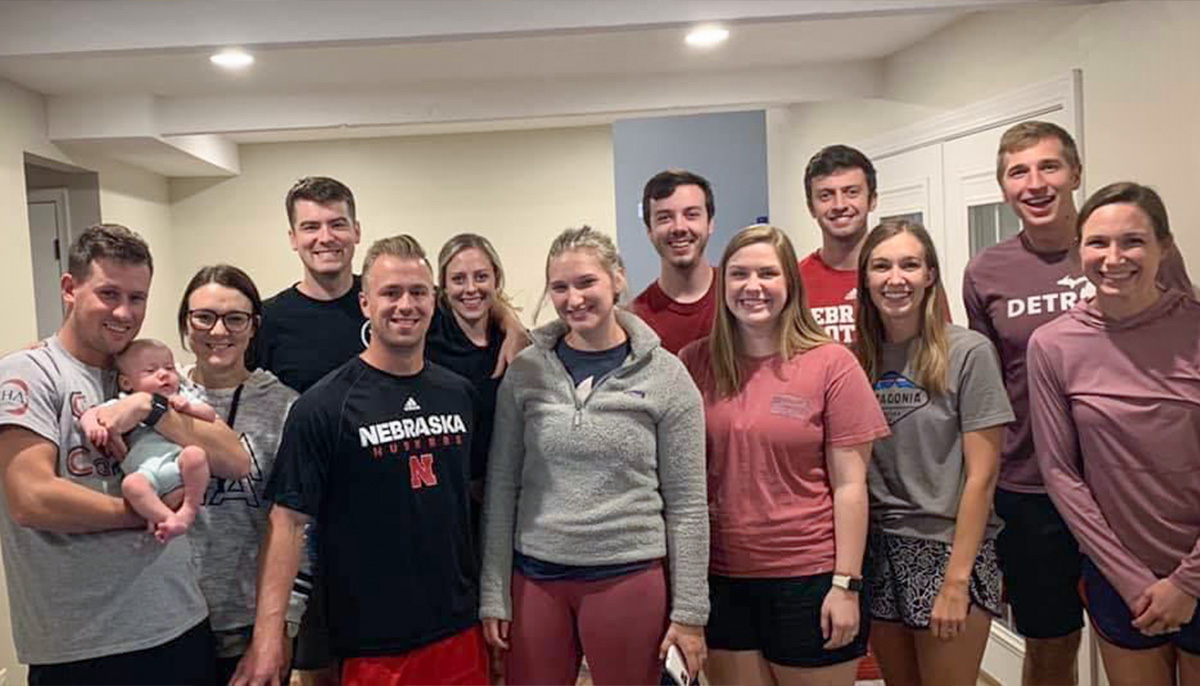 Ever since DJ and Dana started attending Citylight as singles over eight years ago, their lives have always included a City Group. At first it was attending a City Group for college ages, then when they got married it was attending and leading a City Group for young marrieds, and now it's co-leading a City Group for young couples with/without kids. They both understood personally and as a couple early on that having this kind of community produces extraordinary, profound change and growth. God has transformed their lives through City Groups.
"I don't know what my faith would look like without being in Gospel-centered community," shared DJ. "I don't think you can grow if you are not in community. When it comes to sin in your life, there's no one calling that out. When I have shared my sin with the men in my City Group, they have then prompted me to share it with my wife." A City Group is where it all has happened.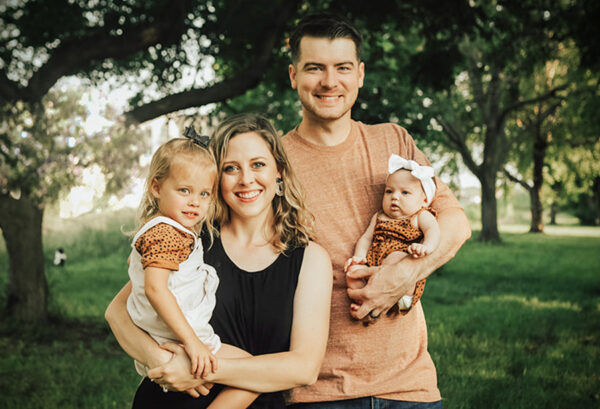 Attending church and worshiping God Sunday mornings has been one part of DJ and Dana's faith. City Groups, however, are a reflection of the entire church and are comprised of different folks...mature Christians, new Christians and non-Christians. A City Group also establishes a group of people to eat, pray, worship, and read Scripture together. Within a City Group, a culture of encouragement and support is created where they serve one another, foster growth as disciples of Jesus, and increase joy in each another by taking part in a shared mission. In other words, you are missing out if you're just going to church one hour a week.
Having been a leader of a number of City Groups, both DJ and Dana have gained a valuable perspective on what is required and needed to be healthy and growing. One has been showing up consistently.
"The only thing you are in control of is praying for God to show up and to be there when He does," stated DJ. "There are some nights that seem quite standard, but then there are nights when something is shared or heard, or a greater understanding of Christ is realized in the group, or tears are shed because of confession from one or more people, you need to be there."

DJ continued, "Something prompted something, and if you didn't show up, you didn't experience that 'leap' in the group. We have verbalized to everyone the expectation that we have of ourselves and that is 'we expect you to show up every week'. If you are in town, you need to be there. The nights we have gone deep, when we have shared sin, you will be a part of that if you are faithful. Just show up. You don't have to share but more importantly you just need to be there."

"Both DJ and I have believed and have said in our group this fact," admitted Dana, "that 90% of the time it will feel normal but you have to show up every time to experience the 10%. It's in that 10% where spiritual change or something so big will happen. Also, attending City Group regularly then becomes something unconditional in your life."
Along with showing up, DJ and Dana shared that setting expectations early on for the group and communicating and modeling this has helped the group thrive which then has produced multiplication.
"Leaders need to verbalize expectations," said DJ. "We all need to hear what leaders expect out of us instead of floating and wondering why it's not going well. It keeps everyone on the same page. That's what it's all about, everyone pitching in, taking care of each other, and being a part of everyone's life."

"Christians can be fake too, just like everyone else, and so if you are a leader don't be afraid to lead from an authentic and sometimes vulnerable place," Dana suggested. "Seeing this in a leader encourages others to do the same. Be who God has made you to be."
Just as in life, there has been hardships and struggles when leading people or doing life with others. For the City Group that has felt messy or hasn't seen growth, or the leader who has felt alone and weary, the Hinman's offered this encouragement and counsel.
"There have been times where it's not awesome," DJ admitted. "Not everything has gone perfect. There have been and will be messy moments and bumps in the road. My encouragement would be to steer clear from man-made report cards – City Groups having nothing to do with numbers or not awkward bible studies. It is about loving people and pointing people towards Jesus and the Bible. We serve a faithful God."
DJ and Dana both said that's when they have asked God to move, in each other and in their group. Whatever that looked like. It's been sticky, but God moved and continues to move.
The Hinman's shared that as leaders, they have found having a co-lead couple has helped them prevent burnout. A year ago, they began co-leading a City Group with close friends, the Hofer's, who recently made the decision to move next door to the Hinman's.
"Living in close proximity with our co-leaders and being on mission with each other," DJ professed, "it's a game changer."

Dana shared, "Living life next door to your friends forces you to be transparent, it has been helpful, supportive, and raw."
The Hinman's don't know where they would be without Citylight and the City Group Ministry. The yearly trainings and resources on-line for leaders and City Groups has been tremendously helpful. "Having materials already prepared and a ministry team that prioritizes the vision and purpose of City Groups is invaluable," said DJ.
"God is on the move. It's truly because of Him and not anything we have done," DJ acknowledged. "We gather as a church on Sundays to worship with the saints, but then, outside of that one hour, we gather in City Groups – this is where it happens!"
Community has been and will always be a critical part of a Christian's faith. In Acts chapter 2, we see a glimpse of the church 2,000 years ago with this description starting in verse 46:
"And day by day, attending the temple together and breaking bread in their homes, they (believers) received their food with glad and generous hearts, praising God and having favor with all the people. And the Lord added to their number day by day those who were being saved."
What the Body of Christ modeled 2,000 years ago is still applicable today. If you have jumped out of a City Group this past year, we want you back. If you are unsure about stepping back into your City Group because of the messiness, take heart with this new perspective and serve the people in your City Group differently. If fear or shame is permitting you to stepping into a group for the first time, be encouraged that you will be among people who too struggle. God doesn't want you to miss out on His presence nor His mission.
.
.
You are invited to the next City Group CONNECT at West and Midtown. To find out more about City Groups and how to find a group for you, visit citylightomaha.org/citygroups.