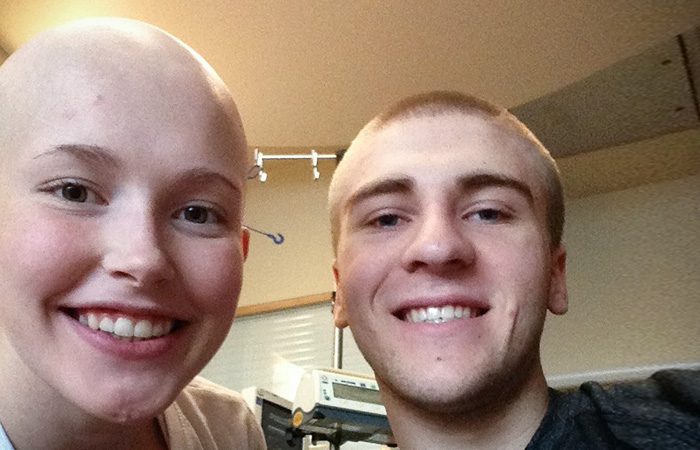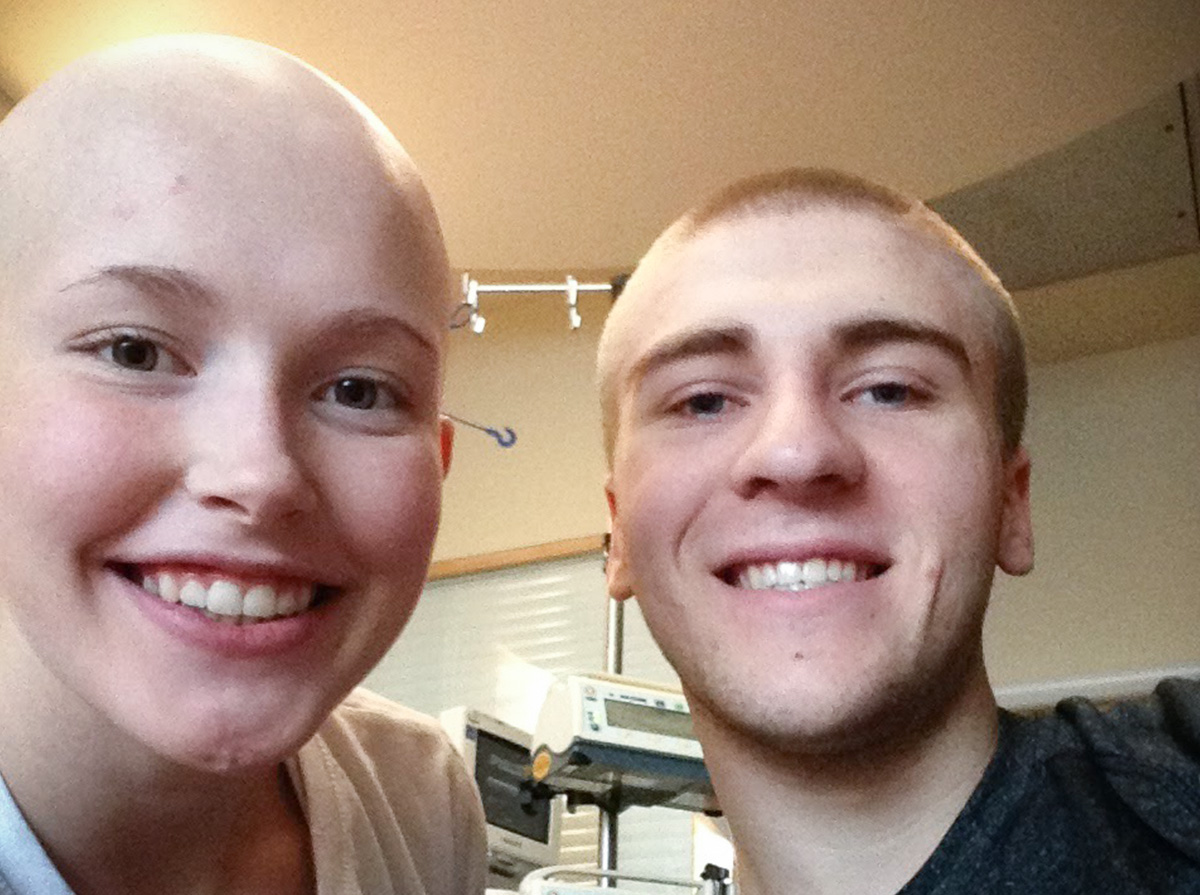 Growing up in a small rural town in Western Nebraska, where a strong character was the standard and only your best was tolerated, Makenna Woods came to realize little by little that she couldn't live up to that especially on her own merits. She recognized she wasn't strong all of the time and no matter how hard she tried, she wasn't good enough. She was thirteen when she began to understand that she needed Jesus. She was a sinner in need of a Savior. It would be this faith and the strength of Jesus that would carry her through life but especially two years later when she had to fight for her life.
High school for Makenna was exciting. She loved her friends and family, playing sports, and she loved reading her Bible. She learned so much about God. It was in those first two years after accepting Christ as her Savior where her relationship with the Lord increased and flourished.
"Knowing Him on a personal level," shared Makenna, "gave me such joy and I felt so much love from God. I prayed and read the Bible on a regular basis and I was so excited to read it."
At the beginning of basketball season her sophomore year, Makenna found herself struggling with getting into shape. She couldn't run down the court without stopping to catch her breath and as the season went on, it just got worse. An inhaler was given to her after a trip to the doctor's but quickly she found that it didn't help. Another trip to the doctor's was made and this time they ran a blood test. After a few minutes in the waiting room, the doctor sat down with Makenna and her mom and said that the results were not normal. The doctor very plainly said to both of them that Makenna either had a problem with her spleen or leukemia.
Utter shock came over both of them. Before Makenna realized, she and her mom flew to Denver and that night a diagnosis of leukemia was confirmed. Over the next couple of days, she and her family found out what of kind leukemia it was, and the prognosis was good. From that point on Makenna was never nervous about what was going on and the fear that seemed to cripple her vanished.
"I was scared at first," Makenna calmly described. "I wasn't expecting to be faced with a life-threatening illness at 15 but the Lord gave me positivity and joy. The fear went away because there was a treatment plan and I trusted God."
Treatment was brutal, requiring four rounds of intense chemotherapy. Each round lasted 5-10 days which then required Makenna to stay in the hospital for another 2-3 weeks for her immune system to die. Once it rebounded, Makenna was able to go home for 1-2 weeks but then the whole process would start over.
"I lost all of my hair but the mouth sores were the worst," Makenna cringed as she reminisced. "There were fevers and itchy rashes. The physical part was the most difficult and it affected me mentally but for the most part I stayed positive."

Makenna said that "this was a blessing from the Lord. All my positivity was the Lord protecting me. It could have been so traumatic but it wasn't."
Throughout treatment it felt as if a battle was happening every day that required all of Makenna's strength; however she knew the Lord was present. She saw the Lord provide through the doctors and nurses that treated her so kindly. She experienced the Lord's presence and provision through community. This community was Makenna's family and her entire hometown who showed her support and encouragement. People she knew closely and people she hardly knew served her and her family with meals, donation drives, visits in the hospital, rides and help for her brothers while her parents were with her in the hospital, and an endless supply of cards and gifts. Her basketball team even made a Team Makenna Facebook page with bracelets that were sold and worn by everyone in her hometown along with t-shirts with Makenna's basketball number on it with the leukemia ribbon. Makenna's hope only grew and God continued to provide.
One unexpected gift during Makenna's treatment was in one particular friend. A friend that had pursued her before her diagnosis and continued to pursue her through the entire cancer journey.
"When I got sick, Seth stuck with me and was there for me," Makenna acknowledged with a smile. "He pursued me even when I lost all my hair. He was the one I vented to and he would stay up late and text me. Seth was a blessing."
That next Spring, after being discharged from her last treatment, Makenna came home to a parade of people. Her entire hometown lined up and down her driveway wearing their orange Team Makenna t-shirts to welcome her home. It was a big crowd. Her track team even got out of practice to be a part of it.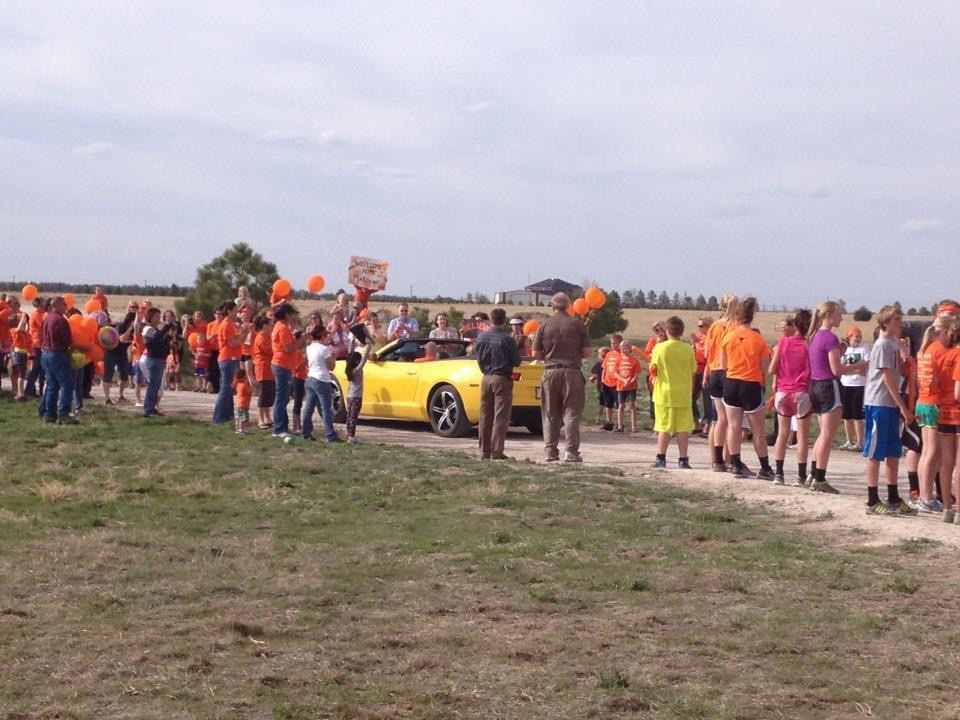 "That was a sweet moment that I will never forget," Makenna declared. "It was so encouraging!"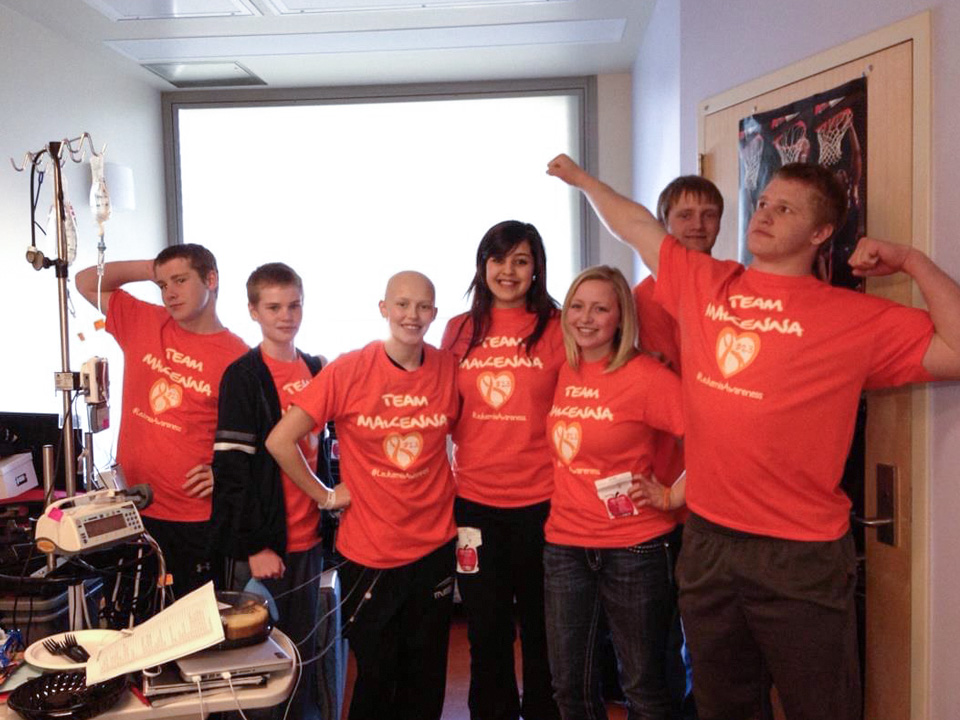 Days and then months passed and Makenna got back to life. After cancer, a different kind of battle began for Makenna. Since discharge, Makenna struggled with worry.
"I was so anxious and worried about getting sick again," Makenna stated. "I remember one time when I felt a little pain in my lymph nodes and quickly the thoughts of cancer spun out of control."
A few years after high school, Makenna married her dear friend Seth and after college they moved to Omaha so that Seth could start medical school. The worry and anxiety followed Makenna and seemed to get worse. That winter, darkness came with the shorter days, and bitter cold with lots of snow brought more isolation. Makenna and Seth being new in Omaha didn't have a community. On a cold March night during that first year, Makenna and Seth were on the interstate traveling back to their hometown when a pain in Makenna's chest became so unbearable that they pulled over in Lincoln and went to the nearest hospital emergency room.
"They ran a bunch of tests," replied Makenna, "and it was determined that I had an anxiety attack. I was relieved but also I knew something had to change."
Makenna thought back to her cancer treatment days and the positivity and joy she had because she knew God was in control. She trusted God and in doing so she didn't have to control everything.
"I was able to experience God's goodness and joy and positivity," Makenna described. She determined that she had a "fear of losing her parents or Seth or people close to me. I recognized that God was asking me to trust Him again. Bad things do happen and He is Lord of it all and sovereign over it all and He will redeem it. Even If it's not okay now…it will be. God was inviting me to trust in that."
Soon after the anxiety attack Makenna searched for and found community at Citylight and soon after, in a City Group. She also began to read her Bible more where she was reminded of God's faithfulness and providence.
"It can be easy to forget this Truth," revealed Makenna. "His word teaches about His faithfulness over and over. We see it throughout the Bible. "

"It's also easy to forget the importance and need for community," Makenna continued. "We need to have people to share our struggles and who will remind you of Truth. Reminding you that this is not how it's supposed to be and it's not what it will always be and to point you to Christ. I have learned this even more today."
Also, it was difficult for Makenna to think that she always had to be okay because sometimes that's not the case.
"In the book of Psalms and so many stories in the bible are about mourning," Makenna affirmed. "It's okay to not be okay. But not to stay there because we have hope in Christ. It's clinging to the promises of God. You might not feel like things are good, or that it will ever feel that way again, but He does redeem and restore."

Makenna continued with "there's a place in our future where we won't have cancer, or people who die in an accident, or disabilities, or broken relationships…those things are not part of eternity. Better things are coming. God says so and that's a promise we can hold on to."
Last year, Makenna and Seth welcomed into this world their son, Emmett.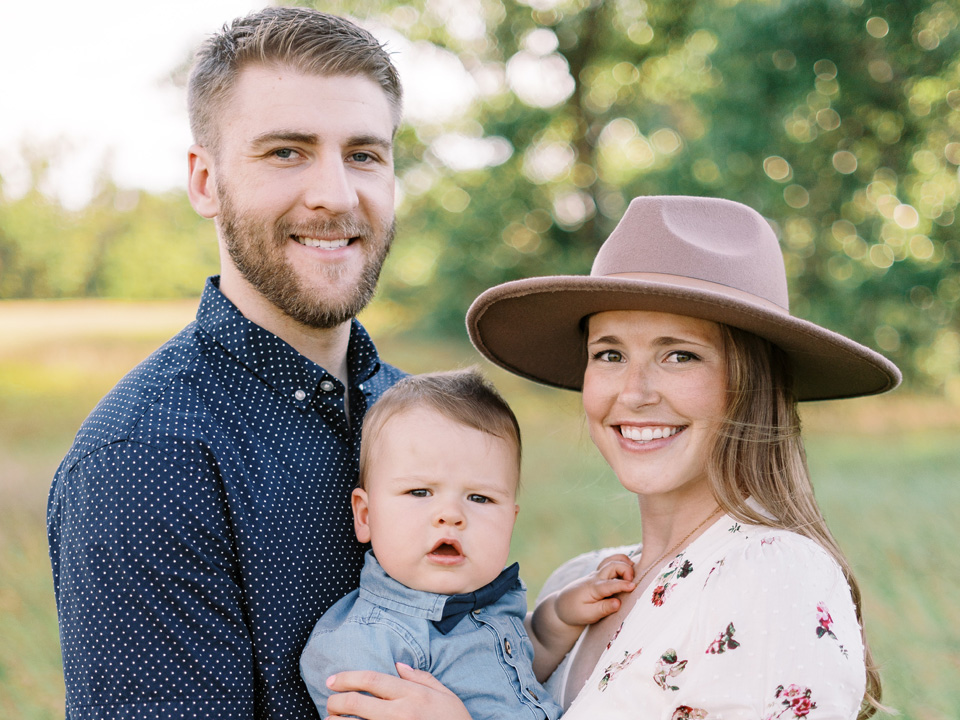 "That has been something God redeemed in my life from sin and from that disease," affirmed Makenna. "I feel like it's a testament to His faithfulness. Having a son has been so much fun. It's been a joy to be delivered from cancer and to be able to raise a child and to show him God's grace and to teach him about the Lord."
Being a mother has offered another incentive for Makenna to place the control and worry back into the hands of God.
"You can't have control with a baby," admitted Makenna. "There's not a whole lot you can do. I must trust the Lord with that too. He's constantly inviting me to trust Him especially when I want to control the things in me and around me so they won't turn bad. I don't want cancer again. I don't want things to end badly for Emmett but to just be comfortable and easy for him."
Makenna doesn't know what the future holds but there is a lot to be grateful for and there's so much love. She loves being a mom. She loves her husband and her family and the community of friends and the church. She loves being in ministry and teaching kids about God and His Word. She loves to walk alongside families and help equip parents to disciple their kids. So then their kids can know the Lord and the parents can experience the Lord more. Life may be more complicated than one expects but Makenna knows better than anyone to never lose the joy and to keep trusting Jesus. There is a lot to look forward to and all of life is a gift of grace from the Lord. Especially when things are hard.