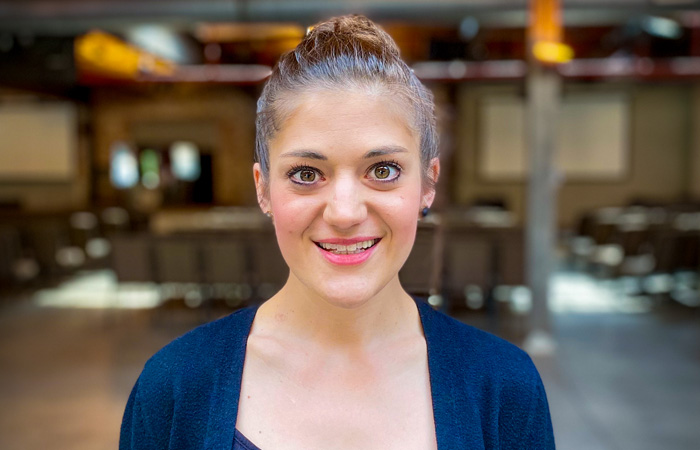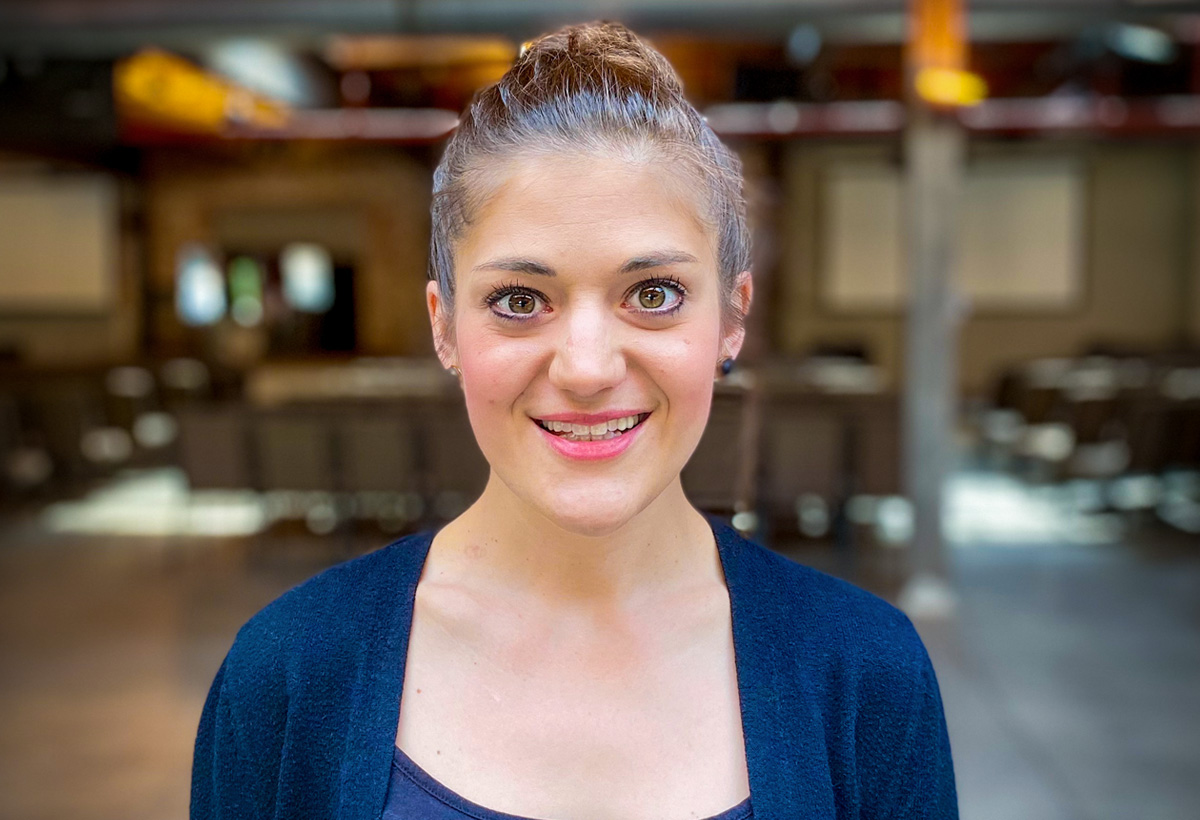 Anyone who asks Katie Schwartz what inspires her in life, second to the gospel, will receive a beaming response that consists of four words…"my nieces and nephews."
These six-little people, as well as her entire family, have been motivation and support for Katie during her treatment and recovery journey. Katie wants to be healthy for them and someone her nieces and nephews can look up to as a role model. It wasn't always like that.
Ever since Katie could remember, she has lived with the overwhelming and debilitating feelings of guilt, shame, and anxiety. The lie that took over her mind and whose grip was so strong for so long also consisted of four words…"you are not enough."
"Anything I did or said turned into 'you didn't do this right' or 'you should be ashamed of yourself' in my mind," confessed Katie. "As a young girl, I would have to tell my mom everything I did that day to be affirmed that I was feeling bad about nothing and that I was okay. This was the beginning of obsessive compulsive disorder (OCD)."
Starting as a pre-teen, Katie's parents sought out therapy for Katie with counselors and medication. They also encouraged Katie in her faith. At church, Katie joined a Bible study and had a mentor who pointed her to God. Through those two experiences a personal relationship began with God and a desire to pursue Him. As life changed and with different events and people coming in and out, her condition would take different forms. Eventually throughout high school and college Katie's OCD turned into an eating disorder.
"I would ask God 'why is this happening?,' shared Katie. "There were lots of 'whys' to God. There were times where my anxiety worked against my faith and I began doubting God and wondering if He was real."
The guilt and anxiety never really went away. It seemed that life would get easier at some points, but those familiar feelings resulting from depression and anxiety would always be there waiting for Katie.
When Katie was at the University of Nebraska at Omaha for her undergrad, she and a few of her friends attended a gathering at Citylight Omaha's Midtown location and would go whenever they could. After graduating with a teaching degree, life became busy with work and with a serious relationship. Katie had her life planned out with her fiancé; if she could just keep the toxic relationship with her eating disorder (ED) hidden and "in control", all would be perfect. However, God had different plans for Katie's life. Life seemed to hit rock bottom when her engagement ended. As with many things in life, hitting this devastating point was exactly what she needed to look up at the Redeemer with arms wide open. Since Katie had been attending a different church with her ex, she felt led to make her way back to Citylight. It was there she found a community that cared for her.
"When I joined the Hamilton House City Group," Katie explained, "God really started working through those relationships. I saw for the first time how we can relate to one another in our brokenness. It was comforting having the ability to be vulnerable and to walk-through life with you. It was wonderful."
Hearing the Gospel preached at Citylight and seeing His faithfulness tangibly through Katie's City Group allowed her to begin to heal. God was (and continues to be) faithful to put the perfect people in her life at the perfect time. It was because of this new family that she was even able to successfully complete a treatment program.
Katie described that point in her life as "Going through two months of intensive treatment was one of the hardest things I've had to do so far in life. I was surrounded by people who had very similar thoughts and experiences, which was comforting. While we were going through the same treatment, there was one major difference: I had confidence in the one true Hope--Jesus Christ. God showed me that so many of the other people I was with didn't have the same Hope that I did. It broke my heart, and at that moment God planted a seed of desire to walk with people through difficult times like this and share with them the one true Hope. Looking back, I see how God orchestrated everything for my good and His glory. I knew without a doubt that God was working in and through me and that He would finish the good work He started."

"I've been restored," exclaimed Katie. "My physical self has been restored! He has physically healed me. And it hasn't stopped at just physical restoration. God has restored my heart and the way I see and treat myself. Looking back I can see that I had to go through the heartache and valleys to truly experience His power, grace, and provision."
Katie quickly confirmed that her life is not perfect and that recovery is a journey. Through the Holy Spirit and being in community, she has continued to grow and learn and will continue for all of her life.
Also, Katie was fortunate to take the first Citylight Care Equipping class with Brenda (Care Director at the West location) and appreciated it greatly. It was an eye opener and encouraged her to grow her passion for counseling and talking to people. When she heard that Citylight was adding internships to the Care Ministry, she quickly talked to Brenda and felt God nudging her into that direction. After applying and much time and consideration during the interview process, Katie was offered the position and she accepted. Katie is in the support raising process and will start working at the beginning of August at West.
"In my position and through the Care Ministry at Citylight," replied Katie, "I get to share the Hope I experienced and received with other people and walk with them through the messiness of life."

Katie continued "Life is hard. When I was in treatment, I saw people going through the same thing, same thoughts, but the biggest difference was that I had confidence in the hope of Jesus Christ. Even though it wasn't good then, I knew it was going to get better. Seeing those people who didn't have that belief made me want to help people access that same hope."

"The enemy comes to steal, kill, and destroy. He attempted to do that through the eating disorder. At times, I thought he would be successful, and from the outside it looked like that many times. BUT GOD (one of my favorite phrases) is in the business of freeing people from the enemy's chains, restoring, redeeming, transforming, and bringing new life. He graciously invites His people to partner with Him in this by working through their stories. This is why I am a Care Minister."
Katie described the Care Ministry Team as "a family that cares for people and cares for people's hearts."
The Care Ministry is for anyone at Citylight and is a way for people to share and walk with someone through hard times. Katie referenced Galatians 6:2 stating that we are all to carry one another's burdens. That is the foundation of care. The team will not have all the answers, but they will point you to the One who does. Katie's desire is to be a trustworthy partner for people in their journey.
Katie shared this regarding the process "If someone wants to receive short-term care through the team, you first need to submit a request off of the website. A Care Minister is then matched to walk with that person based either on similar experiences or backgrounds. These Ministers are people who have gone through the program and are ready to listen."
There have been quite a few amazing people who have walked with Katie through the ups and downs and were patient while she processed and healed. Katie is excited to do the same for others. Also, when Katie was at UNO for her undergrad, she fell in love with sign language and now feels God calling her into this community.
"I really want to be able to use my background in sign language," said Katie, "and pour the blessing of this ministry into the Deaf community."
Katie reminisced back to when she was that ten-year old girl, panicked and stressed, desperately searching for acceptance. Katie wished that girl knew then what Katie now knows today. Having accepted the gift of freedom in Christ, there is nothing to prove to be seen valuable or wanted. There is nothing you can do or do better to earn love because the One who is Love gives love abundantly to her and will never leave her. Katie longed to whisper in that little girl's ear four words of truth…"you are enough Katie."
To contact the Care Ministry, visit citylightomaha.org/care.