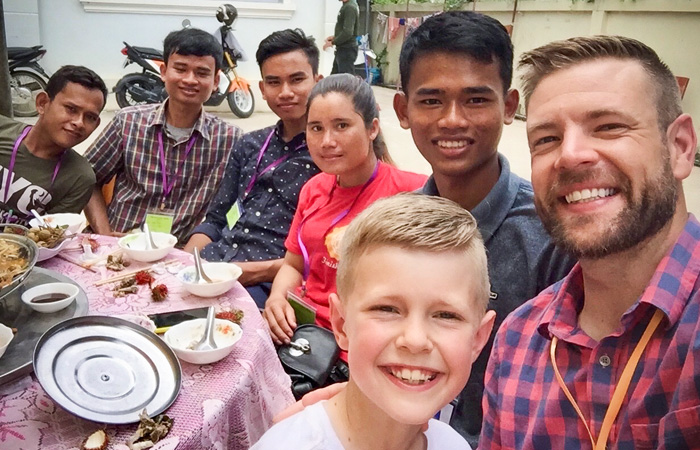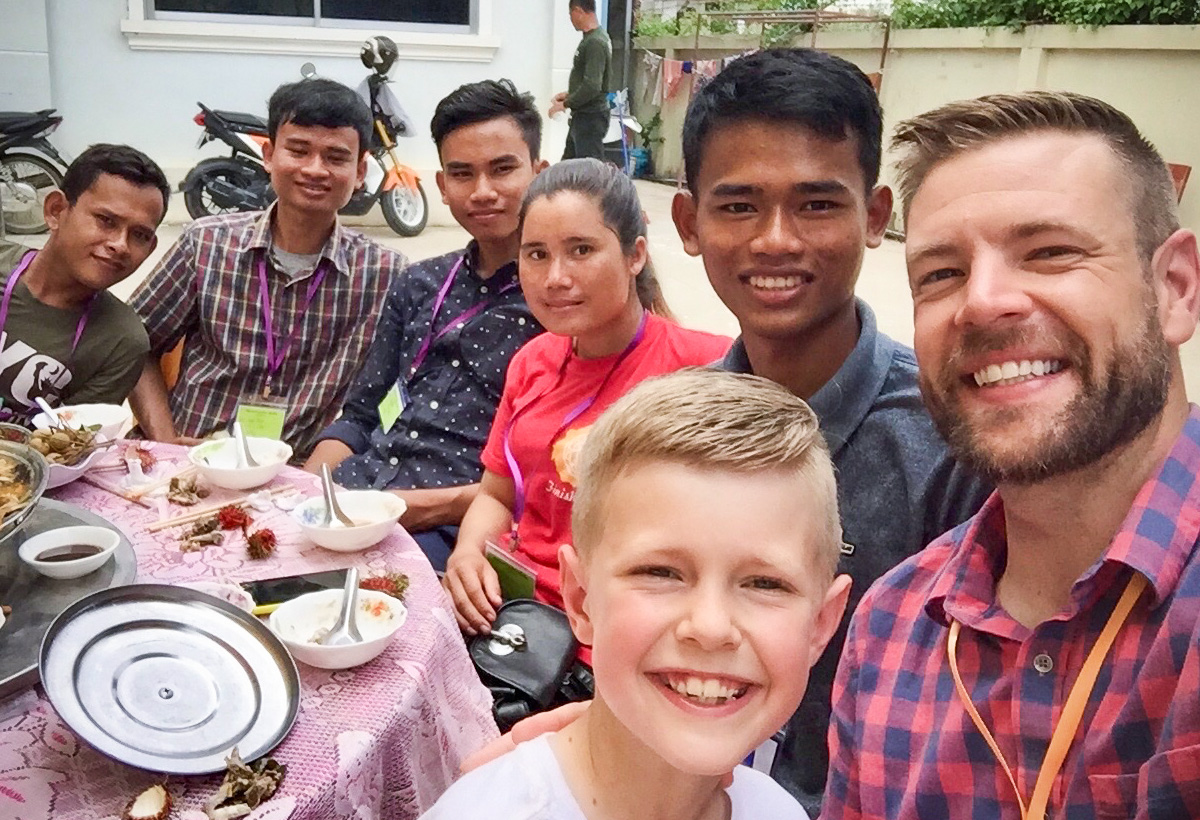 In God's great commission He tells all believers to 'go' and 'make' and 'baptize' and 'teach' disciples. These believers include not just adults but the entire body of Christ including kids. But what does that look like? How can parents identify and encourage their child to have a heart for the nations? For a particular family, it was a trip across the world for one young boy with his father.
Four years ago, Gavin Johnson was considering an offer to visit and teach at a missionary conference in South East Asia. As he and his wife Sarah were making plans, the idea of maybe including their eight year old son, Grady, was suggested.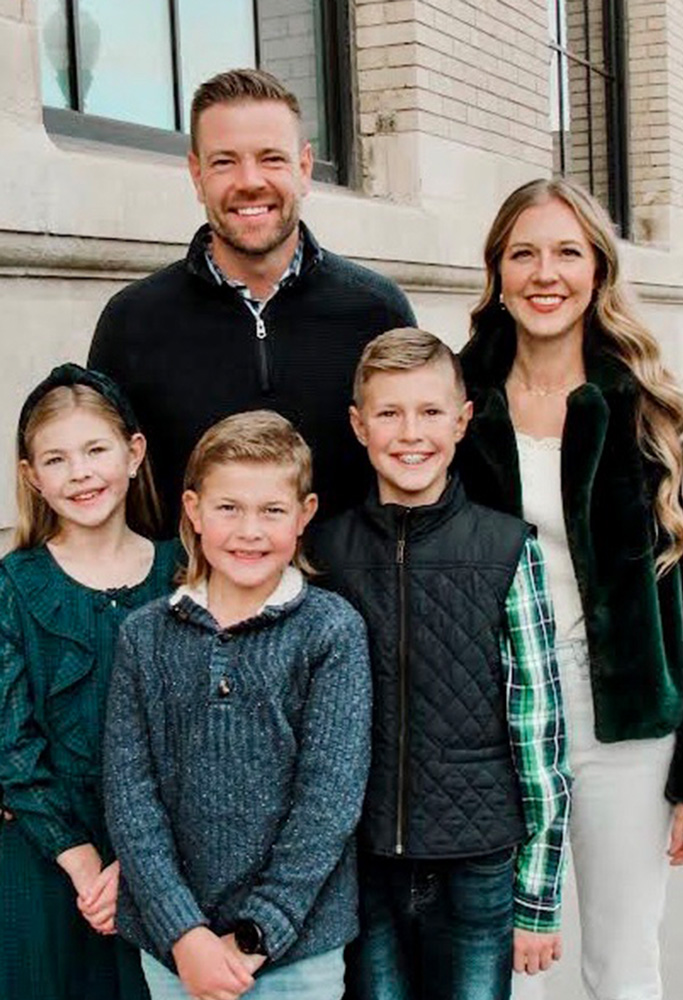 "When the idea first came up, it sounded crazy," Sarah shared. "But, as Gavin and I did think and pray about it sincerely, I realized what an incredible opportunity it could be for both of them. I trust my husband completely and I was not worried about safety nor care. Grady possessed a level of maturity and an adaptability that he would do okay in different situations, eating new foods, experiencing it all, and he's a flexible kid."
Another thought was this trip to the nations could help Grady see Christians look different around the world but who also worship the One and same Savior. Gavin and Sarah prayed more and as a family and Grady confirmed and felt God was sending him there.
"One thing Sarah and I determined was for Grady to raise support for his portion of the trip," Gavin described. "We saw this as an additional opportunity for Grady to see God's people provide God's mission. He invited others to participate and this confirmed the trip for us."
Gavin shared "as parents we were thrilled for this opportunity, for a bigger glimpse of the world to be revealed to Grady. Jesus' mission is a worldwide mission. If Jesus cares about all the nations, His followers should be engaged to the nations as well. Sarah and I were excited for this exposure at a young age and to help inform his understanding of God's scope."
Grady travelled with his father and two other pastors for two weeks. There in South East Asia, Grady saw and experienced a completely different culture with new foods, people who spoke different languages and who lived life in a different way.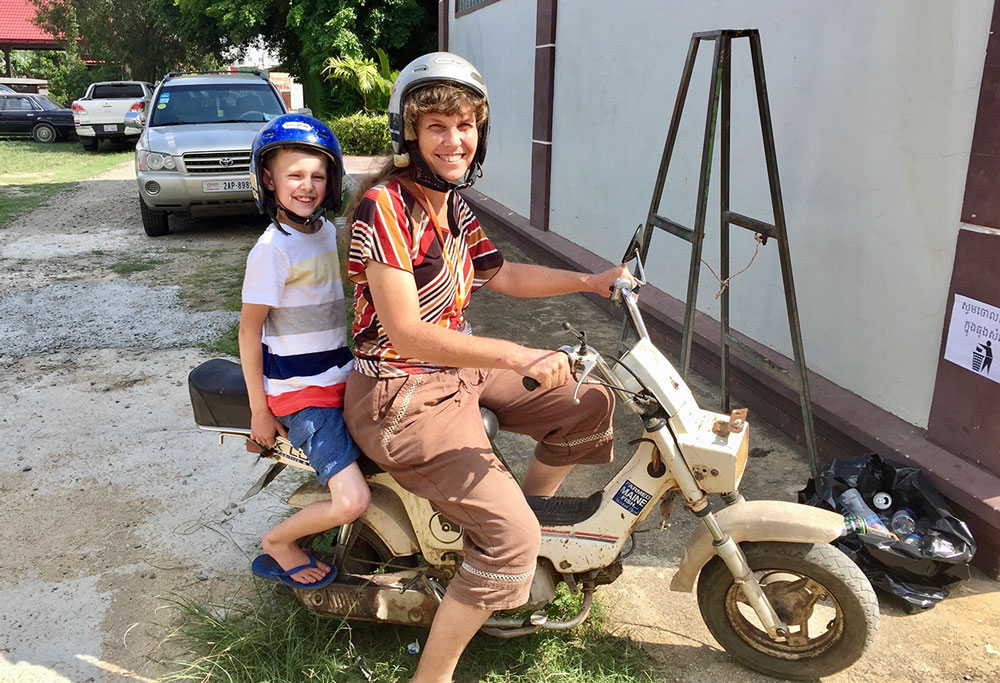 "It's all neat," Grady said with a big smile. "Going over there gives you good insight and you hear a lot, but to go there and see a whole other perspective was great. There are people who serve the people at their job and at low pay, living in bungalows with nets over their beds...how much of a sacrifice they take but so worth it to them to advance the Gospel. How cool that is."
While traveling with his dad it became a strong bonding experience also between the two. Grady got to see his father through a whole new lens.
"My dad was willing to take anything on for me," Grady quietly shared as he looked over to where his dad was sitting. "At the time, he was willing to take his 8 year old son with him and that meant a lot. He watched after me and found things for me to do...it was so cool."
Looking back to those two weeks, it left an impression not just with Gavin and Grady, but their whole family. Now, global workers and other nations are more real and present in their home and life. The Johnsons pray for South East Asia as God brings them to mind and He does frequently. They feel they have an investment and a relationship with these dear friends and the people of South East Asia.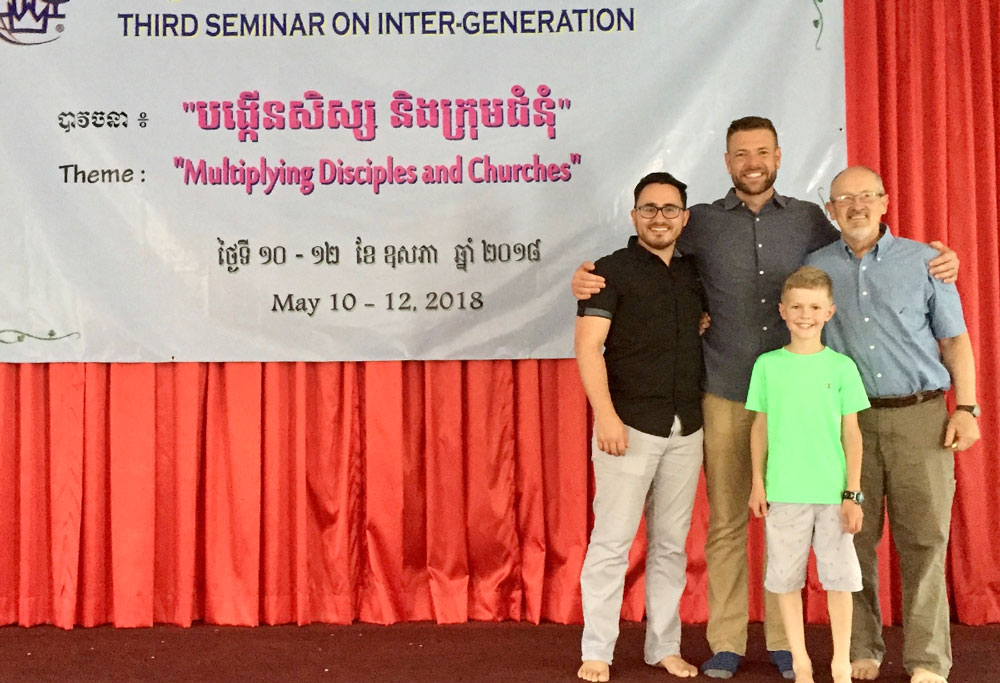 "We have context for what God's doing there," Gavin said, "and it's shaped our prayers around that region and with the people. We are open to God sending us overseas, our kids, and we wouldn't discourage it."
Sarah added "as a kid, I was nervous that God would call me to be a missionary because I had no context. So, I want our kids not to see going to the nations as wild and crazy that only spiritual superstars do but rather see it as they are partners in the Gospel. We are all missionaries wherever we are. Overseas you do the same work as we do here but in a different context. I don't want my kids to have that hesitation or to be scared but see it be another partnership."
When asked if he would go again, Grady immediately replied "I think when you first go you are more oblivious, but to gain the experience and to go back...yes! I feel almost drawn to wanting to go again because I can do better. I have more experience and more knowledge and that could be a better and bigger blessing."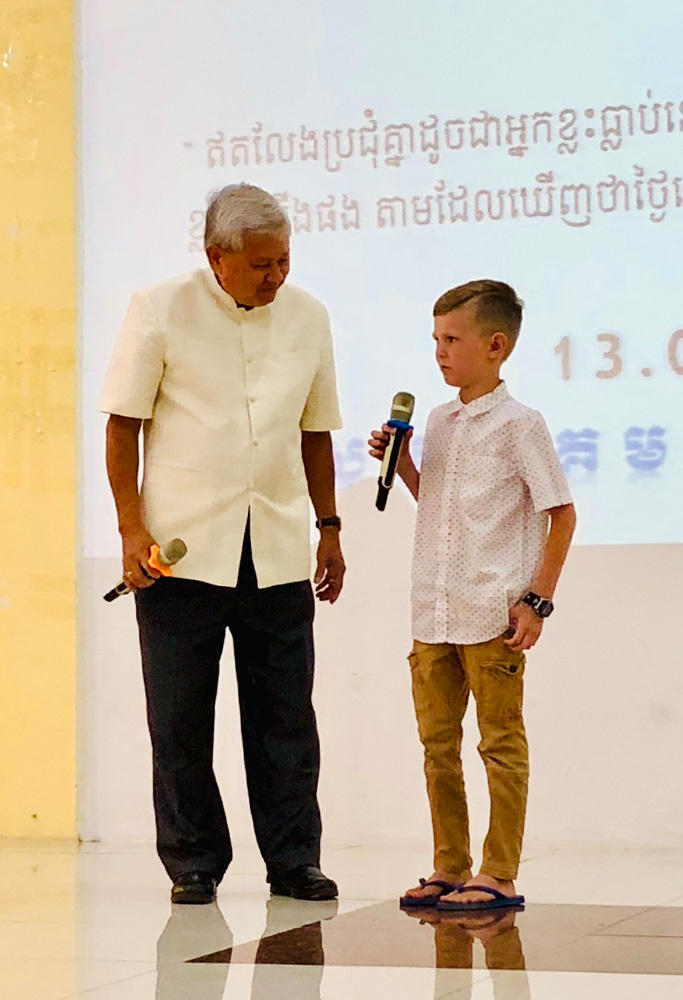 One way for families who can't go to the nations just yet is to attend events and conferences together that can expose kids to these people and to the nations. At Citylight in the month of February, a global vision week is always hosted and it's kid and family-friendly. Sarah has found these to be helpful resources.
"As moms, we are helping our kids to understand the world around them and find their identity and purpose," Sarah thoughtfully considered before sharing,"and as Christian moms, God has already answered these big deep questions for us so that we get to speak those truths in our kid's lives. Part of understanding their purpose is to understand the heart of God and His love for the world around them. Don't overcomplicate it and just start by asking 'why missions' and answer that to them."
"Gods heart is for people and the people He created. It's not a to do list and it's bigger than that. We are called to understand the heart of God and help our kids experience that as well."
As parents, we want our children to succeed. We are tempted to have a whole menu of idols for our kids to look and be like such as success, safety, and a good profession and sometimes the child itself. Gavin's hope for the Church is to see the greatest honor and calling for our kids is to serve the Lord.
"Here, vocationally or not, there is some fear and a worldly view to not go and serve in missions. Shouldn't we be the proudest when our kids are serving the nations? My hope is for this to catch on in all parents and to continue in my heart. We are all called into the mission field, and with whatever our profession ends up being, and to share the Gospel."
February 13-20 is Global Focus Week at Citylight Omaha. For a schedule of events for the whole family, visit citylightomaha.org/globalfocus.