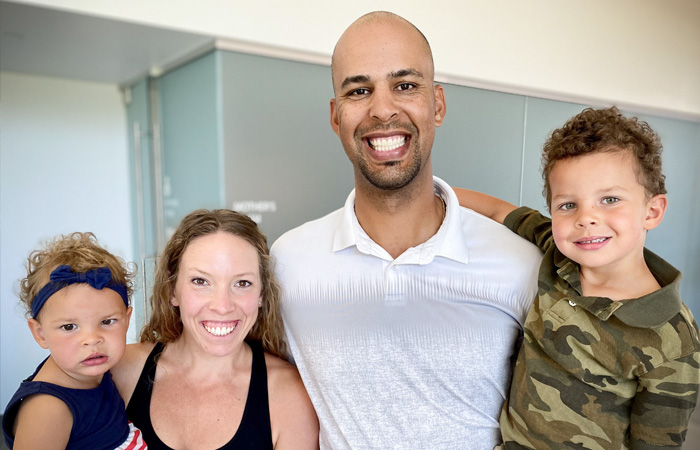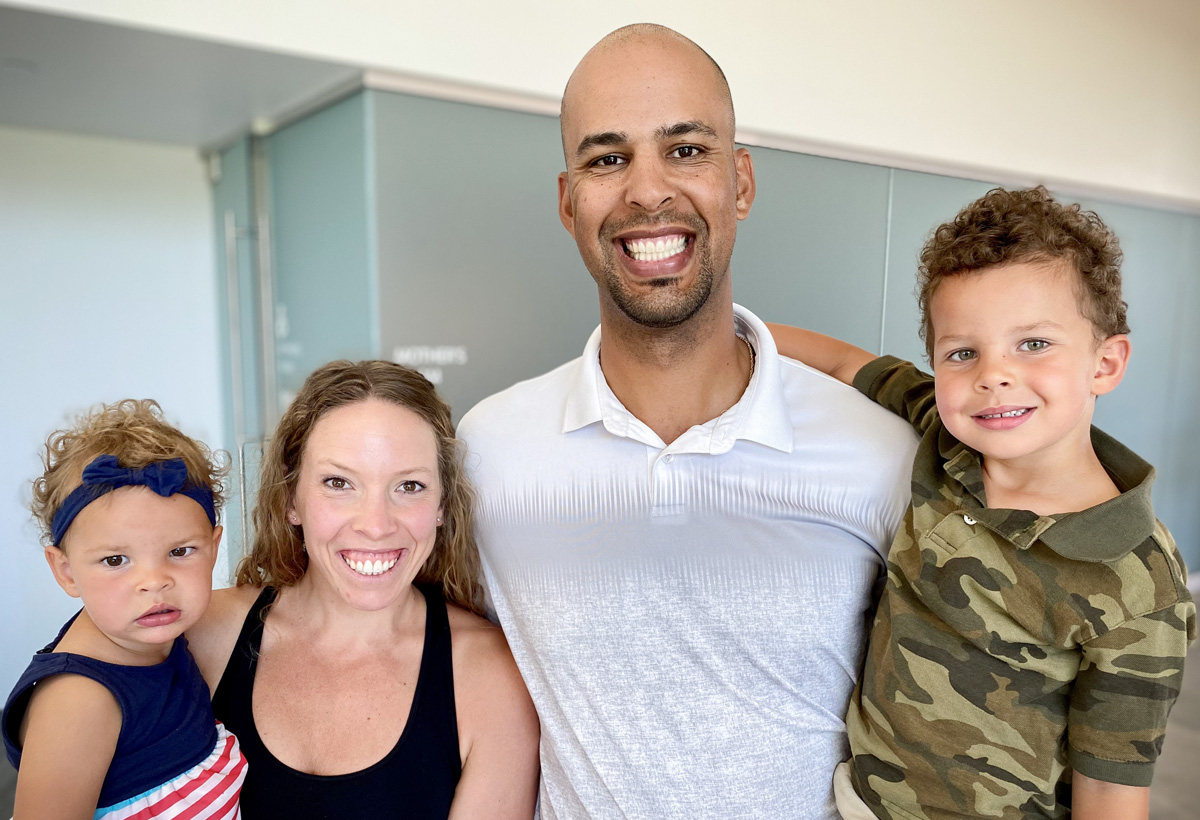 After a Sunday morning gathering a little over a year ago, Kim and Josiah Parker were seated together at home reflecting on their life, their strengths and experiences, with the intention of trying to figure out what they can do for the mission of God. They happened to glance at a picture nearby of themselves with five close couple friends. Instantly it became clear.
"In that picture only two couples were still married including us," Josiah shared. "I knew immediately that I had a passion to try and figure out what it meant to help couples stay married."
Having been married for a number of years and having role models in both sets of parents who were still married and dedicated to marriage, Kim and Josiah wanted to use this to help other couples stay together. They witnessed firsthand the pain and grief of divorce within their group of friends, so they wanted to come alongside other couples in order to prevent broken relationships and keep families intact.
After hearing about the Premarital Mentor Ministry and using their God-given passion, Josiah and Kim reached out to Citylight. As mentors, they attended their first premarital conference where a few couples were then paired up with them.
"The couples were super eager and grateful to have mentors who were intentional with them and wanted to build within them," Josiah admitted. "They were very anxious to hear what we had to say and the whole experience was rewarding for all of us."

"It was fun for Kim and I being new at mentoring and we had to figure out what worked well and what didn't. It was fun to be able to be a part of their lives."
Several years ago, Citylight established premarital mentoring under the Care Ministry. Since then, the Care Ministry team organizes a marriage conference weekend a few times every year. At the conference, the idea and facts around mentoring are presented and if a couple is interested in teaming up with a mentor couple, they can register at that time or by reaching out to the Care Ministry.
Kim and Josiah have shared a few considerations to couples who are unsure about mentors. First, regardless of what each person did prior to marriage or if the couple had the perfect dating experience and engagement, no one is handed a good marriage. Second, the day of the wedding is only the first of many steps in a marathon journey. The minute each person stops working on the marriage, it can go in the wrong direction quickly. And third, couples have to make their marriage a top priority, only second to their relationship with God. Mentors are an important part of this journey because they have provided valuable wisdom, guidance and support to couples.
"Kim and I get it," Josiah stated. "A couple who is brand new in love and excited to be engaged are busy with planning and the idea of prioritizing meeting with a mentor seems overwhelming. We are not saying you have to do this for your marriage to succeed."

However, the Parkers said "sitting down with a mentor couple creates conversation with other points of views and experiences. With this it reaffirms and encourages everyone to talk about things that you normally wouldn't have. A third party that meets with you regularly, that helps bounce experiences and ideas and thoughts off of one another, creates a place where everyone can feel safe and because of that, you start to talk through some hard things."
Mentoring has also revealed to Kim and Josiah a lot about themselves as well as their marriage. Sometimes, it felt like a magnifying glass had been put right on top an issue that maybe they hadn't dealt with and by doing so, allowed them to have needed conversations with each other. Sometimes it even felt like that mentoring benefited them as much as the engaged couple.
"We are so blessed by the process," professed Josiah. "However, I knew walking with couples would be challenging mostly because I felt I wasn't equipped to walk along with them well."
Kim and Josiah described the hardest part is being open to God's plan with each couple while being broken human beings.
"It may seem that we talk from a place that we have everything figured out," described Josiah, "but we don't and it's again because we have had great mentors. We want to share that."

"There is no perfect marriage. It's being in a place to trust God and in the middle of our imperfection He has used us to help these couples."
Each year brings new proposals, which are then followed by the planning of weddings, creating many couples who would benefit from mentors. The need is substantial and the mentor ministry is growing with discipling opportunities.
"The easy way out is to say you are too busy," Kim explained. "But God didn't create us to live an easy life but rather to build. What better way to build than into couples, into families, and then into our community."
Citylight's Care Ministry has helped the Parker's and other mentors navigate the mentoring process.
"Ben (Care Director at Midtown) has done a great job for support and builds you up," Josiah admitted. "He's totally open to any suggestions or ideas we have."
Since then the Parkers have attended additional marriage conferences at Citylight and have walked with five couples.
The couples they have mentored this past year have also presented something unexpected to the Parkers. Every couple has become like family.
"It's so fun to see and be a part of the process leading up to the wedding," Kim stated. "And then to continue meeting and doing life with them after the wedding."

With joy in her voice, Kim continued, "The wedding can sometimes be seen as the end of the whole process, but for us it's the beginning. And these couples understand that and take it seriously. Knowing the backgrounds of each couple and where they have come, seeing them grasp and get it is really special for me and Josiah."
Every couple the Parkers have mentored will always be a part of their family. The Parkers wouldn't miss doing life with each of these couples for anything in the world. To sit down for dinner with them and watch each couple work through things by applying what they have learned, to ask questions and use the strategies for healthy communication, and to see an abundance of fruit from these marriages is a generous gift from the Lord. The Parkers are thankful that God has used them for His mission and in return has given to them so much through mentoring. The reminders of this blessing are scattered in their home. All the new pictures of couples who are together and complete.
If you have any questions about becoming a mentor or signing up for a mentor couple contact Ben Hamilton, ben@citylightomaha.org.
Or, attend the upcoming Premarital Weekend on August 20. This weekend is designed to help engaged couples prepare for marriage well by pointing them to a Christ-centered understanding for marriage. Learn more at citylightomaha.org/marriage.