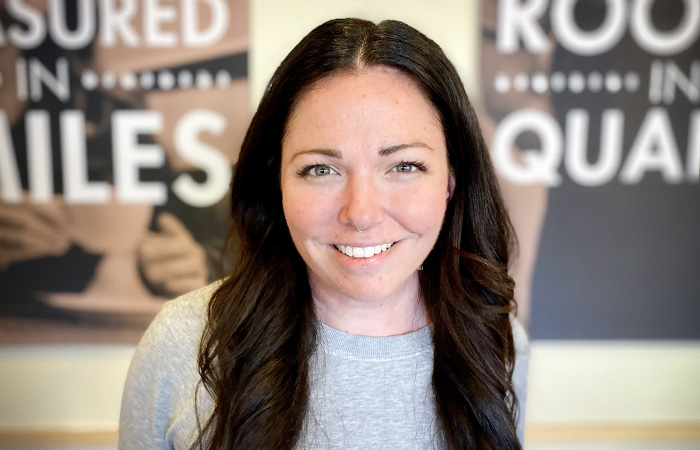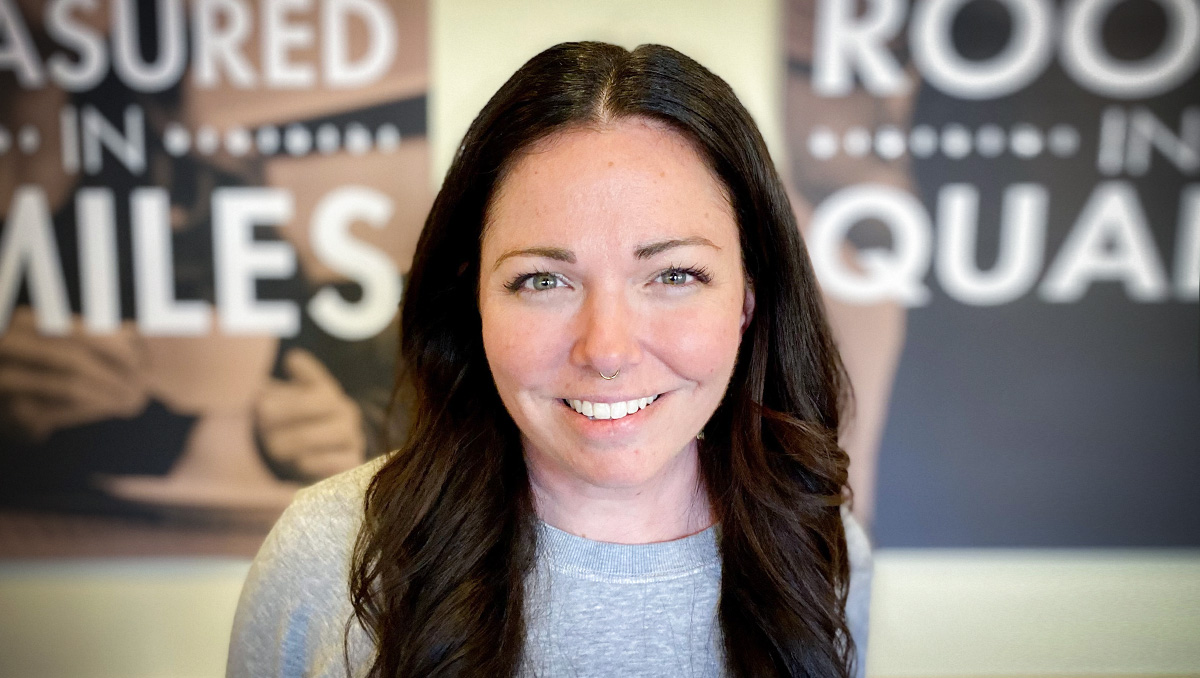 Jesus loves women and He gave this love for women to Kate Damon. When Kate speaks of women and who they are in Christ, she uses words that God has revealed to her personally throughout her adult life. Words such as daughter of Abraham, equal heir, beautiful and loved. Discipling young women and pointing them to these truths is now a mission God has equipped her for but it wasn't always a passion in her heart until a decade ago when Kate was in her twenties.
After being married for a few years, Kate and her husband Joel were told they could not have children. A wave of anger engulfed Kate followed by a year of fighting with God.
"I pleaded with Him and told Him that I've done everything you asked," shared Kate. "I prayed and reminded Him that I had been a good Christian all my life. But God told me that year that there's nothing I can do that will make Him love me more."

"You can't run," Kate said matter of fact.
God also revealed that He had given Kate something better. She had been given the gift of time and the gift of her husband Joel. Together with Joel's unique gifts and strength, God had created a perfect partnership to do the ministry Kate was being called to do. With this new awareness of God's faithfulness, a change occurred in Kate's heart toward discipling young women. Very similar to the mission the apostle Paul was called into, childless and single, Kate began to understand and accept the mission she and Joel were called into together.
"I have the time for young women and to partner with their parents and be super supportive," Kate explained. "Those late-night calls with sobs. Joel would quickly grab my keys for me while I quickly got ready to leave and meet with her. I get to walk alongside these young women. They are so awesome, with great ideas, and minds that work so differently but perfectly all at the same time."
The first group of high school girls Kate discipled was at first terrifying. She wanted to be good enough for them and she doubted herself. Was she a good enough Christian for them or was she too messed up? In the middle of these doubts, Kate was given a really good picture of the Gospel. Kate began to understand more clearly and intimately that God doesn't use perfect people. He uses imperfect lives and experiences for His mission and for His glory.
Kate soon realized that all the girls in her group had issues with their moms. In most cases, the moms were choosing addictions over them. Kate got to reveal to them what God was revealing to her and that was God loves them enough.
"I also told them that this really hurts and that I am sorry," said Kate. "To be able to love them in that moment filled my heart."
The desire to be a mom was still very real for Kate and in that season, she had a group of young girls that treated her as a 'step-in' mom. What followed was a year of more moments that included helping one apply to colleges, sharing the Gospel with many of them, and talking about Jesus for the first time to another.
Over time mentoring can wear down a person's spirit, energy, and requires consistency. Kate noticed some anger and wanted to quit.
"Loving people is hard and I started to ask myself if this is worth it," Kate confessed. "It felt like nothing was happening. Where are the seeds and fruit? They don't get it. But then that moment came where I was reminded that Jesus still cried with his friends. Jesus is not the lofty character. It was the most beautiful moment for me. And now today, those girls are in their 20s and they still call me."
After that group graduated out of high school ministry, Kate took a break. What was supposed to be a short break, Kate found herself a few years later and in a state of discontent. God had been telling her for a while to get back into mentoring. However, Kate kept telling Him 'no.' Finally, at a Sunday Midtown gathering, Pastor Gavin gave a sermon on serving. Instantly after the announcements, Kate went up to Pastor Tyler and said she would like to volunteer in the high school ministry and over the past two years, she hasn't looked back.
"Every young person in general needs someone to disciple them," Kate explained. "To care for them when you don't have to, to choose to love them, to point them back to Jesus when they make a mistake, to celebrate with them. The need is so great with the world we are in."
In the past two years Kate has discipled another group of girls and has again been given a front row seat to Christ's love and promise.
"The joy in seeing someone know they are loved. It makes it worth it," exclaimed Kate. "You want young people to make the right decisions. The enemy is really sneaky and tricky. Most think they know everything and sometimes we just need to let them make mistakes. But man, when they choose Jesus, they are proud and they want you to know."

"So many of these girls just need someone to love them and to walk alongside them and to talk to them and not at them."
Looking back to when she was a young girl, Kate can't help but think that if she had a mentor, would her life have been different? If she had someone investing in her, would she have had the ability to make better decisions? If she had someone who checked in with her and who walked alongside her, would her value and status have been in Christ a lot sooner than in something else?
Kate continues with this invite and encouragement to the church:
"Pray about it, pray about it, pray about it. Someone needs you. We are called to make disciples and it doesn't have to mean a youth group. Look around. Get to know your neighbors. God will show you but you have to be in the Word and in community to understand where He is leading you. It's not your responsibility to save someone, God is the one that saves. Just be consistent and present. You are a tool that God uses to bring people to Him."
Kate would never trade this experience in the world. It's been the most heartbreaking time and also this type of singleness has been a beautiful gift.
"I do this because God designed me to do this," Kate concluded. "This type of singleness, being available, has an impact on the Kingdom. I do not desire to have my own children. God didn't make me wrong and I am in the exact place where He wants me. I am grateful for it and it has freed me from infertility."
Kate's calling to serve in student ministry is a reflection of God's Providence, and God's timing is always the right timing. He will get the glory and He doesn't make mistakes. Not having children of their own has given Kate and Joel a beautiful singleness.
To sign up to serve in a ministry including students or young adults, please fill out a form at citylightomaha.org/serve.
If you have questions or need encouragement on being a mentor or discipling younger Christians, feel free to email Kate at katebdamon@gmail.com.