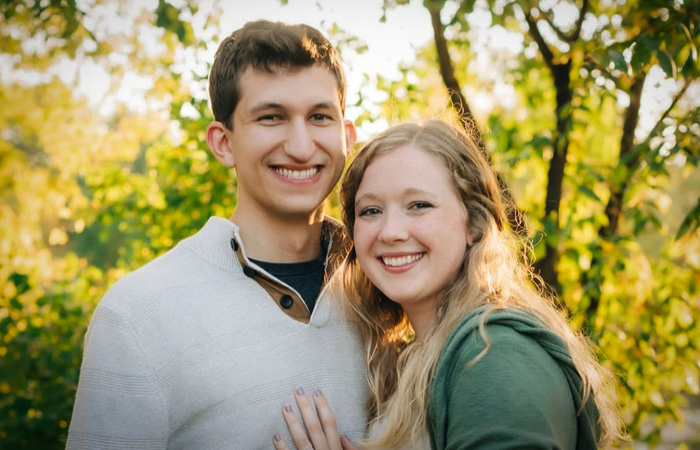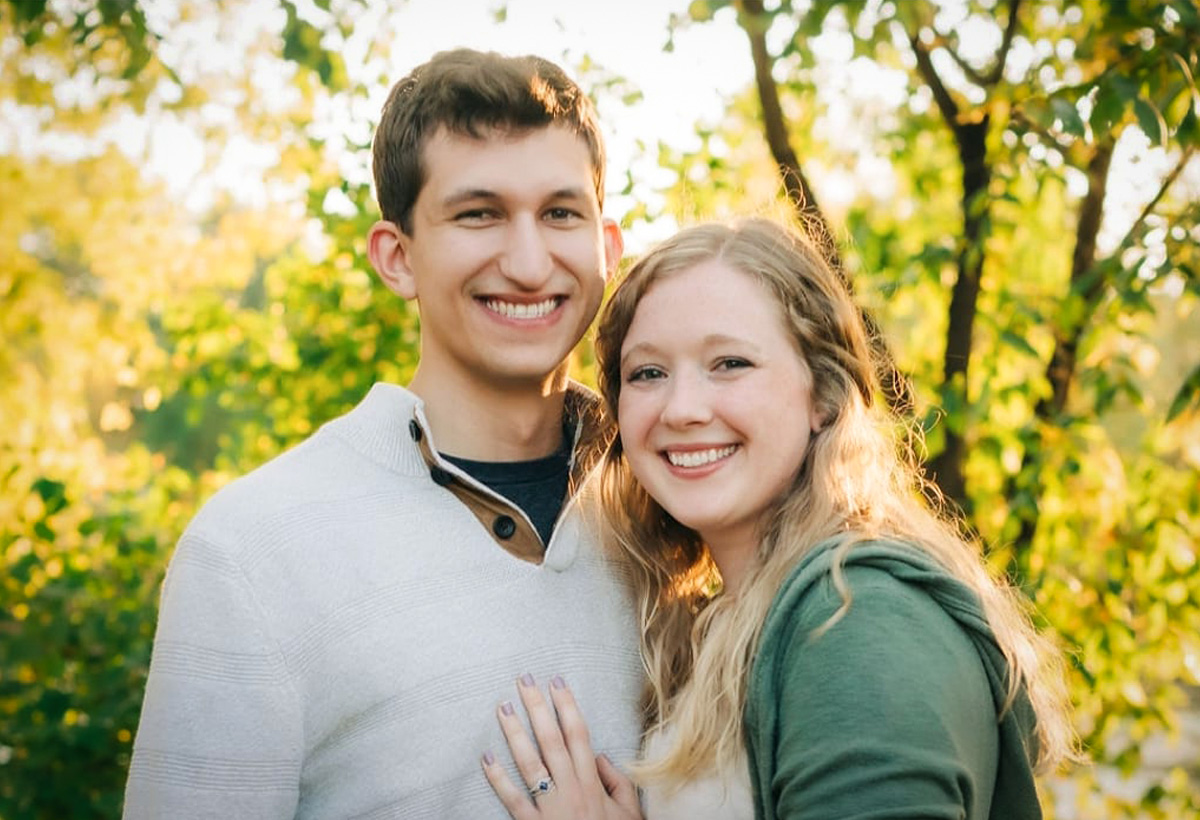 Thadd joined the Citylight Student Ministry team this fall as the Boys Discipleship Intern but isn't necessarily new to the team. He's been volunteering the past two years with students out at the West location. He felt a calling to ministry as a senior in college three years ago and immediately rejected the thought.
"I felt like I didn't want to be in ministry because I wasn't equipped," Thadd confessed.
Through prayer and time in God's Word, it was apparent and clear that going into ministry was God's will for Thadd. In Thadd's mind, ministry was being a pastor, but the question what kind of pastor was God calling him to?
"I decided to volunteer my senior year with a youth group for a semester in Seward, Nebraska," Thadd shared. "As a small group leader with high school boys, I was able to dip my feet into youth ministry and found I have a heart for high schoolers. For me, it goes back to when I surrendered my life to Jesus at the age of 17. I know what it's like to have a faith in those years. The peer pressure, your decisions and identity in friendships and in your family and trying to impress your peers."
After graduating from Concordia University in Seward, Thadd moved to Omaha and not long after married his college sweetheart, Elisha. After a few months, Thadd wanted to get back into serving youth so he met with the Student Director at the time, Patrick, and became a huddle leader for high schoolers.
At the end of 2020, Thadd lost his job and called his Elisha about it.
"I was at peace about it," admitted Thadd. "I wasn't negative about it or the people or why it happened and I think I threw the managers off a bit with my reaction. I literally was like 'ok, I understand. I don't blame you about why and how.' My wife was much more upset than I was and for good reason. She thought I was acting strange for losing my job but I told her, honestly...I just am trusting God for what is next. This is a door being closed and I'm excited what's next."
Thadd was confident and didn't look back and knew it was an opening of a door into ministry. God made it so clear. Around this time, Patrick told Thadd about internships that were opening in the ministry and thought Thadd would be a great candidate and to consider. For a few months, Thadd met with Patrick to prepare for this possibility and by doing this, he was able to get to the root of sin that he struggled with and handing this sin over to God.
"I read some books about getting down to the root of sin struggles," Thadd described, "and Patrick helped me out with moving on and through it and overcoming the sin by God's revelation. Identifying my sin, my control issue, caused me to submit to God's will and not my will. I know I can trust God in everything because He is in control and not me. It was through mentoring I saw how God truly and genuinely wanted me to hand it over. Having a mentor was huge part of this journey. I had one other mentor in my life who is a great guy and he really taught me what it means to be a husband before I was married. How to be an intentional and faithful husband and a disciple of Jesus. Every time, each mentor has been so kind with their care towards me."
In May Thadd applied for the opening and was accepted. Now, three months into his internship, God continues to reveal His plan. Thadd's hope is to see kids who are walking in darkness to step into the light. Being drawn near to Him in their relationship with them. He also wants to be more equipped as an intern and as a ministry leader.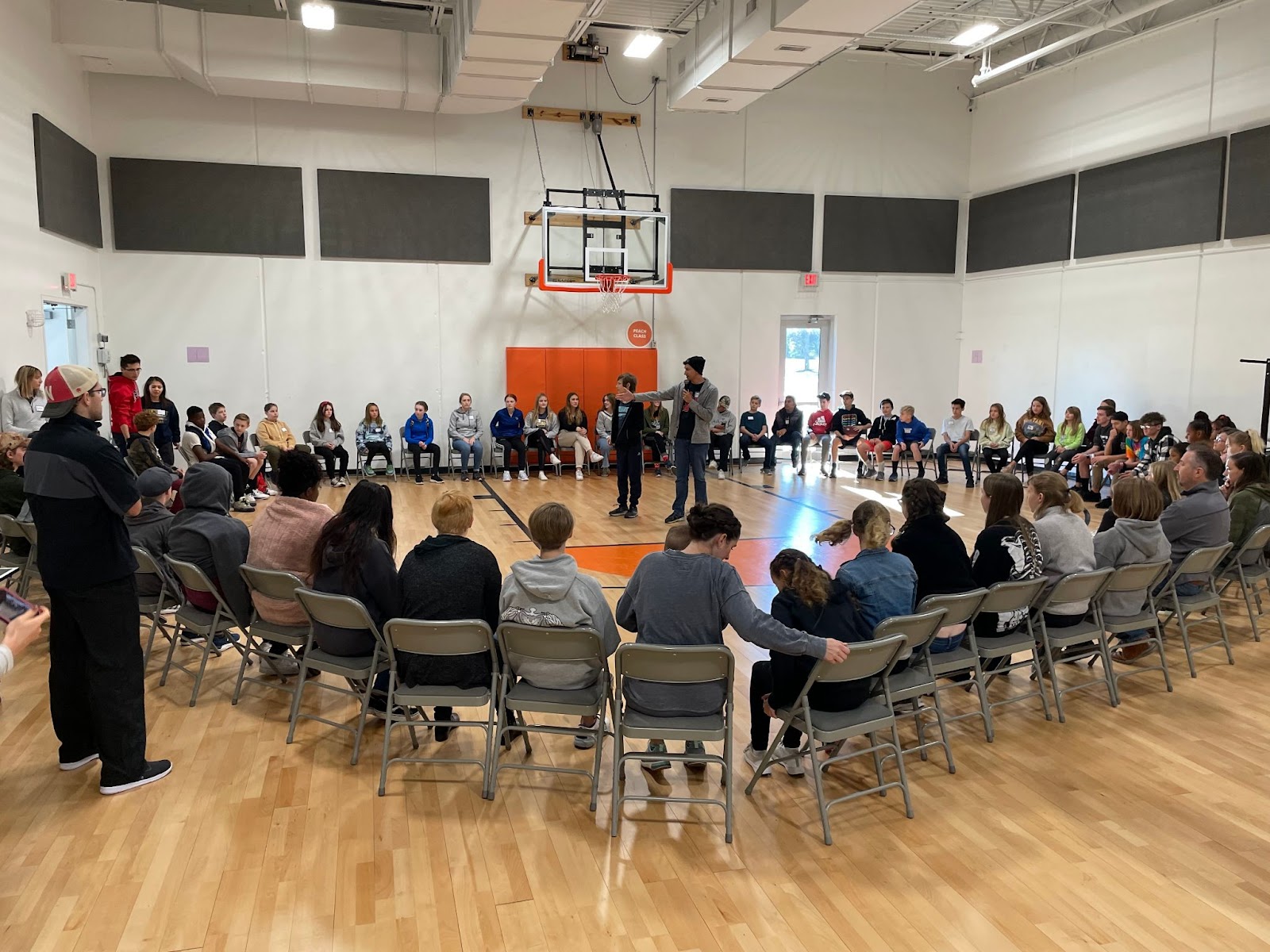 "I'm walking with students in their faith and sharing my experiences and life," Thadd shared, "and how God delivered us from basically a pit of despair into His glorious life. I just want to be real and honest with life and how life is and to come alongside them and down the path of realizing their salvation is in Jesus Christ and not in the world and not in how people see them. A lot of the times it just goes back to the peer identity and acknowledging how their peers see them doesn't matter but how Christ sees them."
In 1 Corinthians 10:31-33 Paul says "do all to the glory of God...not seeking my own advantage,
but that of many, that they may be saved." These verses continue to motivate and encourage Thadd since he first was called into ministry.
"I've had high expectations of what it would be and how I would be," Thadd admitted. "To be perfect in all my answers and knowledge, not having a lot of experience in memorization or study, and just high expectations of myself and the internship. When I haven't met those, I was angry with my performance and I was like blaming God. I would ask Him 'why are You not making me the best I can be' and I was trying to control God. That posture has not allowed grace in my life."
Thadd continued to explain that he battles with thoughts that he should be 'higher up' in experience but then has realized that he hasn't been in this a long time. He continues with
"I can't be somewhere I haven't been. God is revealing that to me. It's okay to let go of things because He's got it. I need to put my trust in Him solely and not be worried. By bringing me into this internship God has showed me the face I am in His hands. God's been reminding me that this His ministry. It's tough to let go."
God's faithfulness has been obvious through this transition for both Thadd and Elisha.
"My wife is an image of God's grace to me. She's been by my side through all of this and so supportive of me and this ministry and calling on my life. She didn't want to marry into ministry originally while in college but she's a great anchor through all of this. When I come home, she is so real with what she sees in my heart and how the tone I use. She's always there to call me out that I don't handle really well. She truly is my best friend."
Today Thadd is grateful for this opportunity and for a dynamic team to work on with incredible leadership. The team continues to work together and with the volunteer team to host Sunday and Wednesday night youth groups. A leadership program has just been launched as well as huddles (groups of 2-3 students per mentor) for the guys and for the girls.
"All of our hearts on the student ministry team," Thadd acknowledged, "is to see students who may feel like they are not leaders, affirm them that they are seen as leaders. We would like to see the students rise up and lead discussion, to give their testimony during youth group, and share what God has done in their life. That's more impactful!"
Thadd and Elisha just moved so that they can do another ministry together. The ministry is called Apartment Life. They are supported by the ministry to reach out to the apartment community on a regular basis and to create a community so that Jesus can be shared.
" If you have a heart for kids and students it's perfect," Thadd admitted. "Elisha was all for this and we are a good duo. She's creative and event planning and people oriented and together we will welcome everyone to the community."
Thadd has also realized that having a background in journalism actually has been helpful. Studying and researching and being a good writer has found a use. Thadd explains,
"there are people who are lost and falsely accused and need help to find their freedom. In journalism, I reported the broken truth to people, but by following God's calling I am now able to report the Truth to broken people."
Fun facts:
Thadd took two semesters of Greek and his favorite Greek word 5485. charis.
Thadd has a magic ministry called Ten33Magic (named after his favorite verse).
Thadd hosts a podcast called: The Dense Muffin.