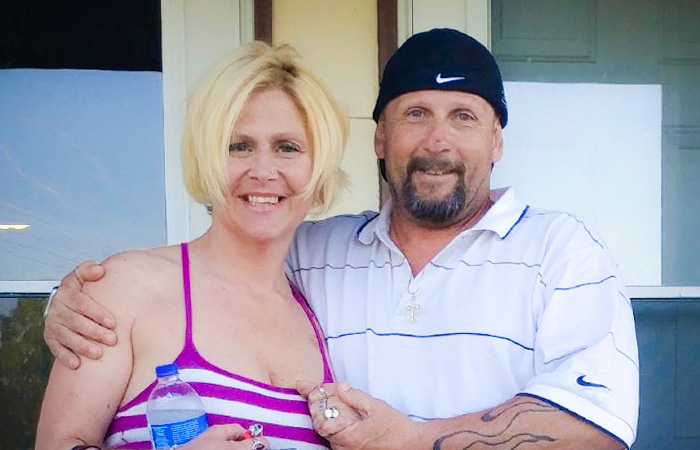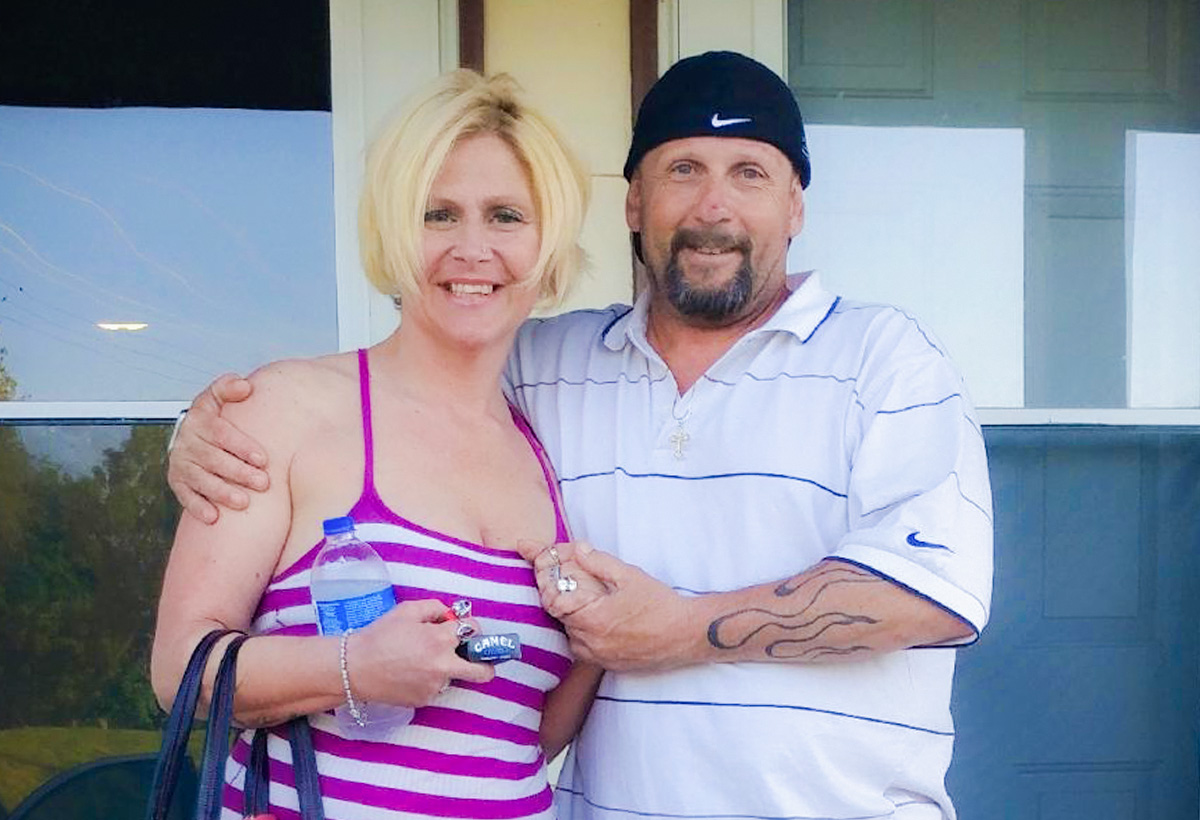 A few months ago, while Mike was in the hospital sitting at his girlfriend Katy's bedside, watching the doctors slowly take her off of life support, he began to pray. He was full of anguish and heartbreak and couldn't believe what was happening. However, unlike the last twenty years of his life, this time he was running to Jesus. He was running to Him and asking Him for understanding...and for a miracle. He wanted Katy to be healed but Mike knew in his heart that if it didn't happen, it wasn't because God didn't care or didn't love him. The majority of Mike's life, however, he believed the opposite.
When Mike was little, he knew God was real but that's about it. His family wasn't a church going family. At the age of ten, he experienced a miracle. He and a few friends were swimming in a river and the current grew strong and sucked Mike under. He struggled and felt the breath go out from his lungs and he reached out his hand one last time. That's when he felt a hand reach down and grab him and bring him back up. Mike knew it was God. Over the next few years, a series of events in Mike's life confirmed over and over that God was real but when he lost his mom at the age of sixteen, that all changed.
"I blamed God and wanted nothing to do with Him," Mike whispered. "My mom was gone and I blamed God. I felt very alone like I was an alien. Like an outcast. Everyone had their moms and my dad wasn't really around. So I felt so alone. Addiction was then my life. Life didn't matter anymore up until five years ago."
Five years ago, while serving a prison term, Mike prayed. He prayed to Jesus. He told Jesus that he needed Him and that he needed help. Simultaneously, as soon as Mike asked, a wave of love covered him.
"As soon as I said that it was like Jesus had been waiting," Mike shared. "That's how immediate it was. I felt a physical hug and a peace come over me that I had never felt. From that moment I knew everything would be alright."
When Mike got out of prison shortly after that prayer, he started a treatment program at the Open Door Mission. He chose the Open Door Mission because it is Christian based and he wanted God and to grow in trust in Him and his belief in Him. Around that time, he heard about Citylight and started to go every week.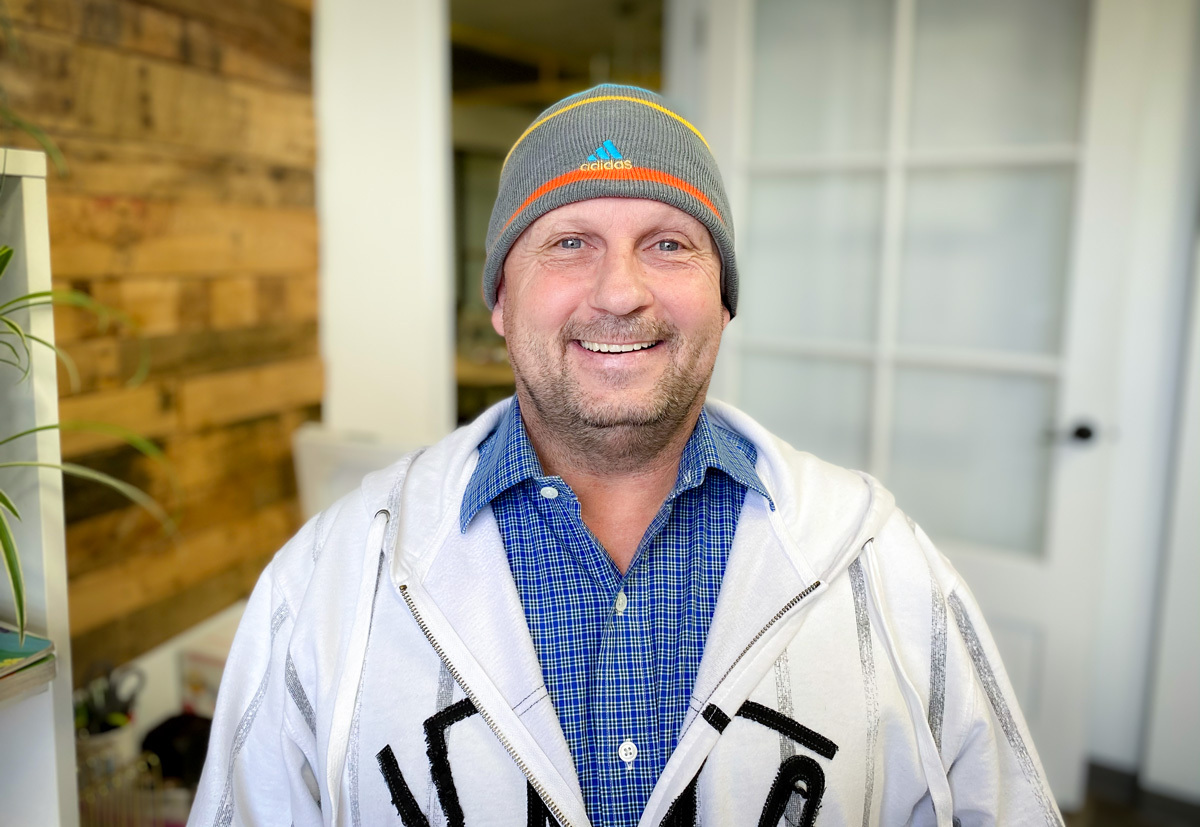 "I needed God in my life and not out of my life," shared Mike. "I forgave myself and I forgave myself for blaming Him. I felt more love and I wanted to understand more about His love for me and everyone."
At this time Mike had been in a relationship with Katy for a few years. Katy would go to Citylight with him some of the time. She believed in God and had her own faith. Life was steady for Mike. Nothing bad was happening and this made him appreciate all that was around him. It felt like a long season of God answering all of his prayers.
"Every prayer," Mike declared, "I would want it and He answered it. Maybe not in the way I wanted it. At that moment a few years ago, I knew I wanted to spend my life with Katy. We talked about God and life a lot together."
Life continued to move steadily. This year, after beating cancer once before, Katy had a few lumps that became abscess. The infection went into her bloodstream and into her lungs and she wasn't able to breathe properly. When Katy was in the hospital for a few days after no improvement, the doctors told Katy's parents and Mike that they would give it another 24 hours and to see what happens. If there was no improvement, they would take her off of support slowly. The next day came and nothing changed. He knew he needed his Church family and called for help.
Mike described, "I called and Pastor Chris dropped everything and came to the hospital the night before they took Katy off support and he also came the next morning. Not only did he come but he also brought our friend Jesus. Chris brought compassion, love, laughter and tears. He read awesome Bible verses and made the transformation process to comforting for Katy, for Katy's family and for me. I love my Citylight family."

"When they took her off of life support," described Mike, "it was very peaceful. Death I saw as ugly, dark and scary but the truth is we are going home. Where we came from in the beginning."
God was near to Mike with His mercy and grace and love and during another difficult loss in his life. This time, instead of running away from God, instead of blaming Him and covering his fear and anger with drugs and alcohol, Mike ran to God.
"This time, I ran to God," Mike exclaimed. "It felt peaceful and at home. It hurt still. She was my favorite human being. I shared my dreams with her, but I haven't lost her. God reassures me and He has turned my tears to joy. The reunion with God and with Katy in heaven is far better than anything here on earth. I am grateful for the gift of Katie, and I actually can't wait for the future. My future with God in my life is more than I can imagine."
This time when Mike ran to Jesus, He poured joy and understanding into Mike's heart and He gave him assurance. Mike got to say a lot of things to Katy before she passed into eternity. He wished he could have asked her questions and the chance to tell her other truths but God continued to give him peace and grace and community. One example of this grace has been in a song that Mike heard and listens to titled 'Dancing in the Sky' that expresses Mike's thoughts and reminds him of how Katy loved to dance.
"I'm thankful that He is a God that doesn't let go," Mike said with confidence. "He is always there. We just need to turn to Him. All the things that have happened in my life, He has been there and He's given me the understanding that He will always love me."
Mike wants others to know and to experience God's love and to share with others this good news. He is reminded of what Paul writes in Romans 8:38-39:
"For I am sure that neither death nor life, nor angels nor rulers, nor things present nor things to come, nor powers, nor height nor depth, nor anything else in all creation, will be able to separate us from the love of God in Christ Jesus our Lord."
"I want to tell others to constantly go towards God," Mike exclaimed, "especially if you are not feeling it. He is for real and nothing can separate you from Him. I put Him and His truth in my mind and heart...everything I do, I put Him in my mind first. I'm not perfect and so I pray. I pray that He delivers me from the thoughts that come near me and from evil. I won't get tired of asking Him and He won't ever get tired of giving to me."
The loss of Mike's mom thirty years ago was devastating and the blame was placed on God. The loss of Katy this year was and still is painful for Mike but the blame was put at the foot of the cross and redeemed. There's no need to run for Mike and he's not alone. God continues to be right there offering more joy and love than he could have ever imagined.