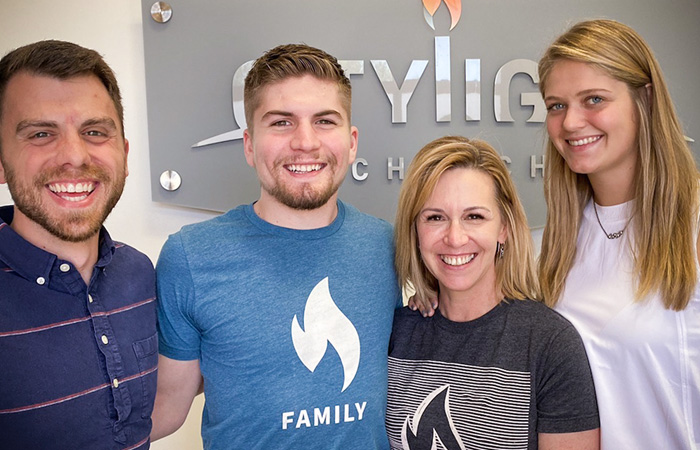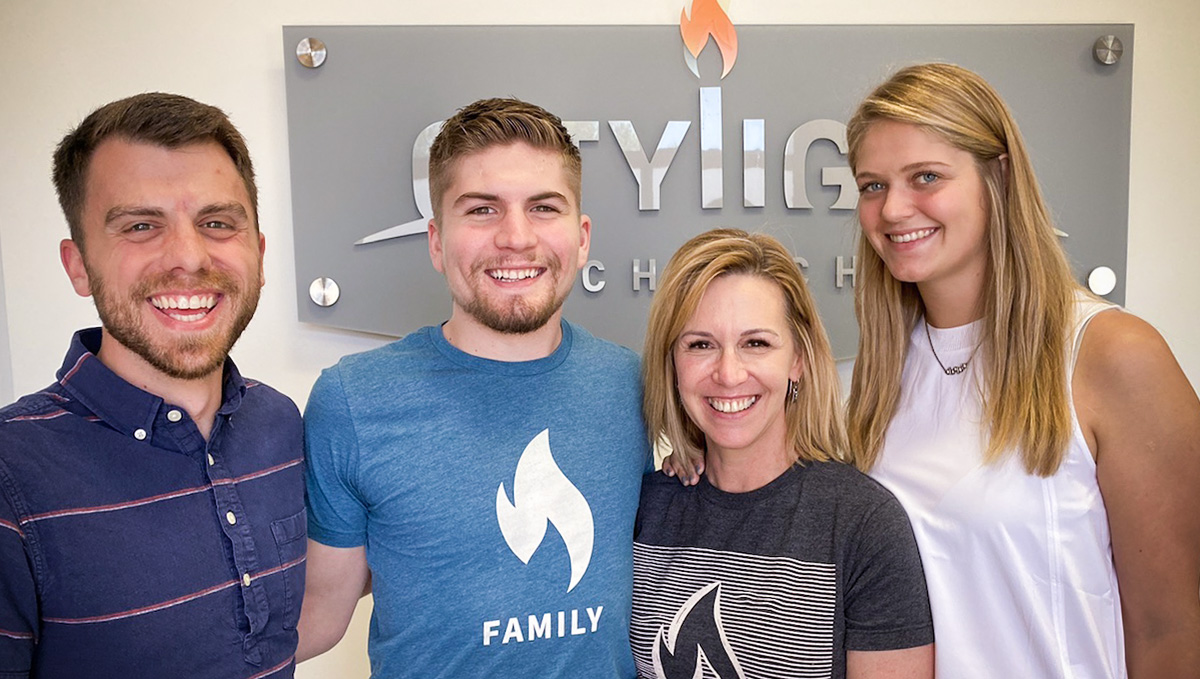 As a church, we exist to multiply disciples and churches and we do that through two primary rhythms: gather and scatter. We gather on Sunday mornings and scatter throughout the week in City Groups. This means we're constantly praying for you and your City Groups and doing all we can to equip you to make disciples and live on mission.
And we're excited to announce that we're growing our team! Meet Dustin Ohlin and Kate Countryman! They've come on as City Group Interns and have already made a huge impact for City Groups. Dustin and Kate love the Lord and are faithful disciple-makers. Each of them bring unique gifts and they've been a joy to have on the team. We asked them to share a little about themselves.
Here are 3 things you should know about Dustin:
What initially brought you to Citylight?
I got plugged into Citylight initially because of their college ministry, CitylightU, at the start of my freshman year. This expanded from CitylightU to Sunday morning gatherings and weekly scatterings through our college city groups. After my Junior year of college, I went on a 10-week summer mission trip with Cru to San Diego. Over the course of this summer, I felt a call into ministry and later joined staff with CitylightU after graduating from college. The past year and a half of preaching, teaching, leading, discipling, and walking with college students and their walks with the Lord, I've found that I really have a passion for city groups and the discipleship that comes from them!
What do you love about this local church?
This church is among the first places that I'd experienced true and authentic community that was not just willing to share their flaws and weaknesses, but actually run toward confessing them because in that they could boast in the Lord. I've witnessed Christians placing themselves under the authority of Scripture and the grace of the Gospel, promoting holiness in their groups in a response to the Gospel, enjoying one another's presence while bearing one another's burdens, and living on mission toward the unreached! I love the vulnerability, care, compassion, and humility of this church family.
What are you excited about in your new role as a City Group intern?
City groups were a catalyst that God used in my life to deepen my affections for him, grow in community with fellow believers, and to sharpen and equip myself and others for the work of ministry. I want to encourage and equip our members and leaders as they equip and engage their workplaces, neighborhoods, and spheres of influence to make the Gospel known! I'm excited for the stories of real heart transformation that will take place over the course of these next few years!
Here are 3 things you should know about Kate:
What initially brought you to Citylight?
I grew up in Kearney, Nebraska and after highschool decided to go to the University of Nebraska at Omaha. After my mom and I moved to Omaha I started going to Citylight Midtown nearly right away. A few friends I had made in college were attending and my mom lived close to midtown and had decided to attend Citylight as well due to the proximity. The Lord truly made all of the arrangements for Citylight to naturally become my home church.
What do you love about this local church?
Initially, I was intimidated by the size of Citylight's congregation. I came from a church of nearly forty to fifty people gathering on Sunday to hundreds. I was worried that I would feel disconnected due to the size and what felt like a large distance from the pastors and staff. However, Citylight has proven to be filled with a community of servants to one another. I was welcomed by not only the leaders of the church but the people themselves. I was being invited to events and being asked to be a part of serving teams right away! I have never felt so welcomed and am blessed to be a part of the Citylight family.
What are you excited about in your new role as City Group Intern at West?
The Lord has called me to be on mission in my community. Working as the city group intern I get to be a part of others' mission to study, grow in fellowship, and see the gospel spread in our city group's communities. Being a part of this team excites me not only for my own spiritual growth but because I get to watch and minister to the Lord's plan for city groups first hand!
As they get started, you can expect to be hearing from them as they reach out to get know you, help you, and pray for you. Also, as interns one of their first assignments is to gather a team of prayer and financial partners. Our team is praying that they'll be fully supported as soon as possible so they can focus full-time on City Groups. If you feel led to give, let them know and they can tell you more about what they're doing.
We ask God to provide laborers for His harvest and Dustin and Kate are an answer to this prayer!