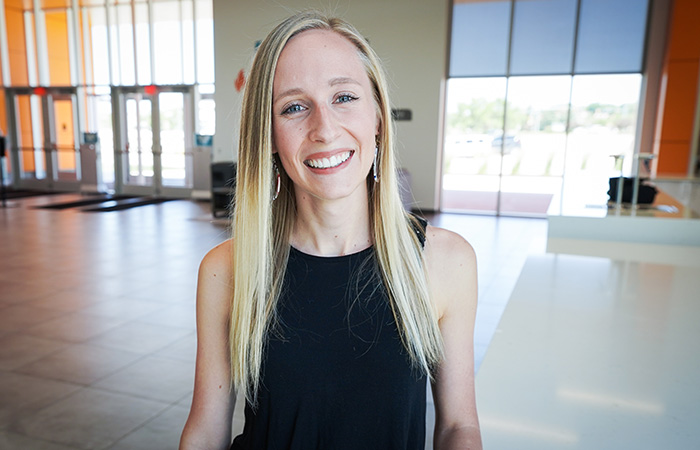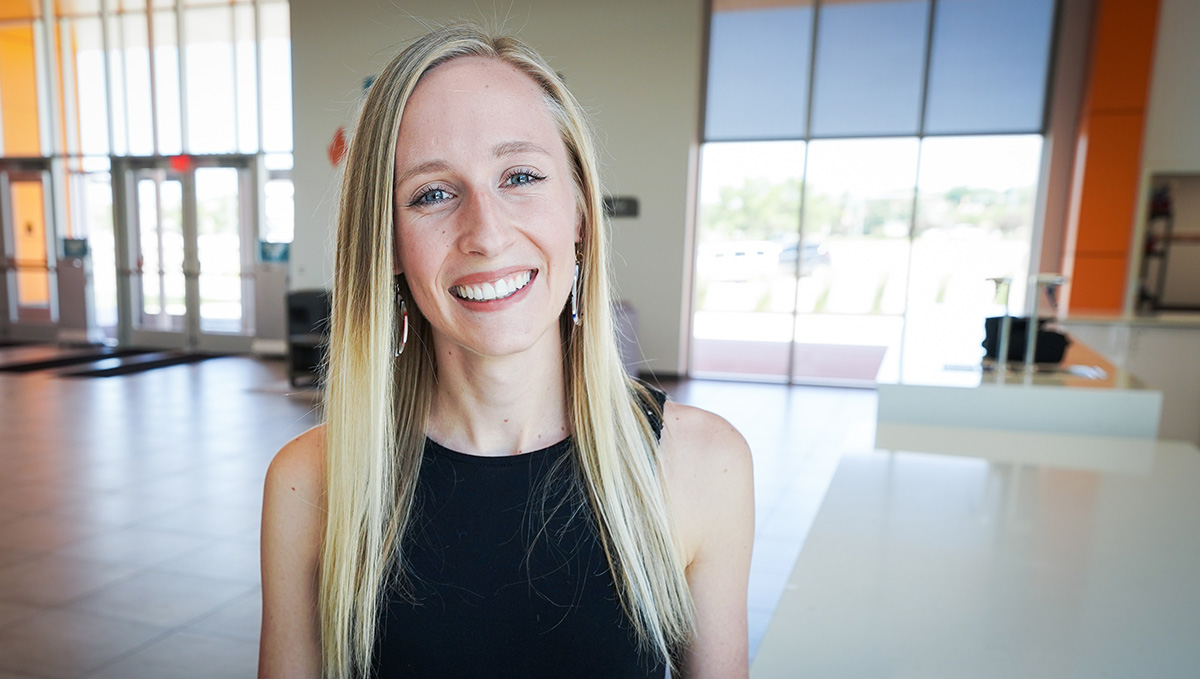 Meet Anna Loper, our new West Serving Team Director and Intern Coordinator. Anna is not new to Citylight as she has served as a resident with our college ministry team the last 3 years. She is a faithful disciple maker, shepherd, encourager, and coach and will be a great asset to our staff team in her new role.
Anna is originally from Stromsburg, NE and she is a graduate of THE Wayne State College with a degree in Counseling & Human Services. She served as a Cru Intern for one-year prior to joining the CitylightU team in the Summer of 2017. Anna has been married to Levi for almost 4 years.
Here are 4 things you should know about Anna:
What initially brought you to Citylight?
I graduated from Wayne State College in 2016, and I had friends who had gone to work at Citylight after graduating. After finishing a year of college ministry with Cru in Wayne, my husband Levi and I were planning on moving to Omaha as he was about to start Physical Therapy school. Richard Daniel (another former Wayne State grad) reached out to me about doing a residency with CitylightU, and immediately the thought of staying in ministry made me really excited! Levi and I spent some time in prayer about it, especially as it was a big step of faith since it was another few years of support raising. We really experienced the Lord's leading and guidance through this time. I ended up working on the CitylightU team for 3 years, and I am SO thankful for my time on CitylightU staff.
What do you love about this local church?
I love so many things about this church. I love that Citylight is gospel-centered and humble—all of the glory goes to Jesus! "We take Jesus seriously, but we don't take ourselves seriously!" I also love that Citylight doesn't just preach the gospel, but they actively try to live the gospel by serving and loving the community of Omaha. Citylight truly just feels like a family. People love and care for one another, bear one another's burdens and point each other toward Christ. Levi and I are so thankful for this family.
What are you excited about in your new role as serving team director at West?
I am excited about many aspects of my new role as the West Serving Teams Director. First and foremost, I am excited to continue serving the Lord and furthering his mission. I think that serving teams are so important in the church—Jesus served, so we serve! Serving others helps demonstrate the heart of Jesus. I look forward to working with the serving teams, and to see Jesus glorified through loving and serving our church family.
What are you excited about in your new roles as intern/resident coordinator?
I loved my residency at Citylight, and I see great value in the program for personal development and for serving the kingdom of God. I look forward to working with the interns and residents at Citylight in support raising training, personal coaching and development, and just providing care as they walk through their time of ministry at Citylight.
We are so excited to have Anna transition into this new role on our staff team! God has already used her in so many ways to bless students in our college ministry and we look forward to seeing the Lord continue to work in and through her as she serves with the serving teams at West and the interns and residents. You can reach out to congratulate and encourage Anna at anna@citylightomaha.org or connect with her on a Sunday morning at the West location.
P.S. Karen Daniel is not going anywhere! She will be focus all of her time and gifts in continuing to serve as the City Groups Director at our West location.