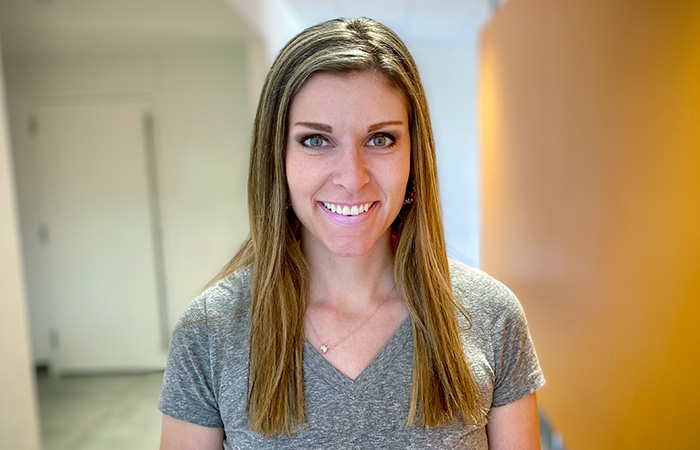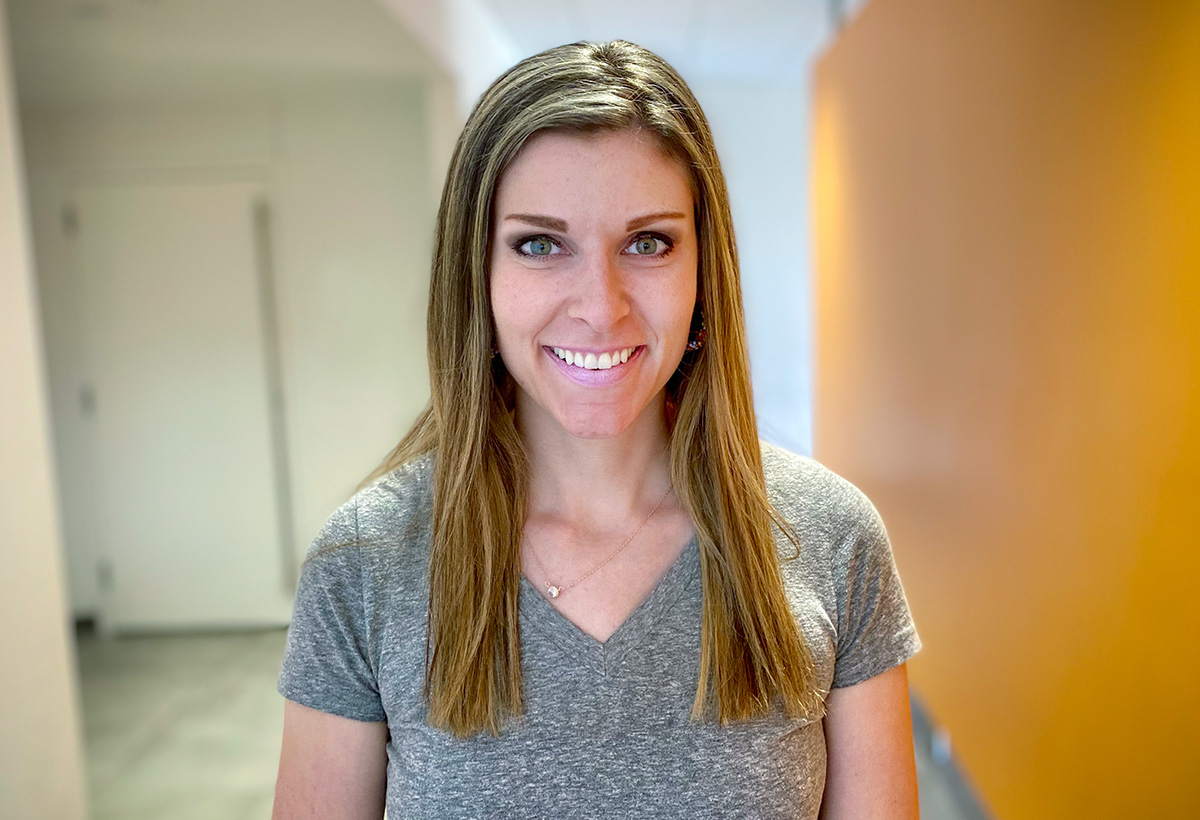 Joelle Freed knew she needed community. She grew up in the church and had come from a Christian family. When she was a young girl, it was at summer camp that she gave her life to Jesus. Growing up, she had mentors who spoke encouragement and truth to her. That was so important to Joelle and meant so much to her. After college she attended church but felt God was calling her to a church with community and people her age. However, she was nervous about finding a church and doubted herself. She never saw herself as a leader or someone that had answers but recalled three things that was important in a church.
"If I saw the Bible opened, heard the Pastor talk about sin and that Jesus is the only way," Joelle described, "then I knew it was a Gospel church and Gavin hit them all the first sermon I heard at Citylight."
Since that first Sunday last December, Joelle has felt so thankful and has loved every moment.
"I have learned so much these past few months," Joelle exclaimed with joy and excitement in her eyes. "Honestly, I feel I've learned more at Citylight than anywhere in the past 25 years. I didn't know church could be like this."
With this new church community, Joelle has experienced freedom. From the truth in God's word, to the preaching and worship, she has loved every moment. Recently during announcements on Sunday, she heard about an opportunity to serve. Midtown was hosting their annual soccer camp and something sparked inside Joelle.
"I love sports and I love kids," Joelle shared. "At my old church, I helped with the youth group, so this was a perfect opportunity to hang out and meet and witness to kids. I love being around the younger girls. Having mentors in my life I see and understand the need."
Joelle was excited for soccer camp and even invited a friend to join her. Her friend got off work early to come. It was hot and humid and loads of kids were running around with tons of energy and excitement. Off to the side, she saw all the volunteers and leaders and felt doubtful. She was unsure of herself and a little regret started to set in.
"It was so hot, and I was coming straight from work," Joelle said. "I remember telling myself that I didn't want to do this because there were other things I could have done."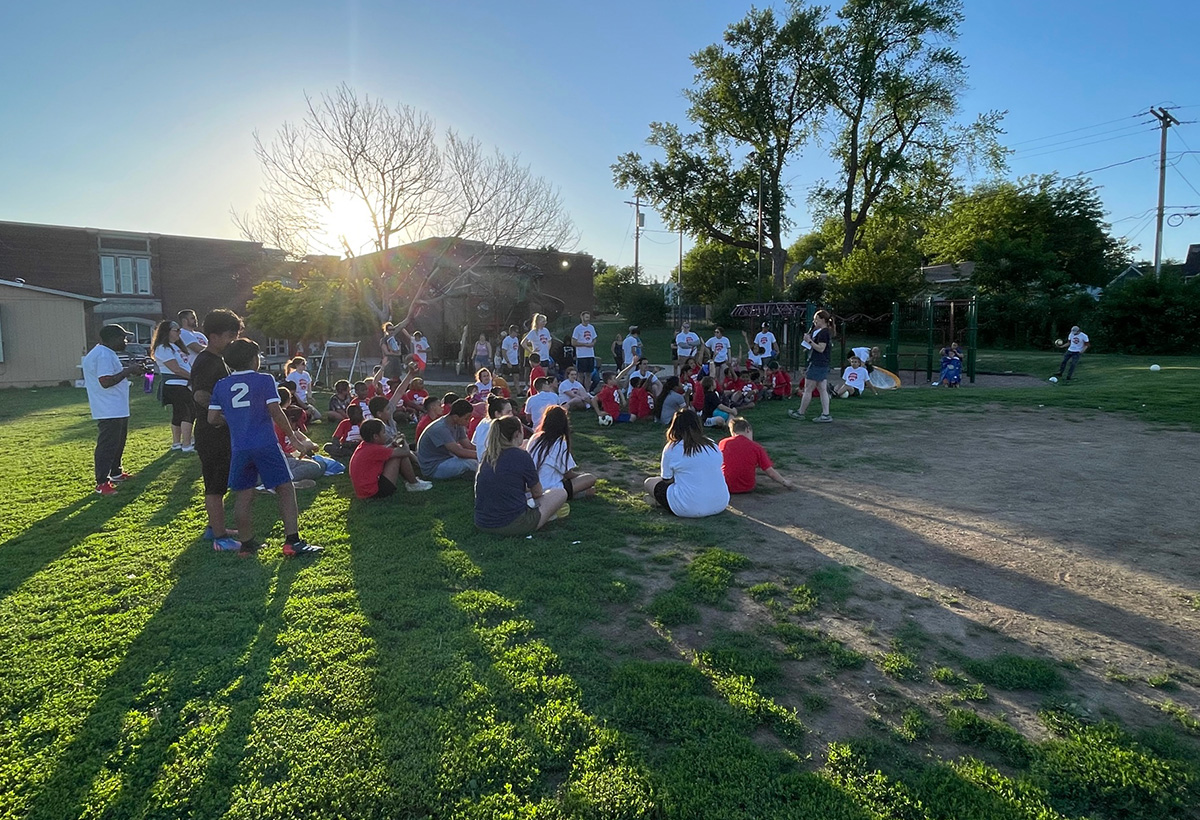 Joelle also felt insecure. She doubted her ability to lead and if she had the right answers for the kids. She said
"I don't have answers and it takes me a long time to understand things. With the Bible, I have to re-read and re-read to feel like I get it, so if a kid asked me a question, what if I don't know the answer? That first day, I trusted God to give me the words. I didn't have to be scared. I knew God could talk through me."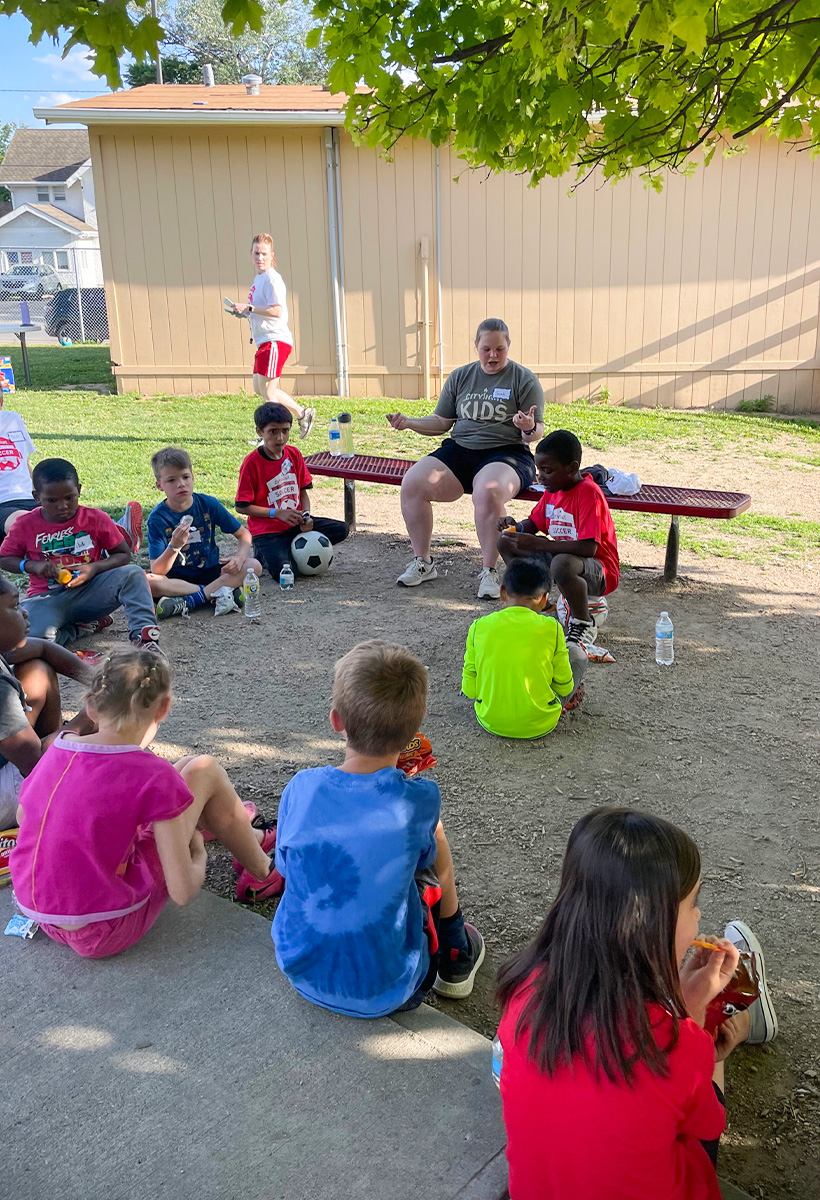 That first night of soccer camp was a little rough. It seemed like she was breaking up fights most of the time, but by the end of the night and for the rest of the camp, everyone was having fun and especially Joelle. She met so many kids that she has come to love along with a whole team of leaders and volunteers that she calls family. God provided a community and Joelle loved every minute.
"My team of kids, we had a chant that we made up," Joelle shared with excitement and a huge smile, "and it went 'we are the cheetahs, we are fast, we are the cheetahs, and we won't be last.' We were all doing it together. We all felt like a team, all the kids."
One young girl that attended soccer camp became a fast friend to Joelle and the connection between them was strong. Joelle is now in the process of becoming a mentor through Citylight's mentor program.
"It was an unexpected gift," Joelle described. "She is the sweetest girl. She was telling everyone we were sisters. And really, she and the kids taught me so much. I am so glad she talked and shared with me about her life. I can and will be there for her. It's a gift to show her that someone cares about her and that Jesus cares about her."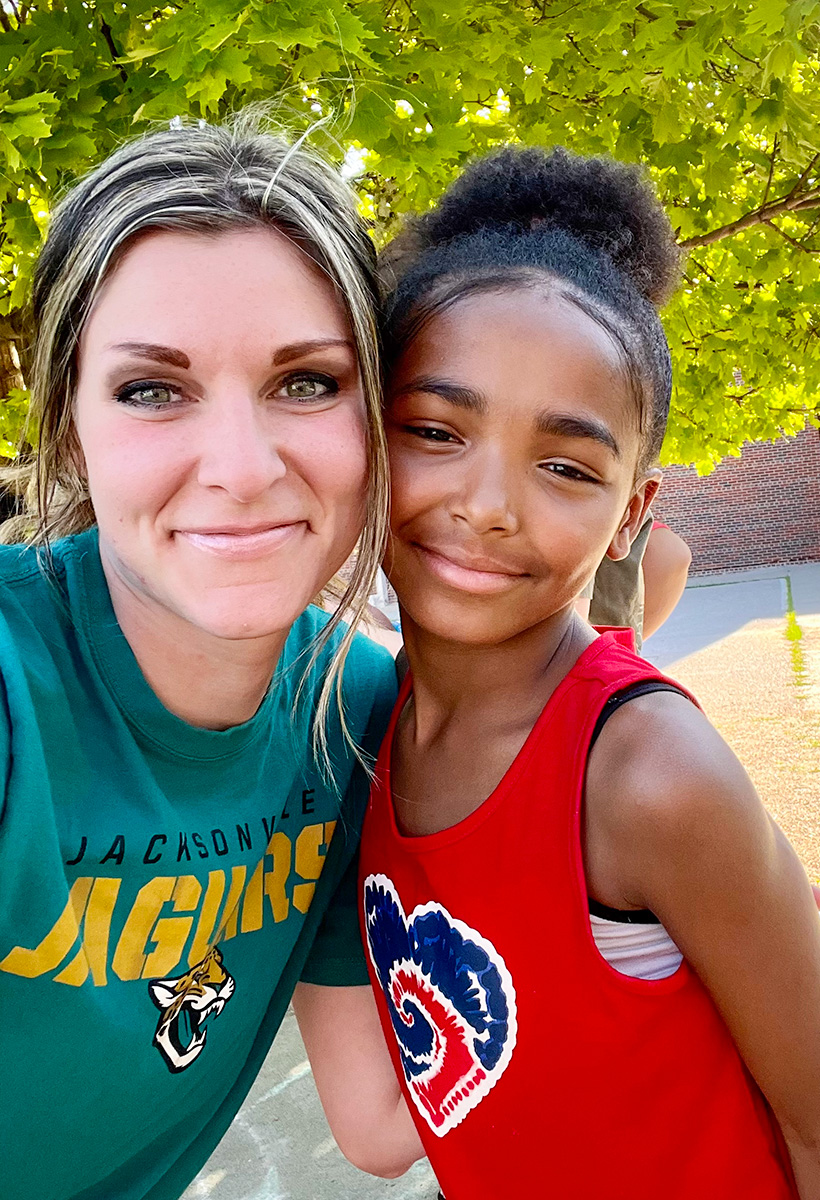 Now that a few weeks have gone by since camp, Joelle's hope is to stay involved and do as much as she can for other people. She wants to use her time well by being a light pointing to Jesus.
"I'm rejoicing," Joelle said with her hands. "I was so impressed by the soccer camp leaders and volunteers. I've never been a part of anything like this before. To serve the community and being there with my new church family was so amazing. I'm so glad I did it. I can't wait for next year. I'm so grateful."
Also since soccer camp, on Wednesday nights, Joelle plays kick ball with the kids and her special friend is there. Once the summer is over, Joelle will serve at Citylight Club and with the mentorship program.
Joelle knew God was calling her into community but what she didn't expect was the joy of the Lord being poured out to her and all around her with kids and people and new confidence and truth. It's been life and abundantly.
"I would have never known different if I just stayed where I was," Joelle described about serving and getting into a church community, "you never know what you will learn. It was just like a breath of fresh air coming here and getting involved. I love my new friend and the rest of the kids. I just now want to help others and those kids because of God and by God working through me. It's all worth it. The first few weeks coming alone and being nervous about church and not knowing anyone or anything. You don't know what God has planned. It could be the best thing for anything in your life."