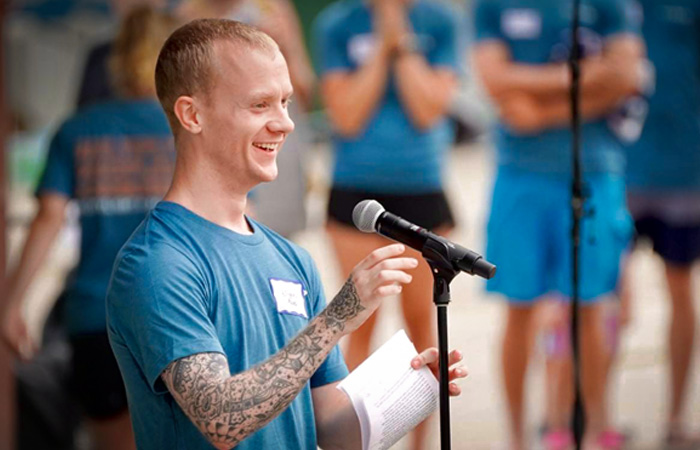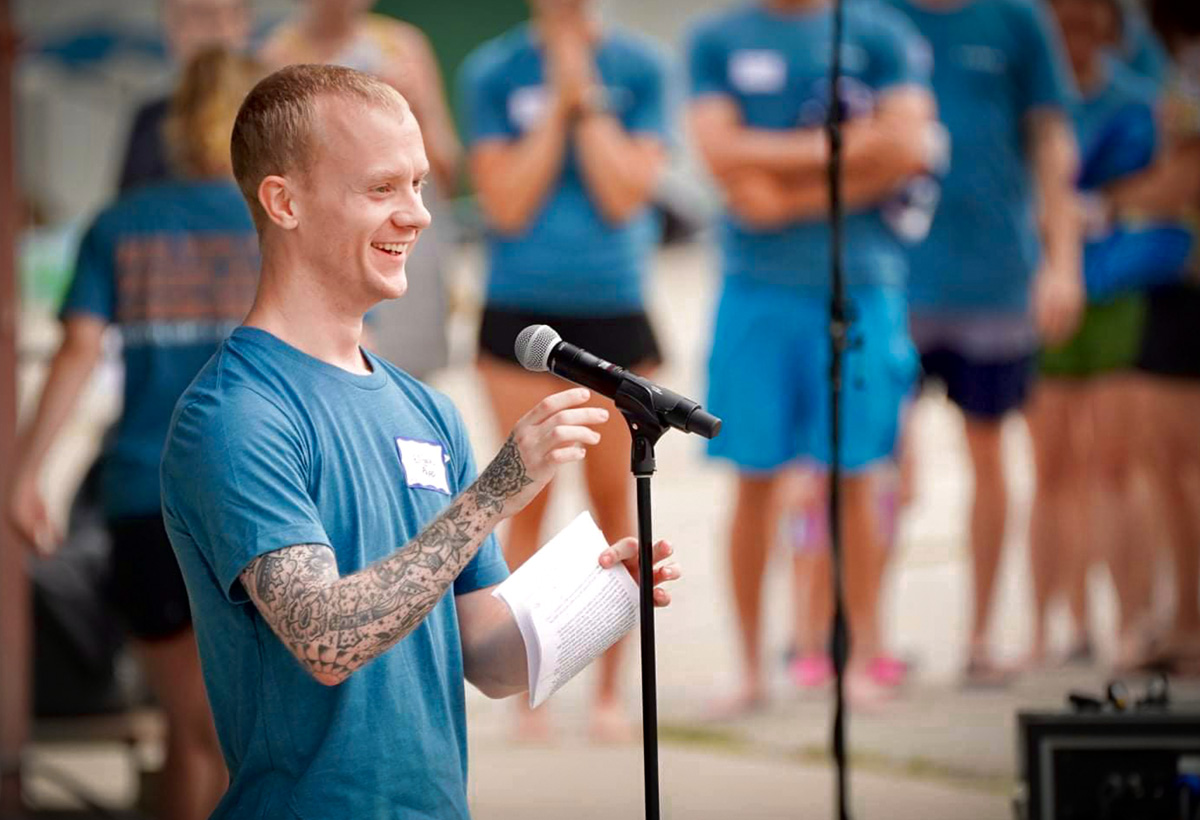 In elementary school, Elijah was the athletic guy in class. He loved winning and competing in sports. If it were up to him he would play every sport and especially basketball. Elijah felt respected by his friends and the boys at school and he didn't want to disappoint any of them especially himself. His ability to perform and to compete and to be the best at it made him feel great and gave him confidence. At the age of 12 all of that changed. Injury after injury seemed to happen to Elijah and a trip to the doctor revealed a totally unexpected diagnosis.
"The doctor told my mom and I that I have Charcot-Marie-Tooth disease (CMT)," explained Elijah. "I have high arches and my feet don't have the heal-toe action. I have to walk on the edge of my feet."
CMT is a form of muscular dystrophy, so as CMT becomes more evident in Elijah, the more his adjacent muscles are not used properly, the more his body experiences muscle loss, stability issues and poor range of motion. The end result is Elijah has to walk on the edge of his feet. As Elijah got taller, his legs couldn't keep up.
"It's kind of like a bow and arrow," Elijah described. "When a bow is not pulled by the string, it is as flat as it can be, but when you pull the string and the harder you pull, the more the bow arches. It's the same with my feet, the tendon is pulled so tight that bones in my feet went from flat to bowed creating the high arch. It has stopped when I reached my adult height."
In middle school, everyone notices everything especially your appearance. Instead of being noticed for his strength and athleticism, friends now only saw his disability and only talked to him to ask "what's wrong with your legs/feet" or "why do you walk like that?" What gave Elijah purpose and identity became a disability and the feeling of mediocrity.
"The hardest part were the friends and figuring out that they weren't really your friends," confessed Elijah. "They didn't care for me as much as I thought. I went and tried other friend groups but it never worked. I had to be solo. My disability always came into the picture."
Elijah's classmates would see Elijah walking down the hallways at school and they would stare at him. He could tell they were only looking at his legs and not seeing him. Elijah's only friends were his brother and two neighbors. They were the only ones who treated Elijah the same after the diagnosis and showed indifference toward how he walked and looked and what he couldn't do anymore. Considering this, Elijah retreated into himself even more.
"I wanted to be accepted in sports so badly," Elijah shared. "I wasn't doing anything I wanted to do. All through-out middle school I did not make any teams and I became pretty depressed."
The self-awareness of not meeting the bar took a toll. His grades fell and he just didn't care about anything. He got by and did the bare minimum at school, at home, and with life. Getting through the day was the only goal he could manage.
In high school a spark of confidence occurred in himself and a hint of the old Elijah started to come back. When Elijah started to work and earn money he felt motivation to do more and value in himself. On the first day of his sophomore year Elijah met up with Jason, an old childhood friend that he hadn't seen in years. He sat with Jason during lunch and they ended up sitting with each other the whole year. Throughout the year Jason would invite Elijah to church.
"It sounded cool but I went only to end the conversation," Elijah shared. "I was indifferent. I believed God was real but to me, He was more of an inconvenience."
Jason continued to invite Elijah. More and more, Elijah began to feel like he needed to be at church. Gradually he began to understand that the external was less important and the internal mattered more...and he liked that.
"Going to church with Jason was a start of me getting the courage to find success and finding my value in something other than school or a job or with sports," admitted Elijah.
After graduation, Elijah enrolled in college and he quickly found college wasn't for him. Elijah couldn't stand the idea of getting a degree and the obligation to stay in that work all his life. After changing his major twice, desperation set in.
"I texted Jason and told him that I didn't like school and my job and I had no idea what I wanted to do," Elijah stated. "It felt like I was having the same conversation over and over with him. But with Jason, he was so sure of himself, so confidant. I was like still stuck in my ways and he had this courage and foundation. I began to ask myself 'how do you become that?'"
After what felt like the millionth time of having the same conversation, Jason said to Elijah 'do you just want to come to Citylight Midtown and take the Lord as your Savior?'
"And I said 'yes' without hesitating," exclaimed Elijah. "I went that next Sunday with him. I'm naturally quiet so I just sat there soaking it in. I came out afterward and I was giddy. It takes a lot for me to be excited and I was that morning."
Elijah began to think his life could have been so different if he grew up with this knowledge of what Jesus did for Him. It was an eye opener. For now, he knew he had this new drive within himself and that he wanted it to be more permanent.
"I recognized it but I still wanted to know for certain in myself," Elijah stated. "I still had doubts and was questioning the balance. I want this faith but can I also keep lustful relationships and working tons of hours. Could I still desire money and career? Can I still take these bad habits with me? It wasn't so clear then but it is to me now."
Elijah knew what he had to do and that was to quit college and go directly into a career. He felt value from his job and knew he was good at it. He told his parents and brother about his decision to quit college but not about his decision to follow Jesus. No one knew that except Jason.
For two years, Elijah lived in limbo. He had two lives. One was a believer in Christ and the other was choosing the world and what it offered.
Finally in the summer of 2020, Elijah had enough.
"I finally was like... no more," he shared quietly. "I began to look back in 2018 when it all started that one Sunday morning. However, my pride was there. I still hadn't made any effort off that feeling even 2 years later. I felt like I could change on my own and when I actually did some introspection, there was hardly anything to show for it. I was fooling myself by thinking I could do it all on my own. I was such a hypocrite. I wanted it to stop."
Elijah hopped on his computer and began Googling. He typed in 'things to ignite a change' or 'how to get to know Jesus quickly.' He picked up his Bible and started to read the New Testament. Slowly the character of Jesus, of who He is and what He did unraveled in front of Elijah and uncovered the person who he wanted to be.
"I need to know Jesus and who He says He is and who I am in Him," Elijah admitted.
In that season, Elijah continued to read his Bible and started attending Citylight gatherings once again. He also came across the idea of going on a mission trip. He remembered his friend Jason going on one and that Citylight hosted a few each year.
"I got an idea for a trip after reading a quote that said 'the Lord doesn't send those who are justified, He justifies those who are sent,'" Elijah explained. "I've done nothing to go share the word and I don't have great knowledge in the bible. That quote showed me enough faith for me to commit to it. Jesus will still use me in the right way and capacity."
Elijah quickly signed up and was accepted to go to Africa this past June. Elijah started with his accountability team and had to raise support for the mission. That meant he had to talk to people and ask if they would support him in ministry which required him to share his testimony with them so openly. This was a bit scary and felt uncomfortable. What helped in the middle of all of this was joining a City Group. There he found more community and accountability.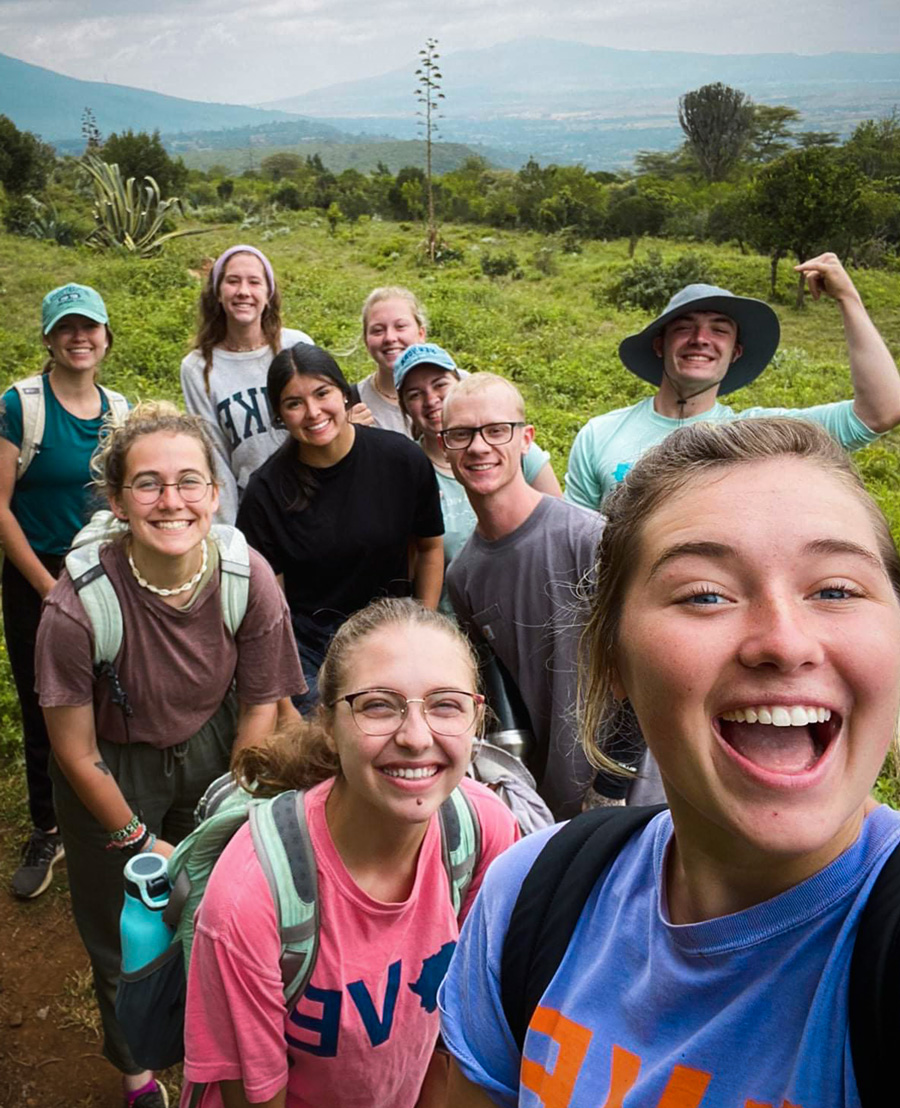 "In our City Group, we are all making sure we are reading the Bible and sharing what's happening in our lives to one another," said Elijah. "We read and ask questions and share answers so that we grow in the Word. We all come to the gathering together and sit with one another on Sundays."
For the majority of Elijah's life his friend group had been small. Now, finding and being a member of a bigger gathering of people that share a common purpose, to serve and celebrate the Lord together, has been totally different and so supportive.
Elijah left for Africa in the summer and came back before the fall. The mission team worked in an orphanage and Elijah's mission team was primarily made up of young women. These young women helped Elijah recognize kids ministry being a possible ministry route while the team served at the orphanage.
"They were all voicing that they struggled to get kids from the orphanage to come up to them," Elijah replied, "while I just sat quietly, minding my business, and had kiddos gravitating towards me. When we would get back to the house for dinner each night, the team would all tell me the kids enjoyed being around me."
Armed with this new perspective from the mission field, when he got back home, Elijah registered to serve on the Citylight Kids serving team and something else that for the first time, he felt a burden to do.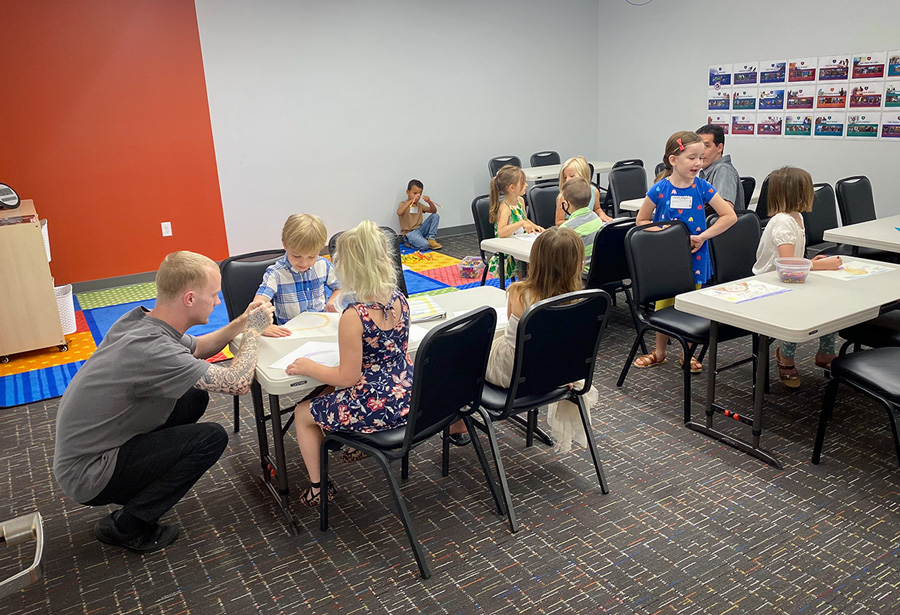 "It really encouraged me to do kids ministry and to be baptized so that I could share my testimony and the Gospel," Elijah shared.
Elijah has been serving faithfully on the Citylight Kids West team for the past few months and got to share his testimony in front of thousands at the Summer Baptism this past August. Afterwards, someone came up to him and thanked him.
"I had a girl come up to me and say that she can relate to what I shared," Elijah said with glee. "This made everything so real for me. It made me think that there are more people that go through the same things as you and me. I want to encourage them and to guide them in the direction to God...to share with them to go to God first and earlier instead of going through the hard."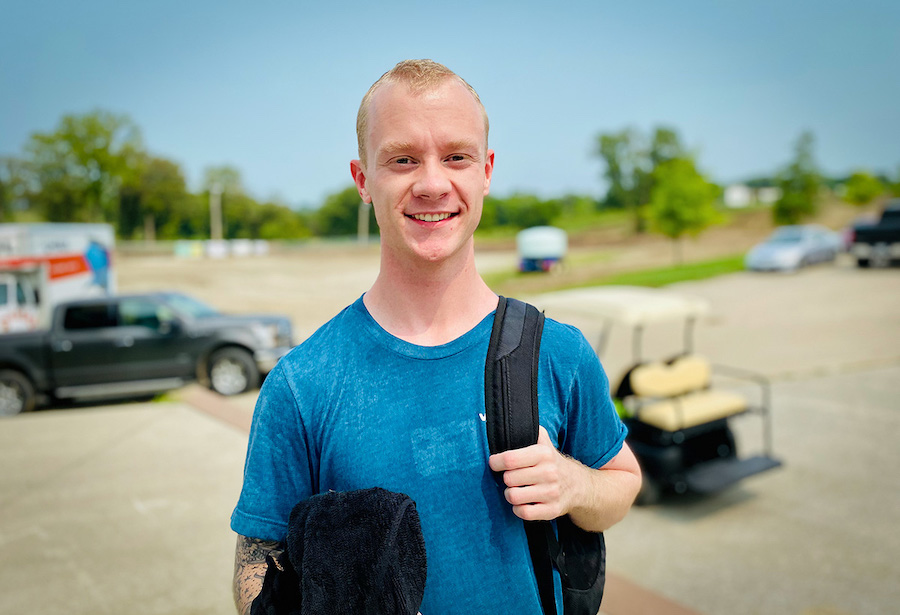 Elijah's confidence is now secure in Christ. The majority of his life was chasing after the acceptance of others, in the ability to make a lot of money or in the false power of feeling in control. Now, God has opened Elijah's eyes to see the deep hole he was in and the desire to get out of it and stay out of it. That ability and desire is all because of Christ. Even though he didn't understand that at 12, he understands that now and he gets to share that with other kids every Sunday morning. He gets to be that person that he so desperately wanted when he was their age. Someone who sees them and accepts them no matter what because of what Jesus did for him.