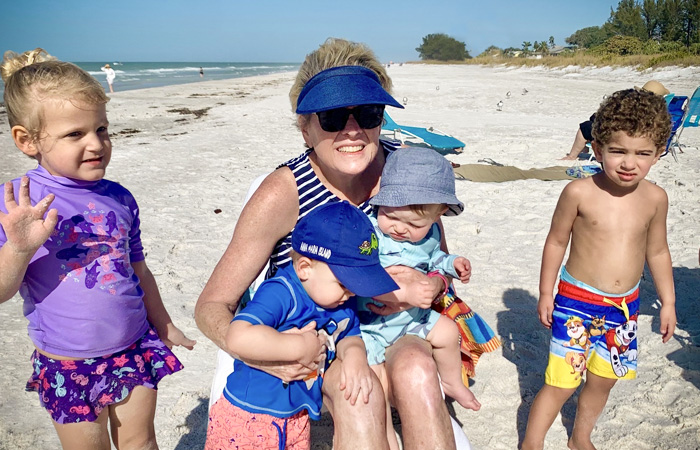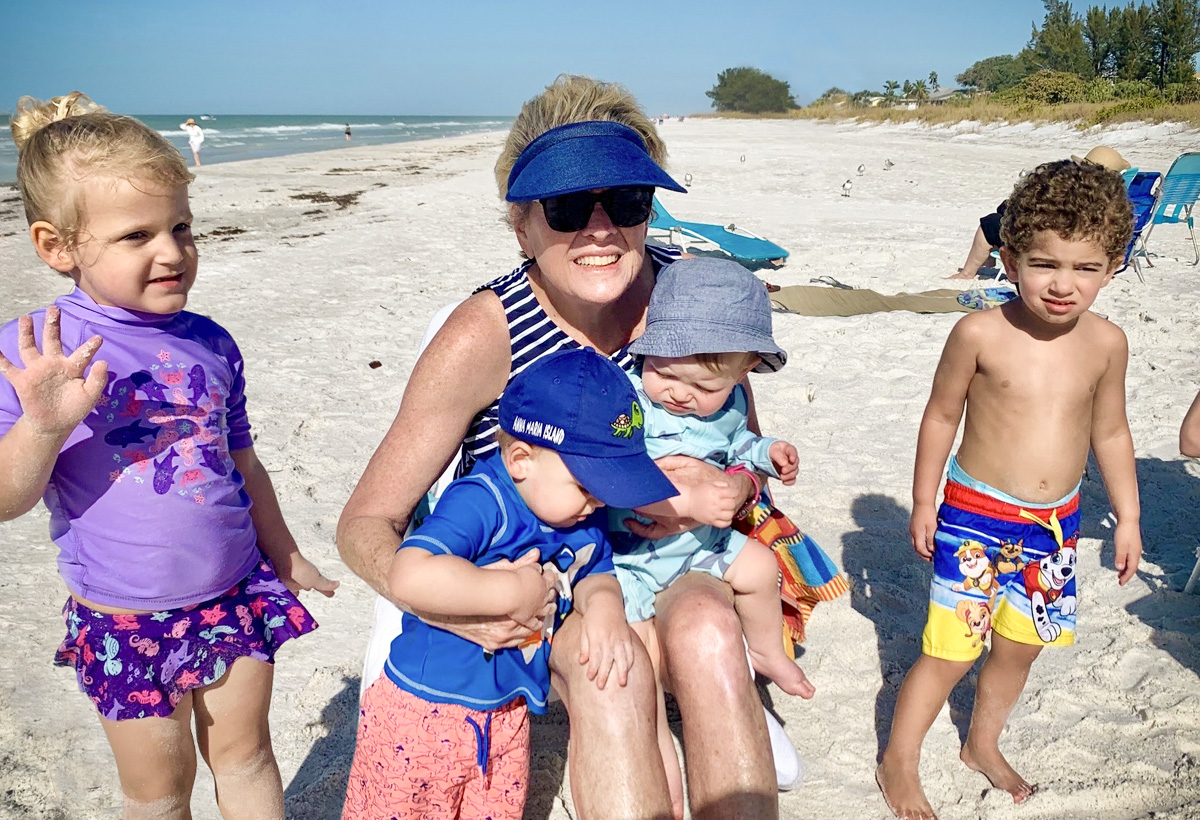 A year and a half after Denise Ive's husband passed away she found herself crying in her car in a dark and unfamiliar parking lot. At the suggestion of a friend, she was about to attend her first GriefShare meeting. She was surprised at her tears and didn't understand where they were coming from. She thought she had put all of that away and that her heart was healed. Come to find out, a big part of her heart was not alive and the other part was numb.
"I walked in there and I began to realize that I was not living nor feeling," Denise shared. "Things came up from parts of me that I didn't know where they were coming from. My husband Randy was gone and there was nothing anyone could do to change that. Nothing man made could do anything about it. The question for me now was 'what will I do about it?'"
Denise and Randy were married for 38 years when he got the diagnosis of ALS. Up until his diagnosis, their life was full of joy and adventure. Their two kids were grown and married with kids and retirement plans included traveling and lots of time with family and friends. Denise and Randy loved Jesus and experienced God's blessings over and over.
"Randy and I felt our job at that time was to make sure our grandchildren knew Jesus," Denise said with peace. "We wanted to help with that and teach them that."
The diagnosis was a shock. Randy noticed a weakness in his extremities but never considered it was from a terminal disease. Being a physical therapist, Denise knew what to expect from ALS. She saw patients and the downward spiral with their bodies as they began to lose strength and control and eventually lose the ability to talk and breath. Denise prayed in the doctor's office that day that Randy wouldn't lose his voice.
"Randy had a booming, radiant voice," Denise described with a smile. "He had a deep voice you would hear on the radio. He was goofy and loved to make people laugh and he loved to laugh. It was a joy for him in his life to embarrass our kids whether that was at football games or at school events. He would wear Hawaiian shirts in the dead of winter to make people laugh."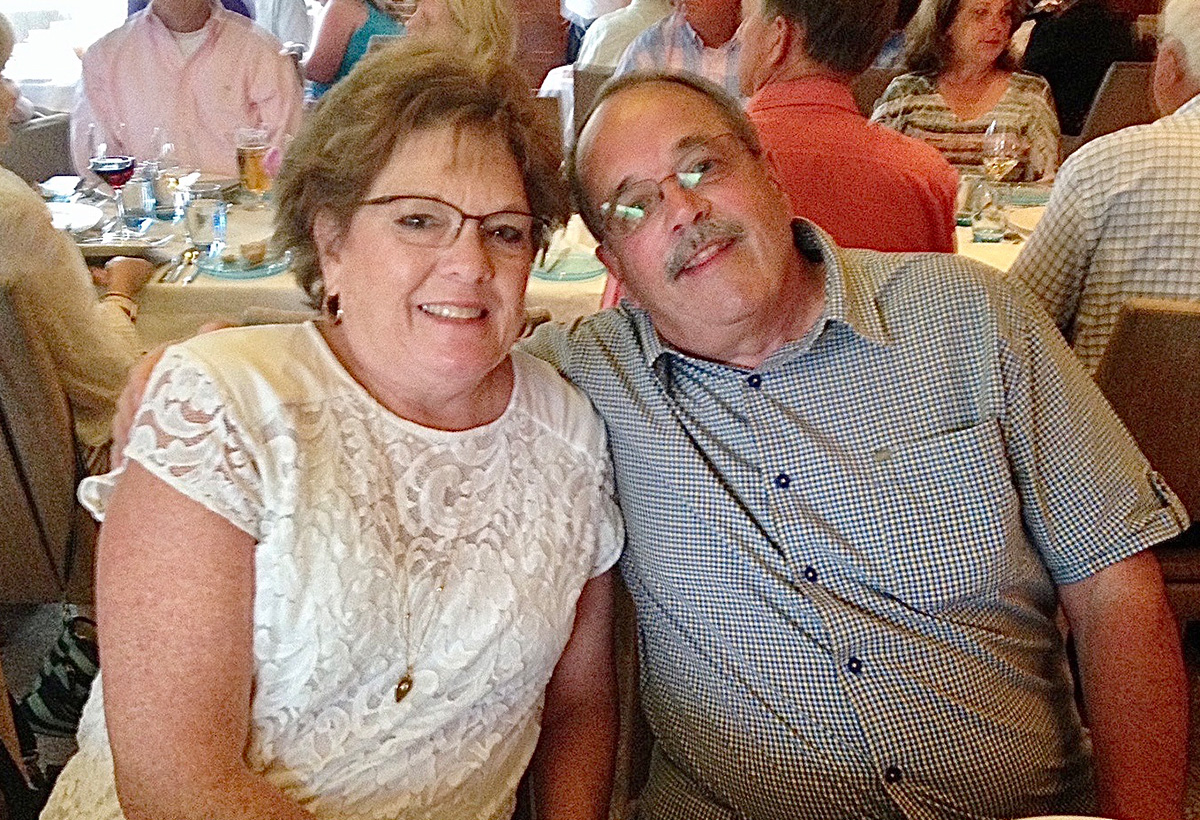 After the diagnosis, things started to change fast within their family. Their two kids picked up their lives and came back to Omaha to be with Denise and Randy as his life was coming to an end.
"That's a testament to his leadership and involvement as a witness for Christ," Denise quietly shared. "There was no doubt in the kid's minds to be back. One incredible thing was they each had a child during that time and Randy got to meet and be with each grandchild and with his children."
Throughout the next year, Denise asked God over and over why this was happening and where was God in this journey. Many times she would be on her knees praying and begging for Randy's life and saying 'Lord, you can heal him if that is Your plan.' A little over a year after the diagnosis, Randy was put in hospice. Randy was still using his wonderful, booming voice though. He encouraged others, raised funds for ALS, and was still very much a follower of Christ to those around him. He was able to talk all the way up until 48 hours of his passing into eternity.
"The whole time, we called people, talked to his friends and he could hear," Denise explained. "He spent Sunday watching football with our kids, in bed. The whole day. God let him speak. He said to me 'Denise, I'm dying, it's happening.' He told me he loved me and that he would miss me and those were his final words to me."
The grieving process has been an interesting walk for Denise. After Randy's passing, Denise determined that she had been grieving for four years starting the day they left the doctor's office with the diagnosis. It's difficult to describe grieving as the person who is still alive and left behind. All those feelings of missing them and figuring out what is going on. The days are filled with questions like 'where is God in all of this?'
"God answered everything Randy and I needed but it still feels like abandonment," Denise described as she looked down at her hands.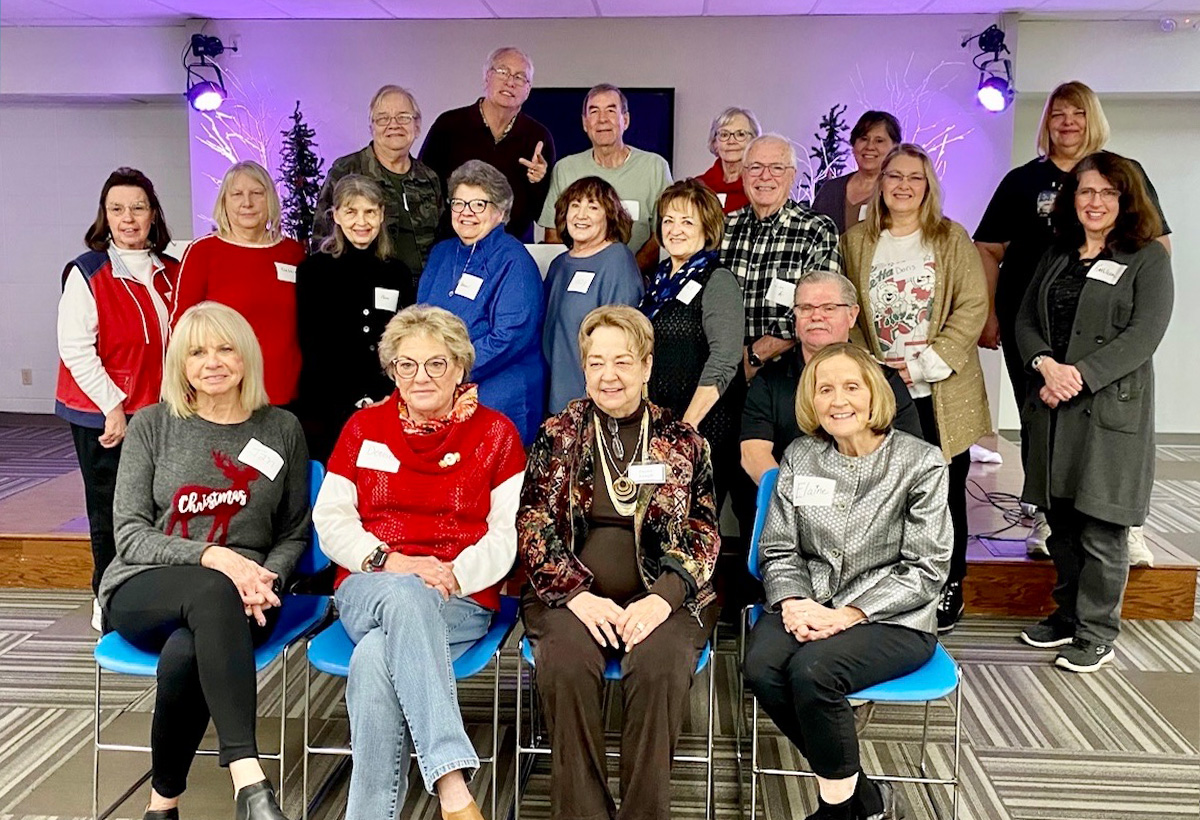 Attending Grief Share, Denise has experienced support and been given tools and perspectives and within a community that she never thought could exist. She never thought she needed either. Grief is discomfort, and through discomfort Denise has learned and has been given an opportunity now to grow, share, and unite with others and with the Lord. She has also learned that grief is a uniting mechanism for the church. Since grief is experienced by all at some point in life, people in the church do not have to grieve and suffer alone. Denise has a unique perspective to other's who might not have a church or have Jesus in suffering.
"When you look at the number of people coming to church and you begin to think 'where are they all going' and 'where will they end up after death,'" Denise said with conviction. "The grief people go through and without Jesus...the thought burdens me. Christ is the only hope Randy and I had. My heart pounds looking around at people and wondering if all of them are Christians? Are they all going to heaven? How many are dying and don't know Christ?"
Grief Share has united Denise to community and has pointed her back to Christ over and over to where she desires this for everyone. This community has also revealed to Denise that she is not in control.
"God was saying to me 'your whole life, even as a believer, you tried to be in control but you are not,'" Denise explained. "Everything was ripped out from underneath me. I prayed so heavily to God to not take Randy from me. God is my main stay and made me who I am and what I am. Randy was the earthly thing I leaned on with his strength and positive attitude. All that was taken, BUT GOD. You have to have God in your life or you have nothing."
Denise's grief ripped her to the core and she began to realize that anger and sadness was setting in. Grief Share helped identify this and to give it to God.
"My grief could and can still now, consume me," Denise quietly said. "But I learned there is hope with Jesus Christ but you have to know Him personally and the hope He provides. The hope is indescribable. I am still overcome with grief sometimes. I will never ever have another person like Randy in my life again. I have had to hand that over to God and say 'that's not my life anymore but, I don't miss that anymore.'"
The hardest part of grief for Denise has been the loneliness. She has determined there is no absolute resolution for it. She still has an expectation for companionship, but God fulfills that in other ways. Some days it's just waiting and that's been difficult too because Denise doesn't sit quietly and wait. She's learning and submitting this to the Lord.
"I just need to be quiet," Denise described, "and sometimes I want to put the grief on a shelf and not think about it. It will always be there. You don't get rid of it. You get along with it. Grief has a place in my life. I have learned from Grief Share that we need to talk about death more to help more with the grief. I want to talk to my grandkids about death. I don't want them to be afraid of death. That's where Grampy is and I want them to see him."
Grief is one of the hardest things to talk about and in the community. Grief Share offers a safe space and community to talk about it. If you know someone that has experienced loss or is grieving death of a loved one, Denise offers some tools and help.
"Considering people don't normally talk about the person that they lost, ask them to tell you something about them," Denise offered. "If anything, ask them to share a memory of that person. One of the coolest things was when a group of friends that Randy and I have known for over 30 years stepped in and asked me 'what can we do for you Denise?' They shared a book with me and Randy and we did a study together and did dinner together. Those people, friends in Christ, after 33 years still wanted to take the time out of their lives and to sit there with Randy in his wheelchair and watch him enter death. Now, they still pursue me and ask me questions. We sit and talk about heaven together and we sit and think about where Randy is and anything else. That was very helpful. It's very relaxing and self-assuring."
If you or if you know someone who is suffering under the burden of loss and grief, please take these words of wisdom as encouragement and truth.
"You are going to make it," shared Denise with a sparkle and with hope in her eyes. "I wish someone told me that. I didn't think I would make it through this."
Next, it would be easier with Jesus. For Denise, it was Jesus at the end of every day and the beginning of every day. Grief Share is all about that and giving the morning to joy. In the community of Grief Share, Denise learned that grief will always be there but it will be in the form you allow it. You do have that control and that is all the control you have over grief. You can let it be a part of your life as God wants it to be.
"One truth I will never forget that I learned in Grief Share was the acknowledgement and fact about Jesus wept," Denise explained. "This is so important because God loved Lazarus. Jesus loved Lazarus. We weep to experience all this love for that person. That showed me that grief makes it not so controllable. God made that emotion. You weep because you love and love is a good thing. It gives you things to contemplate and put the anger and the sorrow and the depression in terms you can manage."
Grief can feel consuming mainly because people don't know how to walk with it and to allow it to be present. Grief Share shows you how to walk with that grief and beside it. Grief doesn't have to stand in front of you and keep you frozen in life and in time. When you experience loss, you start to not remember anymore and it feels like you are barely existing. But then there is a day you begin to pass through the grief and to start to feel and the ebb and flow of it all. Grief Share does this with you.
"Grief Share is great inexpensive therapy too," Denise said with a huge grin. "It's the cheapest therapy you will have. I can laugh again and still be absolutely sad and it's like now these two things coexist. My community and help from Grief Share has shown that to me."
If you are ready to jump into Grief Share, Denise says to be ready to hurt, but, and that's a big BUT, be ready to understand that hurt can be dealt with through prayer and talking about it. The people in Grief Share are also emotional and sometimes are hanging by a thread too. It will be good company and some of your best friends. Good friends that you can count on and depend on.
Denise concluded with "my heart has started to feel again and beat again."
GriefShare is a 13 week seminar and support group led by caring individuals for those who have experienced the death of a spouse, family member, loved one, or friend. It is a safe place for you to process your journey with grief and gain a renewed sense of healing and hope. GriefShare consists of weekly teaching from trained professionals, group discussion, and personal reflection time led through a workbook and other resources provided to you. If you feel the weight of grief and loss, we hope you will join us. Citylight's first GriefShare group is meeting now! You may join at any time and repeat the group as needed after registering. To learn more and register visit our Care Groups page at citylightomaha.org/caregroups. If you have any questions, you can connect with Ben, Director of Care at Citylight Midtown, at ben@citylightomaha.org.