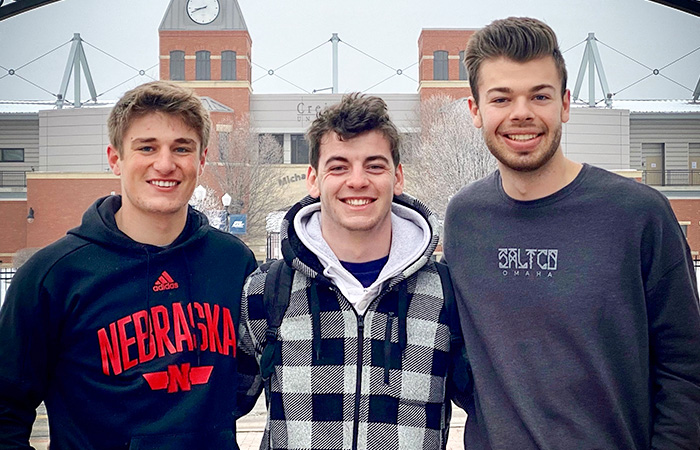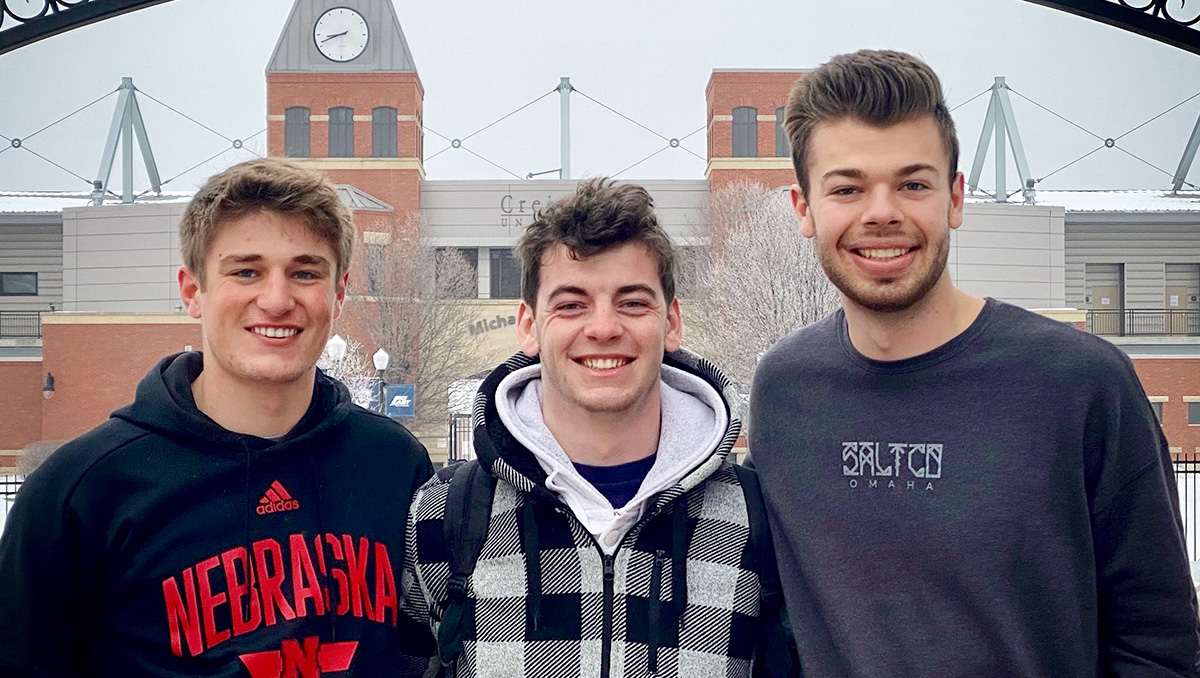 After arriving at Creighton University a few years ago, Tommy found himself on a campus and in a fraternity he loved. He got involved as much as he could. He also wanted to find a church which he did with Citylight Omaha. The college group at Citylight offered community and biblical truth for Tommy.
His junior year Tommy got a car and knew there were no more excuses. He felt he had been doing things 'half-way.'
"Creighton just seemed like a relatively dead place when I was there," Tommy said. "Everyone running the rat race…not a very eternal perspective. I felt like I had my faith on the back burner."
God put on his heart a burden to seek after his classmates and getting involved with Citylight's college ministry was a good step in that direction.
A freshman, Coleman, had just joined Tommy's fraternity. Coleman was a Christian and was searching for other believers and found out through the grapevine that Tommy was really involved in church and had a strong faith community.
"Tommy was this big upperclassman that I looked up to," Coleman said. "I knew he was a believer and I wanted to get involved and find other believers. So, we grabbed dinner and that night was Tommy's City Group. So, he invited me to go and I ended up going."
This City Group was ripe with opportunity and Tommy knew this and invited Coleman to get involved. Being led by the Holy Spirit, Tommy pursued Coleman to become a leader.
"I pursued him hard when it came to leadership," Tommy shared with a grin. "I mentioned it once, twice or more about it and God put it on Coleman's heart to see the mission that I saw with the opportunity in Creighton and God's done a lot with that."
After realizing and now embracing this mission along with Tommy, Coleman questioned if there were even enough guys to start a men's City Group at Creighton. Were there even enough leaders?
"It was just me," Coleman revealed. "I was thinking about this and that's when Carter and Cooper jumped out in my mind."
Carter and Cooper are students at Creighton as well as Christian men who also were looking for community.
"I just had a fire and I needed somewhere to put it," confessed Carter. "God was calling me to just do something with community. One of the main things lacking is that people don't want to talk about vulnerable things with other people or on campus."

Carter continued "I think it's been huge to have an outlet for that for myself but also inviting people into this community and to say to them 'hey we are here to love you and to listen to you and we want the better for you'."
The Creighton Men's City Group has also changed Cooper's life.
Cooper stated, "Long story short, I moved into campus a week and a half late and so I missed orientation, and all of those opportunities to meet other people."

"Through this City Group, I met people not only who say the right things about Christianity but actually live out The Gospel. It's absolutely changed my life."
Being in this community has refocused Cooper's eyes on what really matters and for him, that's living out the Gospel. Not just saying all the right things, but actually living them out.
Coleman added, "I love Creighton and the people. They are special people. I love walking down the mall and saying 'hi' and the intentional conversations that take place. Seeing the diversity and knowing each of them has a story."

"There are so many people that walk with joy here," Cooper added. "But the next day they tell me in tears this thing or person I have put my hope in has failed me. Now I am left empty and in need."

"That is the number one thing Jesus does for us," exclaimed Cooper. "He gives us a foundation for us to put our hope in. More than anything else, I want to see the Creighton campus to have Jesus in the center of it. To have people with hope walking around. People with joy walking around. And conversations about Jesus are not uncommon."
Looking back the past year or so Tommy concluded with this,
"To see the Creighton Men's City Group grow and now potentially split because it's getting large…I can't imagine where the City Group will be in 20 years."

"I hope I come back and there's an entire Creighton alumni community of people that I can reach out to with so many classes as opposed to a handful of people in each grade…a strong community."
To learn more about City Groups at Creighton and the college group at Citylight, visit citylightomaha.org/saltco.