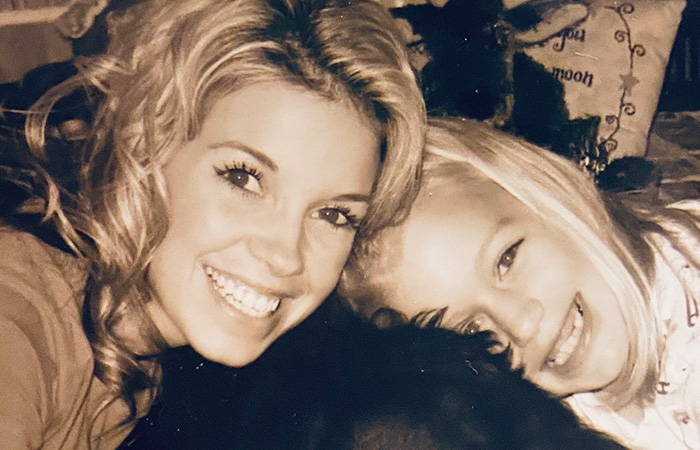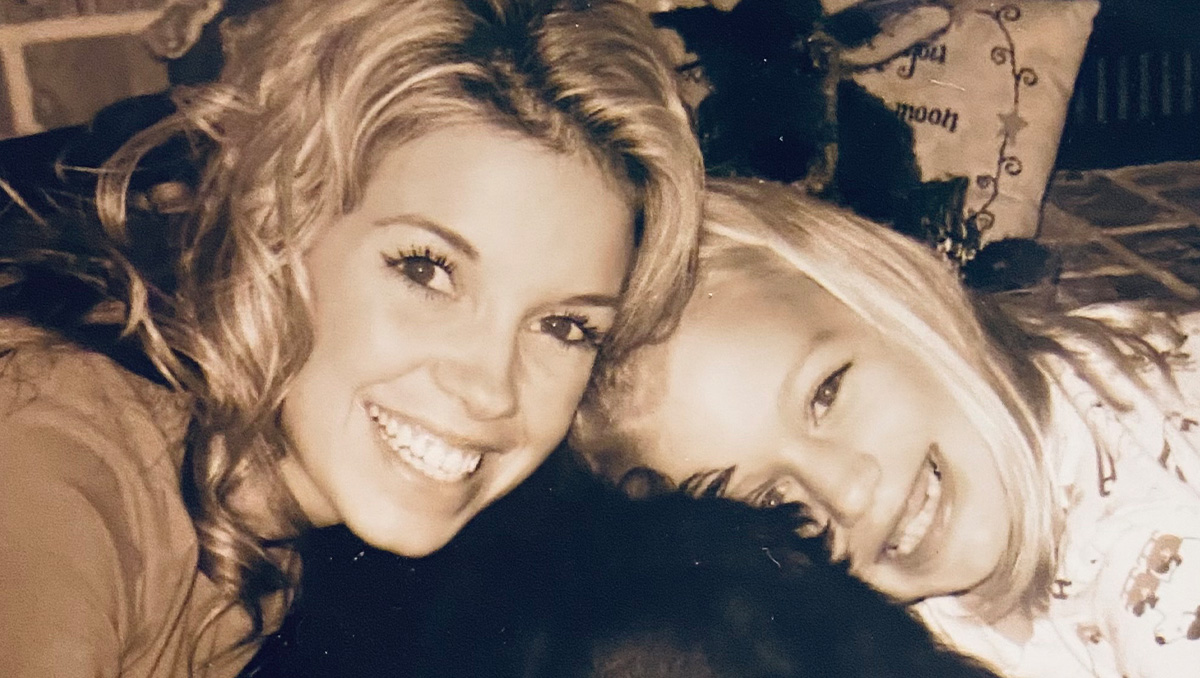 It was an early summer evening when Chasity parked in front of the small town clinic. It was quiet. Her car was hidden by the dusk. She looked around before stepping out of the car. She purposely went just before they closed. She didn't want anyone to see her. The shame was too great.
The clinic waiting room was empty when she stepped inside and the only remaining staff was a nurse. After checking in, the older woman led Chasity back to a room and after taking a pregnancy test, she confirmed what Chasity already knew, she was pregnant.
"She hugged me, and with a warm smile, told me there was hope," Chasity replied. "This sweet, kind lady didn't ask what I was going to do, but told me there were resources and help. She gave me a poem on motherhood along with a little pair of pastel knitted booties before I left. I still have those booties."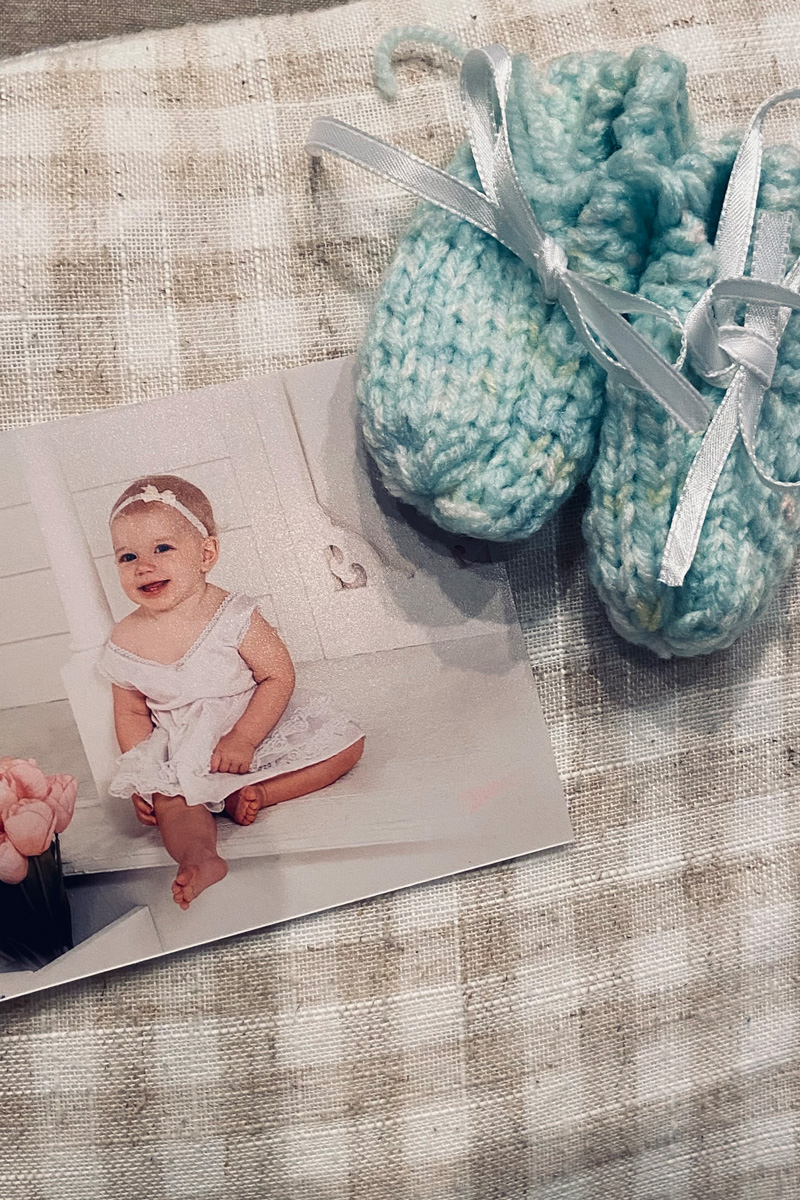 Chasity walked out of the clinic that night into a completely different world. A world dramatically changed from a freshman college student dating her high school boyfriend with a list of dreams and a life ahead of her, to an unwed teen mom with dreams slipping through her fingers and a life that now felt trapped.
Chasity knew in her heart that abortion was not an option. She knew that she would have the baby. But what about after that?
"I recognized I had always been really maternal," shared Chasity. "I always loved babies. I was our small town's babysitter. I watched all the teachers' kids. And when my dad left when I was 14, I helped by looking after my four little siblings while my mom worked two jobs and attended college."
The Lord had prepared Chasity with a maternal heart to be a mom, however, Chasity was doubtful that it meant at the age of 18 and on her own.
After the confirmation at the clinic, Chasity drove home to her apartment and the first person she told was her roommate. They'd been friends for years.
Chasity shared, "We went and got several tests just to be sure."
While splitting a Pizza Hut pizza they looked at the pregnancy tests each showing positive. They sat on the couch and cried together. The next person Chasity told was the baby's father.
"He was in shock," Chasity said. "He was scared of what it would do to his college career. He told me he wasn't ready to be a dad."
Chasity felt hopeless and knew at that moment that it seemed impossible to keep the baby on her own. She didn't want to raise a baby from a split home. She knew the pain of that and she wanted the baby to have two married and committed parents.
"I felt so overwhelmed," Chasity expressed. "Like whatever decision I made, someone would have to suffer greatly. I felt unwanted and lied to by a man that was supposed to love me. He promised me we were going to get married and suddenly I was alone."
Chasity drove home devastated, mulling over all the decisions in her mind.
Looking back, Chasity shared: "I'm sure he was scared. He just didn't know how to handle it, neither of us did. On top of that, I was sick at the thought of what people would say about me: pregnant as a teenager."
Still not sharing the news with anyone, Chasity sought wisdom from an attorney, who was a kind older gentleman from her small hometown. He didn't charge much and they worked out a deal where she could make monthly payments. She decided to consider adoption and he shared with Chasity that the baby's paternal family would have first rights to the baby through adoption.
"He asked me if I would give up my rights to the grandparents," Chasity stated. "I did not expect that. My heart was going to go through the grief process and try to be strong and do what was best for the baby by choosing to give the baby two parents and a new life I never had."

"But, I never thought I would live five minutes from my baby, and I knew in my heart there was no way I could. It was all too much. I felt like I needed to tell my mom. So I drove home, almost six months pregnant at this point, walked up those old wooden stairs and looked at her as she sat studying for school."
Chasity said to her, "Mom, I have something to tell you."
"My mom told me she already knew and was waiting for me to tell her," Chasity shared with a smile. "She cried. I cried. And then she hugged me and said God doesn't make mistakes. This baby is not a mistake. She told me that I would be an awesome mom if I chose to raise the baby."
A few months swept by and baby girl Avery was born and immediately Chasity was committed to being a mom to this sweet girl.
Chasity shared: "My life took a 180. I was suddenly a full-time mom, working two jobs and trying to take night class while Avery's Grandmas helped carry the load. I was holding on to some of those dreams, as distant as they felt."

"I battled lies of being unwanted." said Chasity. "I was trying my hardest do the right thing after such a drastic life change. I felt isolated and judged, like I was wearing my sin on the front of my body. All I needed was a big 'A' on my chest."

There was a lot of loneliness too. "My friends were young, college girls doing young, college life. I was making baby bottles in a tiny one bedroom apartment trying to find a place to belong and a full-time job with benefits to take care of my new baby."
When isolation seemed to be a normal way of life, Chasity met a sweet woman, Jackie, at her part time work.
"She always wanted to see the latest pictures of Avery," Chasity declared. "She wanted to hear all about being a mommy at my age, wanted to know how I was doing, and would take me out to lunch when she was in town. She reminded me what God's best was for me and prayed against the lies of Satan and for God's healing and restoration."

"She was my angel," Chasity whispered. "To this day she still texts me daily bible verses and reminds me that she is on her knees praying for my family. I believe God put angels around me. Jackie, my mom, my Gram, a sweet mentor mama named Bets, and a woman who is still to this day called Gigi in our lives. These people helped with daily school pick ups, dropped off groceries, invited us to church and gave us a sense of belonging. They say it takes a village; they were my village. God's family is huge, and everywhere!"
Thinking back to those days of being a single, young mom, Chasity shared that those are the opportunities, the seasons in life where the church can step in and show God's love.
Chasity describes it as this: "If our prayer is that girls choose life, we, the body of Christ, can step in and follow up with these girls by showing up for them, becoming a part of their village--especially after the baby arrives!"

"We should not just check things off the practical list and think 'well, I did my good thing,' but instead be present and serve these courageous girls!"

Chasity describes ways to help as: "offering to love and care for her baby so she can take that night class, buy her a tank of gas, check in on her and encourage her, telling her of God's amazing love for her and His redemptive power! Remind her of her dreams, speak life and pray over her, stepping up and filling in the gaps can make the love of God known to single moms in such a powerful way!"
Places like Assure Pregnancy Center does this for girls too.
When Avery was eight, Chasity's pastor and his wife, who helped her start a teen mom ministry, introduced her to their son, Kevin, who was a pastor in California. After dating long distance for a year, he asked Chasity to be his wife and Avery to be his daughter and moved to Nebraska.
Fast forward eleven years with four precious boys added to the mix, Kevin is a father and husband who is playful, committed to a life following Christ, present at every event, and offers endless amounts of love and grace.
"Only God can write that story. I'd never known men like my father-in-law or my husband. I didn't have the hope or courage to wait and pray for a man like Kevin. But my village did! They prayed Kevin into my life!" Chasity exclaimed.

Chasity concludes with this encouragement to single moms: "I would say 'DREAM!' And I would tell every single mom that your baby needs you to have dreams! They may look different. But God writes stories more beautiful than we can dream!"

"It is a privilege to be a mom...unwed teenager, married or single. You are not alone! Cling to Jesus! Saturate your heart and mind in His truth by being a student of the Gospel! That's more important than a college degree or hanging out with your 20-year-old friends. That will sustain you and your baby for life. Cry and pray over your baby. It's okay to grieve over the loss, over those plans you had, but don't allow it to define you. Pick yourself up, dust yourself off and let Jesus dream for you! And find a woman or several, that ooze with the joy of Jesus and ask them to walk this journey with you."
In 2019, Kevin walked Avery down the aisle at her wedding to a precious, Godly man. This year, Avery and her husband are expecting their first baby. The entire family is excited for this grandbaby, especially Avery's four little brothers who are anticipating becoming young uncles.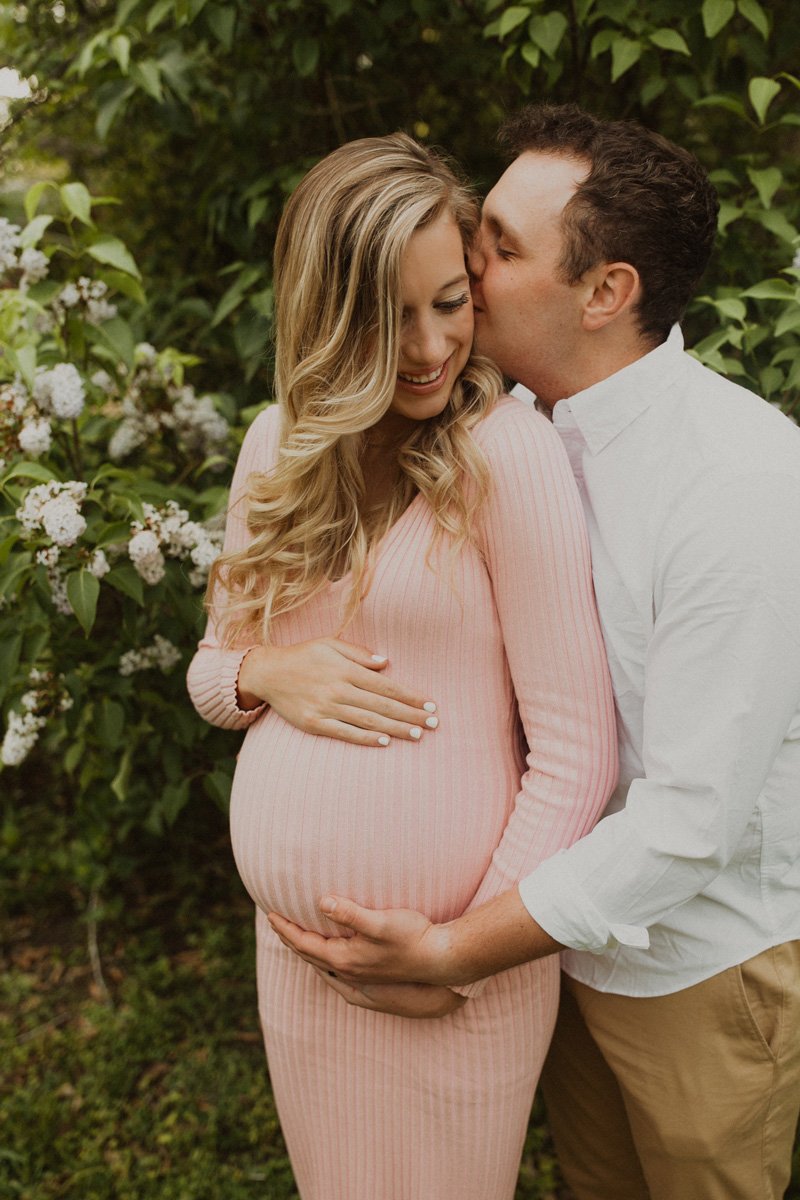 Avery's baby will begin a new legacy for Chasity's family by breaking three generations of unwed, teen pregnancy. Avery's pregnancy has no secrets, there were no hidden appointments at a dark clinic, and has included no shame nor regret. An example of God's redeeming love. This is who we all are to Him. Perfectly planned, absolutely wanted, and born into the brightest light. God is faithful.
This story is part three out of a three-part series to draw attention to Assure Women's Center. One way to save lives and build families is to support organizations that help women make the best choices for themselves and their babies. From now until May 9, please consider donating to Assure's boutique for women who attend classes put on by the center that helps equip them for their parenting journey. Download the Assure Women's Center Donation Drive Needs List.