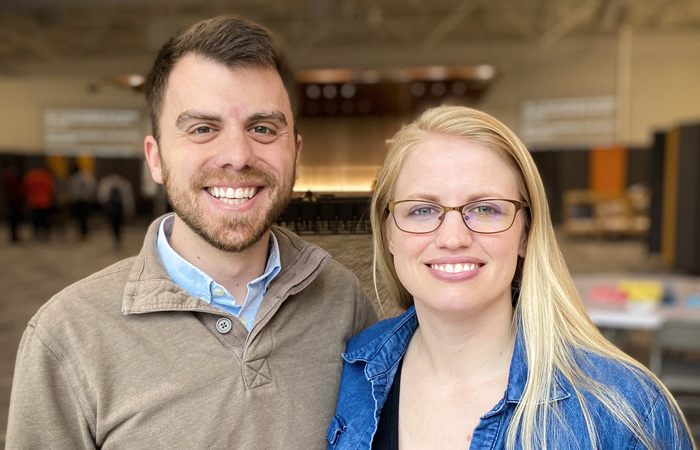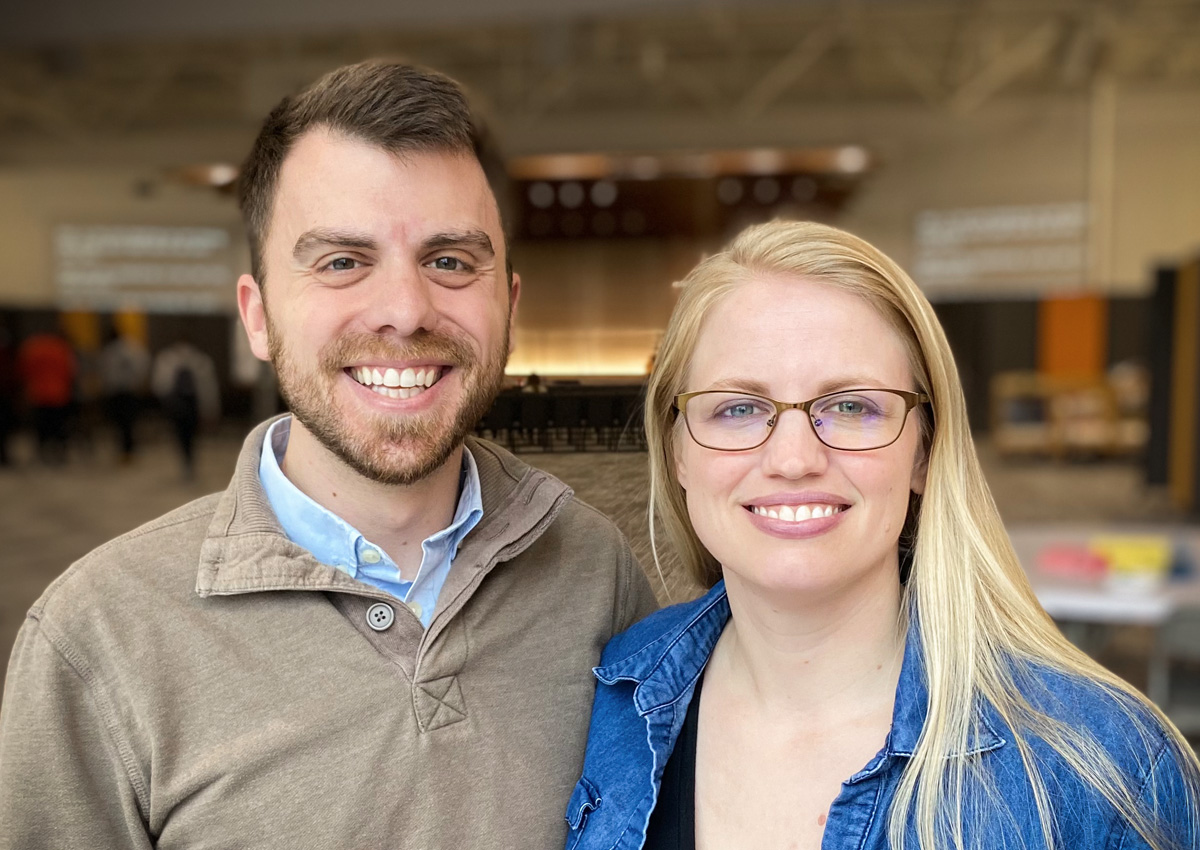 Ever since she could remember, Tanya wanted to adopt in addition to having her own children. In her family, adoption was part of life with several members in her family being adopted.
"I was open to many possibilities," shared Tanya. "Foster care, international adoption…I wanted to care for the vulnerable ever since I could remember."
When her husband John came into the picture, having a family was as important as getting married and living the rest of their lives together. Even though adoption was a new thought for John, he quickly was on board with the plan.
A few years into marriage, it seemed like the perfect time to start a family. After a year trying, Tanya made a doctor's appointment to get checked and to see if there was anything else they could do to conceive. Everything came back fine with Tanya and their conversation turned to adoption while they tried to conceive. More time passed, and after a different genetic test, it was revealed the probability of conceiving was 0%, plus the genetic mutation would be passed onto the child if conceived.
"It was tough," shared Tanya. "It was nice to know 'why' instead of not knowing, however, it didn't lessen the pain of it."
Eight months later, John and Tanya applied for an adoption program but didn't get in. Another six months passed, and they applied again. This time they received acceptance and excitement poured into their day!
The program John and Tanya were accepted into was through Lutheran Family Services (LFS). The LFS program counsels the birth mom for the best solution for the birth mom and then the child. The program's goal is to offer a diverse pool of families so that the birth mom can look and to see what is best for her and her child.
"When we didn't get in the first time," said Tanya "we knew why. The second time being accepted, we felt confident and that we were moving forward."
After acceptance, a new journey began for both of them.
"We learned so much about adoption and ourselves," John shared. "The training and the home studies to just have our profile ready. Understanding that our family will always look different, especially considering that we wanted an open adoption."
Their journey also included new companions called grief and loss. Their grief was knowing that their adoptive child will not get to grow up with their biological parents. Their feeling of loss because of the fact that adoption itself is based on loss for everyone.
"The loss of parenting for the birth parents," John shared. "For the child it's a loss of biological parents and it's a loss of biological kids on adoptive parents."
One Friday afternoon shortly after finding out they were being considered by a mom, a call came in from LFS to Tanya.
"The birth mom had been going back and forth either parenting or adoption," Tanya said.

"The support she thought she would have it didn't end up being the case. So, after a couple of weeks being with the baby, she realized it wasn't working."
Two-week-old baby boy Keda was ready to be picked up by Tanya and John.
"The birth mom did the most loving thing," Tanya quietly shared. "She made an adoption plan. Every step of the way she was making decisions for Keda. They were selfless and she only wanted to give Keda the best life."
It's a beautiful thing especially when you consider the amount of love for this boy. Here Keda has birth parents who love him and adoptive parents who love him. Kids can't have enough parents who love them.
"I want Keda to know that," Tanya spoke with joy. "I want him to have a relationship with birth mom. To have an understanding that he is our family but also a part of his biological family."
Having Keda in their life has brought such joy. Keda is a joy. He brings joy to everyone around him including strangers. Days are still messy and complicated but not a day goes by that John and Tanya aren't thankful Keda is a part of their family.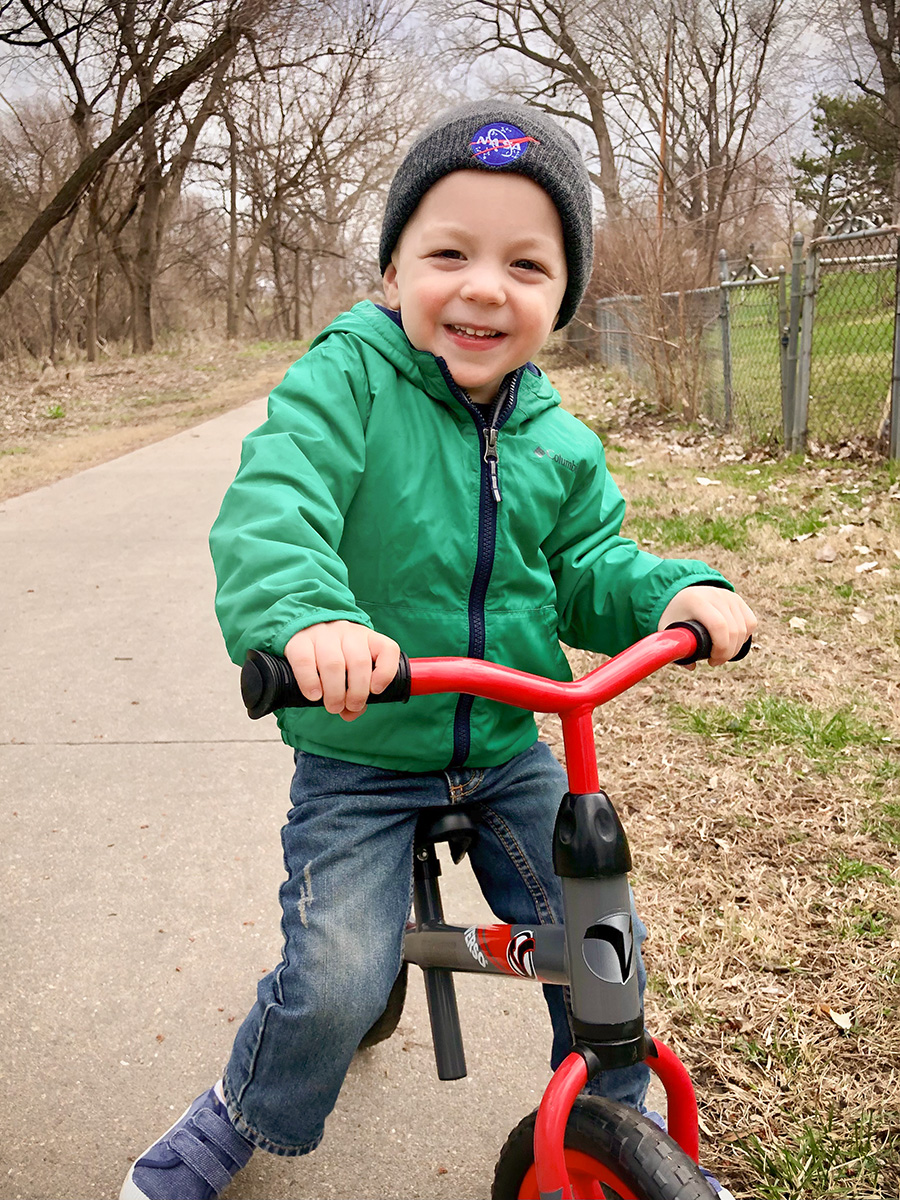 "When I think about Keda and the decision his birth mom made," John declared, "had it gone a different way, like if Keda wouldn't be here, it would have just been a total different story."

John continued, "Not from the perspective that we wouldn't be parents, but it's the experiences of seeing your kid learn and grow, and everything you see happening with your kid. That could have not been the case for Keda. I am so grateful for so many things."
Going through the adoption program and chosen as parents from a biological birth mom to raise her son has offered a unique perspective to John and Tanya to being adopted into God's family.
"At one time we were not a child of God and then we were," John exclaimed. "At a time Keda was not our son and literally overnight he was our son."

"There was no anticipation. We picked him up and INSTANTLY loved him, cared for him, and are doing all we can for him. It didn't matter…he was and is our child! This has helped me to understand who I am in Christ."
In Nebraska there is an option for an open adoption where the birth parents can be involved with the children alongside with the adoptive parents. It is better for the child and the hope is to do what is best for the child sacrificially and lovingly. There can be different levels depending on the birth parents. John and Tanya remain faithful and patient to what the biological parents want. Tanya shares this about Keda's mom:
"I would want her to know that her life is valuable, and her child's life is valuable. We love her and she will always be a part of Keda's life and in our family too."
John and Tanya don't know if they will be picked again, and waiting can be difficult, but they remain hopeful. Having Keda a part of their family makes it worth it. There is no guarantee but they both have decided at the five-year mark, they will take time to evaluate.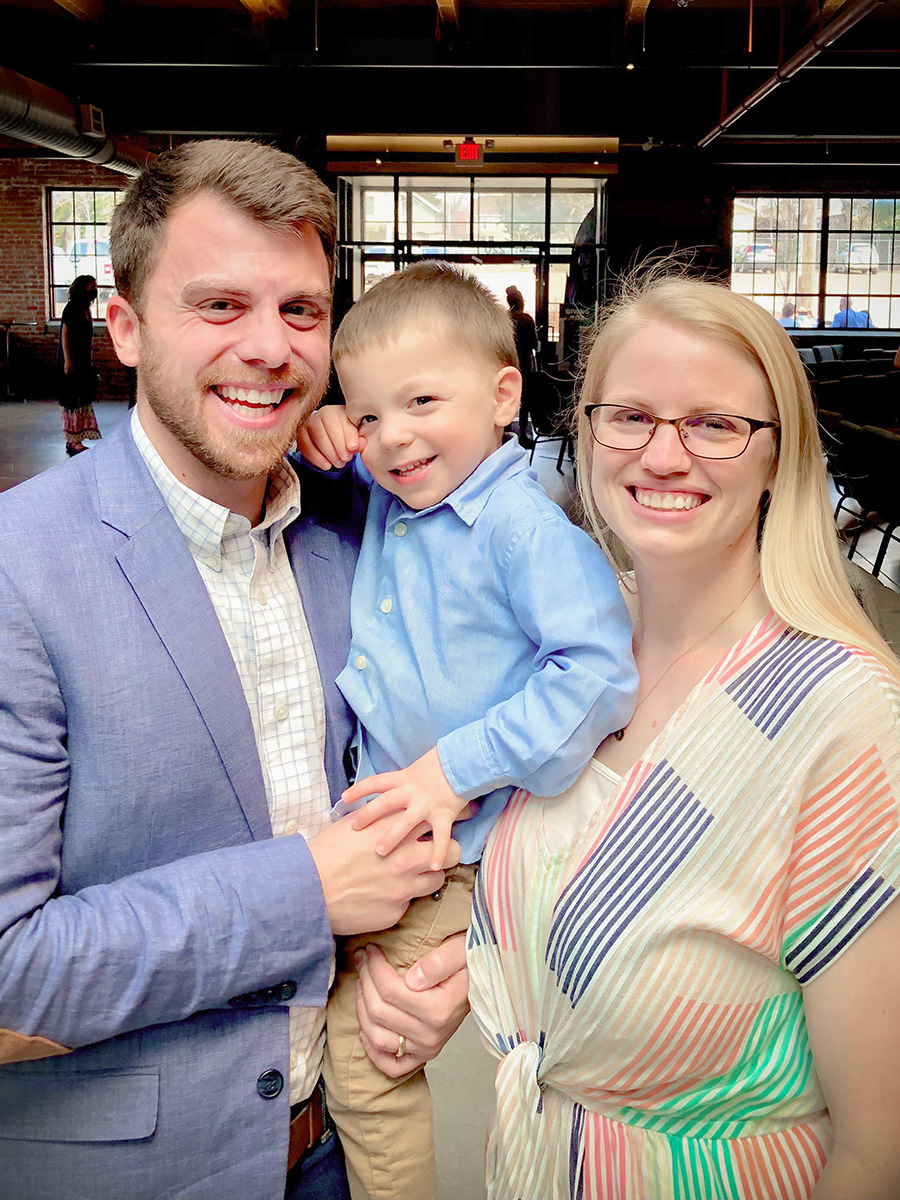 Tanya concludes with, "I think any pain or heartache has been worth it because Keda is worth it."
This story is part two out of a three-part series to draw attention to Assure Women's Center. One way to save lives and build families is to support organizations that help women make the best choices for themselves and their babies. From now until May 9, please consider donating to Assure's boutique for women who attend classes put on by the center that helps equip them for their parenting journey. Download the Assure Women's Center Donation Drive Needs List.