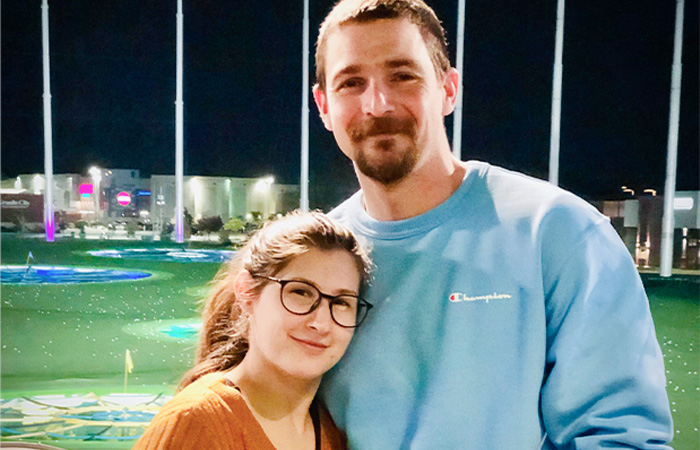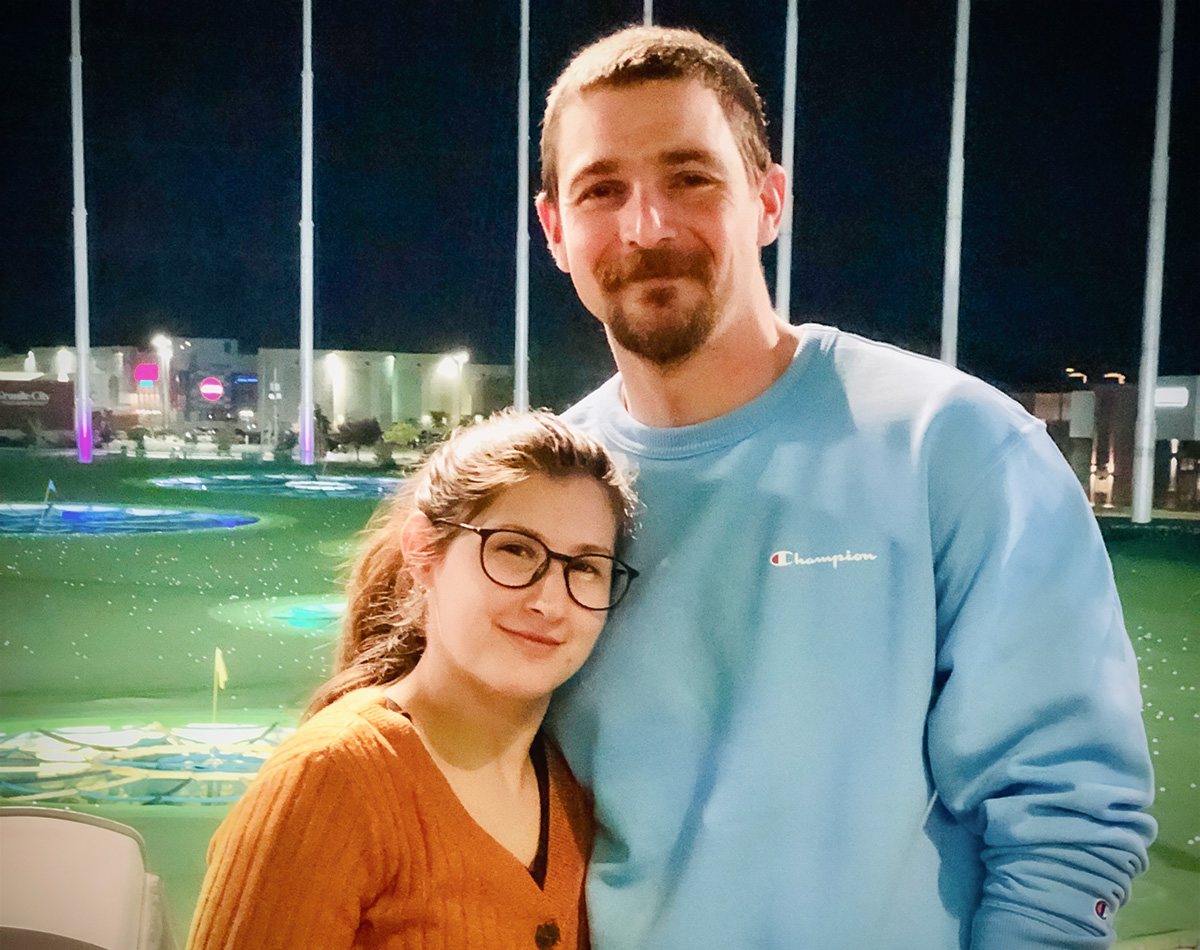 It was a series of events that led Kara Good to question what she was doing with her life. She was completely unsatisfied with it and knew that there had to be more. Throughout her childhood she had family who went to church and her parents led a faith-based home. Kara thought back to those times and wanted that lifestyle now. She wanted more. She knew she was at her best when she was having a relationship with Christ.
"In middle school I wanted to go to this Bible study my brother was going to because he loved it," Kara answered when asked when she accepted Jesus. "It was a woman named Becca who was a part of K Life (a youth outreach ministry). She was someone I looked up to as a Christian role model. She had so much wisdom and was a great leader. She really cared about each person. She prayed over me and taught me Bible verses. I didn't have church back then. That was my church. I didn't have Christian friends outside of K Life. I was a Christian, but I lived two lives. I was still selfish and self-centered and living for myself. In high school K Life wasn't meeting anymore and I didn't have church nor any Christian friends, so I went downhill fast from there."
Now, several years later, Kara wanted to go back to church because she didn't want to fall back anymore to the old patterns in her life. Those old patterns were starting to 'catch up' to Kara and she recognized that she was not only hurting herself, but those around her that mattered a great deal: her daughter and her now husband, Dave.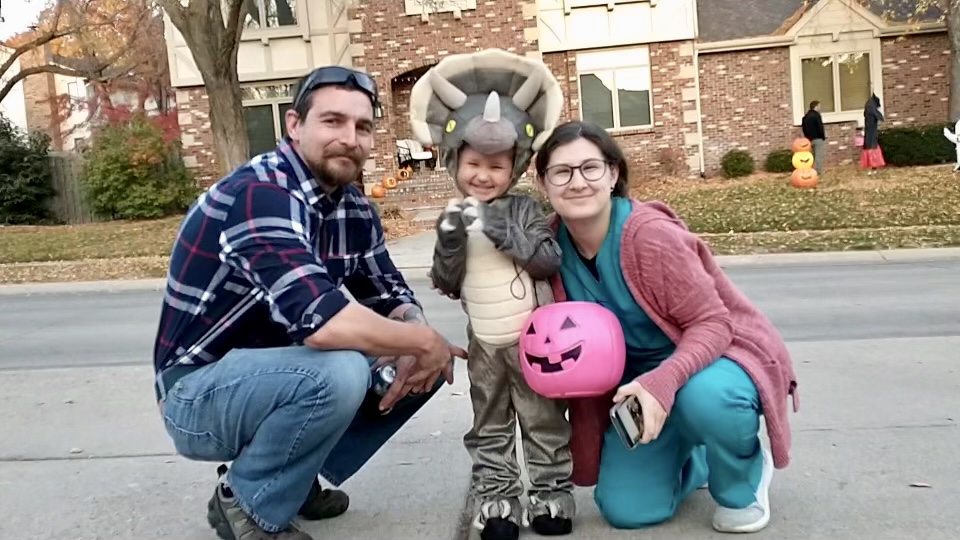 Kara thought of Citylight being a church that was recommended by a friend. She invited her friend Maddie to come with her. Maddie was also interested in going to church. That first Sunday she attended Citylight she found herself wanting more. Kara wanted to know about God and about who she was. The more she would read about His love for her and what His Son, Jesus Christ did for her, the more she understood her desperate need to be in relationship with God and to worship Him and live for Him.
"I was glad to be back and for a while, I couldn't get through a song without crying," Kara explained. "Just how much He loves us. How powerful that truth was on me and the impact it had on me was so big."
Kara was glad to feel conviction and to learn what's in the Bible. She wanted to develop her relationship with God and found herself researching answers to questions that friends were asking, watching sermons whenever she could and signing up for Bible studies.
After about a month at Citylight, Kara joined a City Group. There Kara found a community of people who "talked about Jesus so openly" and offered support and encouragement with questions and struggles in life.
"The community was good and not critical," Kara described. "We would share and then pray for one another. Everyone was so open and honest. The Holy Spirit was changing my desires, and my desire was to have a relationship with God. I was really for Him and excited about it. Whenever I could, I would talk about God."
Summer baptism was announced last summer, and it got Kara thinking. Her heart was burdened to do it and she was ready. Kara shared that "With baptism it was like it was my choice, something special between God and me. I knew it was a sign of obedience. I was excited and I invited my brother David to baptize me. He really wanted to make sure I was doing it for the right reasons, and I told him everything. Part of my brother's testimony was when he apologized to me for how he treated me when we were little. It gave me more respect and I have forgiven him. Having him baptize me was great."
The next eight months for Kara have been new lessons, challenges and learning a whole new way of life. For instance, Kara has found quickly that when she is not in God's Word and continuing to learn about who she is in Christ, she feels distracted and discouraged. The old habits and ways of life don't work anymore.
"I'm trying to find what the distractions are," Kara described, "and if I have down time instead of being on my phone or social media, I'm listening to past sermons to keep me in my Bible and continue learning. I'm getting back into the prayer life I had by figuring out what I am struggling with. Right now, I am going through the book of Galatians with Citylight's sermon series from a while back. It's all about freedom. One of the questions in there is what am I being enslaved to? I'm also reading the book Boundaries. It's all about walking in the Spirit which makes me want to go to the Bible and learn more about the Holy Spirit."
Kara has figured out in her journey with Christ that not everybody's journey is the same. Some people take different roads that might require more time and consideration. That has presented a new set of challenges for her, but she understands that it's another opportunity to trust God. Kara revealed that,
"God knows what He is doing. How I live my life, my family and friends could see it. I just need to focus on my walk with the Lord and not someone else's."
Last year also felt like a high for Kara when everything in life with the Lord was new and exciting. Life's demands and challenges have slowly poured in and it's felt like some of the excitement has been taken away leaving some uncertainty.
"Sometimes I feel like where I was spiritually a year ago, those first six months, has sort of dwindled. I want it back. I think I've gotten distracted, and my mood has a stalemate. I haven't been reading my Bible as much and I don't have that passion and it irritates me. I want to pray and it's hard to. But, unlike before, my life without God, I'm trying to be more loving towards myself and instead, I think of it instead as I've come a long way. I'm still in the process of forgiveness and there is spiritual warfare and I'm reminded of it. It helps being surrounded by Godly people in my life. Having God put those people in my life has been awesome and all the discipleship classes and studies that Citylight offers has helped put my focus on God and not my past."
Kara encourages others in the valley to not give up. With God it gets better and that giving up is defeat. She has seen where giving up invites guilt and shame. Now she knows with God it's an opportunity to grow and there is always hope.
"Sometimes it could be a way that God is growing me or preparing me for something," Kara confesses. "I now know to try to look on the bright side and know that God does have a purpose for me. It is okay to make mistakes, and everyone makes mistakes. Yours is no worse and God is not going to give up on you. Some of the times when everything feels hard to do, and you can't read your Bible and don't know how to pray, try to listen to worship music. When I was growing rapidly in my faith, I couldn't listen to anything else and I could tell a difference. It's effect on my mind and heart. My outlook on situations that I was going through all had hope. My favorite song is 'You are More' by 10th Avenue North and in the song it says, 'you are more than the choices that you've made, you are more than the sum of your past mistakes, you are more than the problems you create, you've been remade.' You are more than your past mistakes."
We can have hope like Kara because we can be certain that we are more than our past mistakes because of Jesus Christ. Kara concluded saying,
"We will all have times where we are on top of the world and times where we are in the valley. It's where you turn in those valleys. I turned to God's Word and to other Christians that pulled me out of it. I am hopeful and excited to see how God continues to pursue my husband and our relationship. I am excited to see my children's relationship with God."
Kara is no longer questioning what she will do with her life. No longer is she unsatisfied and thinking there must be more. Today, Kara has hope and forgiveness because of the best news and promise of Jesus Christ. She has been remade.