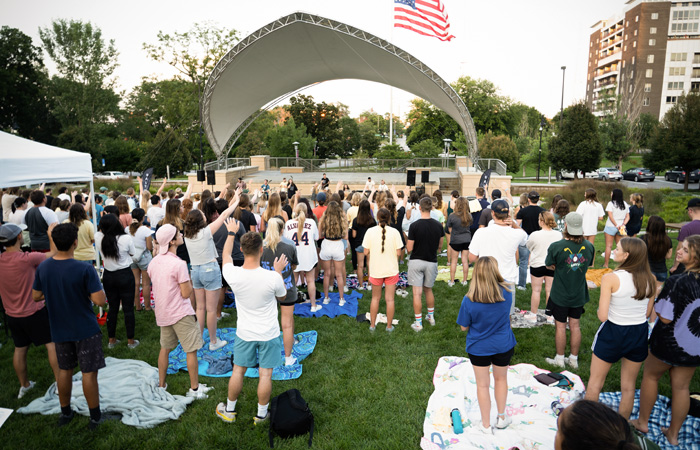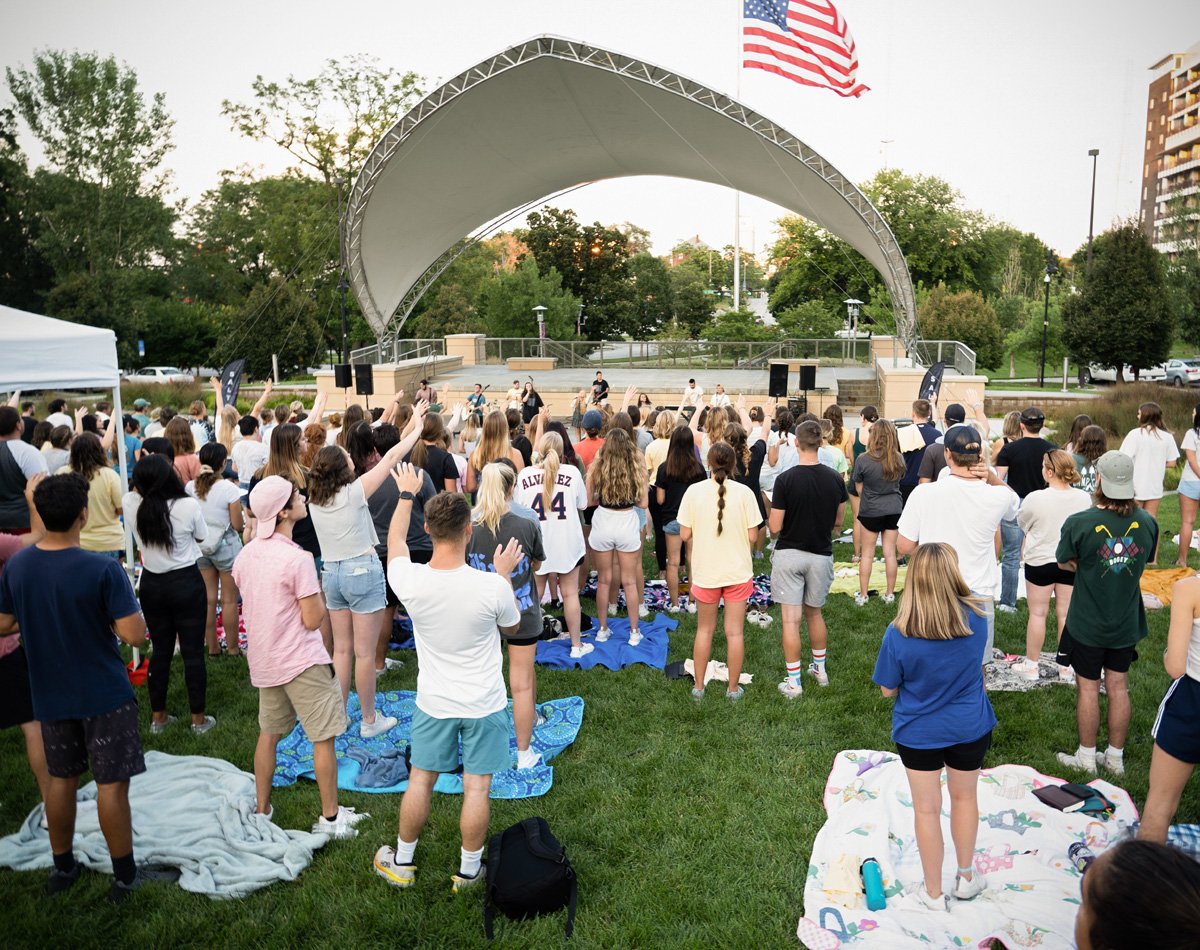 At the end of every summer, the Salt Company (Salt Co.) staff gathers for a retreat to plan out and to dream what God can and will do for the next semester ahead. The desire is to see the Lord grow students in their faith and save students out of death and brought into a life with Jesus. This past summer the team prayed fervently for this to happen again and to be reflected in all they do. One of the team members said half-heartedly "let's pray for 15 students to be saved." Quickly the team wrote the number on their white board, texted it out and didn't put anymore thought to it because really, it's not about numbers but also, that's a big number.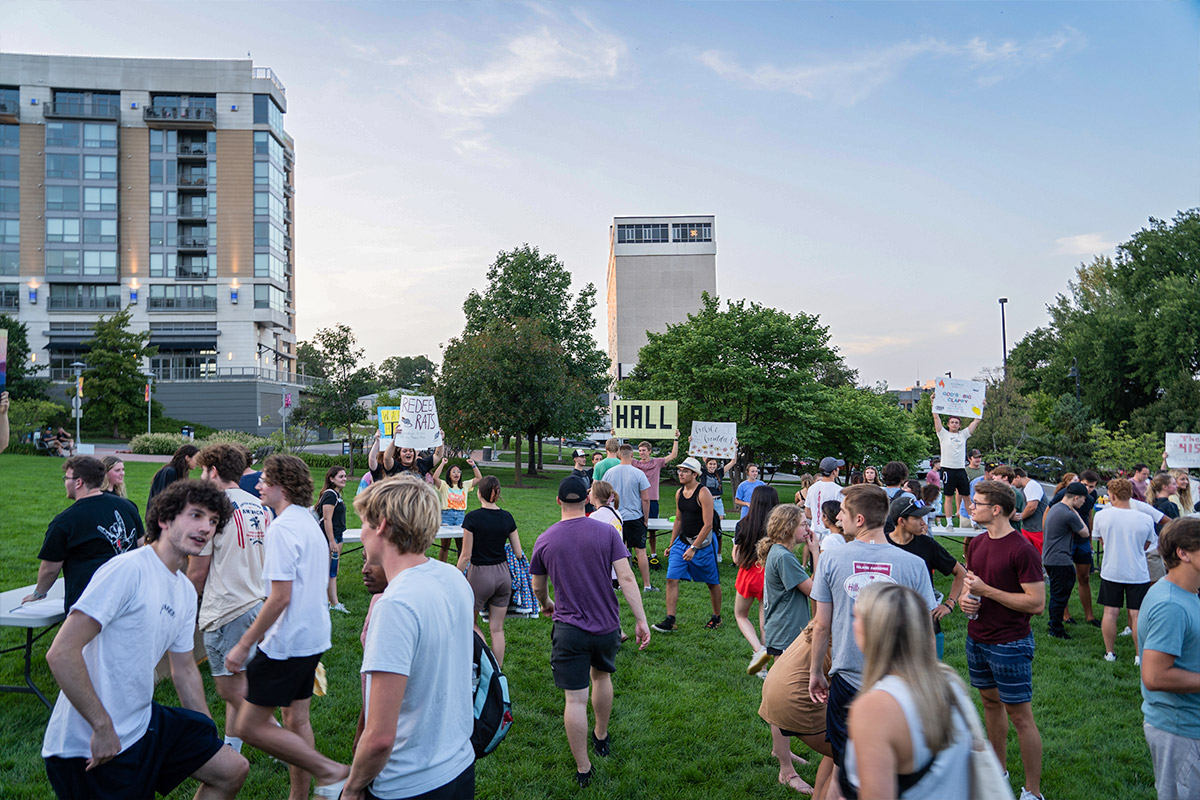 Fall semester launched with a bang and quickly, all the Salt Co. gatherings and scatterings followed...Thursday night Salt Co. event, City Groups, Huddles, Fall Retreat, and tons of other spaces that gave students an opportunity to be in community and discipled by the gospel. And just like every semester, the Salt Co. team found themselves at the end of the semester looking back. Right before winter break, the realization of that number, the number 15, dawned on them.
"God is faithful," Travis Eller shared, Salt Co. Omaha co-director. "Our team realized that the number we flippantly threw out as a goal, God in His mercy and providence did it. Fifteen students dedicated their life to God this semester. Our efforts, even in this case maybe as a game with throwing out a number, God still uses. This encourages me and our team. God doesn't use the proud nor the well thought out people. He uses all things for His glory and our good. Our team wants to be intentional BUT it's all God...He saves people. I am even more convicted to pray more and to think big."
So, what does that number 15 look like? It looks like Nolan Bennett, a senior at UNO. Nolan grew up in a Christian home and had been coming to Salt Co. on and off throughout college. Nolan wrestled through doubts but knew there was something missing. God used the fall retreat to surround Nolan with a few guys that offered trusted conversation. Through these conversations and getting answers, Nolan gave his life to the Lord. Not only is there now a spiritual transformation but also a physical change. Nolan's demeanor and habits have changed. He's reading his Bible and it's making sense. He's maturing by conviction from the Lord. Baptism is ahead for him.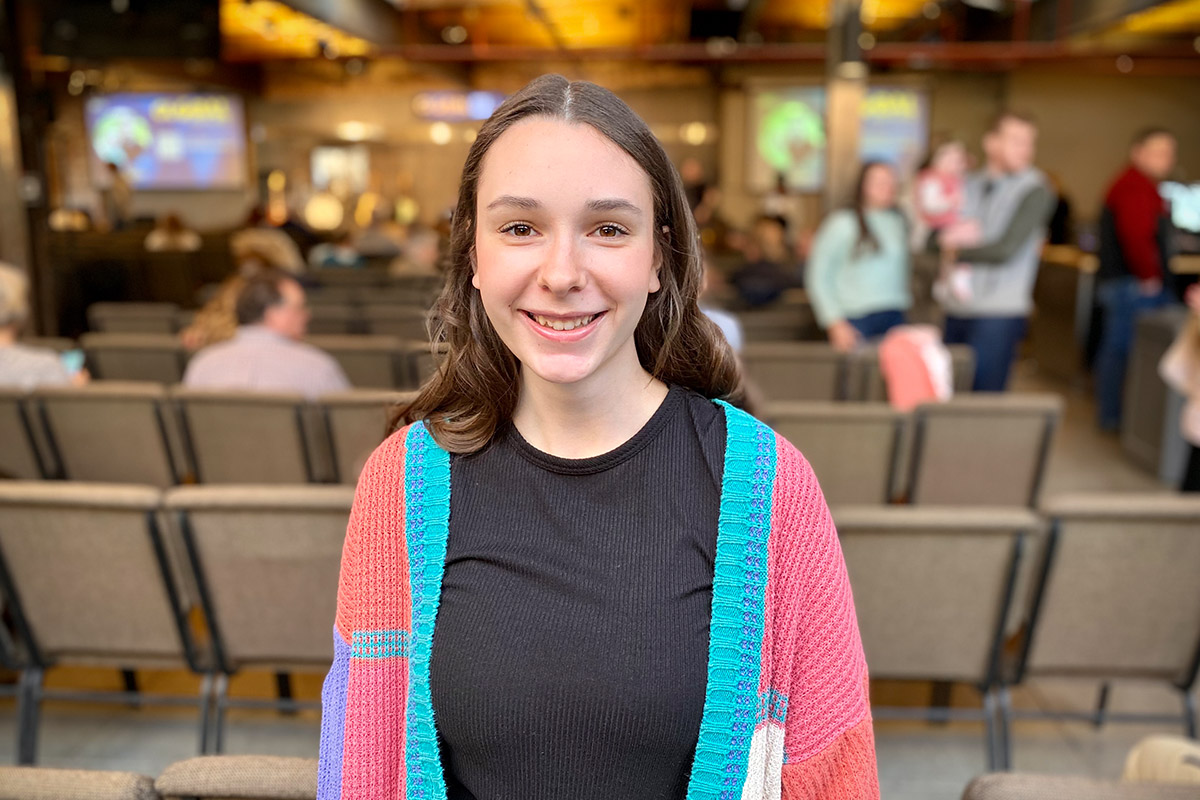 It looks like Taytum Vance, a senior at UNO. Taytum grew up Catholic and left her relationship with God because of terrible things that happened to her growing up including the loss of her father in high school. Taytum heard about Salt Co. through her boyfriend her junior year and was skeptical about it. At the Salt Co. Fall Kick-off she heard for the first time something completely different in that you don't have to earn your way because Jesus did it all for her. She signed up for a City Group after that night. She knew she needed more. The second City Group night she understood with her whole heart she needed Jesus and that He alone saved her from her sins. Taytum is now living a life of change and a sense of purpose. Her anxieties have been lifted from her heart and the sense of fear and needing control is no longer burdening her. She is getting baptized this month.
In the book of Luke it says to pray earnestly for others and to send. God invites us to see the bigger picture. Would we be a people that pray earnestly? Travis whole heartedly thinks so and shared this,
"I encourage and invite our Church family into praying. As a team, we have the 10:02 AM alarm. This is taken from Luke 10:2 and it's a reminder to pray. Would our church and community take those words that Jesus calls us into. To pray earnestly and for an opportunity to commune with the Father. God graciously invites us into this. To pray and set a time to do it consistently. I have this alarm set and my heart has been changed by earnestly and regularly praying. God is listening and it's a joy to partake in what He is doing. I have seen answered prayers but also a radical change in my heart, our team, and in ministry."
Would you pray for the Salt Co ministry? About 165 students and leaders are at the annual Salt Co Conference this week. To find out more about Salt Company, visit citylightomaha.org/saltco.