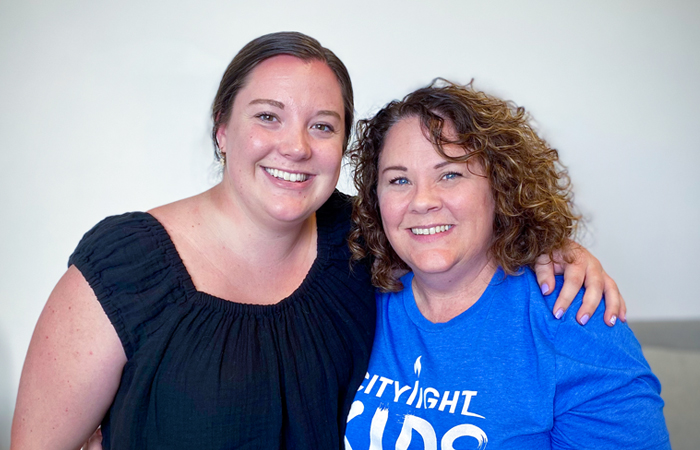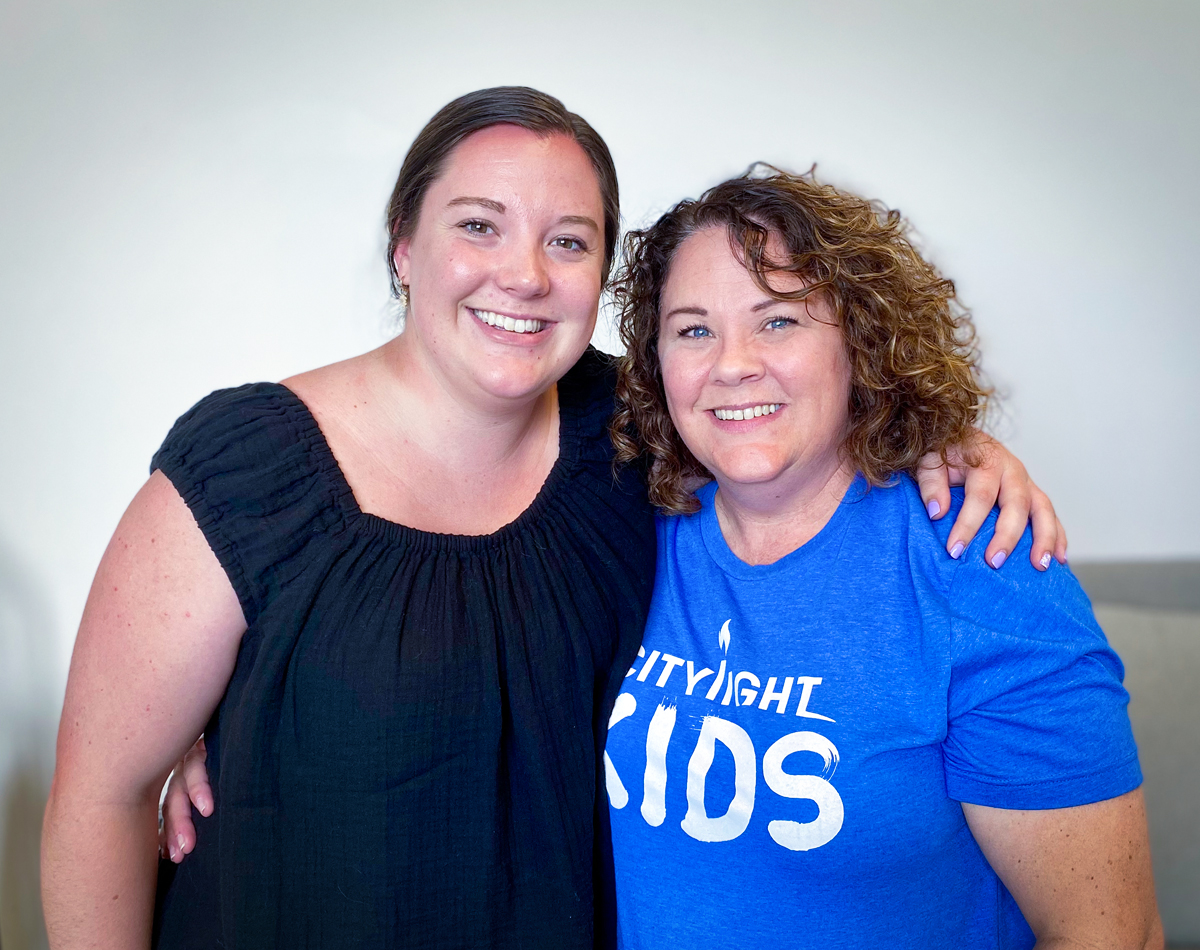 Laurie and Jessi Cox have always been close. Not only are they mother and daughter but also fierce friends. There is nothing Laurie wouldn't do to help her daughter and Jessi knows this and has never taken it for granted. They also share similar interests and tastes, as well as fears and struggles such as dark seasons of depression. One of these dark seasons sent them both on an unexpected trajectory in life. Jessi clearly remembers the day five years ago when she called her mom to say 'good-bye.' She didn't want to be here anymore.
"I went away for college and during this time I was trying to figure myself out," Jessi recalled like it was yesterday. "I'm a people pleaser so every group I was in I was trying to be someone for them. I was so lost, and I just wanted to be liked. But I didn't know how."
Growing up and during this time in college, Jessi's relationship with God was nonexistent. She had some friends who would talk to her about God and sin, but it made Jessi feel even more like a failure. As if she couldn't do any better than what she was trying to do.
"I just knew God hated me and that everyone on this world did too," Jessi shared. "Eventually I couldn't take it anymore and I wanted to end my life. It was my sophomore year and I figured nobody would miss me. No one would care. I didn't want to be here or anywhere."
It was at that moment she thought of her mom. She picked up the phone and called Laurie. Laurie answered her daughter's call and when she heard Jessi's voice on the other end, she knew something was very different. Laurie had gone through mental health struggles all her life so when Jessi started to talk about her feelings with life, Laurie knew she had to go down there immediately. She told Jessi that there was hope, that there were things they could do and to come home.
"I didn't necessarily change my mind but said 'I'll wait,'" Jessi confessed. "I was still people-pleasing and using that with my mom. I was still very much in a place of not believing there was hope or a way out. The mindset that God didn't like me and that was going to be like that forever. I was too far gone."
In the meantime, Laurie was sent in a tailspin. She called a few of Jessi's friends to go over and be with her until she could get there. Lori thought she was still in control and could fix everything. If she could just get to Jessi and put her under her wing, Jessi would be fine.
"As my husband and I were leaving I turned on the radio," Laurie described, "and Blessings by Laura Story came on. First line is 'the healing came through tears.' It made me think that all the horrible things Jesus will fix. Jesus will heal. It gave me hope because I knew I can't fix this. That I couldn't do this, and I needed someone to help. I am completely out of control on this one."
That moment was pivotal. Laurie began to understand but also submit to the fact that she wasn't in control, and that she never was. She didn't have to be because there was someone else and He is good. They were not a church-going, Bible-reading, faith-filled family, so this was an extraordinary moment.
After retrieving Jessi from college and after settling down at her new place in Omaha and at a new college, the same old thoughts began to submerge from the deep, dark places of Jessi's heart.
"I was in therapy and on medication for depression," Jessi opened up as she recalled those first few months in Omaha. "I tried to have fun, rebelled, and did the party scene. I drank, dated idiots, had sex, and tried all the things to make it better but nothing was working. After I was sexually assaulted by a friend, that led me to question who God was, why He was allowing all this happen, and 'is this really it?'"
What happened next in Jessi's everyday life was grace. Jessi was on campus on a not so particular day and met some girls in the bathroom. Jessi was throwing up in one of the stalls and hung over from the night before in between classes. A kind girl offered Jessi a mint. Conversation began and that girl that offered her a mint then invited Jessi to hang out with her and friends. A few nights later, Jessi showed up and found out it was a Bible study.
"This girl was kind at this very low point in my life," Jessi said. "I went to this study but thought it was weird. I was wondering why are we talking about God? Why are you reading this Bible? I really had no intention of going back."
Even though it was so weird for Jessi, she still went back. Every week. No one ever pushed her. Jessi never had to talk. She just listened. One night, after a hard conversation with her party friends, Jessi went to the Bible study and laid her anguish, her heart, and her failures all out there to the girls.
"They hugged me while I cried," Jessi shared with much care and love. "They comforted me. They let me be where I was. We sat there together for a long time. I remember we were in Galatians chapter 4 that night. That scripture talked about having to do, that the old has gone away and you have been crucified with Christ. All that stuff in the past and in my heart can be forgiven, and gone, and replaced with a clean slate. I wanted to know how."
How could God forgive and replace black with white, darkness with light, and such dirt with clean? Jessi had done such horrible things and is now a mess. Why would God do that for her?
"That night, I prayed and gave my heart to Jesus," Jessi exclaimed with tears in her eyes. "From there, it was a wild 3–4-month transition. It was challenging in that I had to give up my entire life. However, I had never felt joy like that...especially coming out of two years of darkness. So much joy! And what I thought was so weird, I now loved...even board games! These people LOVED me. I knew I experienced so many failing people, but these people showed me love which showed me this Jesus guy. I was making wildly different choices, I stopped drinking and I didn't go to a bar for over a year. I then started going to Citylight."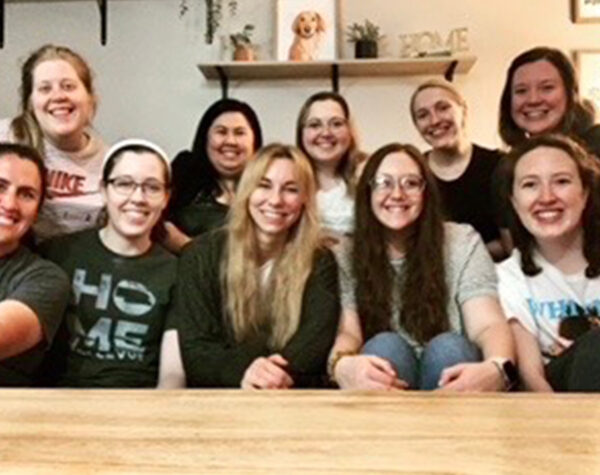 After the board game night where she confessed and submitted her life to Jesus, Jessi came home to her parents' house. She told Laurie about the fun and the people and her decision. Laurie could see the light in Jessi was turned back on.
"It was so good," Laurie exclaimed, "and I trusted what was going on even though I really didn't understand."
After a month going to Citylight, Jessi invited her father and mother to come with her. Laurie thought this could be an opportunity to show support for Jessi.
"I really thought that the change I saw in Jessi was because of her good friends and good church," Laurie described very carefully. "Never did it occur to me that the change was attributed to Jesus. I didn't know Him."
That Sunday Laurie and her husband attended Citylight with Jessi, she sat there and listened and thought it was all bizarre. She was coming from a Catholic background and nothing she heard nor saw at Citylight was making any sense.
"This isn't for me because I grew up Catholic and thought I had to stay in the church," Laurie shared. "I remember thinking that this was definitely not for me. I couldn't be forgiven for everything I had done. I always knew Jesus died for me but it didn't make sense."
Something took a hold in her heart that Sunday morning and for the next three months she started on a journey of questioning and searching. That March at the Good Friday gathering, Laurie heard Pastor Joe preach and for some reason the light bulb went on. The veil was removed and she understood the Gospel. Afterwards, in the car ride home, Laurie cried out 'I get it!'
"I can be forgiven and there's grace," Laurie lit up as she shared her memory from that day. "I became a sponge. From there, I met with people and read the Bible. It made sense and I couldn't get enough. The first thing I thought was why did I not do this earlier? Why have I been living this way for so long? I wish I raised my kids in this, beating myself up a bit for not believing in Jesus, understanding in Him and following Him. But the sense of freedom dominated everything I had done and these questions. I understood and believed that everything Jessi went through was not my fault."
Laurie believed that she must have taught Jessi the hopelessness and depression since she wrestled and lived in it too and the fact that Laurie couldn't fix it. Today, Laurie feels free from those lies.
"I have always felt so contained and captive to those checklists to those things I had to do to get to heaven," Laurie replied with serenity. "I wasn't going to heaven because I couldn't do those things. The freedom knowing that Jesus already paid that price for me. I didn't have to do anything. The JOY! that comes with that. Knowing this is not it and now I am so much more thankful and grateful."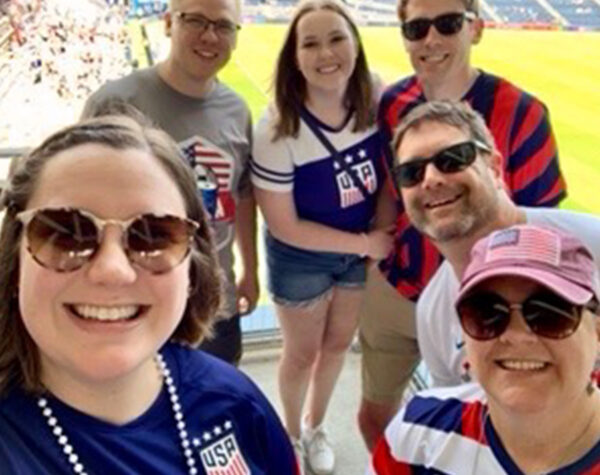 Since stepping into freedom, Laurie has also been able to surrender her marriage to the Lord. For so long, being in a traditional marriage where she stayed home with the kids, she harbored resentment. She saw her husband having fun with his career while she was not. She blamed her husband for all that she wanted and was not given.
"Now I see my role for my family and my husband as I GET TO serve my husband," Laurie uttered with joy. "My husband is a gift and a partner to do life with. I don't expect those things from him anymore. God is teaching me every day, every second, to trust Him. God's timing is perfect, and that Truth has been a blessing for me."
For Jessi, today God has led her to a posture of worship and praise. She is now hopeful for whatever God brings in her life and she isn't scared because she knows God will bring her through anything.
"I don't have to worry about the future because Jesus is coming back," Jessi replied with confidence and humility. "This life isn't where we were meant to be. I want other people to know that. I have become a therapist of some sorts to people who have come into my life. It's been fun to see the way God has used my previous darkness to bring light to people and tell them about Him. I now disciple high school students which is also so cool to relate to them in the dark and icky places. I get to say, 'I know that, and how it feels' and then share the hope in Jesus with them and that they don't have to stay there. I want to tell every single human being I come in contact with about Jesus."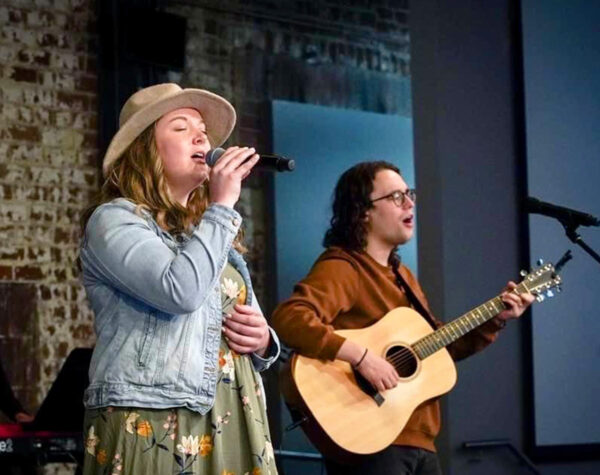 Why do we have to go through dark seasons and suffering? Could it be that it's in those times where God is leading us to the point where we can say 'where I am weak, You are strong?' In Jessi's weakness, God showed her His strength. In Laurie's weakness, God showed her His sovereignty. Laurie and Jessi both have seen the perfection of God's timing in their life. They remain confident in His exact and perfect way. Jessi will never find herself wanting to say 'good-bye' again.