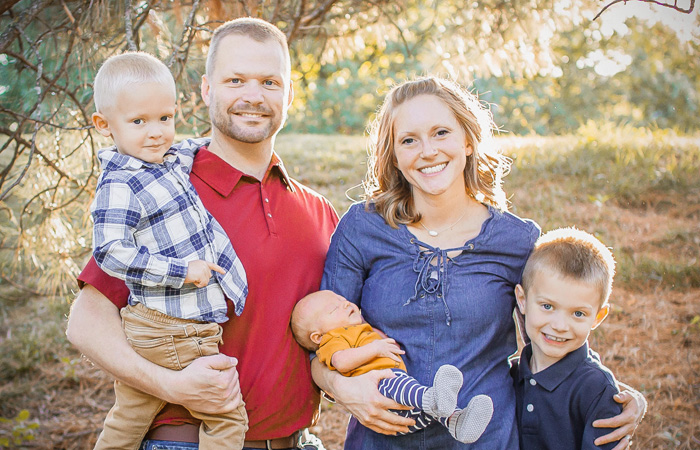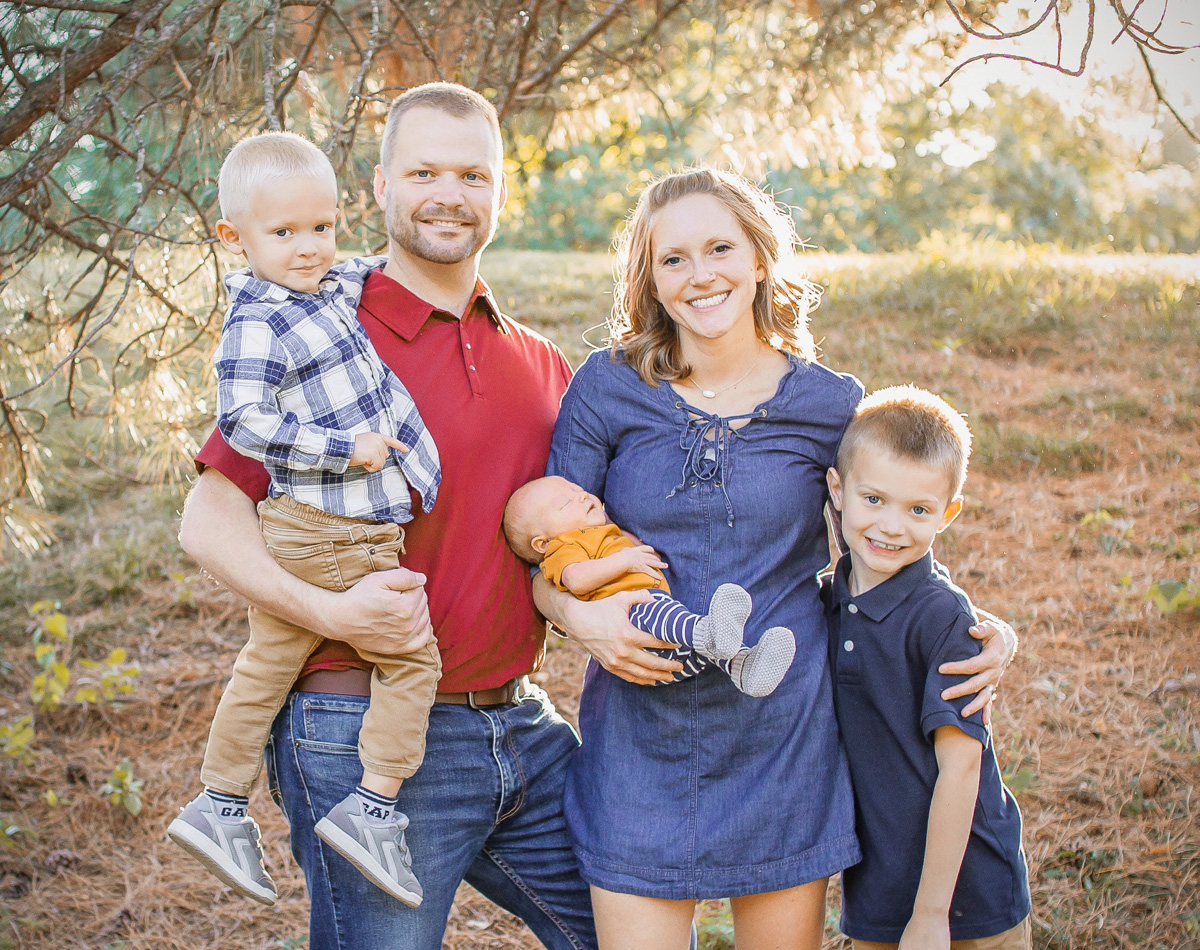 Stephanie Swanson has been serving as the Kids Ministry Coordinator for almost a year at the West location. Recently she accepted the position of Director.
Stephanie grew up in a Christian home outside of Red Oak, Iowa. Her parents pointed Stephanie to the Gospel as a child with not only how they lived their life and having conversations about God in their home, but also by taking Stephanie to a Gospel-preaching church every Sunday as a family and encouraging her to attend youth group each week.
Her freshman year in high school, some of Stephanie's friends went to Life Conference, an annual gathering of all Christian & Missionary Alliance (CMA) high school youth groups across the states. They all came back on fire for God and were making significant changes in their life. Stephanie wanted what they had. That summer she joined a Bible study for high school girls led by a mentor and from there on out, her walk with the Lord was real and alive.
Stephanie attended Southwest Baptist University and it was there she felt a call to international missions. Part of her major included a study abroad in South Asia. The summer before leaving, she worked at Camp Rivercrest as a counselor and met her future husband. She and Chad dated long-distance for a year and a half and got married shortly after. Stephanie graduated with a secondary elementary degree and started as a 4th grade teacher in the Westside school district.
After hearing that Chad's fellow intern, Gavin Johnson, at Christ Community was starting a church, Chad and Stephanie joined the core team. Stephanie looks back on those days with much affection.
"It was such a cool little family that the core team started out as," Stephanie shared. "The days where we met at the chapel, crowding in together, sitting close to people were awesome. We would have breakfast together in the basement during that short season. It was an amazing community of people who were all on mission together. It was a unique way that we saw the Spirit moving in people. I've never been a part of that before. It was God working in people. There were young and old people who were wanting to grow in their faith and studying the Word."
For the next few years, Chad and Stephanie started a family, continued working, and moved to Canada. An opportunity with Chad's work took the family up there along with Chad's brother and his brother's family. After a few years and with the pandemic, both families decided to move back. It was at this time they came back to Citylight and Stephanie started to volunteer in Citylight Kids (CLK).
"I was trying to figure out what was next," Stephanie confessed. "I was subbing at Westside and then we found out we were pregnant with Spencer. I knew I didn't want to go back full-time teaching with three kids. That season we did a lot of prayer and waiting. At the end of subbing that school year, I found out about the coordinator position at Citylight and thought that would be perfect with the kids and also a chance to be a part of Citylight's team."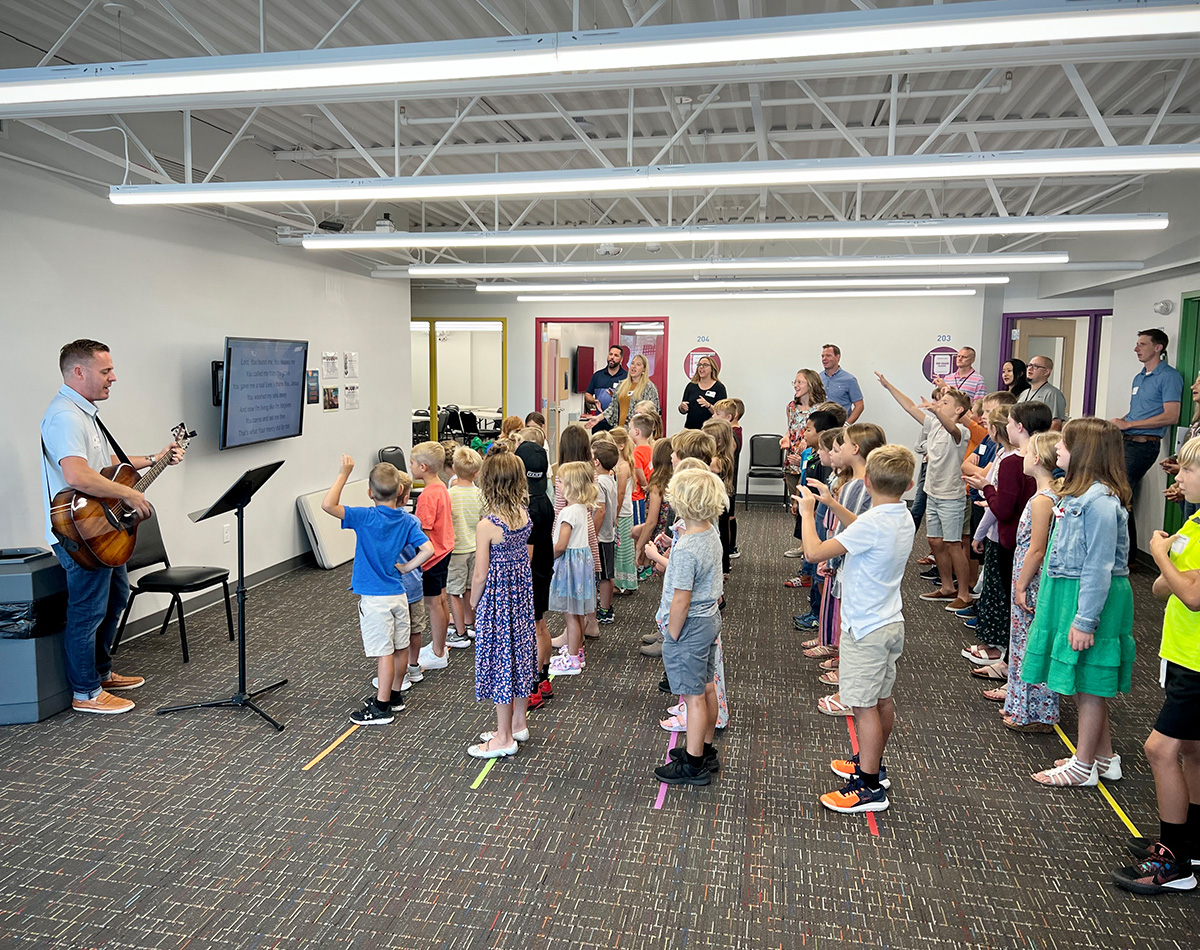 Another blessing presented itself after accepting the coordinator position. The blessing of homeschooling her boys because of working flexible part time hours.
"It was such a blessing to have a job here at Citylight," Stephanie exclaimed. "We had our oldest son, Archer, go to A Latere Academy allowing me to then do school at home the other days. Chad and I couldn't do that if I was teaching full time. Also, I always knew the staff at Citylight was great, but working with the staff reiterated how special this church is and its staff. The community here is another family."
Earlier this year when Stephanie heard about the Director position at West she didn't think much of it. The reason being is she didn't think she was a leader. With a few friends and family encouraging Stephanie, along with prayer and encouragement from Chad, she applied.
"There was a lot to consider, and I didn't think it was possible," Stephanie said. "As I prayed about it, my passion for children's ministry and feeling the weight of the importance of this ministry became apparent. I thought about my kids and wanting them to know Jesus and then all the kids at Citylight. After seeing Midtown's Director, Whitney Julian, do such a great job with kid's ministry, casting a vision on the 'why' children's ministry and how it matters and reaching the next generation, I was even more encouraged. I was passionate about that vision. We have a big unreached mission field in our church with the age group of 4-14. The stakes are high. Kid's ministry matters."
Being a few months now in her new role, Stephanie is even more excited and convicted with the vision that she invites the church into this opportunity.
"It may not always feel like what you are doing on a Sunday morning in CLK makes a difference," Stephanie acknowledged, "or you might not see the fruit of what you are doing right now. Remember, this is not childcare. Every Sunday, each serving team member is presenting the Gospel and the Truth. We want kids to know this and that's through building relationships with people in our church. When they see each of us, the kids are building their idea of what church is. So even if you don't see a child accept Christ, those kids will remember their Sunday school teachers. They remember the relationships."
Stephanie personally invites to anyone to come serve in CLK. Even if you haven't taught, know the Bible from beginning to end, all you need is a love for kids, a love to serve the church, and a love for Jesus.
"We have an amazing team of volunteers and a great community within our church," Stephanie professed. "Serving in a kid's ministry is a great way to get connected with parents, with people, and build relationships with others. It's that community of people who know you and where they say 'hey I missed you last week'. It's a blessing to be a part of a community. Join us."
If you would like more information on how to serve in CLK or take a tour of the space, visit citylightomaha.org/kids.