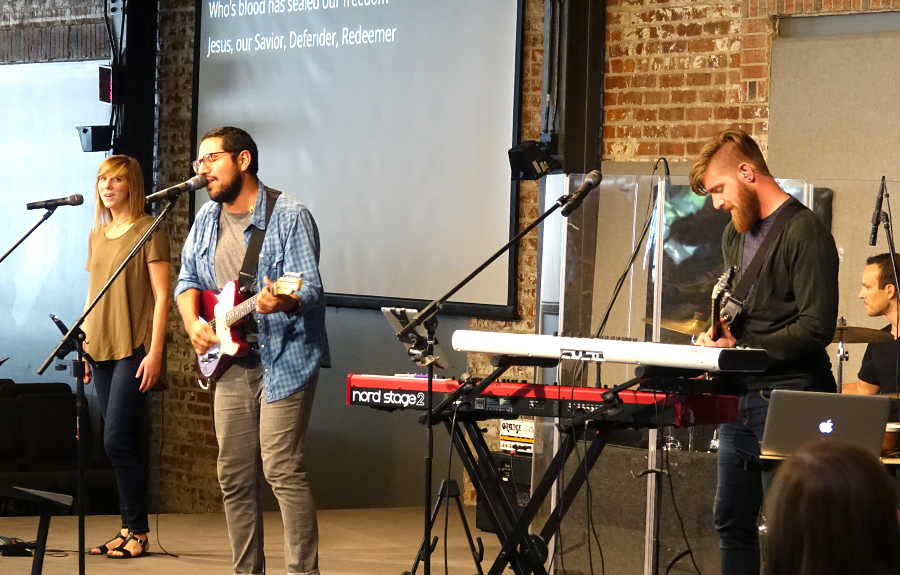 Friends, we are excited to introduce Citylight family worship nights! I'm beyond thrilled at the idea of families gathering together to worship God through music and other art mediums.
For over a year now, I've been pressed with the idea and desire of wanting to have a time of worship in song with the Church (as a people) in a longer format. As I talked this through with friends, I found out I wasn't the only one, but that there were quite a number of us that have felt that strong desire. God is so good in bringing us together with this same vision. So we are running with the idea and would love for you to jump in and join us!
Our City Group, Midtown Arts, is focused on encouraging each other in the artistic gifts God has given us and then turning around and reaching the art community in Omaha. God is the ultimate Creator and our mission is to bring His love and Gospel to the art community in Omaha, showing them that He is the ultimate Hope. Along with this, our other desire is to serve and love our church well with our musical and art gifts.
These worship nights will be a seamless time of music, scripture, prayer, poetry/spoken word along with using artists' gifts through photography and art (you will see this on the screens with the lyrics) in order to bring glory to our God and celebrate with excitement and hope for His coming again. We want the Gospel to be the center of these nights.
This will be the type of evening that you can bring friends to open the door to your own City Groups. We are also inviting our family from the other Citylight locations! Are you getting excited for this? Let's do this! Our first worship night is this month, December 11th at 7-8(ish)pm. It will be a mix of worship songs familiar and some new, along with Christmas carols! We hope to see you there and hear your voices raised loudly to our King!
-Sarah Middleton (with Gabe Jasso, Josh Roth and Midtown Arts)