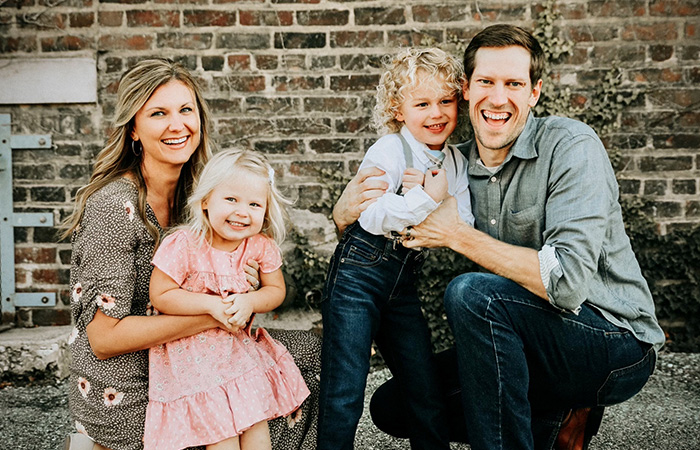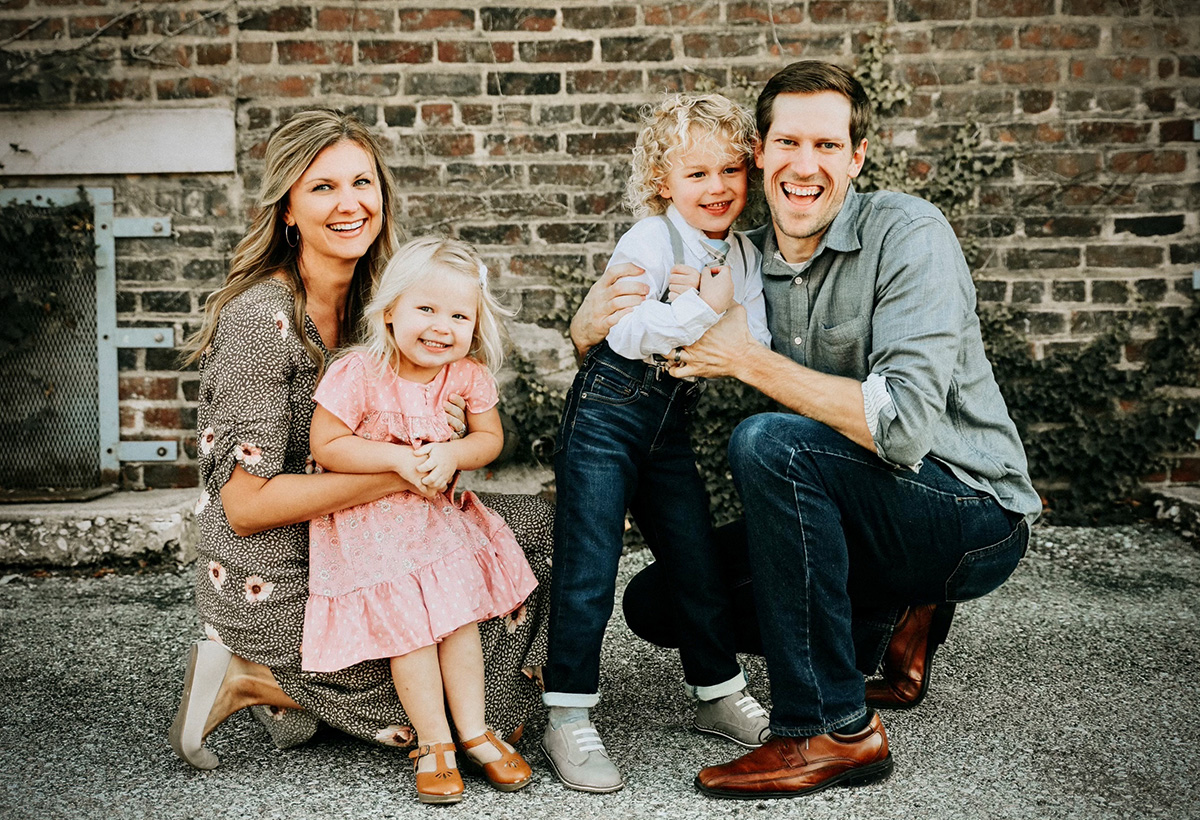 Trevor and his family are new to the Citylight family but not to Omaha. For the past few years, Trevor has been leading student ministry for a local church. His wife Tierney and he have been married for over 12 years and have a son Valor, 6 and Sylvie, 5. Trevor is from the Omaha area and attended high school at Millard North and then graduated from Ralston. He played football for and graduated from Northwest Missouri State.
Small group ministry is particularly important to Trevor because he became a Christian through one when he was in high school at Millard North. During that time, every Thursday night, a couple hosted the football team over for dinner and led a Bible study as a weekly pre-game ritual. It was there, alongside 50-60 of his teammates, that he heard the Gospel and believed.
"I grew up in a Christian home and in Church," Trevor shared, "but there was something about that community and their leadership where I experienced and I heard the Gospel and through that the Lord took a hold of my life and totally transformed me. I was pretty introverted in high school and I only really cared about my own ambitions and my own dreams. When the Lord took a hold of my life, He totally reoriented my way of being. He didn't have to. In His self-giving, self-sacrificing love, He saw me and said 'I want that guy' and ever since that happened, I have committed myself whole heartedly to pursuing people. I credit it entirely to the Gospel for totally changing my outlook on life and giving me a bigger heart for people."
Trevor's been passionate about making disciples and developing leaders in the context of missional communities ever since. Trevor is excited about his new role and believes deeply in Citylight's vision to transform Omaha with the Gospel of Jesus Christ by multiplying disciples and churches.
"There is, in my mind, simply no better way to multiply disciples than in and through City Groups," Trevor said.
When describing some goals going forward, Trevor shared that he'd like to help every person who walks through Citylight's doors to get connected to a City Group, grow in community, and play an active role in making more disciples. Trevor understands that each person is a vital part of the community and mission of God, and he's excited to come alongside City Groups. Ultimately, he'd like to see more churches planted through City Group multiplication.
Trevor and his family are thankful to be a part of Citylight's community and look forward to meeting as many people as possible. You can connect with him on Sundays near the connection table or reach out to him by email at trevor@citylightomaha.org.
Don't hesitate to introduce yourself. He'd love to meet you.