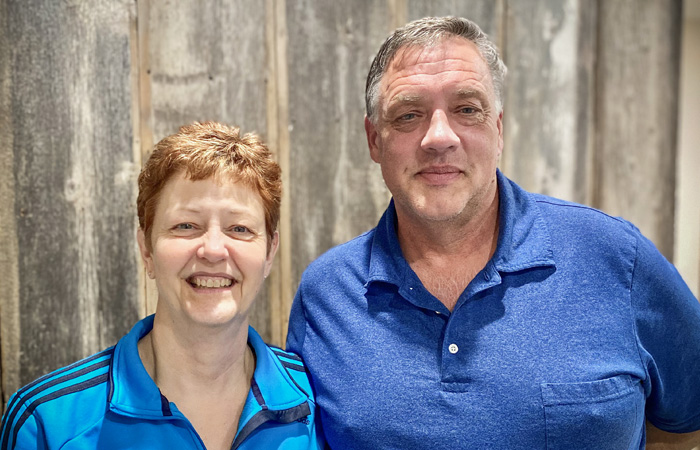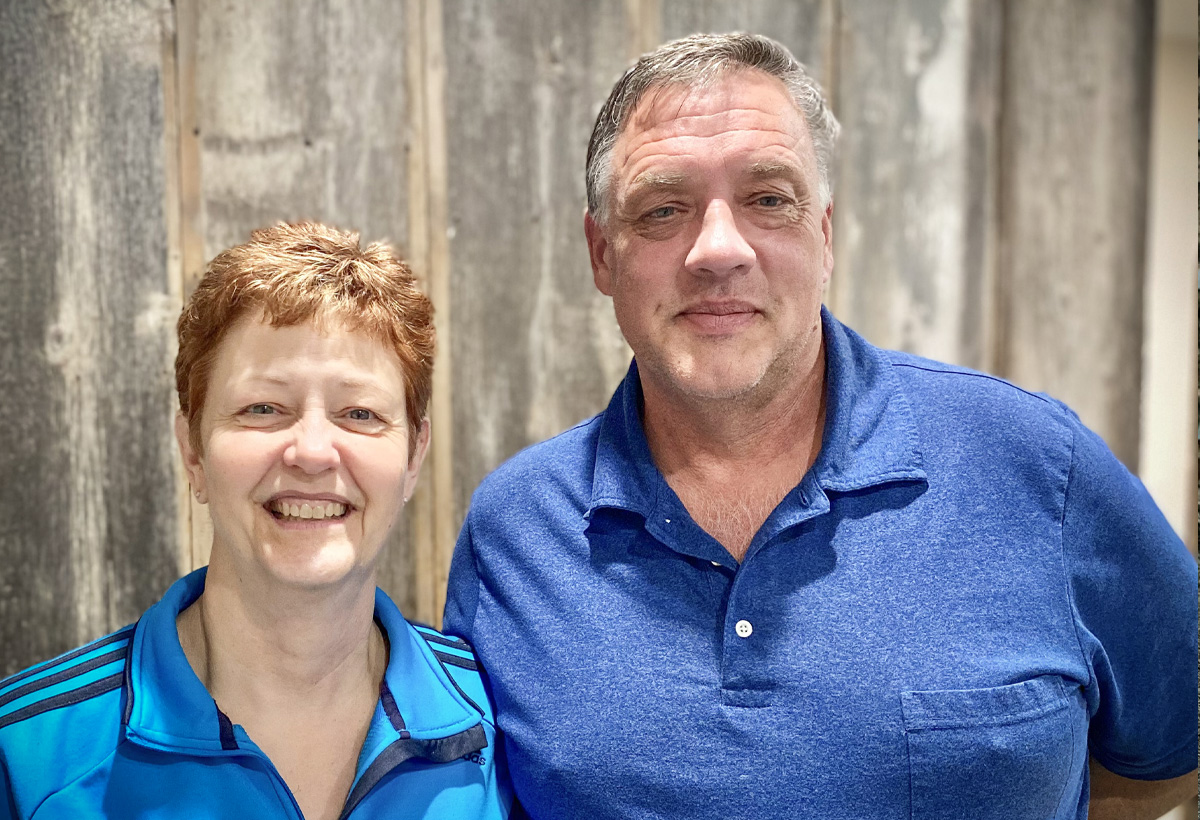 Family isn't just DNA to the Bidnes. Over the years, they have hosted neighbors, friends, strangers, and events at their home and they count it all a blessing and a mission from God.
"It's our way of helping spread God's word and love", Karen Bidne described. "We are called to share. That's how we disciple. I can't go evangelize, that's not me, but having people over is how I disciple and serve them."
Dennis Bidne said,
"Karen and I talk about our friends and family we won't see in heaven. When we have our family and people out here, it gives another opportunity to witness to them. Our place is about celebrating what Christ has done for us and for them."
God has blessed the Bidne's with a heart to share, a gift of hospitality, and a home to do it all in. From seeing a need to unite their neighbors, hosting a wedding party for a church staff member's out of town family, to student ministry teams, the Bidne's are available and eager to accommodate.
"I watched my mom and dad doing that growing up," Karen said, reflecting back to the small farm community she lived in. "All the neighbors lost power one time and we had a generator. The neighbors who milked borrowed our generator. My folks invited everyone over for a meal. One time, a family in our town whose mom died and their father was sick, we opened up our home to three of the kids and they moved in with us. They were part of the family. That's showing Christ's love."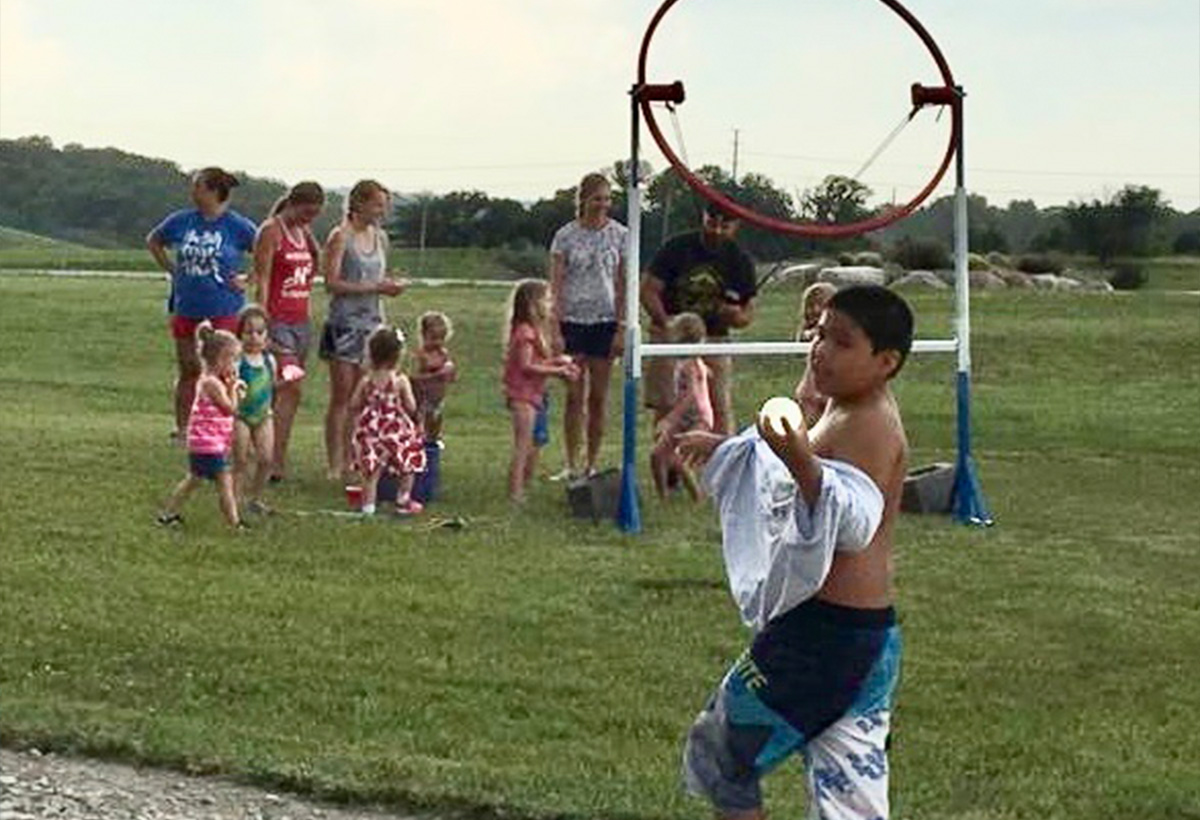 Dennis described the rural small town he grew up in as very close and how his family practiced hospitality. The whole town pitched in at harvest when Dennis's dad was sick. His grandmother lived with their family growing up after his grandfather passed away. With this experience and the burden God has laid on him, Dennis looks out for the widow and single woman in the neighborhoods they have lived in.
"We do this to be neighborly but mostly out of the burden of wanting to see these people in heaven," Dennis said with conviction and care. "You can have a little or a lot on earth, but if you don't have the belief in Jesus, you have nothing. God has done so much for us and has given me so much, it's a sin to not use the gifts and blessings that He has given. Practically, you can't love God and hate your neighbor."
Even if you think you don't have the gift of hospitality, we are encouraged and called to serve one another and to walk with one another in life. At Citylight, small group communities called City Groups have been this instrument of community and service. The City Group the Bidne's have been a part of is no exception. In their City Group, they all have family who are not believers and they pray weekly as a group for these people, for one another, and for their kids. It's also provided more chances to have people over and to serve.
"We've had our group out here, and other younger city groups too, so we can share a meal and get to know one another," Dennis said. "It's one of those things, if we don't invest in the younger generation, how are they going to learn about God? And how are we to show God's love to others if we don't get to know them or have them over?"
As a church family and as Christians, we are called to bare one another's burdens, worship with one another and to love one another. God wants us in community and to reap the benefits of being in community and the Bidne's desire is to see this carried out the rest of their days.
"You know, God still has a use for me," Dennis replied after being asked about the future. "I think there's more and I don't ever want to quit learning, I think there's a lot more that needs to be done. I don't ever want to drop out and I want to continue helping people to learn more especially in the younger men. It's another opportunity to share God's word."
The great commission is to go and make disciples of all nations. For the Bidne's, it's opening their front door to the nations, family and neighbors, and inviting them into their home to share the good news about Jesus. Regardless of DNA, that's what the family of God does for one another.