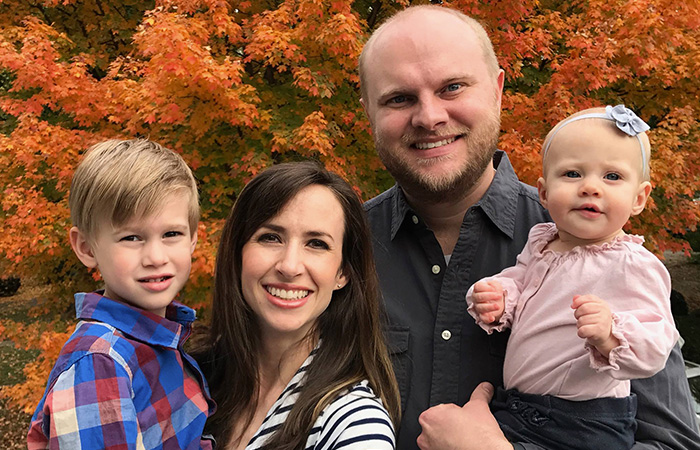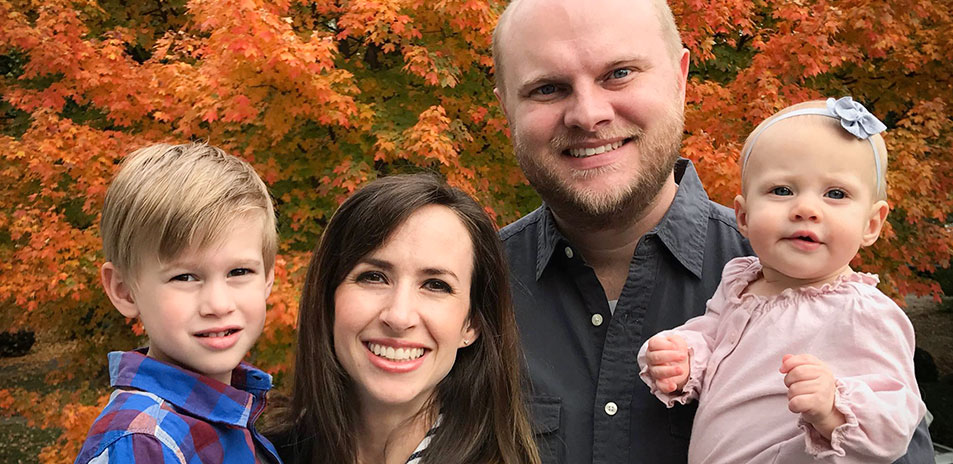 Hey Citylight, it's with great joy that I get to introduce you to Sam and Emily Reece! As you know our church family continues to grow and we are anticipating that God will continue to do a great work both in and through our church. Those realities have lead our elders to pray that God would provide high character, Jesus loving, capable people to serve in leadership. Jesus has answered that prayer and sent us Sam!
What Will Sam do and when does he start?
This fall (Sept), Sam will join our team as the Pastor of Counseling and Care. He will be facilitating our pre-marital counseling, our membership classes, and helping to train a team of lay counselors. Here are a few things you need to know about Sam!
Sam loves Jesus.
Sam grew up in a stable family in Wichita Falls, Texas but his family didn't attend a church regularly. Sam's story changed when he got invited to youth group by some friends. At first it was just a fun social activity that got Sam out of the house and around other kids his age, but as a junior in high school, Sam heard the gospel with open ears and a soft heart. That night, at the First Baptist Church of Wichita Falls, Sam realized his need for Jesus and prayed to receive Christ. Sam remained involved in youth group throughout high school and later would get intentionally discipled by a Campus Crusade for Christ staff member on the campus of Texas Tec. In college Sam not only made his relationship with Jesus a priority but started leading Bible studies on campus and discipling other men.
Sam loves Emily!
After graduating from Texas Tec. Sam married his high school sweetheart, Emily, and they joined the staff of Campus Crusade for Christ. Sam and Emily have been married 11 years and have two children, Haddon (4) and Chandler (1). Sam and Emily spent the first five years of their marriage doing full time college ministry together. They helped disciple college students and develop student leaders on different campuses.
Sam Loves Making Disciples of Jesus!
Sam has a passion for discipleship! As Sam discipled college students he quickly realized that many people need help processing shame, guilt and identity issues. This drove Sam to pursuing additional education and equipping at Southern Theological Seminary. After four years of balancing work and school, Sam graduated with his Master of Divinity, with a focus in Biblical Counseling.
Sam and Emily have moved their family from Kentucky to Omaha and are excited to join our team. Sam views counseling as as a discipleship ministry, where the gospel of Jesus Christ can help to build up, heal and encourage.
Why I respect Sam?
Five years ago, Sam and I were both doing college ministry and met on a mission trip. In my brief time with Sam, he encouraged me personally, and consistently pursued some of the messiest students in our ministry. He is bright and yet humble, quick to listen and a doer, theologically thoughtful and is intentional to love and lead his family.
Also, please note that pastor Joe Julian, is NOT getting fired, ha! When Citylight Omaha expands to two gathering locations, Joe will be transitioning to the Campus Pastor our gathering location in Midtown. This fall Joe will be helping Sam transition and learn the ins and outs of our counseling ministry.