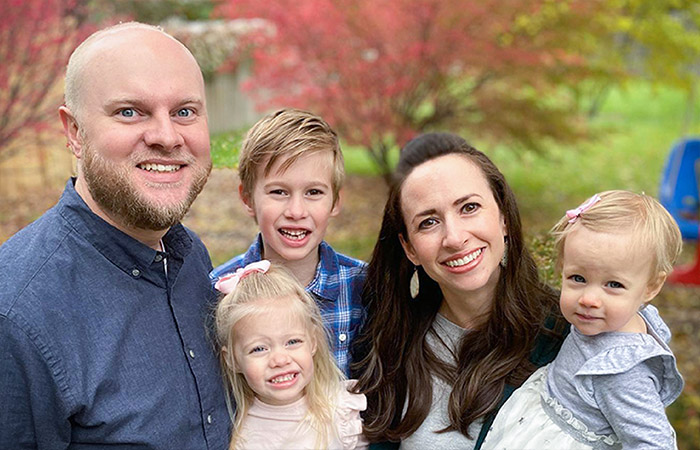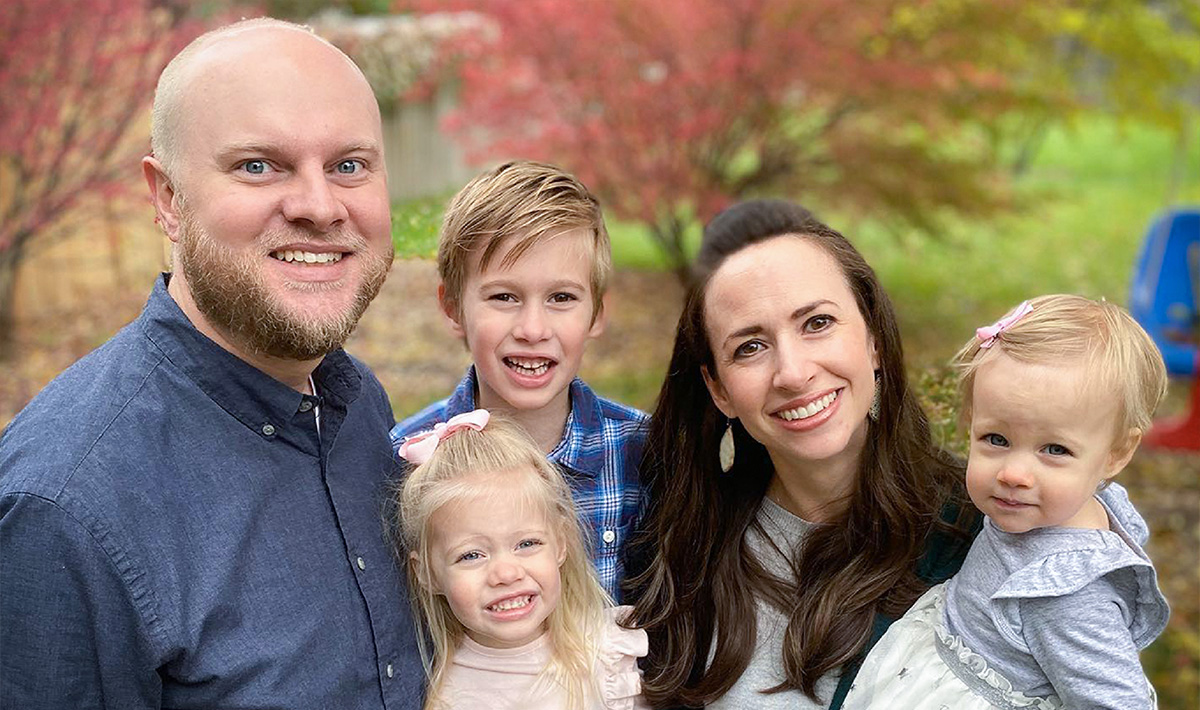 Meet Sam Reece, our NEW West Campus Pastor
Over the last couple of months our elders and staff have been praying that God would provide the right person to help love and lead those who call our West Omaha gathering location home! We've been actively collecting applications, conducting interviews with internal and external candidates, and inviting key staff into the process. And it is with great joy that we get to announce that God has once again provided! Sam Reece has accepted the role of West Campus Pastor and has already started meeting with the staff who are assigned out West. Sam is not new to Citylight as he's been a part of our church family for the last 3 years and been serving as the Pastor of Member Care and Leadership Development. Sam has been overseeing our membership, baptism, care ministry, and resident training processes with joy and excellence.
If you don't know Sam, let me share a few things about him:
Sam Loves Jesus
If you get around Sam, you will know that he loves Jesus and has been personally changed by the Gospel. Sam met Jesus as a high school kid in Texas. He remembers hearing the pastor clearly say, "your hope before God is not tied to what you've done for God but what God has done for you through His Son Jesus." That message of grace was both new news to Sam and good news to him and he started his relationship with God that night. Later Sam would go on to Texas Tech as a college student and get plugged into a campus ministry. It was there that he got discipled and eventually became a disciple-maker who was living on mission to reach others with the gospel on campus.
Sam Loves Emily
Sam and Emily met in high school but started dating early on in college at Texas Tech. Sam was active in reaching those in his dorm with the Gospel while Emily was laboring to reach sorority girls. In the midst of being on mission, God gave them a desire to partner in life and ministry with one-another as husband and wife. Sam and Emily have been married almost 14 years and have three kids: a 7-year old son named Haddon, a 4-year old daughter named Chandler 4, and an 18-month old daughter named Lillian.
Sam Loves God's People
Sam began ministry to college students as a staff member of Campus Crusade for Christ (Cru), and he and Emily served with Cru for 6 years in Arkansas. During their time with Cru they helped start new movements, disciple student leaders, speak at events, and take students on mission trips. While in college ministry Sam began his seminary education at the Southern Baptist Theological Seminary and later moved to Louisville to finish his Masters of Divinity at Southern. During his time in Louisville, he started volunteering at a gospel centered and growing church. As he was graduating from Seminary, I invited Sam to come visit Citylight in hope that he would catch a vision for what God was doing in and through our church and want to be a part of it in some way. Sam and Emily came to Omaha, fell in love with the mission, rhythms, and values of Citylight, and agreed to join our staff team. For the last 3 years Sam has been leading a city group, helping walk with people through the struggles and suffering in life, and intentionally investing in marriages. Sam loves our church and he is excited to continue to encourage people to know and walk with Jesus, live in community, and take the gospel to where they live, work, and play.
Sam and Emily live in West Omaha and are excited to continue to invest in the staff and congregation that calls this gathering location home. You can connect with or encourage Sam at sam@citylightomaha.org.