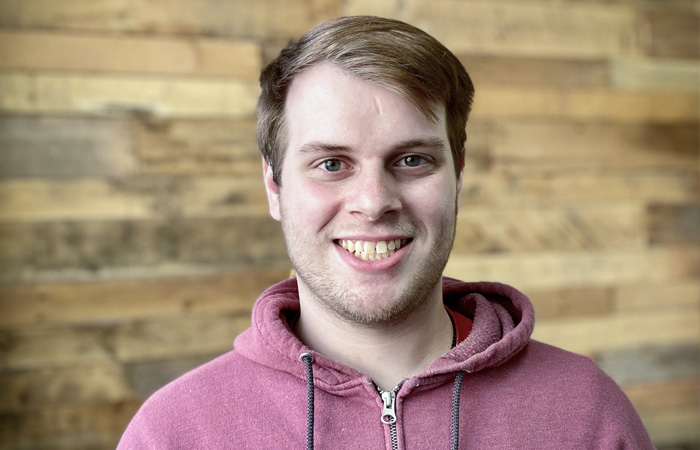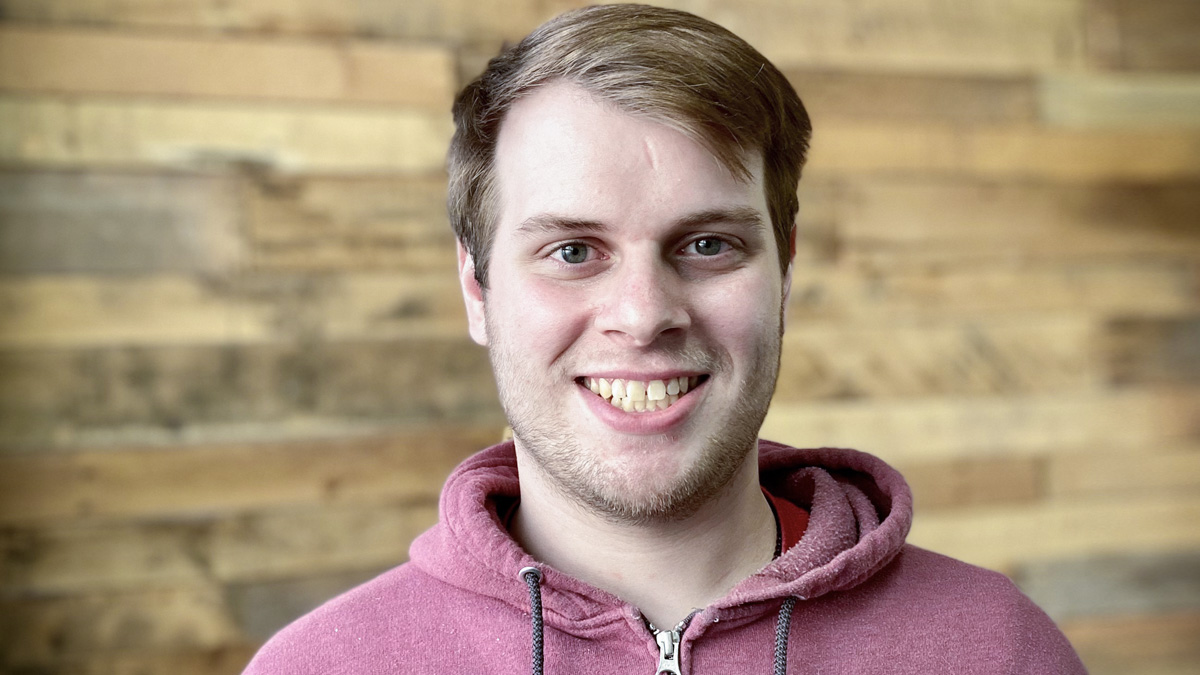 "It may look like I am fine. I am not really. It's been the worst winters I have had. Besides you and the family I don't have much anymore and not getting anything from work. Just wanted you to know."
These words were sent in a text from Keegan Cole to his mom on New Year's Day this year. Winter has always been difficult for Keegan, but this winter the darkness seemed particularly overwhelming and hope was nowhere to be found.
"I felt like crying every day," Keegan shared with hesitance. "I kept asking myself 'What am I doing wrong?' I felt people didn't like me. I wasn't getting help from anyone at work. The few friends I have didn't help and I was struggling with family. I was going nowhere, and I had no purpose."
Keegan had been living with anxiety and stress for the past five years and not understanding or wanting to understand why. Just that it would stop. Could the solution be a better job or a better apartment or different friends? He wasn't sure so he tried other remedies. Remedies that included everything from smoking weed, one-night stands, working long hours to make more money, video games, movies…anything to help feel better. But the darkness would just set in again.
One thing was clear, he just knew he didn't want to feel this way. So, in that fateful New Year's Day text to his mom, it was suggested he should go to the church even though no one in his family went. Keegan's mom said he could make new friends there.
That week after a morning shift at work, Keegan found himself driving around. A church nearby appeared so he drove over and tried the doors, but they were locked. Someone even walked by and didn't say anything.
"Are all churches going to be like this?" Keegan laughed.
And then he remembered the mall and his old job at a movie theater that had a church across from it. He drove over there next, tried the doors and found they were unlocked!
Walking inside he immediately came upon Patrick, Citylight Student Ministry Pastor. Keegan began to share his desire to talk to someone, to change, to meet new people, and to maybe join the church.
"Patrick said it looked like I was looking for acceptance and he didn't know if in those things I would find it," said Keegan with a grin. "I actually got mad because here I was asking for help and he said that those things wouldn't help."
Instead, Patrick began to share the Gospel with Keegan. He showed Keegan that Jesus is the bridge to eternal life, told him The Good News, showed him the bible and asked Keegan about sin.
"Patrick explained about confessing my sins to God," Keegan explained. "About lying, smoking, lusting, and I sat there for a minute not sure how I was going to stop this. If I was ready."
But Keegan knew if this was the only way to change, and he desperately wanted change and to make the darkness stop, that he had to confess. So, he did. And immediately it felt right.
"That was the first time I prayed," Keegan quietly shared.
Patrick exchanged numbers with Keegan and from there got him plugged into a City Group and Sunday gatherings.
A few weeks later in City Group, Keegan realized something.
"We were in the book of John and God said that man should have light and not darkness, I immediately thought I needed to have more light in my head…not darkness."
One of his new friends suggested attending an upcoming baptism class to see what he thought. After going, Keegan knew he wanted to get baptized. So, he called Patrick to ask if he would help. Patrick immediately jumped in confirming and encouraging Keegan with God's Truth.
"I wanted fully to show I am with God and to take a step towards a relationship with Him publicly," Keegan shared. "To show people that I am willing to help and that my life has changed a lot."
At baptism, Keegan's family and his new City group family came to support him. From stage, he had the opportunity to share the amazing new purpose given to him by God.
Excited and motivated, Keegan explains this new purpose as "The awareness to please God has taken over. I feel like I want to be more involved with others and to help someone besides myself."
Thinking in the moment rather than the past and even thinking a bit in the future is new for Keegan.
"I feel like now I can do a lot because I have a whole life in front of me and God is right there with me," professed Keegan. "I just know He is here because of how He is leading me. I am more secure with Him being there. Instead of drugs and bad stuff, I have a Church now. I have new friends…it really seems like everything is perfect."

"Not everyone feels like I do, and you are going to see people struggle. All I want to do is bring more positivity. Because I have God, I now have a reason to and I now have more courage."
I have come into the world as light, so that whoever believes in me may not remain in darkness. – John 12:46