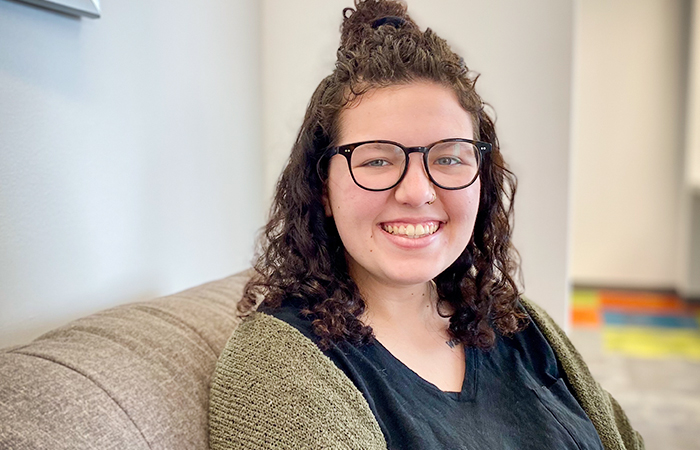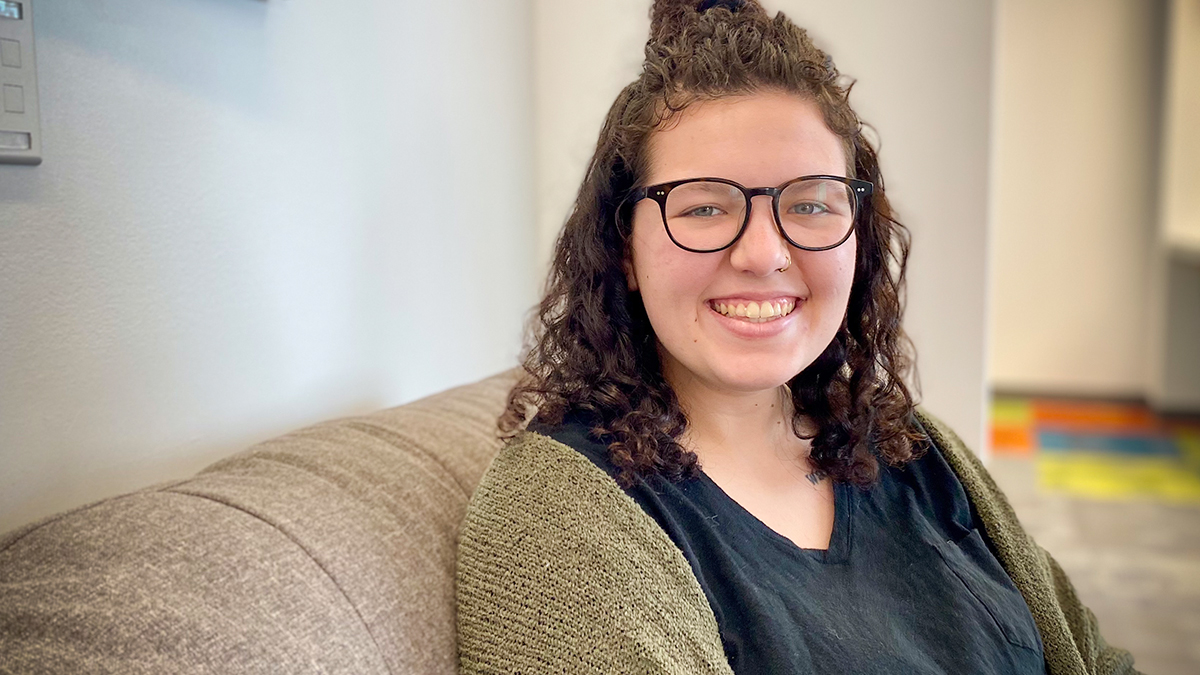 "Healing…a lot of healing. And so much beauty."
Tears well up in Grace's eyes when asked what the past six months have been like for her. Before last summer, the year prior was covered with brokenness, darkness, and loneliness.
But you wouldn't know that now. Light exudes from Grace. She smiles at everything, her eyes sparkle with joy, and she speaks with thankfulness and humility. She has been redeemed by Jesus.
Desperate times began a few years ago with the passing of her father when she was only 20. Soon after that, she struggled with college studies and student teaching. And then Covid slammed hard into the world.
"One bad thing after another," reminisced Grace.
Grace found herself lost and blind on a path that seemed to be going nowhere. So, she decided to move back to Omaha with her mom and sister. What she thought would provide what she needed, only magnified it more.
"I couldn't see. I didn't have faith. I didn't know who I was to others or to God," Grace described.
And then she remembered Citylight having been introduced to it in Lincoln during college. But everything was closed. Grace went online and began to watch the live stream every Sunday. As soon as gatherings reopened, she was one of the first through the doors. That same Sunday in June, she heard the call for serving on the Kids Ministry team and immediately her heart burst with excitement. You see, kids are Grace's passion.
Within a month, Grace was serving every Sunday at the 9 a.m. gathering and attending the 11 a.m. gathering with her new community and a few familiar faces of friends that began to attend Citylight too.
"I've gotten to know quite a few people through serving. I see how God is moving through the Kids Ministry team and the priority the Church puts towards Kids."
"Kids are the next generation of people to share and take the Gospel to the world. God used what I witnessed happening in the Kids Ministry as a source of comfort and security in the Church. God invited me into His family, and I wanted to become an actual part of it," Grace enthusiastically proclaimed.
And since then, Grace has been shown God's grace in the promise of family through His Body, the Church.
God not only provided a new family with the Kids Team at Citylight to Grace, but also deeper community through a City Group. A new friend from the Kids Team invited her to her group and Grace has been attending via Zoom for about a month. Within that City Group, Grace has also been included in the girl's huddle. The past few weeks, Grace has also started the membership process at Citylight.
"They genuinely want to know me," confessed Grace.
"We are all vulnerable with one another in our huddle space. Each of the women open up and share. We have an ongoing group chat within our huddle. We share what we are reading in the bible and how we feel convicted."
Grace is quick to recognize the blessing God has given to her through this circle of friendship found in her huddle.
"When I am struggling, I have a family now to share this with and to walk through life with. I haven't experienced something like this in a very long time if ever. This kind of involvement, the checking in with me, the praying for one another, the conversations, this is all hope in life."
Grace with overwhelming gratitude weaved into her words shared "Being able to check in with others has given me a vision of how much God loves me…and everyone. The overwhelming love and community that is offered through that is incredible."
"It's perfectly okay to be vulnerable. Each of my huddle members fully supports me and sits with me in every moment."
Life is and will be difficult. God understands that and gave us Jesus and The Church Body. This Truth was given to Grace and through the mercy of God, Grace allowed herself to step into it.
Looking back and seeing where God has brought her from and now into, Grace wants to encourage others who maybe experiencing what she did earlier.
"All the bad that sometimes seems overwhelming…God is working through that."
"He is changing your heart for His glory. There's a way in that change to build up your community and faith. No matter what mental state you are in or going through there is hope in Him! God is working! The pain and darkness can't stop you if you don't let God take your heart."
"It all works together toward that beautiful picture of the love He has for all of us. It is full of beauty," Grace quietly but with strength professed.