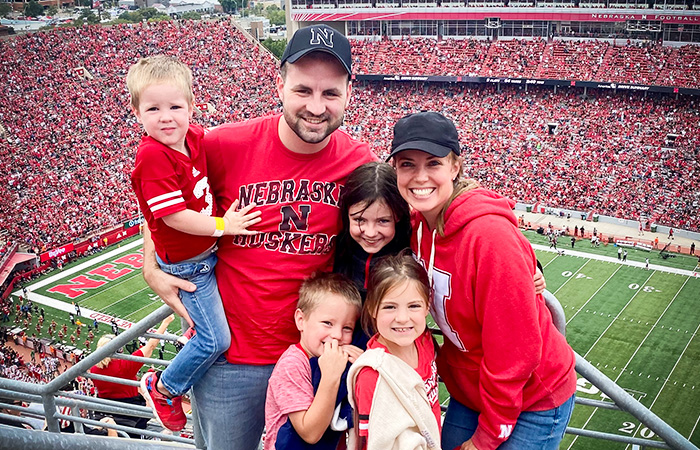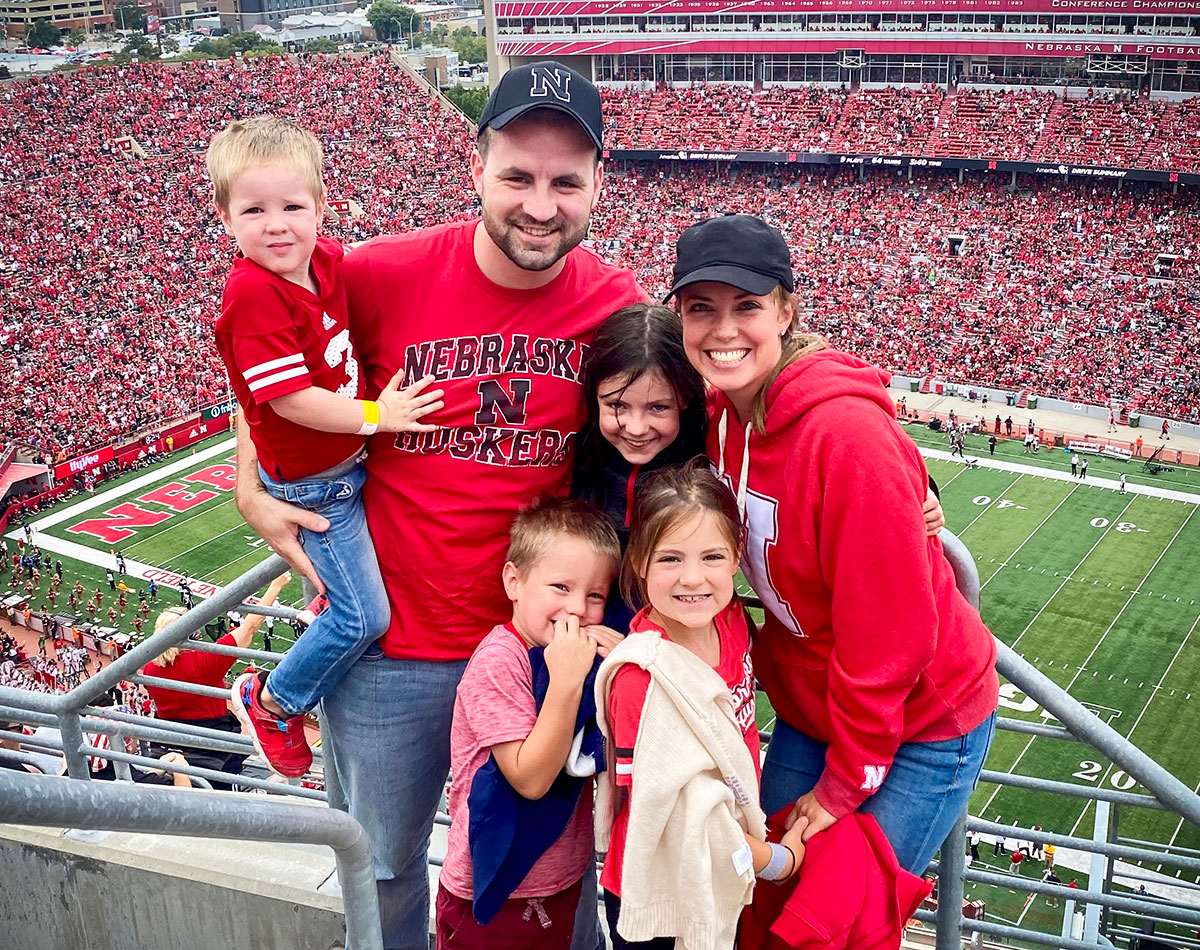 "A friend invited me to do a Jesse tree and I didn't know what it was. In Isaiah 11 it prophesied that from this stump of Jesse there will be a branch that bears fruit. A Jesse tree is tracing the story of Jesus throughout scripture with handmade ornaments or cut outs. My kids were really little at the time and now we do a Jesse tree every year. The first year we did it I realized my kids were way too little to sit through the passages. So, we decided we would use the Jesus Storybook Bible. In that bible there are 25 stories that lead up to the birth of Christ so there is a free advent guide you can download and print. We never hit every day and that's ok. And you can pick up doing it anytime during Advent. Even if it's the week leading up to Christmas, you just do those cut outs and reading. You can pick and choose what works for your family.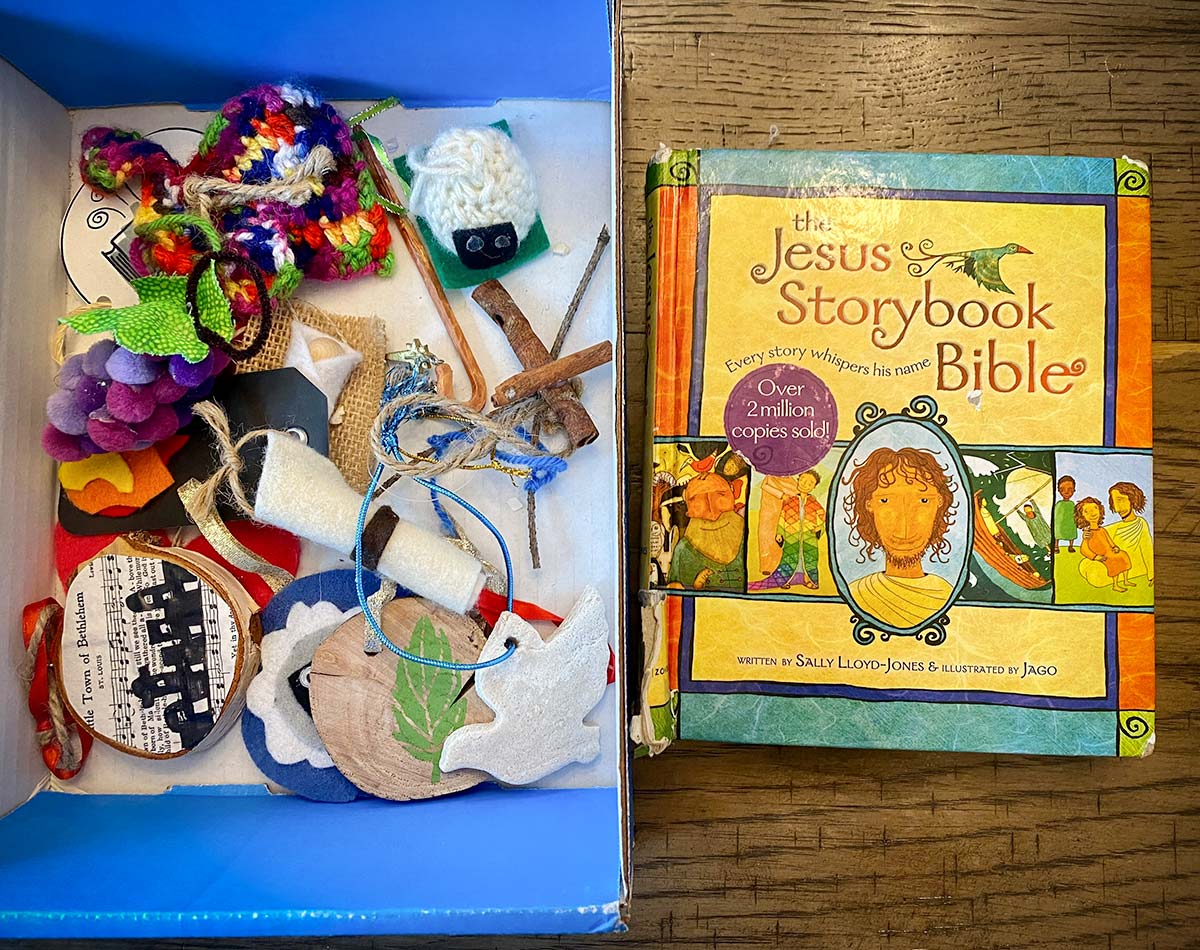 Doing a tradition like the Jesse tree or Jesus Storybook Bible helps me every year by reminding me who this is all about. The older our kids get the more we can meditate on scripture together. If there is a particular story in the devotional that they may be more drawn to, we will look up the passage together and discuss it more thoroughly. It really has become our family's Advent rhythm. Every year, my family looks forward to getting out the Jesse tree ornaments and the Jesus Storybook bible. Now, it's an old cardboard box full of used and broken ornaments and a bible with worn edges and they all still get excited. We pick numbers for turns to hang ornaments on the tree. The kids see Jesus was the plan from the beginning of time. These are just not random stories and they are easy to understand and lead with your kids. It helps to understand that Jesus is not just this nice little baby in a manger but a King who came and was always part of God's plan because He loves us.

I have witnessed so much fruit from leading these small Advent traditions with my kids. For example, when we are singing Christmas carols or hymns, if they reference something from the Old Testament, which a lot of them do, the kids recognize it. It's so cool!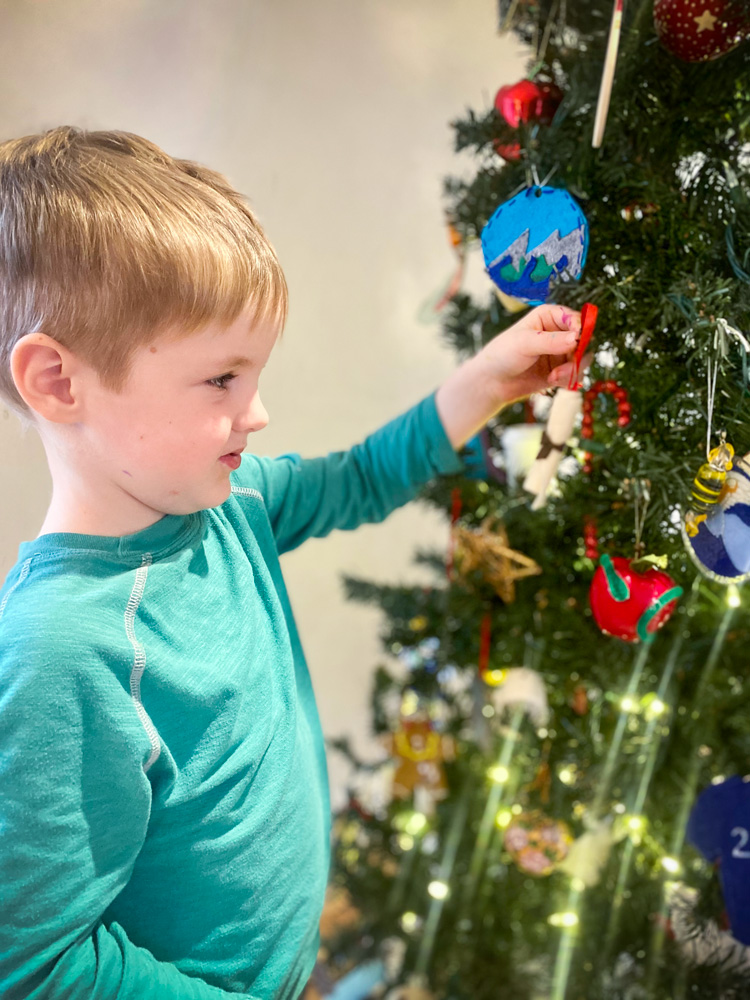 My encouragement to other parents is to just smart small. Just start. It can be reading one part of the story of Jesus' birth each day, maybe one weekend you make a few cut out ornaments and print them out or maybe you can read Luke 2 over the course of the five days that lead up to Christmas before bedtime. There are some great picture books that depict Luke 2. One is called the Nativity and now, with older kids, we read this on Christmas morning. One night during Advent we grab donuts and drive around together looking at Christmas lights. Just make it easy and during a time that works for your family's schedule. Also for us, we read our devotional while the kids are eating so that they are seated and listening. We tried at dinner but sports and other activities got in the way so now we do it during breakfast. If you have little kids, you can also paraphrase the story to make it a quick few minutes. I would also encourage you to plan ahead. So next year, plan a few weeks before the holidays and invite friends into it to prepare the ornaments or activities with you.

I love all of this. Every year I am more sensitive to the reason for Christmas. I am more aware and I am more soft to everything around me and I care a little bit less about all the other stuff." Renee Cook