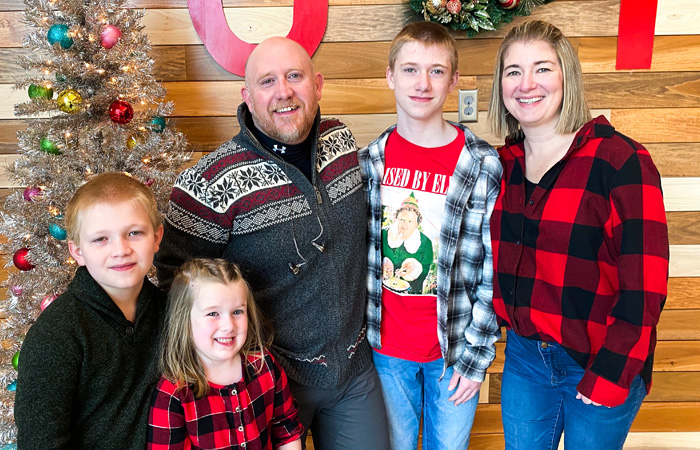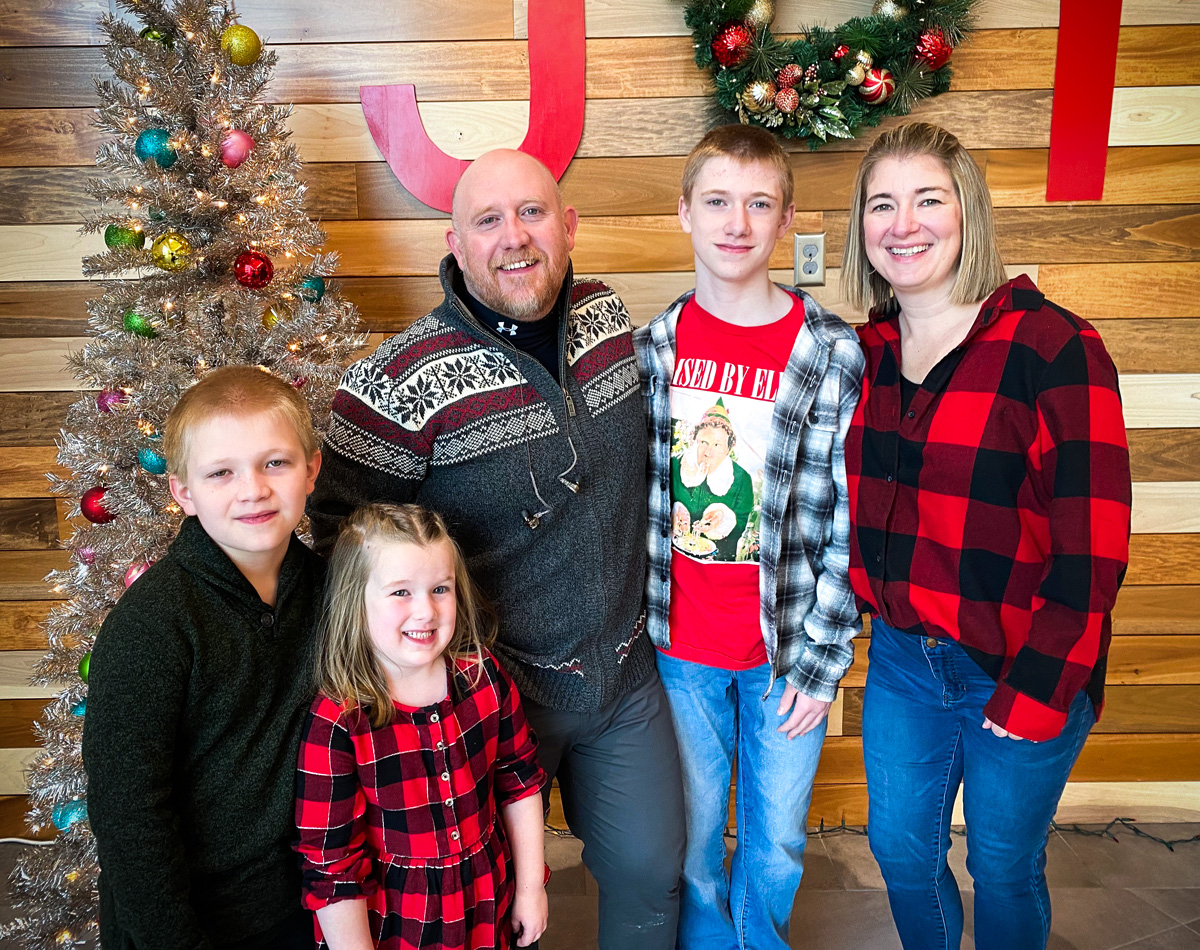 The first Christmas with kids, Adam and Nikki Williams were given a unique gift. Being a five hour drive away, Nikki's mom still wanted to have an influence on her grandchildren so she presented them a series of 25 homemade 'count down' bags. Each bag was to be filled with a toy or trinket along with scripture that told a part of the birth of Jesus. Each day, one bag would be opened with the idea of celebrating and putting their gaze back onto the reason for the season...Jesus.
"My mom wanted to make sure she still had a Gospel impact on their lives," Nikki shared. "We would fill them up with some fun things but also had scripture in each bag. The kids would open a bag each day and they each got a fun item and a verse and that's when it all started."
From that moment and on, Adam and Nikki understood and personally experienced the importance and power of when you shift your focus from the busyness of the Christmas season to the peace, hope, joy and love of Advent.
"When you are walking through the Advent season," Adam described, "and sometimes when you start worrying and stressing about the gift buying and not forgetting anyone in the family, who we are going to visit and when, the anchor in all of this and the why we are celebrating and gathering and giving, is Jesus. These traditions are all about orienting our family's hearts back to the focus. Hopefully as parents we are setting that tone in our home. We are not just wrapped up in the gifts and all the stuff but instead in the Gospel and Christ and the hope we have in that. In any season and stage of life, our hope and focus is anchoring our kids to truth that is beyond the material."
As the kids have gotten older, Nikki and Adam have added and tried ideas and traditions. One was adding a kids manger set and with each verse from the Jesus birth story, the family would get to add a piece of the nativity.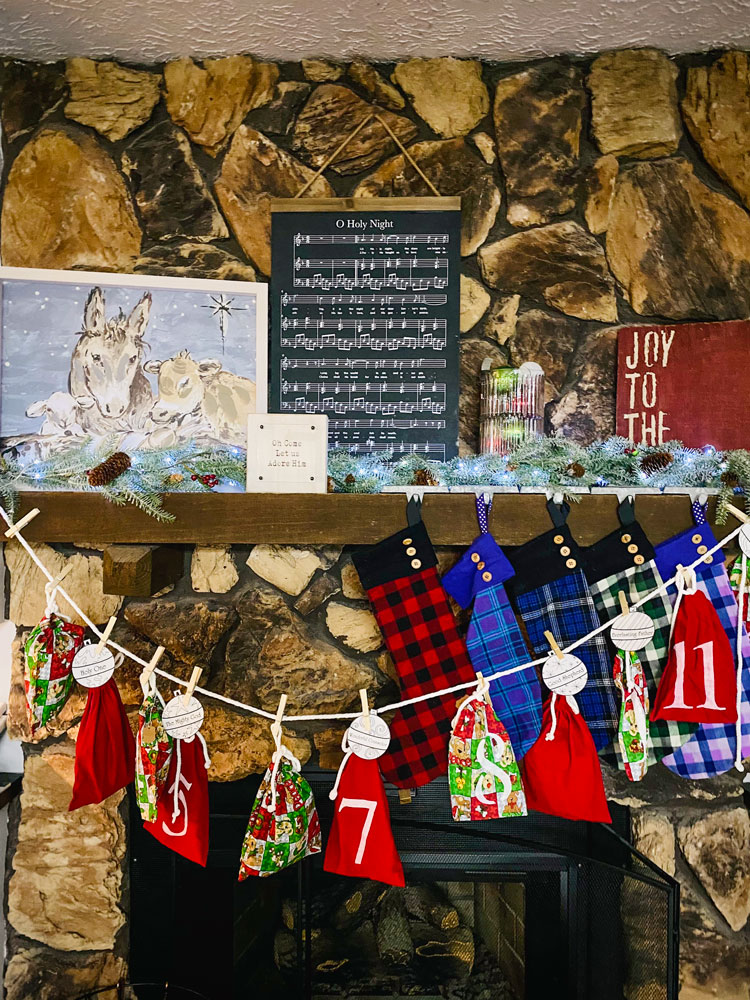 "The kids would add pieces so they could build the manger scene and see it come together," Nikki said with a grin. "One year we lost baby Jesus, and we found it the next year, but it was still good. It became a new lesson on how ridiculous the manger scene looks without baby Jesus. He is the focal point for it all. Even in that, it worked out. It always does."
Sometimes, everyone has expectations and a lot of the times we fall short in meeting the expectations. With young kids, or busy schedules, or in life in general, being flexible and optimistic is best.
"When the kids are young you kind of have the expectation that the effort and tradition you are doing has to be perfect and amazing," Nikki replied, "and everyone is going to listen and know Jesus. For us, our kids have learned to value this season and what it is with the small and consistent."

"I love our kids," Adam jumped in agreeing with Nikki. "Now, they don't worry about what gifts they are getting. They are more excited to go to the Christmas eve service, about celebrating with family and friends, reading through the book of Luke...with all the mistakes we made it's exciting to see when their priority is set correctly. That's the fruit we've seen by focusing and placing our anchor on these traditions and family times. We haven't made it all about the other stuff the past thirteen years. We have tried fun and exciting and sometimes boring ways to make it about Jesus and His Gospel and His life."
Adam and Nikki's encouragement to other parents is to not worry about how you look and if you are matching up to what you see or hear and to start small.
"Start small and if that's once a week you talk about the hope we have with Jesus, or the peace we have with Him, or walking with the Advent calendar," Nikki revealed, "just sit down once to make Jesus the focus. We have learned to not shoot for the moon but instead to have a simple goal. Doing one thing to remember Jesus and build from there. It's more than okay to be flexible and to know your kids and what works for them. What works for one family, might not work for your family. Again, that's okay. Just keep trying. It's worth it."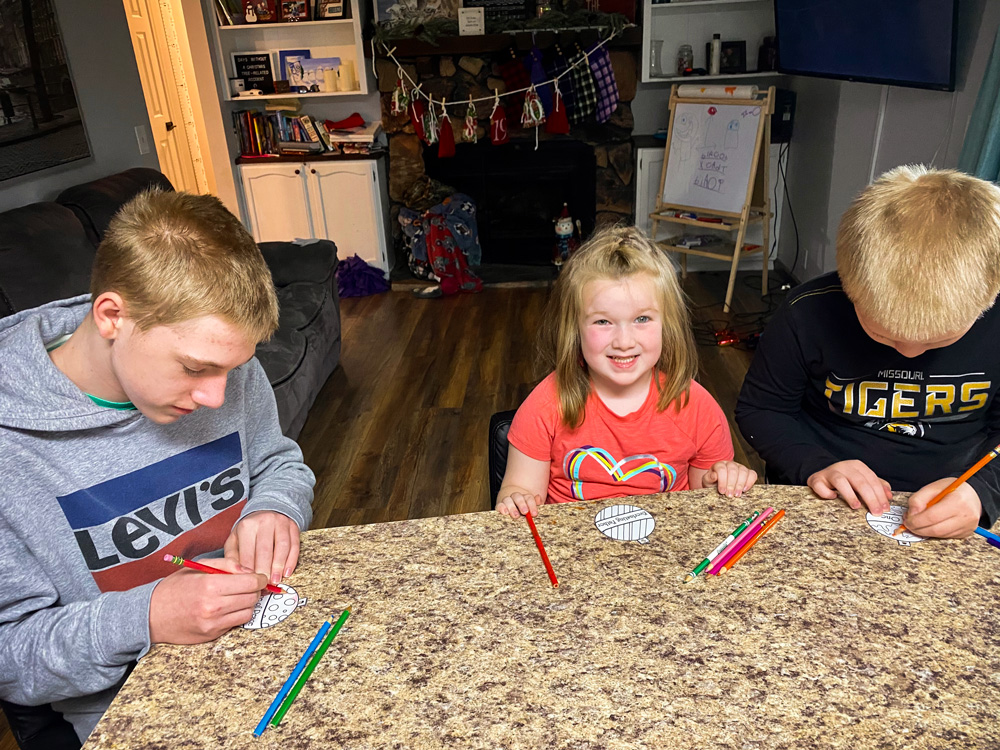 This year, Nikki's mom passed away and the family pulled the 'count down' bags back out again. With the kids being older, Adam and Nikki swapped out the contents for a craft and an ornament. Each ornament highlighted a different attribute of Jesus to look up and discuss. Thirteen years ago, the bags were a meaningful anchor to the true reason for Christmas. Now, not only do they continue pointing and anchoring the family to Jesus, but also serve as a loving reminder of a faithful grandmother.