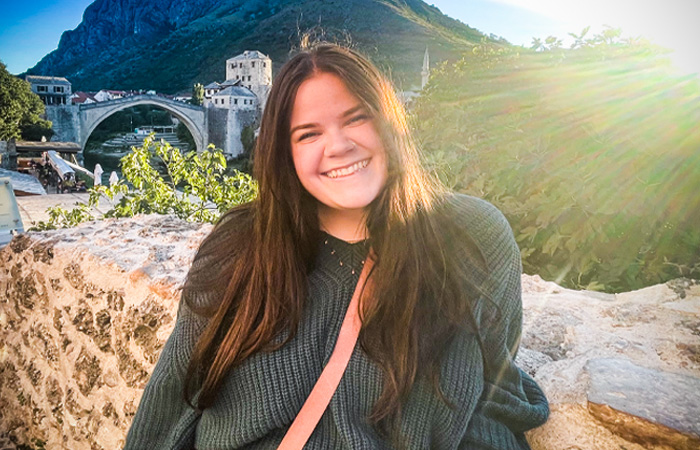 Erin Laney grew up in a faith-based home. Grace was taught to her but not completely understood by Erin until as a junior in high school. At Citylight's Student Ministry, Erin was offered leadership opportunities and through leading, Erin determined she had not completely owned her faith up to that point. She had relied on her parent's faith.
"I wanted to pursue Jesus for myself," Erin confessed. "Faith in God is my thing now and not just my parents."
For the next year, Erin continued pursuing community with Citylight Students and growing in her faith. At the beginning of her senior year, confusion set in. Erin didn't know what she wanted to do after high school and the weight of it became a burden.
"I was lost," Erin shared. "I had no idea what I was passionate about, and I didn't want to spend a lot of money on college for something I didn't care about. I didn't know what I wanted to do."
Over the next few months, Erin would begin to feel a growing passion and desire to engage with the cultures and nations that make up our world. After hearing a message on global work from a Pastor at church, things started to become clear. Erin was familiar with global work and participated with her parents on short-term trips, and at this moment heard, "That's you. You're going to do that."
After that, Erin felt more sure of what her post-graduation life might look like. So, the question was 'now what' and 'how do I get there?' Erin's mom heard of a small college on the West coast and mentioned it to Erin. With a little research and a conversation with the college, Erin applied.
"During the whole process I had people praying over me," Erin said with a smile. "After the interview over Skype, I had a complete feeling of total peace and assurance. I knew this is what was supposed to happen for me and throughout the process and acceptance and before the move. Even considering I'm a homebody who didn't want to go away and be away from my mom, I knew because of that peace that is where I was supposed to be. I knew this place would equip me."
That place was Reach Training Institute (RTI) in Salem, Oregon. For the next three years, Erin's whole world changed. Moving far away from family, learning how to be independent in life and in her faith and being equipped with vital tools and knowledge on international work has changed and molded Erin to be prepared for her international internship. This year as a Senior, RTI sent Erin to Bosnia and Herzegovina to gain hands-on experience as she pursues a Global & Cultural Studies degree. The goal of RTI is to graduate debt-free and field-ready. Specifically for Erin, to be prepared to live overseas permanently after college.
"My yearlong residency is in an organization where I get to teach at an English center," Erin described. "It's been a perfect opportunity as I am teaching one on one classes with adults and group classes for teenagers. What I do daily is largely relational and highly focused on people. Just like any relationship, trust is being built and these friendships are so sweet. We get to have the best conversations about life, struggles, and joy. It brings me joy when I am able to share with my friends where I find hope."
Erin recently hit the three-month mark in her internship and a lot of the newness in a brand new place has worn off but it's been hard. Learning a new language and how to communicate is very mentally and physically demanding. She has also seen wonderful opportunities and gifts. She's made quick friends and knows there will be more. She's aware of God's faithfulness for bringing her to Bosnia and His kindness for providing her resources and trustworthy people to talk to. He is so good.
Erin encourages the big 'c' Church by saying, "There are big, important, beautiful things happening overseas. There is also a lot of darkness and hurt in our world. There is so much more in this world than what is right in front of us, even in the states. Take the time to learn the value and beauty that exists in the cultures around the world. There are hurting people who don't have hope - and there are tons of ways that you can be involved!"
Looking back, Erin sees God's faithful hand controlling and connecting the dots. His hand over her when she was so stressed as a senior in high school with only wanting to make the right decision. His presence in and through the student ministry team by coming alongside Erin. She heard God's truth with her parent's words of encouragement. And she has learned so much.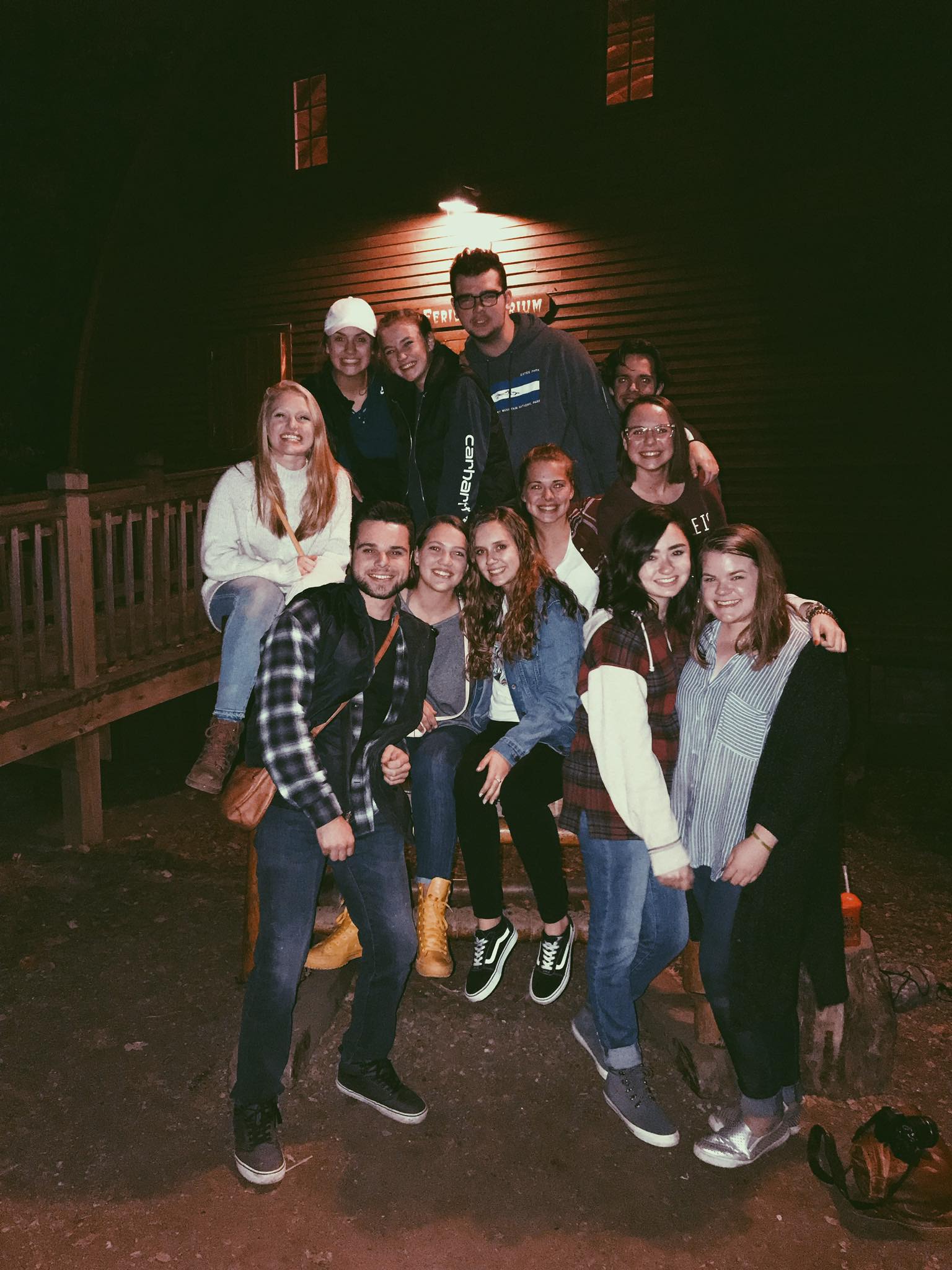 "In life there are so many seasons and opportunities," Erin replied, "and the Lord loves to surprise us. One decision can lead to another whole new opportunity. I think there is so much value to it all so I would tell my high school self to not stress and worry, hold your hands open and let go of the stresses and walk with open hands and an open heart. I wish I would have known that more then, it could have saved me worry and anxieties."
Erin says a big 'thank you' to the youth leaders for offering her opportunities to tap into leadership and space to process where she could grow.
"They were a huge impact on me," Erin said with a huge grin. "Two of them, my upperclassmen leaders, wrote letters of recommendation for my college application. They truly saw me, where God was leading me, and my passions. They never tried to mold me but were there as supporters and were almost like bowling lane bumpers. They guided me and walked alongside me."
Erin encourages all the young people with something that has become an invaluable truth she has since come to find out.
"Learn the concept of listening. God invites us to ask Him for things but to also to sit and be still and listen. Open your ears and hearts to what He wants to show you. Some of my favorite moments are when I remember to just sit and listen to Him."
As Erin acclimates to an entire new culture while learning and developing in an internship this next year, she asks for prayer with
"Sustainment for soul and body. Prayers also for the team I work with. There are four others here with me. Pray for protection, energy, and rest. I'm also still adjusting to culture and it's a lot more exhausting than what I thought. Physically and emotionally and mentally...it's a totally different world than what I am used to. My body isn't used to the things there....food, drinks, in addition to the culture - all of which are amazing, just so new. My brain is on overdrive all the time. I don't understand all the conversations and there is translation, but just with all the differences, it's stressful on the brain. Pray for good and deep rest."
Erin concludes with a big shout out to everyone at Citylight Church. Even though it's been a few years since she has attended as a member, she misses the community and the teaching and leadership. Her season of life going to Citylight was so influential and she is so thankful for the people and for the church body at Citylight. She ends her story with a call to missions.
"If you have even just a small interest in what's happening around the world," Erin declared, "go talk to someone you know who is educated on these things, someone in leadership,or even me! I would love to connect."
To connect and to sign up to receive Erin's newsletter, email her at erin.e.laney@gmail.com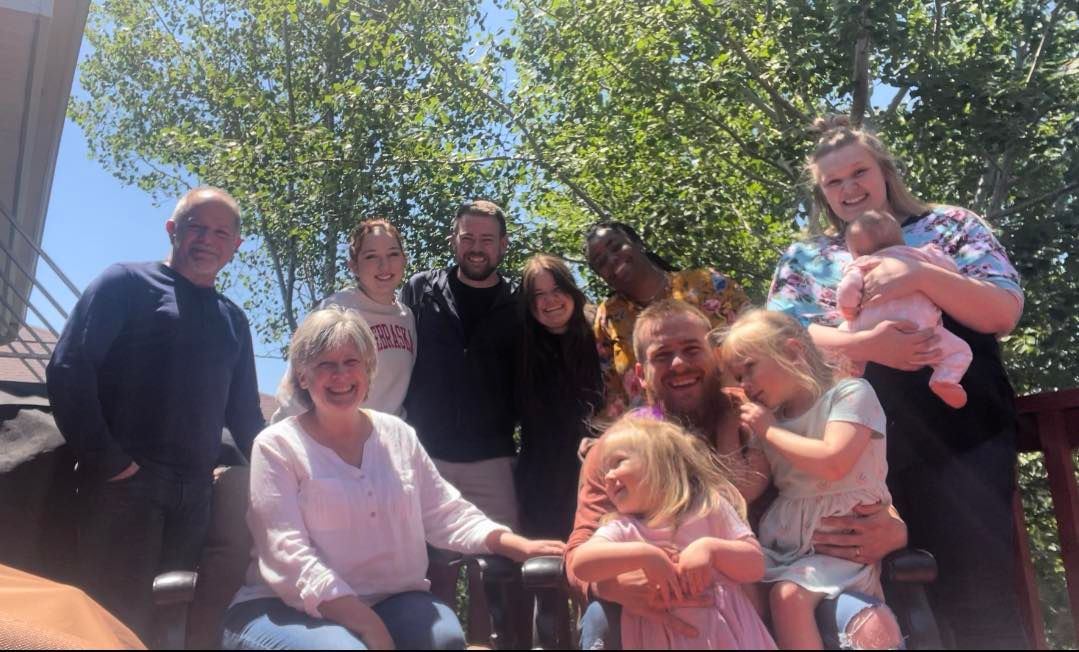 We follow Jesus today because He has been relentlessly faithful to pursue and redeem the foreigner, you and me. And now He invites all of us to join with Him on His Mission to redeem all nations! So as a church, we seek to DISCOVER - what is God's mission? And what is my role in it? So that wherever we are, we live on mission with Jesus. We invite you to intentionally explore God's calling and purpose in a monthly Discovery Group at citylightomaha.org/global/discover.