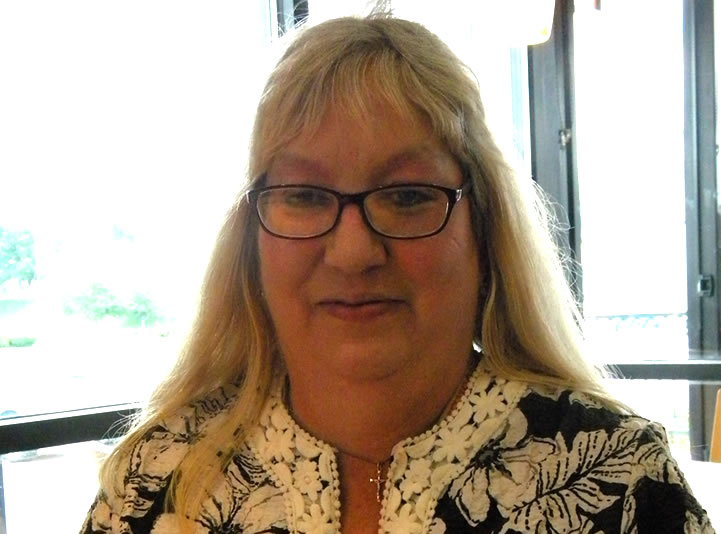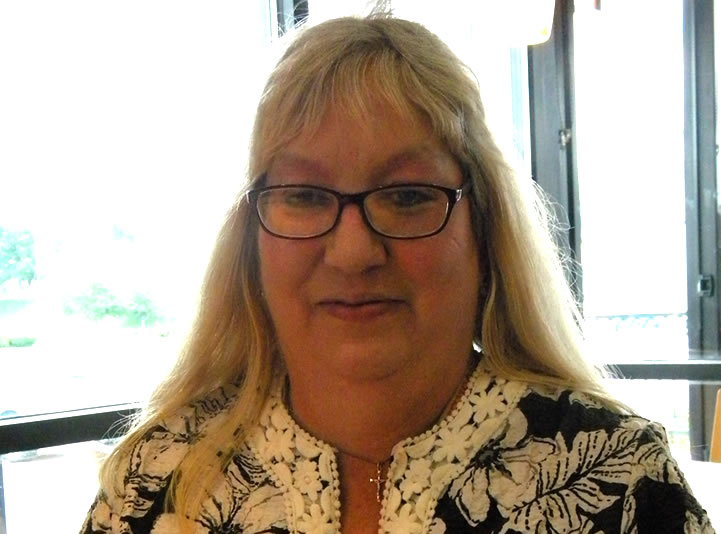 A simple walk through the mall turned into a tense hospital stay for Cindy Borro.
Back in late February 2014, she and her fiancée Leo Marks were walking though Crossroads mall in Omaha when they decided to head over to Barnes and Noble. That short walk caused Cindy to falter and stop; she couldn't walk any farther and was having extreme trouble breathing.
Her condition was flaring up and in a huge way.
Cindy had been diagnosed with Chronic Obstructive Pulmonary Disease (COPD) since 2001. It's a disease that affects the proper flow of air in and out of the lungs, primarily due to fluid in the lungs blocking air passages.
Although the symptoms of COPD are treatable, the disease itself is incurable. and Cindy has had several hospital stays due to COPD.
After walking across the mall, she had to stop and rest. Her face was red and she was really struggling to breathe. She felt as if she were drowning in her own fluids – typical of a strong instance of a COPD attack. As she described it, "I felt 'gurgly.' The fluid in my lungs was really affecting my breathing."
Cindy noticed the symptoms had started mildly earlier in the week but were coming on strong, peaking outside the bookstore.
Leo thought he should take Cindy to the emergency room.
When they arrived at UNMC, Cindy was admitted to the trauma unit immediately. She was given eight albuterol treatments within an hour. There was no improvement in her condition. "I knew then I'd be there awhile due to the way I felt," Cindy said.
Cindy was admitted to the hospital until her breathing stabilized. Leo made calls to Cindy's family informing them of her condition.
He also reached out to their church family at Citylight. Pastor Tyler Zach paid a visit to Cindy soon after.
Tyler found her sleeping in her hospital bed when they arrived. "She didn't look real good," he said. "Her breathing was loud and harsh."
The doctors' efforts at opening up Cindy's lungs did not seem to be helping. The ever-increasing doses of steroids to open up Cindy's lungs were met with little success. Her condition was essentially the same after three days after being in the hospital.
Tyler prayed over Cindy on February 26th, Cindy's fourth day in the hospital. Tyler left a hand-written note on the bulletin board saying, "Pastor Tyler from Citylight was here and prayed for you."
The note was the first thing she saw upon waking up.
About that morning after Tyler's visit, Cindy said, "I felt a lightness over my chest. When I was suffering, it felt heavy." After a few hours with no return of symptoms, Cindy was ready to leave. "I wanted to go home that day."
She had told her hospital physician later that day her pastor from church had prayed over her. Cindy said there was only a one-word response: "Interesting."
After her condition stabilized her doctors kept her for a couple of days for observation. There were no relapses. Cindy was finally released from the hospital February 28th.
Early in March 2014, she met with a pulmonologist and had additional testing done about three weeks later. The tests came back showing Cindy had no more signs of COPD at all. Astounded, the doctors had no explanation for it. COPD is universally understood to be incurable.
She again told her doctors that during her hospital stay her pastor from church prayed over her while she was sleeping.
"I feel strongly with my heart that God healed me. There's no other explanation for it," Cindy said.
Cindy had started to attend Citylight about six months prior to her hospitalization, first attending the outdoor baptism service during the summer of 2013. She lives nearby and feels it's a welcoming place that brings Jesus to the community. Even though she had only attended Citylight for a short while, she was still served by the church, something for which she is incredibly grateful.
Additionally, the first time Cindy attended Citylight, one of her neighbors was also curious about what was going on with the baptism and asked to go along. They both walked down to the church together. That person also gave his life to Christ that evening and was baptized.
Today, Cindy still remains free of COPD symptoms. She is currently studying medical billing and coding and is soon to graduate.