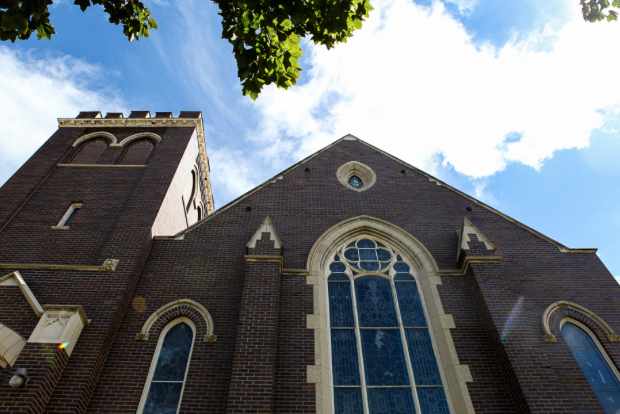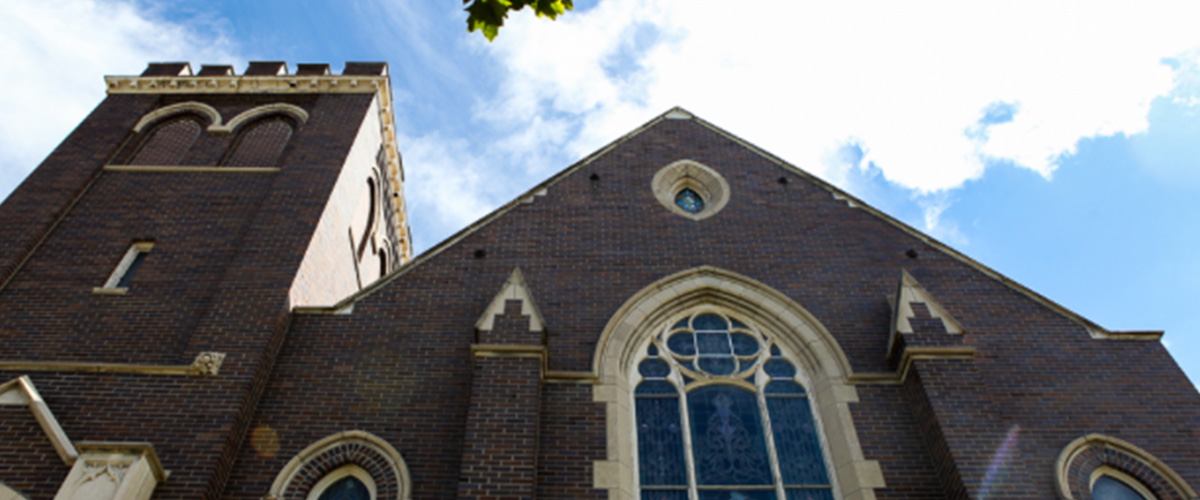 Citylight Chapel – Where it All Started!!!
Three years ago Citylight was just a group of people praying in a living room. As our little prayer group started to grow, we quickly outgrew the house where we'd been meeting. We needed a larger place to gather as a church family! God was gracious and provided the Citylight Chapel. At the time, the Chapel was an abandoned church building that had 9 parking stalls, one bathroom with a pink toilet, and a pack of bats living in the sanctuary. So, Gavin and I started calling on anyone with skills or willingness to bring a hundred-year-old building back to life. Many of you jumped in, painted, cleaned, removed junk, refinished floors, framed in walls, and served with joy! And as we worked together, we not only updated a facility, but also became a family. It was fun to hear peoples' stories as we hung dry wall together. After a few months of work projects, the renovation projects were complete and we started inviting friends and family to be a part of what God was doing. We saw people meet Jesus as the Word was preached and people from the neighborhood start pouring in. Within a year of opening our doors at the Chapel, we were doing three Sunday gatherings just to keep up with the growth. It became apparent that our church was bursting at the seams. That's when we made the move to the Omar building were we currently meet.
What to do with the Chapel Now?
Recently our elders started praying about what to do with the Chapel. It is our desire to be a good steward of the resources, dollars, and buildings God has entrusted to us. For the last two years, we have used the Citylight Chapel but at an expense. Although the building is paid off, the reality is it costs money to maintain a hundred-year-old building. As we evaluate the continued cost to maintain the Chapel building and the limited uses of the facility, our elders and financial team members have moved to sell the chapel. We could hold on to the Chapel and just endure the financial expenses, but our greater desire is to use those funds to plant churches. Additionally, we are praying that a ministry in our city would buy the Chapel and use the facility to make much of Jesus and bless this neighborhood.
What about Weddings, Classes, and Student Ministries?
If you have a wedding booked at the chapel, those dates will be honored. For future weddings we will look to leverage the Citylight Benson building or the Omar building. Additionally, all of our student ministries (Club, Middle & CitylightU) have out grown the chapel space and are now meeting at the Omar building. Also, we have secured additional space on the east side of the Omar to host Sunday morning classes like Membership or Connect Class. By having the classes at the Omar, it will make it more convenient for families with kids who utilize the Citylight Kids ministry to attend classes on Sunday mornings. Finally, we are working with city group leaders who used the chapel as a mid-week gathering space and will help them find new space to meet.
If you have any other questions, feel free to email me or Gavin! It's hard to part with the Chapel, but the church is not a place, it's a redeemed people and I get excited about freeing up Kingdom dollars so that we can plant more churches and see more people meet Jesus!
-Chris