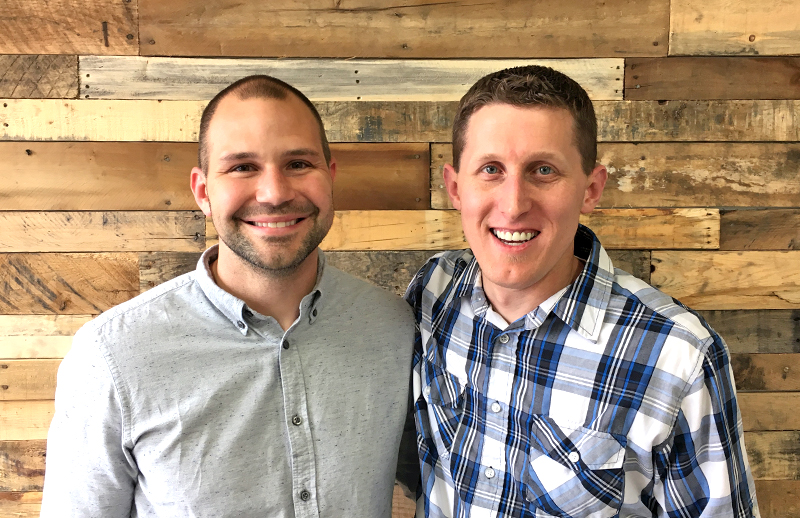 On April 3, 2016 Doug Stevens and Erick Whigham took a step of obedience and planted a church in Council Bluffs, Iowa. Citylight Omaha pastor Chris Hruska caught up with Doug to see how the first few weeks have been:
CHRIS: April 3rd, 2016 You gathered for a core team for the very first time in your new building! Tell us about that morning? What's different, new, hard, awesome etc?
DOUG: This morning was unreal! I walked into the building and multiple people were already there setting up. They had the Hospitality Room looking awesome, breakfast coming together, and joy filling the space. We had no idea how many would come, but were excited to welcome more than 120 people that morning. We ate a big breakfast, told stories of God's faithful, sang our hearts out, and preached about our Jesus who is planting our church! From start to end, the morning was soaked in joy and joyful tears.
CHRIS: What has God done already that you're celebrating?
DOUG: We had a lady give her life to Jesus just last Sunday. She had been a part of a City Group for a couple of months, had heard the gospel preached, and felt like she belonged to a loving family. Then, just last Sunday, her City Group leader outlined the gospel to her, and she said, "I believe all that! I believe Jesus!" And they stood up together to go take communion. It was the first time ever for this lady to take communion. Praise Jesus!

We are also celebrating our incredible core team. They are planting this church – not just me and Erick. Every aspect of our church – from gathering on Sundays, volunteer team, Citylight Kids, and each of our City Groups – is lead by amazing teams of people. Erick and I are honored to be part of the church!
CHRIS: What are you hoping God would do during this core team season?
DOUG: We feel like core team season is so much about foundations. What we teach and do now will set patterns for generations to come. With that in mind, Erick and I have felt two prayer burdens the most:

Jesus-driven disciple-making. We want to believe and obey Jesus when he tells us to make disciples, baptizing them and teaching them to obey his commands. Jesus, make us a disciple-making people!

A bleeding heart for the city of Council Bluffs. We want to reach and love the hurting, the hopeless, and the broken. We want to make Council Bluffs a better city for the glory of Jesus.
CHRIS: Any other news you want us to know? (Doug Twins? haha) OR How can be we be praying for you right now?
DOUG: The biggest news, which we've known all along, is that JESUS LOVES TO PLANT CHURCHES. His promise in Matthew 16:18 that He will build is church is rock solid and completely trustworthy.

In other news, my wife is pregnant with twins, and we are celebrating double blessing and already losing sleep. Haha!

We love you, Citylight Church! We miss you all the time!
If you would like to be a part of what God is doing in Council Bluffs, contact Doug Stevens at doug@citylightcb.org or visit https://www.citylightcb.org.