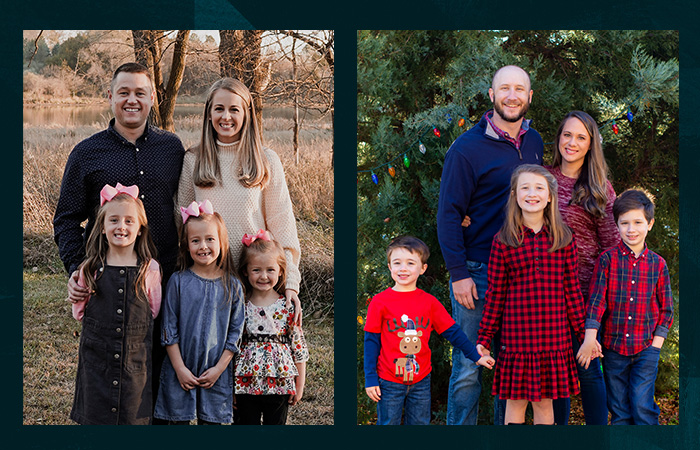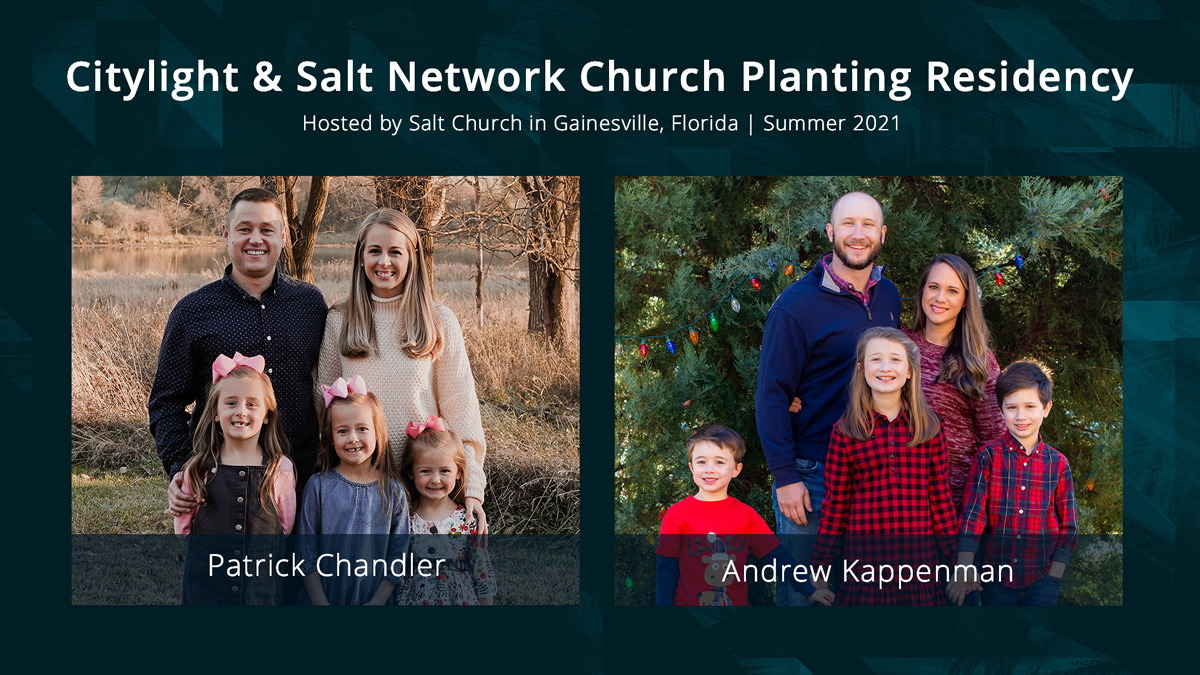 Citylight Omaha Family,
Our mission is to multiple disciples and churches, and God is leading my family to step out in obedience to plant in Florida. When I came here 2.5 years ago, I knew that planting might be in my future but had no timeline of when. I was open handed with what God wanted for my future, and ready to serve students and families here in Omaha as long as He allowed. In Nov. of 2019 God began to stir my heart that He was leading me in a season of preparation before planting. Since then, God has provided clarity in who would be the co-planter, where and even what partnerships He would provide to actually plant. I will be finishing out the school year as the youth pastor at west and then will be transitioning into a church planting residency in Gainesville, FL.
This 2 year residency will be a partnership between Citylight and Salt Network and will be hosted by Salt Church in Gainesville, FL with the plan to plant a Citylight Church with a Salt Company in Florida after completing residency. Honestly planting in Florida is something that was never in any of my plans, but God has given me a burden for the state by seeing the need for many more Gospel centered churches to be planted to reach current residents and those that will become residents in the future. The state has over 21 million residents, over 1 million college students, and has been growing daily by roughly 900 people since 2015 and is believed to continue into the future. We feel like by partnering Citylight and Salt Network together for this residency, it will best equip us to reach both the campus and the city and provide greater opportunity for multiplication in the future. With Salt Church hosting the residency, it allows us to be closer to the city that we would later plant and allows us to better understand the context that we will be planting.
My co-planter is Andrew Kappenman. We were roommates in college and served together for 3 years at a previous church where I was the youth pastor and he served as the college pastor. He is currently in Mississippi serving in collegiate ministry at Delta State University where God has enabled him to grow a ministry through discipleship and multiplication. He is married to Megan and has 3 kids all similar in age as my girls. We are really excited to partner up and see what God will do in the next few years!
This is an exciting time but also sad as we will miss being here in Omaha and seeing you all on a weekly basis. So much has to happen between now and June, and I would ask you to pray for us to have wisdom, clarity and unity as that time approaches. Becca and I are so thankful for how you welcomed us, loved us, and cared for us. Leaving here will be really hard because we feel like we are leaving family, but we are grateful that God has made a way for us to stay a part of the Citylight family for many years to come!

Patrick Chandler
West Youth Pastor