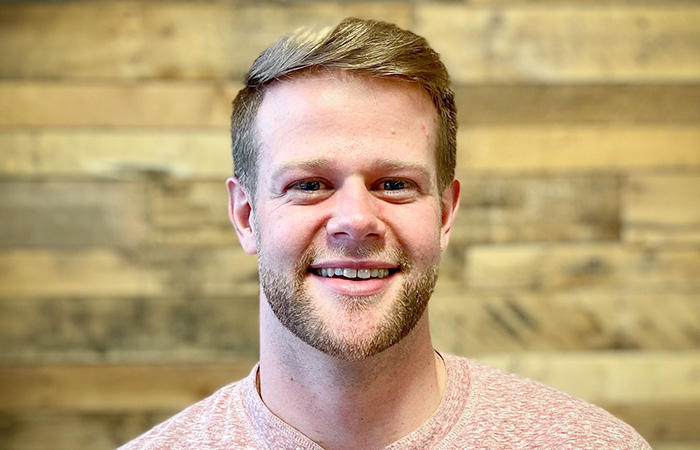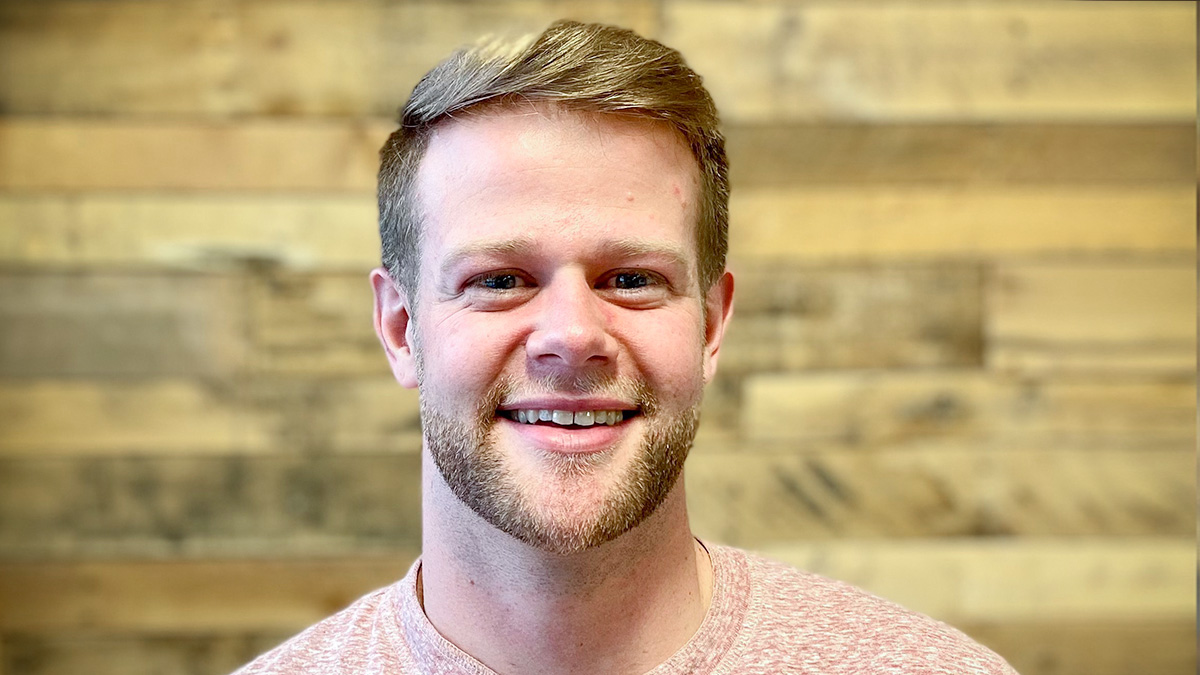 Seven months ago Justin was in his apartment alone. He just got out of a serious relationship. He was working entirely from home. He was all alone and the weight of loneliness became an overwhelming burden. So he started to pray. He prayed to God to fill what felt like a hole in his heart. He knew something was missing from his life.
"Something was always missing," Justin reminisced.
Justin grew up going to church. When his parents divorced, he would go with his mom to a Presbyterian church and when he was with his dad he went to a Catholic church. Most of his family went to church every Sunday. He knew about God. He always believed in God but didn't rely on Him. It's just that Justin was used to doing his own thing. He didn't really understand the 'need' for God.
All those thoughts were now breaking him.
"I've always had the mentality that if you feel like something is missing, you have to figure out what it is," Justin shared. "I'm a natural talker, so I just started to talk to God."
Justin began to talk to God. He asked God about getting back together with his girlfriend. To get through these hard times. He asked God for understanding on why he had to go through this and what the lesson was in all of this. In these times of prayer, Justin also started to read the Bible.
"Something in me told me to read as much as I could," reminisced Justin. "I would get up really early in the morning and read. It started to feel like 'this is God and me time.'"
The Holy Spirit began working in his heart. Truth was being revealed and with that sin in his life and especially the condition of his heart.\
"I always had confidence issues," shared Justin. "Even though I was outgoing, I just didn't have the belief in myself."

"I always thought I was the ugly person. Both internally and externally. I was jealous of other people and I constantly compared myself to others. Every time these thoughts would just take away any chance of happiness."
For the next month or so, Justin continued to read and pray.
"I prayed that His will would be greater than mine," Justin revealed. "I prayed for good times. To let me wake up with a little less burden on my heart. For more of the Holy Spirit and that the Holy Spirit would grow inside me."
It was around that time that Justin wanted to start going to church. And the first and only one he thought of was Citylight. Justin's older sister and her family attended Citylight before they moved away so Justin knew about all the good things at Citylight.
"The very first time attending it felt natural. The worship, the community all felt like home," Justin confessed.
Justin would attend every Sunday gathering and pay attention as much as possible. One of those first Sunday gatherings, Pastor Chris preached and from that sermon, Justin knew he had to get involved and to help out.
"After gathering I got in my car and saw Pastor Chris coming out to the parking lot the same time," Justin described with a smile. "Chris was walking out with another family and I was sitting there in my car just waiting for Chris. I kept looking in my rearview mirror."
When he saw Chris had finished talking, Justin came up to him and told him what was going on in his life. He explained to Chris that he just wanted to help out at church and to be around more people with the Holy Spirit.
"Chris said to me that 'that's awesome bro…let's do this but I'm not your mentor,'" Justin shared with a grin. "Chris said that I could ask him questions but because he's older and has a family, Chris suggested I get with a guy walking in a similar season and that guy would be Tyler Brown."
Two weeks later Justin met with Tyler and shared his story and Tyler invited him to his City Group. The Walnut Gallery City Group meets on Tuesdays and the girls and guys study God's Word and provide a community for younger professionals. That very next Tuesday Justin went.
Through this City Group a family was offered to Justin. Justin described the guys and girls as good people and that it felt like a group of sisters and brothers.
"We hang out all of the time and talk about the Word," Justin described with such joy. "These guys are a good influence on me and they care about me! No one judges."
After City Group one week, Tyler gave Justin a few books that he had suggested to him earlier. These books provided the exact information Justin needed. After taking only a week to read them all and now having the courage to ask questions, Justin and Tyler sat down after City Group a few weeks later and went through each one.
"These books helped so much," Justin shared. "They provided understanding on how to live, what the Gospel is, how Jesus wants a relationship with me, that everything is in His will."
After that, Justin's faith grew so much. He knew he wanted to live his life with God and that Jesus will from here on out be first!
With tears in his eyes, Justin stated "I live my life for Him 100% completely! I now understand that what I went through earlier in the year was for God to build me up, break me down, and to turn to Him."
This past January, Justin attended a membership meeting and signed up to serve. Justin shared with Pastor Joe about the incredible change God was doing in his life and Joe asked Justin about baptism.
"I knew it was more of an outward expression of your inward faith," Justin began to describe. "I wanted to publicly show this. What I didn't realize was how emotional it would be."
With tears of gratefulness and hope, Justin shared that he wanted his new brother Tyler to baptize him. And so he was baptized just a few weeks ago at Midtown.
"It was so emotional and there was so much love," Justin replied. "But the best part was after posting my baptism on my social media. A friend reached out to me in a private message saying she too was interested in getting baptized."

"So I'm praying for her and I'll check in with her again when God tells me to reach out. I want it to be God's time."
Looking ahead, Justin wants to disciple and help others and explains,
"There's been a shift in my heart and soul about what I am doing in this life. I want to spread His Word. I want to use the gifts He gave me. I want other people to feel the way I feel…to put everything in God's hands."

With a big smile, Justin concluded, "I live my life for God. Jesus will be first. Whatever He wants, I'm available! Just like that song…He gave me life and I want God to use me."
For the one who gave me Life
Nothing is a Sacrifice
Use me how you want to God
Have your Throne
Within my Heart
-'Available' by Elevation Worship