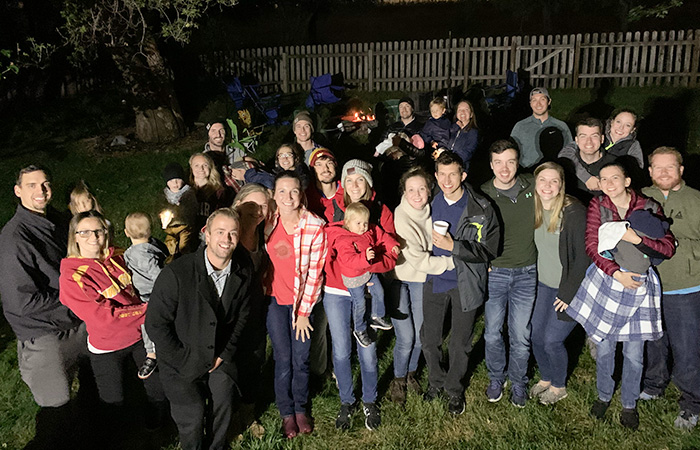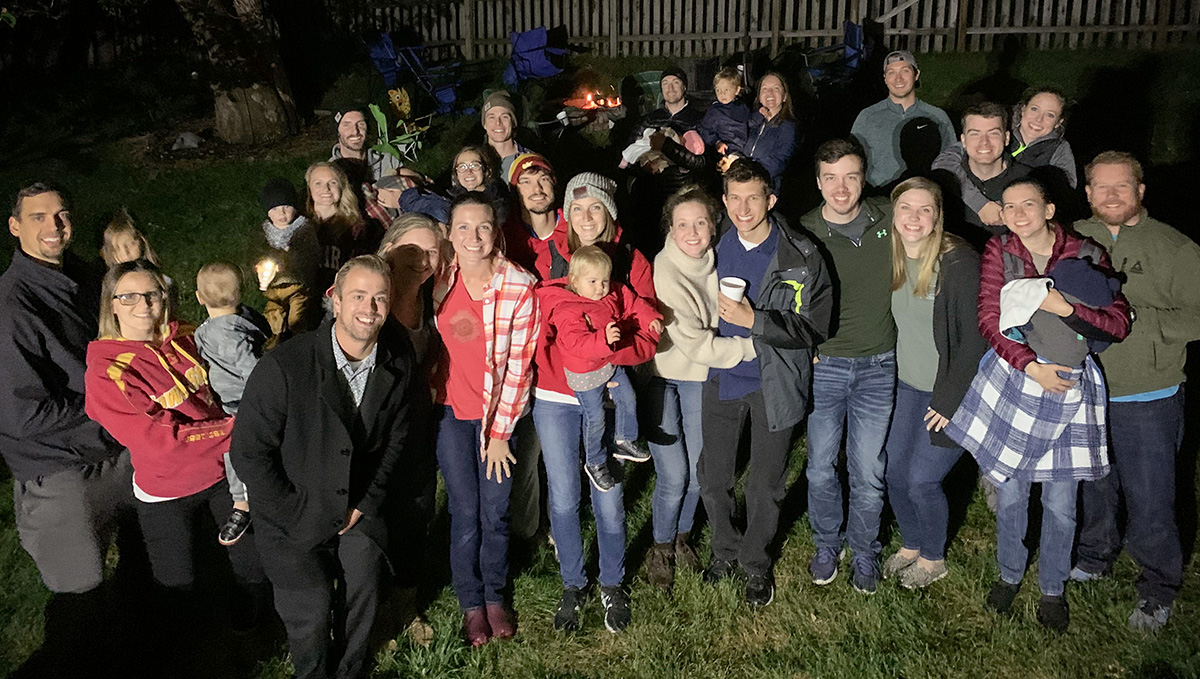 Gospel goodbyes are never easy, but multiplying disciples is what God calls us to do. Even in the midst of a pandemic, the West Dodge Couples City Group multiplied into three City Groups this month.  Led by DJ and Dana Hinman, John and Amanda Shelley, and James and Sarah Ortiz, their City Group of primarily young families grew out of a past multiplication. Covid-19 was a catalyst for multiplying again this fall.  The group had grown so much that they were missing the opportunity to meet together, eat together, and the intimacy that they had developed as a spiritual family. Regarding multiplication, "we were bummed at first because we felt we were losing community, but ultimately it has been good. This group was special – everyone was invested in the group, but we needed to multiply because of the pandemic, and we were ready.  Everything we missed in the last 6 months, we found in multiplication. We are now open for business!"
One thing that the group leaders did intentionally as they originally started the group was to set expectations that, ultimately, their goal was multiplication. So, when they started talking about multiplying in three ways this fall, the group was not surprised.
The other thing that these leaders did was to invest early on in individuals as potential leaders that demonstrated hospitality, transparency, willingness to commit to the group and a hunger for God's Word.  They chose a few men and their wives to start meeting in Huddles, encourage additional equipping, allow them to step in to lead in various ways, and sharpen each other.  Identifying potential leaders early on and investing in them is key to positioning the group to multiply for the future. Multiplication should never be just about the "number of members", but the readiness of members and leaders.
"Logistics when multiplying is always difficult. This time, multiplying was even more complex and confusing since we were dividing into three ways and we wanted to love everyone well. God always works things out and now He is writing three beautiful stories as the Lord continues to add to all of our numbers."
This story is a story of God leading, directing and equipping as the people of God faithfully take one step at a time.
"Gospel goodbyes do get easier as we go forward knowing that it is God at work in and through us to draw more people to Himself!"