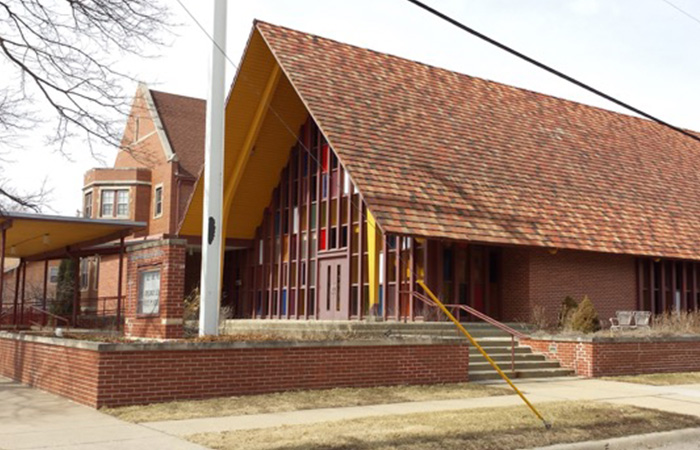 Just over a year ago we moved into the Omar building and we were a church of 650 people. Since then we have doubled and grown to 1,300 people! We keep adding chairs and people keep filling them. Our biggest problems continue to be good problems. We are consistently running out of space and on a typical Sunday there is standing room only and limited parking. Never the less, we are getting to witness God do an amazing work!
Our vision from the beginning has been to multiply disciples and churches. We believe that when disciples of Jesus are healthy they reproduce other healthy disciples. In addition, we believe that healthy churches should reproduce healthy churches. We want to reproduce churches all over our city because we think it's the best way to make and mature disciples.
Great things are happening and I want you to know that it's time to plant a church! For now we feel like God is leading us to plant a church in Benson just a few miles northwest of our current location.
Why Benson? For starters, there are 10,000 people in Benson and they are not all going to fit in in the Omar! We love Benson because we love our city and want to see people in Benson meet Jesus and experience the family of God.
Second, there is a flat out need in Benson. There are needs all over our city, but in Benson churches are closing. Benson is filled with culture and life but has very little gospel ministry happening and we want to see Jesus do a new work in a old part of our city!
Third, we have people in Benson already. A lot of you live in Benson or around that area and there are number of City Groups that are already meeting in Benson.
Fourth, to plant a church you need a vision, people, and a place to meet. Right now there are multiple church buildings for sale in Benson. So there are going to be opportunities for us to find a facility for us to gather in.
You may be asking, "When is this going to happen?"
Our prayer is to gather a Core/Launch Team of members by this May and for that team to start meeting on Sundays throughout the summer. We'd like to launch Citylight Benson publicly at the start of September 2015.
We realize that church plants take lots of leadership. Therefore, the point person for Citylight Benson is going to be Pastor Tyler. Tyler currently is serving as the director of Leadership Development and Communications. He leads a City Group, oversees a ton of stuff and we are blessed to have him and his family here. Tyler has pioneered ministries before and God is giving Tyler a vision and burden for Citylight Benson.
So over the next few months, Tyler is going to be building his staff team and recruiting a Core Team with committed volunteers, leaders, and elders. But, we are not just sending Tyler. We are going with you. Gavin and I will be rotating in at Citylight Benson to preach for a season. We are all praying for a Core Team of 200 plus people to join us! We are going to be sending some of our best staff so this is something that is going to be felt by all of us.
There are lots more details to communicate and we want to answer your questions and hear from you. So we want to invite you to a special vision and informational meeting for Citylight Benson on Sunday, March 8th at the Citylight Chapel (1023 N 40th St.). We will be hosting this meeting at two different times – 1:00PM and 7:00PM on March 8th. You can choose whatever is most convenient for you. 
Listen, we want everyone in our church at this meeting! We want everyone to be aware of what God is calling us to and how he is leading us. Please come!
Chris Hruska
Pastor of Church Planting & Multiplication