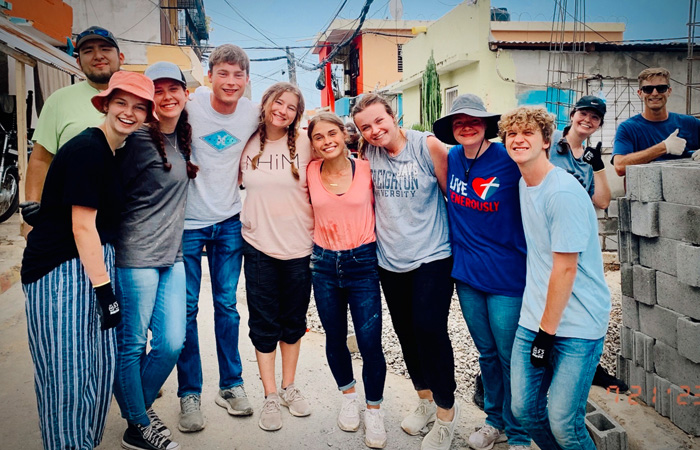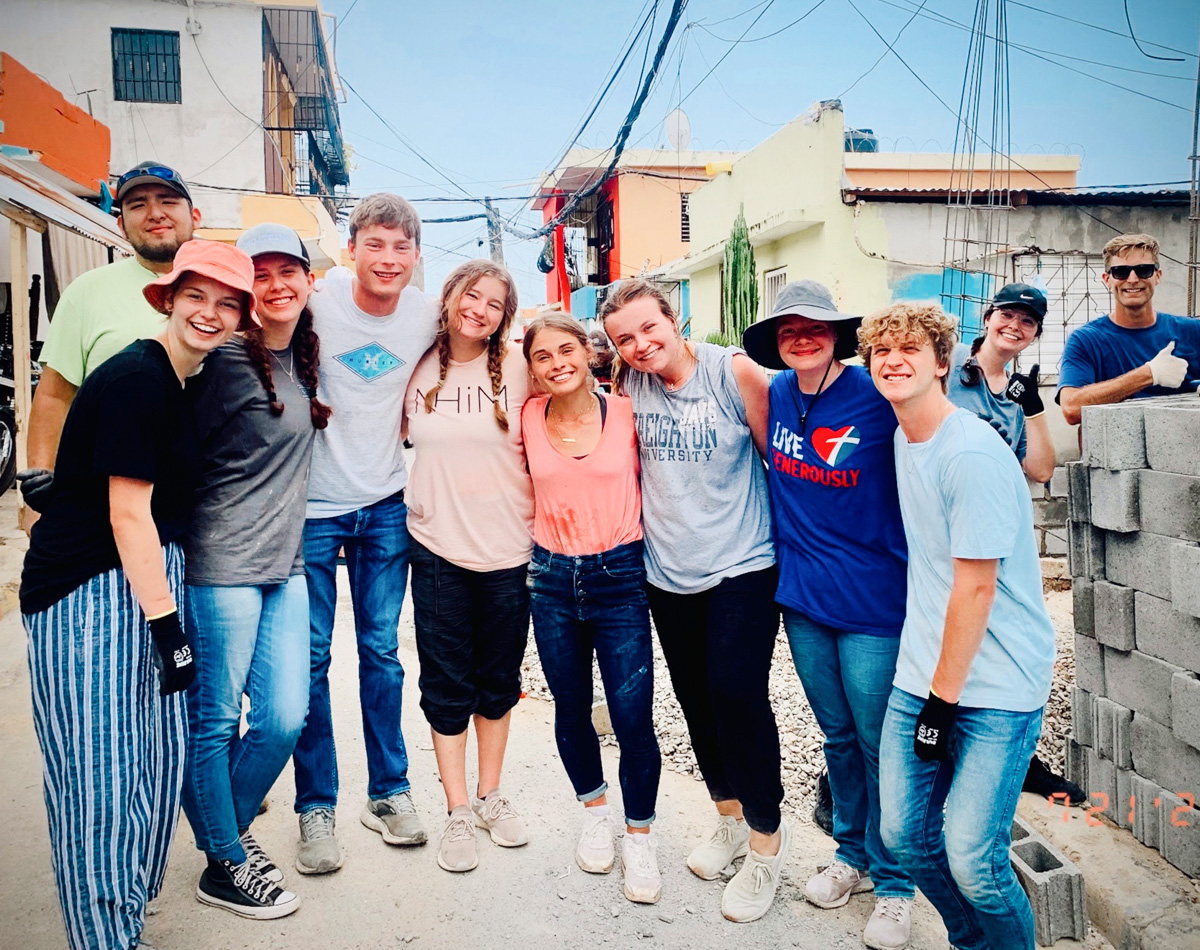 This past summer, Grace Farkas was part of a Salt Company mission trip to the Dominican Republic (DR). While this was not her first mission trip, it was her first overseas mission. The focus was on serving a local church and reaching out to college students. This really stuck out to her and was part of her interest to go.
Before they landed in the DR, Grace saw God reveal himself as a provider for their team. He provided a way to the country and a safe way back, even when there were complications. He continued to provide throughout the trip.
"He gave us what we needed when we needed it," Grace observed.
Most days, the team had some sort of group building time and individual devotion time, then they ate breakfast together and someone shared their testimony. Some days, the team did a service project like picking up garbage or helping with construction at a church, or serving at a coffee shop called the Greenhouse. At the coffee shop, the team met with young adults and helped them work on their English. On Sundays, the team went to a church and learned more about the history and culture of the DR.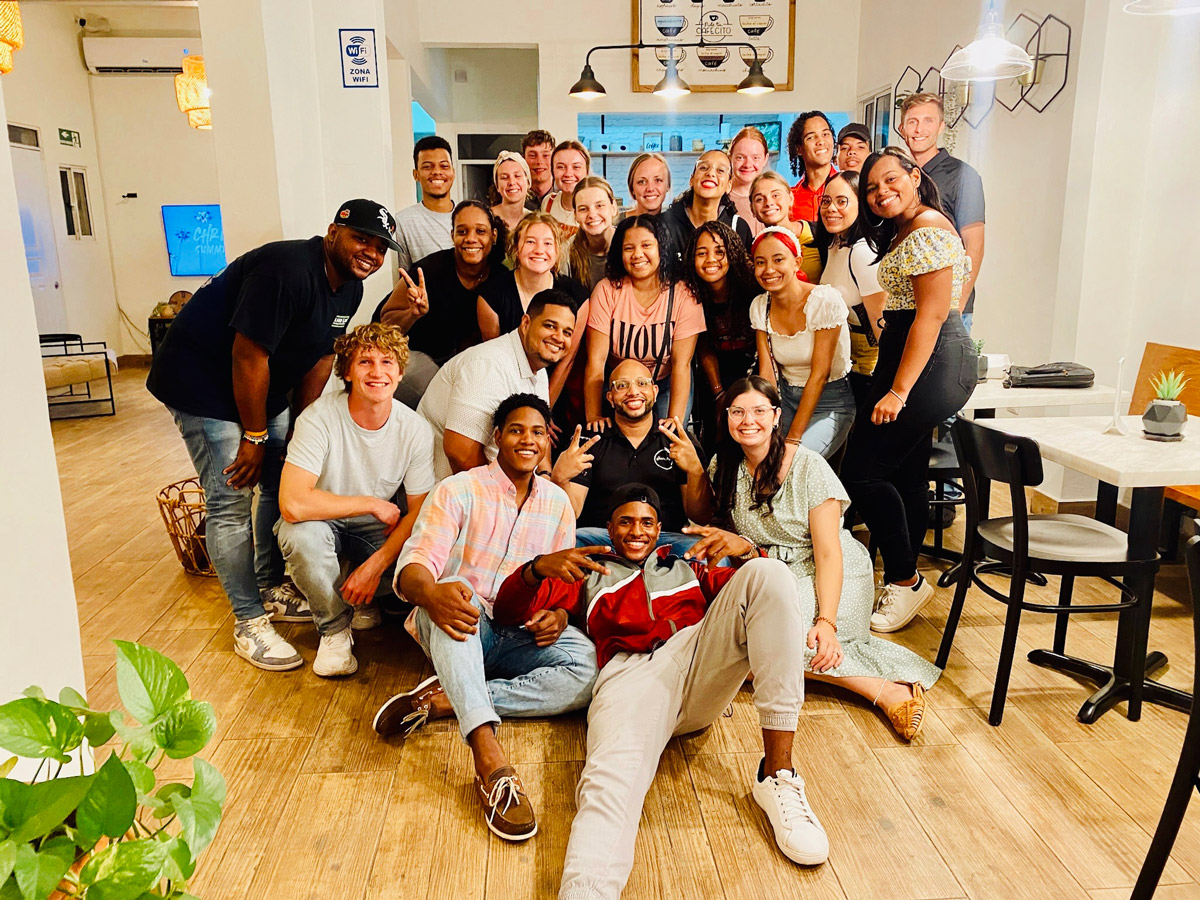 Grace saw God moving in many ways during the trip. One way was through the youth—the college students they met.
"This age demographic could be intimidating at times because of trying to relate to them and pursue students of similar age in a way that would draw them in and won't deter them from hearing the Good News," Grace said.
Still, God provided them many opportunities to talk to college students where it naturally flowed into a Gospel conversation.
The language barrier did not deter God's mission either. Grace noted that,
"The people from the DR were compassionate and helpful with the differences or wanted to practice their English with us."
During a VBS the team participated in, the team was helped by one girl who would help translate for the other children there. The difference in languages made Grace more mindful of what she was saying.
Another way Grace saw God moving on the trip was through the church they visited. It was amazing to see the Pastor's heart for the church and the people in that area. One of her favorite parts of the trip was her time at that church. The message and songs were all in Spanish, but the team was hit by God's heart for the nations.
"We may not speak the same language, but we were worshipping the same God," Grace marveled.
Travis, one of the Salt co-directors, gave a sermon the second week they were there that was translated to the audience. The pastor's daughter learned parts of "Way Maker" in English. When singing the song, the team would switch back and forth to English back to Spanish giving the ability to sing together. This was a beautiful demonstration to Grace of the different languages and people worshiping God together.
God was also working in Grace's heart during the mission trip. He encouraged her to lean on him through the uncomfortable situations. Grace shared that,
"When I am outside of what feels safe to me, I feel him even more."
By serving on a mission team to another country, God showed Grace that there is no area that does not need the Gospel. Grace stated,
"Many people in the DR may have a religious background or some knowledge of God, typically through the Catholic faith. But no matter where you go, even if Christianity already seems popular, God calls us to go and share the Gospel openly."
Grace grew closer to her team on the trip. They already knew each other before they left, but they became even closer.
"They are now to me some of the most caring and Christ-like friends" she said.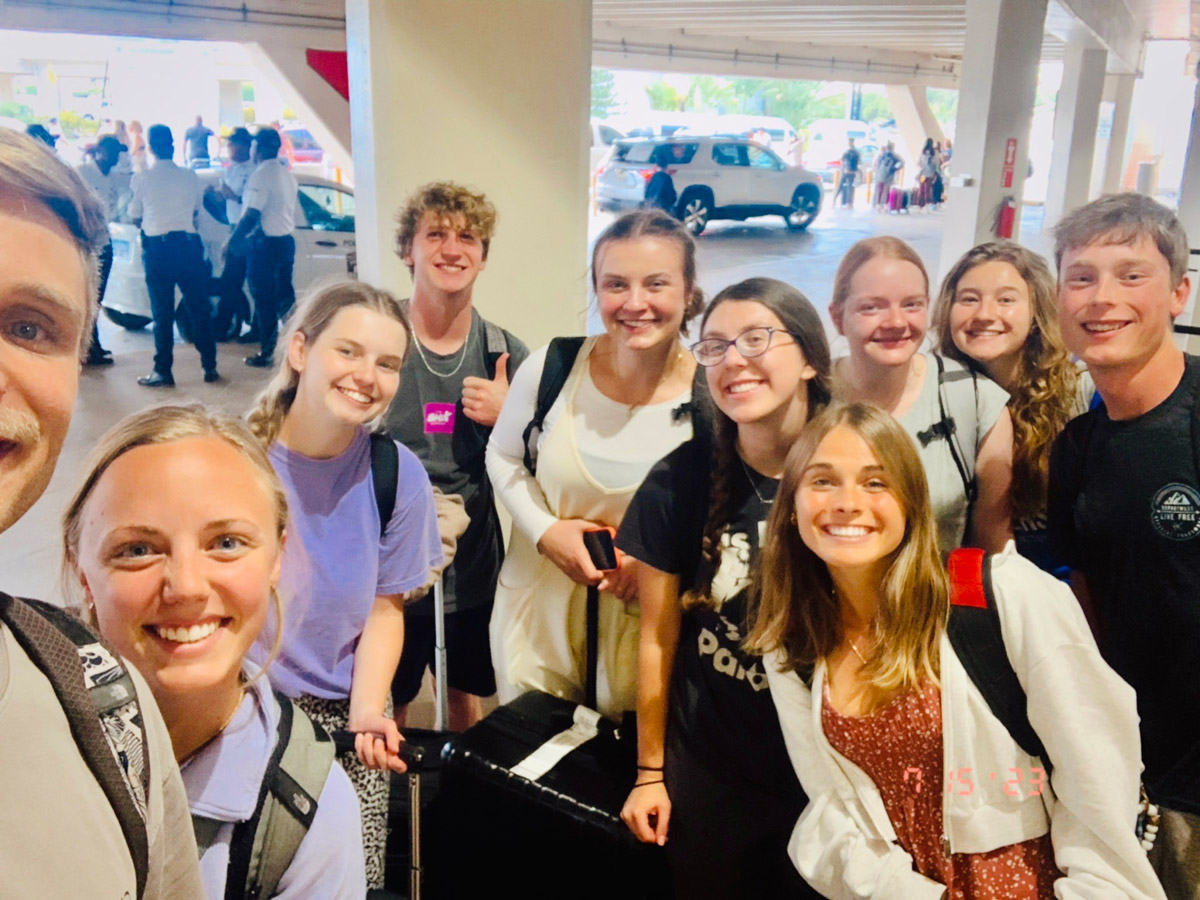 Because of this trip, Grace has grown closer to God and saw what it looks like to be on full time mission. She saw God's heart for mission through the Envision partners and saw people trusting God with their career and future firsthand. Grace now knows that "the Gospel is needed everywhere, and God is the same God everywhere". Going forward, she is considering going on a 2-month mission trip. Even though 2 months sounds scary, her time in the DR has shown her reliance on God and the importance of missions.
If you are interested in learning about future opportunities to go on a short-term trip, reach out to Luke at luke@citylightomaha.org.