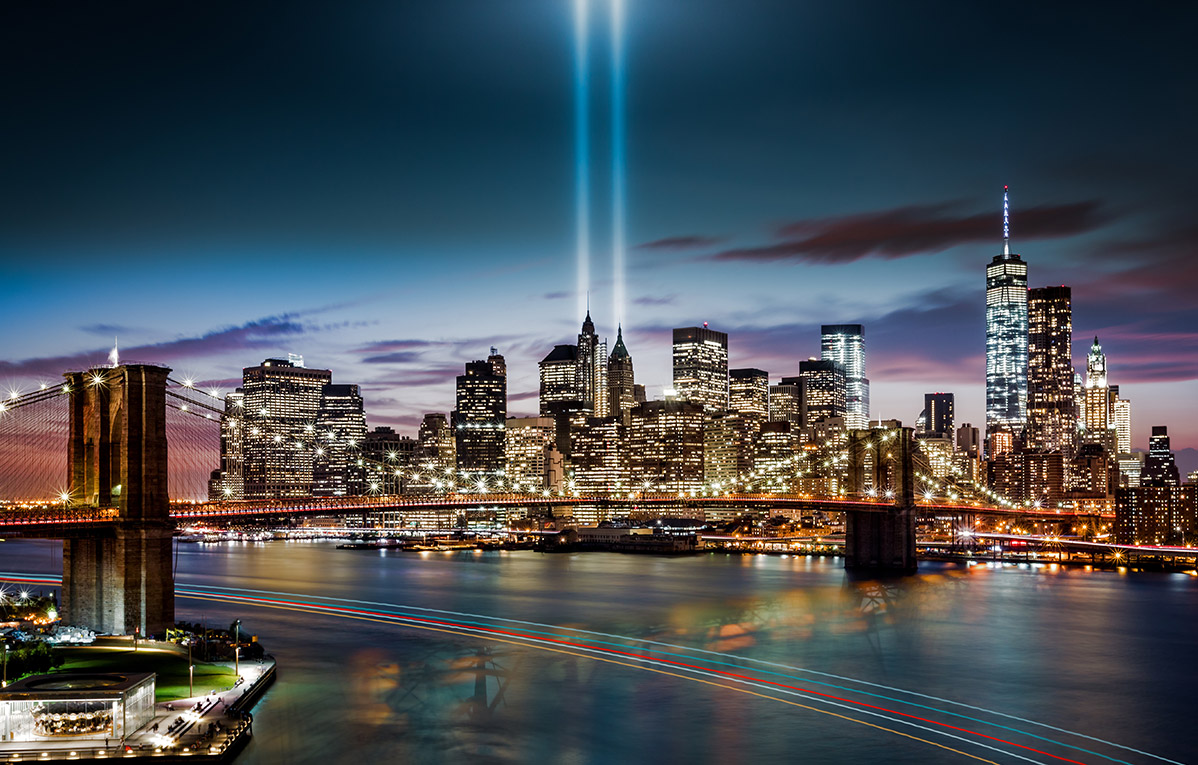 This Sunday is the 15th anniversary of the attacks of 9/11, an event that has changed and shaped the culture in our country and our world in ways we could never have imagined. I still remember where I was on that day, a sophomore in college, I remember seeing the first tower smoking on the TV when I left for class, and then on the TVs in the lobby of the building my class was in, I saw the second plane hit the tower and just remember this flush and sinking feeling, as I started to realize what was actually going on. I remember the horror of that day like it was last month, despite not having any personal ties to anyone involved in the attacks.
As we reflect on that event 15 years later, many thoughts and emotions undoubtedly stir in us. How do we respond as followers of Christ to this tragedy? As the dust has settled on that tragedy, how do we let the Bible inform how we deal with it and other senseless acts of violence and terror still being carried out in our world today? Three things have stood out to me as I have reflected on this: We mourn with those who mourn, we appreciate the sacrificial nature of those who serve and protect us, and we love our enemies and trust in God.
We Mourn:
Romans 12:15 says "Rejoice with those who rejoice, weep with those who weep." On 9/11/2001, 2,996 people lost their lives. 2,996 families lost loved ones. Fathers, mothers, sisters, brothers, children, and friends did not come home. Since then countless others have lost their lives to violence here as well as abroad. These are real lives, real people, creations of God. We weep with the families who have lost loved ones, with the friends of those who have been violently taken from us. Jesus gives us the ability to enter into the sorrow, to not be afraid of weeping. He brings light to the darkness, and hope to those who weep. We can go there because Jesus is already there.
We appreciate:
One of the most harrowing things to see on that day was the courage of those who ran in while everyone else was running out. The first responders, the police, the fire department, the red cross, volunteers who helped out, etc. Without regard to the danger of the situation there was no small number of people who put their lives on the line that day and every day since then for the good of others. Let's not remember that day without remembering the selfless sacrifice of so many. Jesus said in John 15:13 "Greater love has no one than this, that someone lay down his life for his friends". Jesus showed us the ultimate fulfillment of that verse when he laid down his perfect life for us. He sacrificed for us so that we can sacrifice for each other. There is very little practical expression today better than those who put their lives on the line for us every day here and overseas.
We love and we trust:
I remember in the weeks and months following the attacks of 9/11 when those responsible started to come into focus. I remember feeling a sense of anger and even hatred to someone who could carry out such an evil on somebody else. It is easy to become full or rage and hatred for someone who does something so obviously evil. However, I think Jesus has something much better for us than to become a slave to hatred. Jesus says in Matthew 5:43-47 "You have heard that it was said, 'You shall love your neighbor and hate your enemy.' But I say to you, Love your enemies and pray for those who persecute you, so that you may be sons of your Father who is in heaven. For he makes his sun rise on the evil and on the good, and sends rain on the just and on the unjust. For if you love those who love you, what reward do you have? Do not even the tax collectors do the same? And if you greet only your brothers, what more are you doing than others? Do not even the Gentiles do the same?"
Jesus calls us to love our enemies, to love those who persecute us. WOW. What a revolutionary and countercultural thought! There is no way we can do that without fully trusting in God. There is no way we can look at the pain that has been inflicted and respond with compassion and love without having trust and hope in God. One my favorite places to go when I think about the promises of God is the promise in Isaiah 25:8 "He will swallow up death forever; and the Lord God will wipe away tears from all faces, and the reproach of his people he will take away from all the earth, for the Lord has spoken." We can trust that one day the pain will be gone, that our tears will be wiped away, and the one that will accomplish these things is not us but God. That is a promise we can have full hope in
As we reflect this Sunday on that day 15 years ago, let's remember to mourn with our brothers and sisters, to appreciate those who give us a practical picture every day of what sacrifice looks like, and then to love those who hate us and fully trust in the only one who deserves our full trust.
-Joe