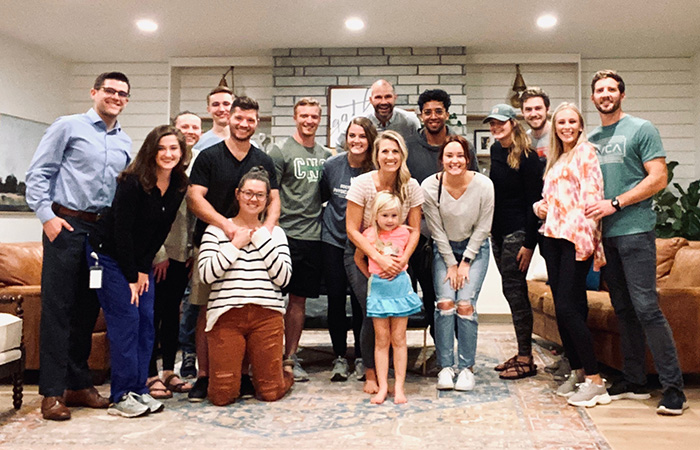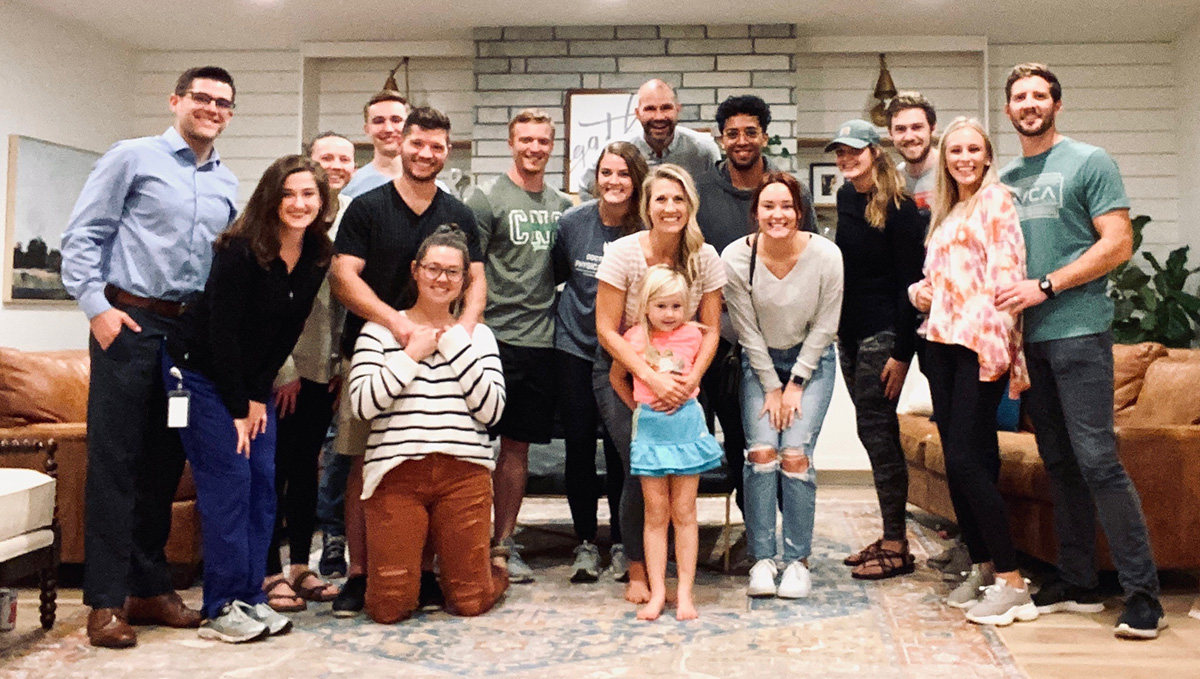 Citylight calls City Groups to have a clear mission where predominately they are focused on a "neighborhood" or "network".  We have heard much about neighborhood focused City Groups, but most of our City Groups are focused on a "network".  Many times, the mission starts with a "holy discontent" that drives City Group formation. One example of this is the Newlywed City Group, led by Chris and Kristin Hruska.
Chris and Kristin Hruska were called to start a new kind of City Group. "Our desire was to create a community for newlywed couples where men and women can learn to apply the gospel to their marriage as they relate and respond to their spouse."
Chris and Kristin's former City Group became a church plant as all of the members moved to CL Bennington, but that meant they had been released and needed a new mission.  They prayed and God was clearly giving them a burden for new married couples as they start their relationship to give them a firm foundation. They saw themselves as a spiritual big brother and sister walking with these couples in this stage of life.
Their past pain led to their current purpose.  "As a newlywed couple, we struggled for years. We could share the gospel to others but failed to show the gospel to one another. Kristin comes from a divorced home. I come from a fatherless and broken home. We had wounds and fears. What helped us was connecting the gospel and applying it to how we live with one another."  Their desire is to give these young couples a deeper understanding of how the gospel impacts every area of our lives.
"We want our group to be rooted in the gospel. We are not moving past the gospel to some new marriage tips. Instead, we are doubling down on the gospel as the means to personal growth and a healthy marriage. Jesus models how to love, serve, pursue, make peace, bless, forgive and more!"
One of the benefits of this group is peer learning. New husbands are learning from one another; new wives are sharing their best and worst as they are sharpened. They wanted an opportunity for these new couples to learn in community pointing them to Jesus rather than trying to figure things out alone, in hiding, or in isolation.
Chris and Kristin's hope are for the couples to go all in for Jesus. They want to help these couples develop not just fruit but to begin to develop spiritual legacies. Success looks like couples who are gospel centered as they embrace God's design and purpose for their marriage.  City Groups are just that, disciples making disciples in the context of a clear mission.