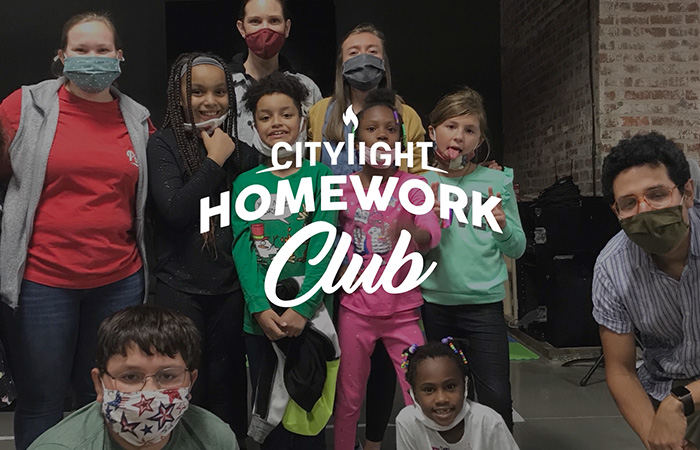 When Omaha schools shut down last year, fear and uncertainty gripped most of us. For single parent families, choosing to stay home or go to work became a real dilemma that seemed overwhelming and hopeless. How do you provide for your family?
The idea of a space at Citylight for these kids to come and get help with schoolwork was suggested but it quickly became intimidating. How does a church run a volunteer-led school  and launch it within a few weeks?
Think about it. To ask this question is almost laughable but then to find an answer and launch it is truly impossible on worldly terms.
But God! God loves the impossible.
Through the Holy Spirit, Citylight Church heard these concerns and the Body of Christ stepped into the lives of these families by quickly putting together an outreach program called Homework Club that thrived until schools opened up this past February.
And so, in the middle of a year that seemed to be of loss, dysfunction, and division, we saw God moving and doing Kingdom work! The Homework Club story is one testimony of this Kingdom work and we celebrate this through the Homework Club video.
It is in these moments, these people, these circumstances that we have the opportunity to see God, to serve God, and to share God with the world.
There are so many other stories that can be told of God's Kingdom work. Citylight recognizes this opportunity and has created a Story Team to encourage and carry out this mission of storytelling. And we invite you to be a part of it. If you have a story, know of someone's story, or want to help tell a story, will you join us? For more information, check out citylightomaha.org/stories.