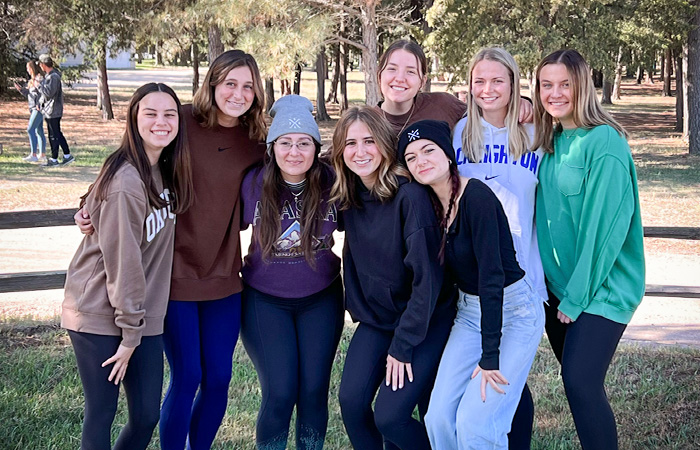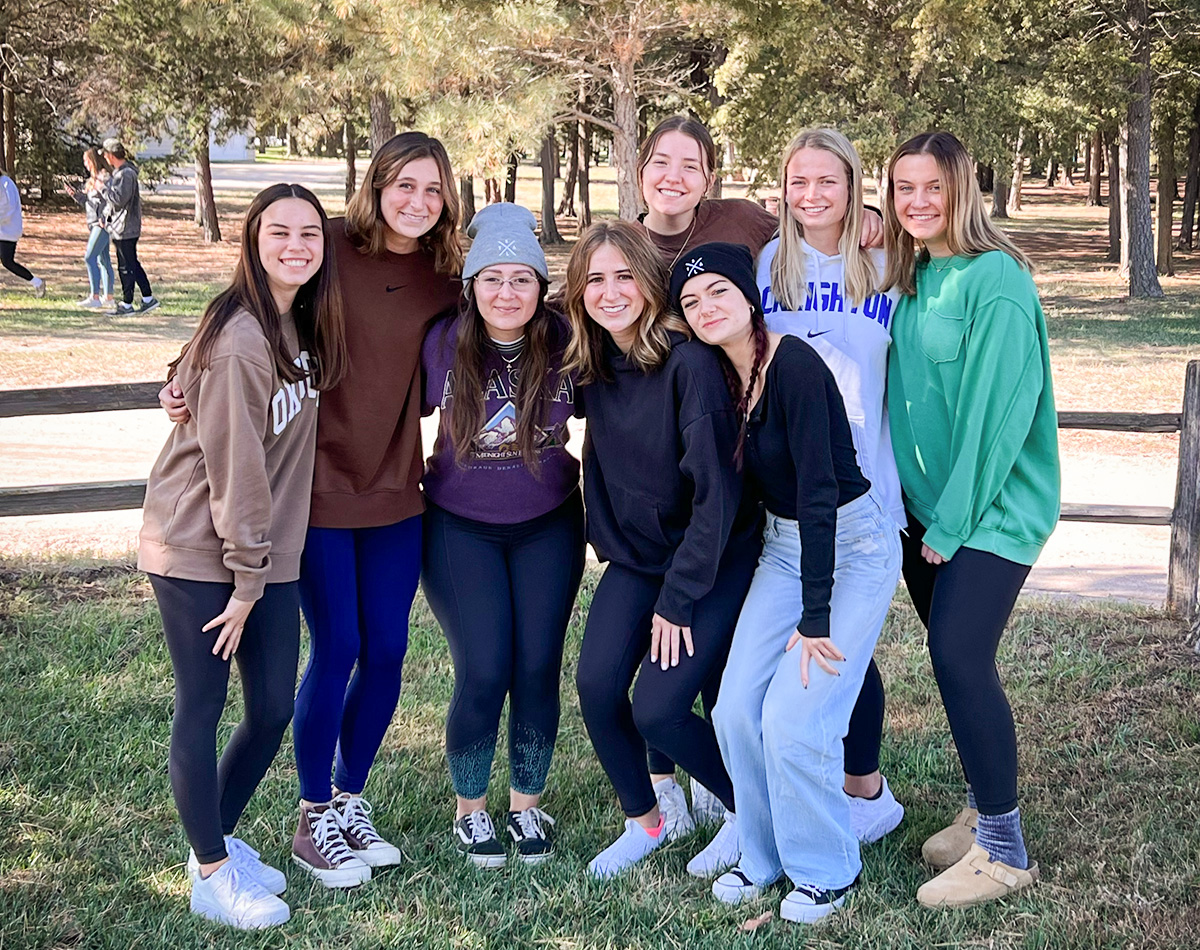 The world being how it is, is tempted to grumble and complain based on the assumption that the average young adult does not care about their faith. It's easy to think that following Jesus is going the same way as payphones and Rolexes for the next generation, relics of the past nostalgically discussed around holiday tables. Jordyn Howe is a living testament to the opposite of this assumption. She is a sophomore at Creighton's College of Nursing who cares deeply about her City Group, serves faithfully in Citylight Kids, and actively pursues God. Jordyn's life looks different than the average college student's because her life has been impacted by the Gospel.
"I came to college not planning on going to church, but then I ended up getting a roommate who knew about Salt Company (Citylight's college ministry). Basically, my roommate needed a ride, so I took her, but I ended staying and liking Salt Co. I realized that community was important for my time at college, so I decided to go to Salt, then City Group, then church and eventually Citylight Kids. The first thing I noticed about Citylight was how everyone was really involved. I felt like they didn't just "go there." People immediately started reaching out to me; I felt known. It is so apparent when I walk into church how people aren't there to just hear a message and then walk out. They truly live their faith out. That inspired me; how people in the church treat each other. I thought 'that's how I want to live.' Before college I believed but didn't really practice my faith. I lived how I wanted to. I wasn't aware of what God wanted for my life."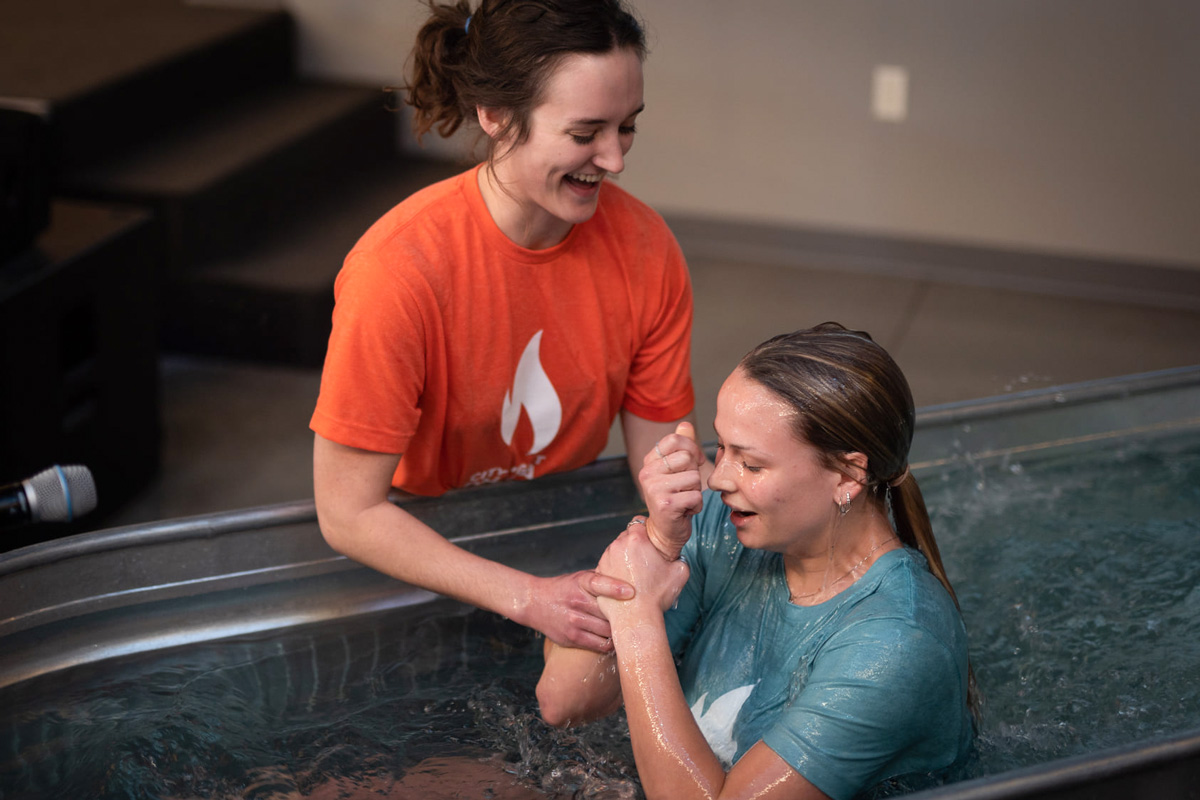 Change was not immediate for Jordyn in her walk with God. She describes real struggles that every Christian experiences.
"Honestly, I struggled right away with how to let God be the center of my life and how to actually live that way, and I still struggle with that today. Especially recently, I just don't "feel it" as much as I want to."
Jordyn knows she is not alone. She has fellow believers by her side encouraging her to not give into the lies she hears sometimes.
"I have a great group of friends from Salt Company. Hearing how they are struggling is helpful. I like to compare myself with others. I think 'they are so much better than me,' so hearing how they are struggling and then trying to get better together is helpful. I try to think 'what would the Bible say about this.' Whether that is talking negatively about someone else or even myself, would God say the same thing I'm about to say? God created us in His image, and I often don't see myself or others like this."
Jordyn candidly says that she is more kind and more humble since growing in her faith. The way she views and treats people is completely different.
"I used to be so mean to even my own family. I used to judge them so much, but I think I have changed through a lot of prayer and asking for God to help me view people as He views them."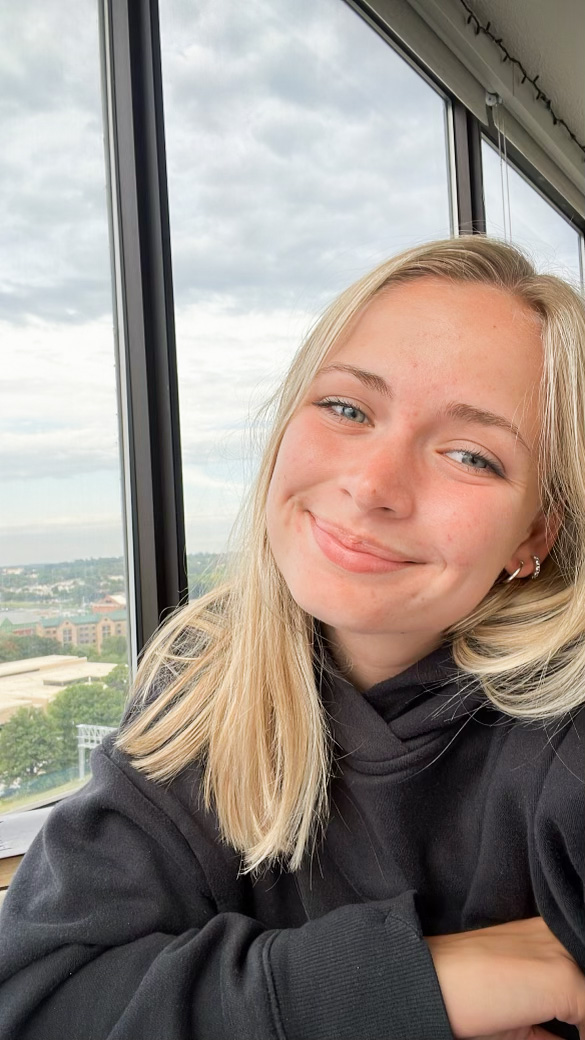 In addition to Salt Company, Citylight Kids has also been a setting which the Lord is changing and shaping Jordyn's faith.
"I serve with third through fifth graders and I love it. Honestly, they inspire me. They know so much about the Bible. Last week we were talking about how God never lies. I went home and thought about how I don't even believe that for myself. I learn so much from kids. It helps me a lot to have faith broken down into third-grade terms. I started serving with kids because it allows them to grow up in a community, I wish I had. No one was consistent with me when I was a kid. I serve with one lady who is there every week which is so cool. Those kids having that consistently is really cool."
For her future, Jordyn does not have a clear picture of where she wants to be after graduation, and she finds joy in that. Jordyn explains that before this year, she had a very specific vision for her life, but now she is open to wherever God leads her.
"Just being okay with whatever happens is good. I have no idea what exactly I am going to do after college. Growing in my faith has made me not worry so much."
God is pursing college students, right here in Omaha and Jordyn is proof of this. God is working through Citylight and Salt Company to bring more children and young adults into His family and into His flock. If anyone feels discouraged, all they need to do is spend a night at Salt Co. and see the sea of college students worshipping Jesus. Or, they can look at Jordyn and see a student, a member of the next generation, who cares about her faith and a follower of Jesus.
Citylight's college ministry, Salt Company, meets Thursday nights at 8 pm at Midtown. For more information, check out citylightomaha.org/saltco.