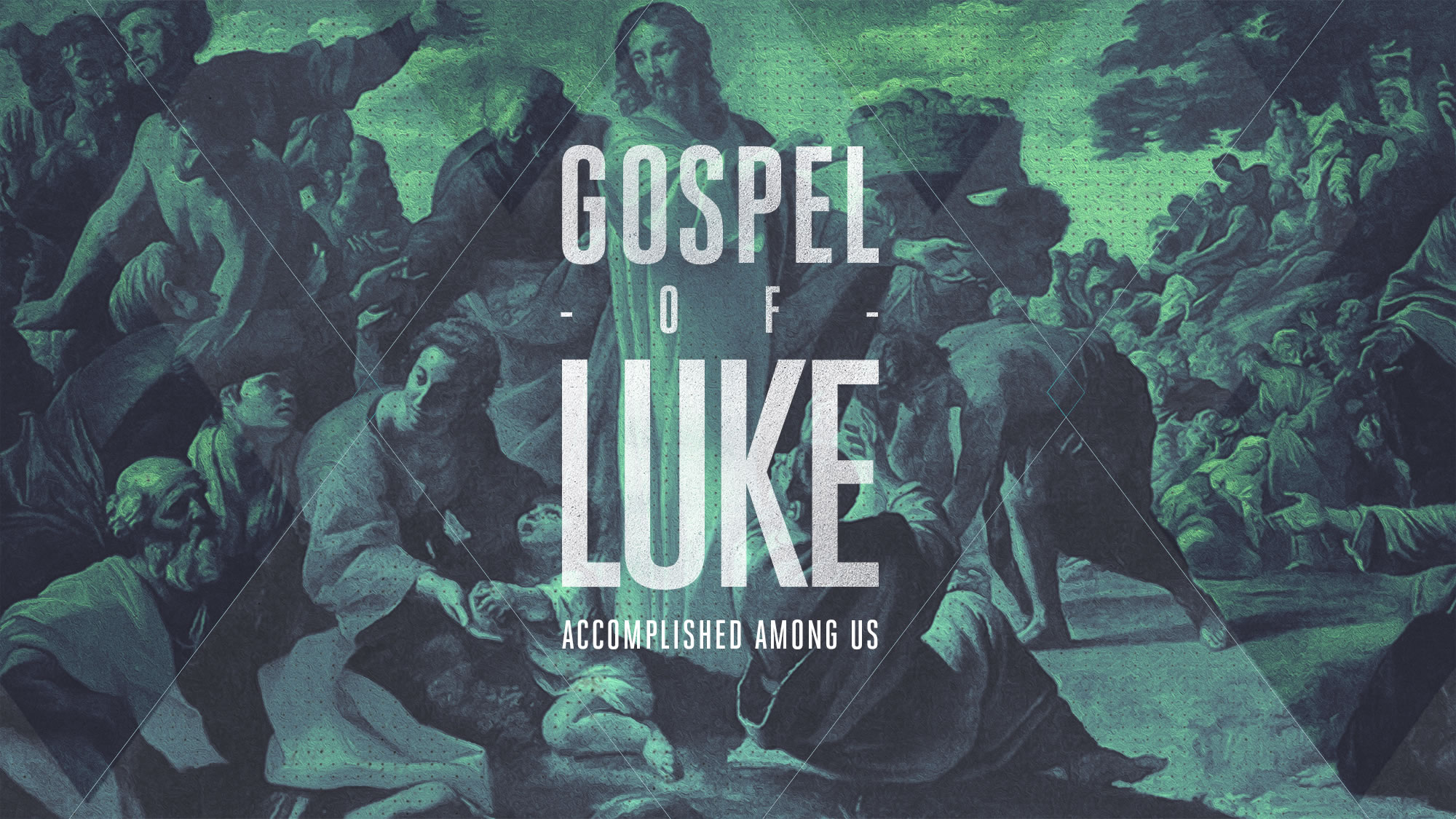 Our church can't get enough of Jesus. Last year we studied the life of Jesus in the Gospel of Mark which shaped our church in significant ways. The theme was "Follow Jesus." Guess what? People followed Jesus! Coming out of that sermon series we baptized 70 people last summer. Therefore, we are confident that God will accomplish his will in the life of our church during this Luke series.
From now until Easter Sunday we will be reading, discussing, and preaching on The Gospel of Luke chapters 3-15. Because the Gospel of Luke is a lengthy book that takes up 25% of the New Testament, we will go back next January and preach through the second half of the book. Let me give you a quick preview of our series:
Luke, a well-educated doctor and historian, set out to prepare for us an orderly account of the life of Jesus. In order to help us be certain of the things we've been taught, Luke spent a significant amount of time compiling critical eyewitness testimony from a variety of sources. His purpose was to proclaim all that Jesus "accomplished among us" (Luke 1:1). What did Jesus accomplish? He came to seek and save the lost (Luke 19:10). Being the only non-Jewish writer of the entire New Testament, Luke labored to show that Jesus is for everyone! He sought out the religious and irreligious, the morally astute and astray, the rich and poor, the popular and marginalized. If you think that you aren't good enough for God or aren't sure that you are the kind of person God is interested in, Luke reminds us that Jesus is the savior of all. He didn't come for "someone else" but for people like you and me. 
Gospel of Luke Study Guide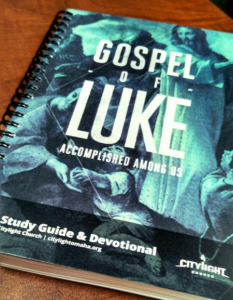 A volunteer team of 15 Citylight writers have produced an amazing 176-page resource just for you!
There are two major components to this resource: (1) Bible study questions and (2) 42 daily devotionals (3 per week for 14 weeks).
Please get this Study Guide! Our hope and prayer is that you would study the Luke passages on your own and bring your insights to your family, discipleship group, or City Group. Carry this around with you, always encouraging, confessing, and sharing what you are learning from God!
Purchase for $8 on Sunday
You can get the spiral-bound hard copy for only $8 at the Connection Table (or 2 for $15). There are limited copies available so make sure to grab one right away.
Download PDF for Free 
You can download the FULL resource for FREE (PDF version) by clicking here.
Kindle Version 
Starting at midnight tonight through next Saturday, you'll be able to download the Study Guide on Amazon for your Kindle app for free. After the first week the price will be $1.99. Go to the Amazon page by clicking here.