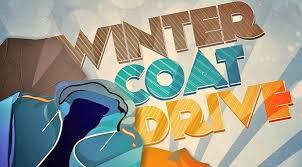 1PM Gathering Cancelled
If you've been around Citylight for awhile you realize that change is constant. Last Sunday Gavin announced that we are canceling our 1:00pm.
This fall has been crazy with record attendance and very little space for guests. In an attempt to create room for the people God has been drawing to Citylight, we decided to add a third worship gathering at 1:00.  We thought with the number of young people we have at Citylight a later time would be ideal.  We were WRONG!  After 4 weeks, the 1:00 gathering did not take off like we anticipated.  In humility, we are taking a step back and admitting that an afternoon gathering is not the answer.  So do not come to worship at 1:00, unless you really like to mop floors!  (Kent can always use help on his cleaning team!)
Our 9am and 11am gatherings continue to be full so please help us by getting cozy next to the people you sit next to and parking in the South Lot if you are able.
Coat Drive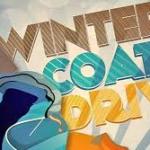 Yates Community Center is collecting coats for refugee and immigrant families again this year. We want to get started right away so we can be well prepared for the cold weather ahead. Many of our new refugee families do not have cars and so are getting to work and school by bus or on foot. This makes it especially important for them to have quality, warm winter gear. Because of the high population of refugees surrounding CityLight's location, these items will be going directly to many of the families in our immediate and adjacent neighborhoods.
Please encourage people to bear the following in mind when donating:
1. Items should be in good condition.
2. Baby through adult sizes are needed.
3. Coats/Jackets should be warm. No light jackets please.
Baptism Class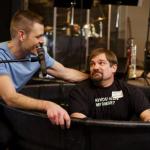 October 19th at 11:00am will be our next Baptism Class. If you'd like to get baptized or just learn more about our view and practice of baptism you are welcome at the class. We are offering a make-up class the following Sunday, October 26th in case you have a schedule conflict.  Our next Baptism Sunday will be November 16th.  If you have any questions related to baptism please contact tyler@citylightomaha.org.
A Call to Prayer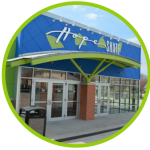 We are partnering with The Hope Center for Kids in organizing 30 days of prayer. The goal is to have Christians pray in the Hope Center every hour it is in operation. We want to see the Lord move in our city, in kids' lives, and bring unity to Omaha. Anyone interested should contact Alex@citylightomaha.org.
Bible Basics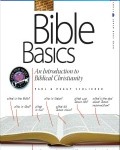 We are offering a 6-week Bible Basis class led by Paul and Peggy Schlieker. Class begins Oct 19 (11am-12pm) at the Chapel and provides full-color lessons that identify fundamental truths about God, the Bible, Satan, Sin, and Jesus. Seasoned believers are invited to learn how to use this study with others. Materials will be $5. Sign up at the Connection Table on Sunday.