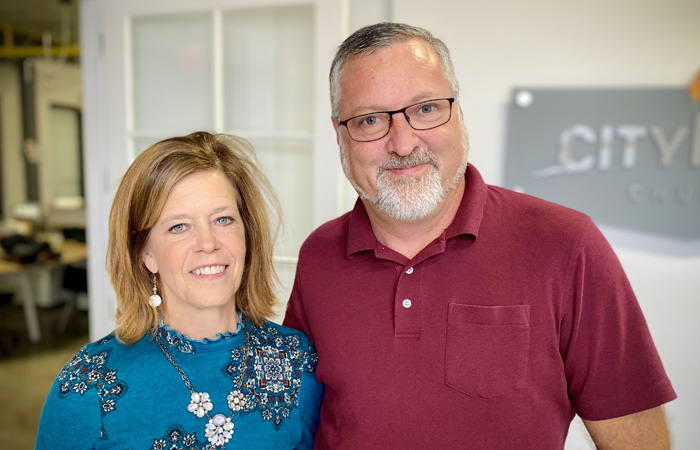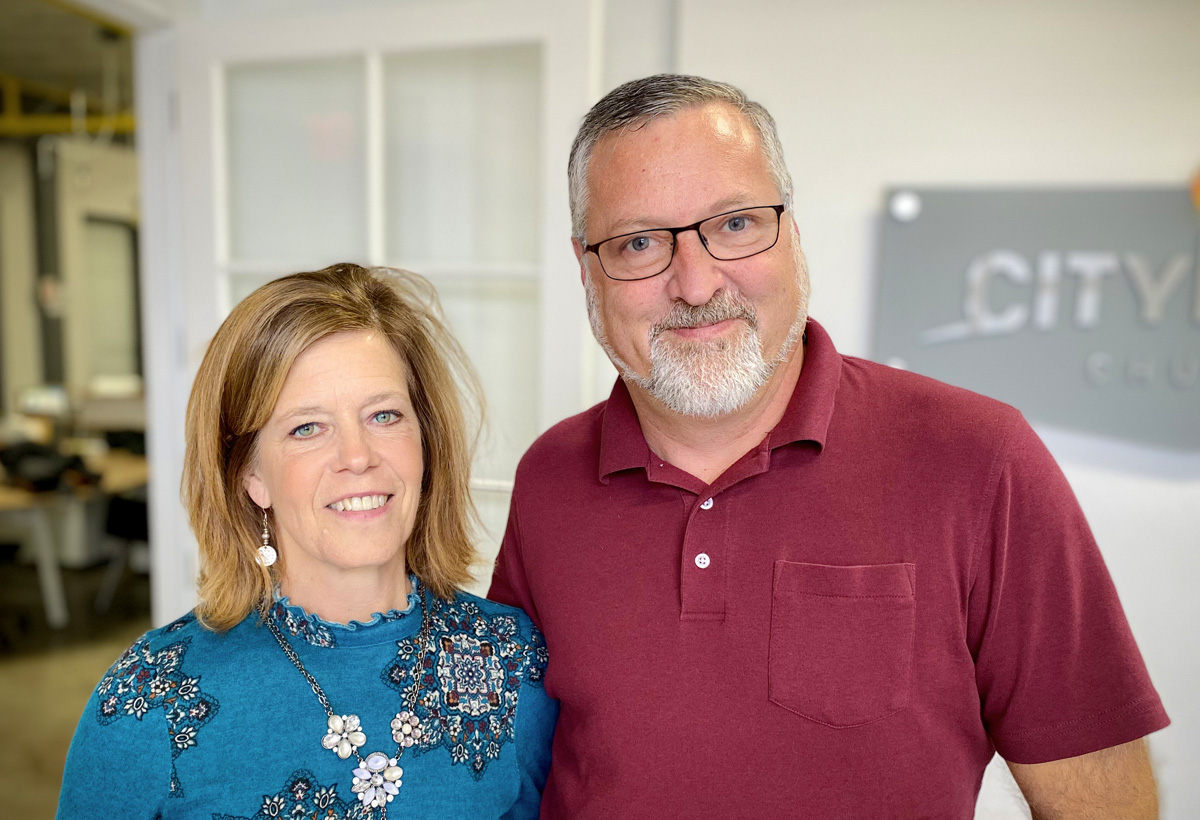 If you've been gathering with Citylight for some time, you'e probably heard about the elder board or the term "elder". Citylight believes the board of elders represents the spiritual leadership of the church. It is made up of five staff elders from our pastoral team and five lay elders chosen by the membership. It is the responsibility of the elder board to be servant leaders that set the overall missional direction of the church under the authority of Holy Scripture and Jesus Christ. This authority and direction is described in 1 Timothy 3:1-13 and Titus 1:6-9.
Larry Hanson was voted on the elder board last year. He and his wife Cathy are not new to Citylight. They have been faithfully gathering at and serving Citylight since the church was about a year old and point it all back to Jesus and what He did for each of them. They continually seek what God wants and considers His Kingdom work the compass in their life. They have six grown children and seven grand-children and counting.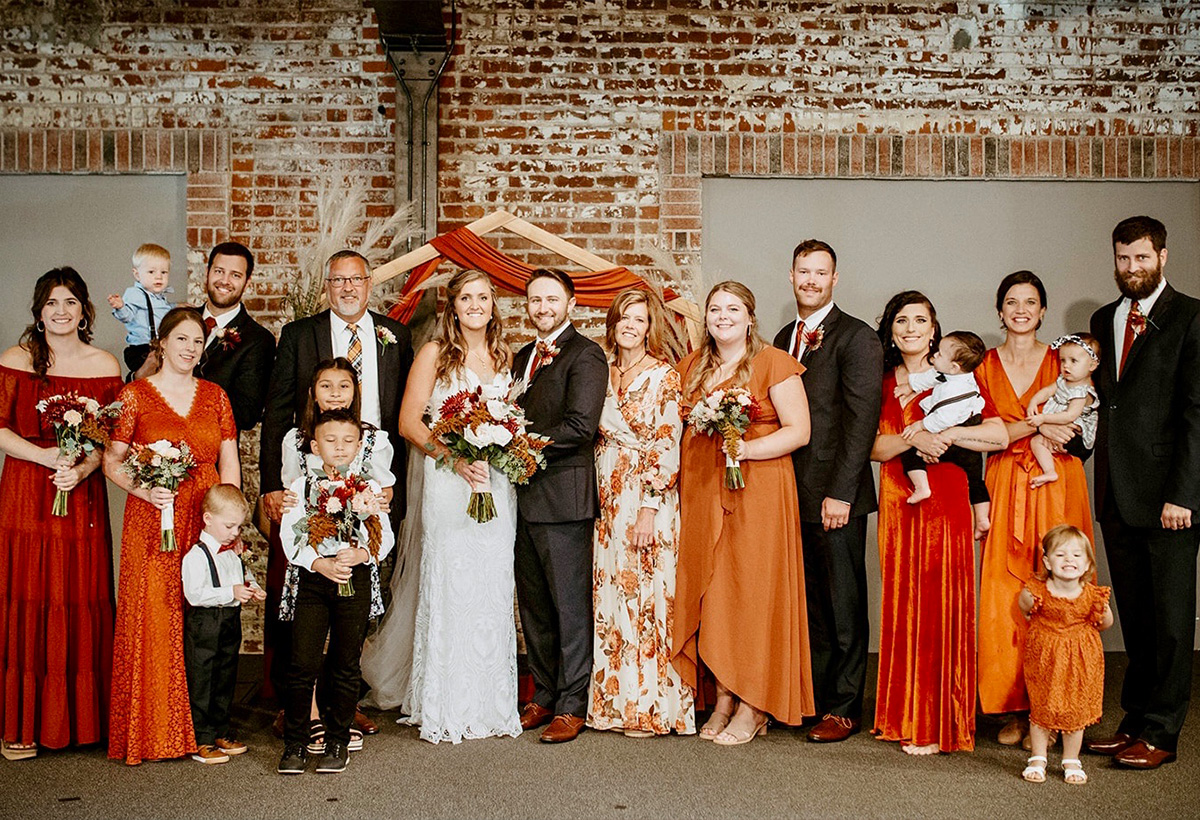 A little over a year ago, while considering if they were being called to the Bennington church plant, a pivotal moment was revealed.
"A lot of people assumed we would go to Bennington since we live so close," shared Larry. "Cathy and I learned a long time ago to not move unless God calls you to move and to ask often 'what does God want us to do?' We started to think of maybe getting our toes wet with Bennington, to make sure. The very next night we had a beautiful City Group night, and the very next day we were asked to be committed to Citylight Omaha for 3-5 years in an eldership role."

Cathy added, "I feel like I am always open to where God wants us to be. It's not a hard decision when the Lord is leading you. There's always new community and ministry here. It wasn't a hard decision to stay."
So what exactly does an elder do and what is expected of them? The elder board has the ability to make decisions regarding the management, operation, and financial viability of the church. When asked what this looked like, within a second, Larry answered.
"We pray and a lot."

Larry went on to describe that "well over a third of our meeting times are spent in prayer. We pray for any topic that needs discernment. We stop and pray about it and prayer opens and closes each meeting."
Cathy has seen the use of prayer first-hand when Larry was being vetted as a possible elder.
She said "I appreciate the amount of consideration and prayer and the extensiveness of where and how the men are vetted for this elder position. Biblically you see the picture of Moses calling up people to share discerning matters of disputes. The early churches and Jesus sending out the workers to help in the churches. The nomination process and the requirement of an elder is Biblical. We see it in Timothy and Matthew. The whole vetting process was time in prayer and it included me. It was praying over me, for me, and the process."
With every decision, much is considered and everything is determined and decided with 100% acceptance from the board. The board makes decisions and determines everything from staff roles and job descriptions to budget allocation and church affiliation. Last year a big decision was made about whether or not transferring to SBC from CMA should be done.
"That was a hard one and took a lot of discernment from the board," Larry reminisced. "For instance, the board determined that at least 75% of the members had to vote for it or we were not going to do it. Someone asked, 'what if it's 74.8%?' We were confident that if God wanted it to happen, it wouldn't be 74.8%. God would make it clear and He did."
Many churches have various forms of trustees, deacons and elders and the organization of it can look different. For Citylight, the elder model, a small trusted group, has worked well.
With the size of Citylight Omaha being a bigger congregation and at two locations, elders are encouraged to visit both locations periodically to experience the different structures and culture, and to see and connect with the entire family. Elders are also an additional team of people that serves and supports the church and helps take this burden off of the pastors.
"I think this small group of elders should be involved with everything because all of that plays together," Larry said with confidence. "If you have everything separate, with many groups making decisions, it can become unhealthy. Teams have equal rivalry between boards and you also have a question if every team has the most qualified people. It's easier to fill five vetted positions rather than 25 or more. Most church board positions are only for a year because of the 25 people size. The smaller is more affected with our board having a three year commitment."
Larry has a business mind and considers his role as an elder of a big church with a big budget. He takes very seriously, as do the other elders, this responsibility and how the church is spending that budget, how it's allocated, asking if the programs are being pursued because God is calling us to that or not, etc.
"It's about discerning what God wants us to do," Larry explained. "The church is too big for two lead pastors so there are elders. Also, it's easier for ten people to come up with discernment than an entire church membership of 500. When you look at our elder board, you have discernments for missions and for money and for mental health and counseling relationally, the legal and corporate side discernment, and a business discernment. It's a body of different gifts that God has put together to make the church run...the way He wants it. It runs smoothly but only as long as God is in it."
In this past year of serving as an elder, much has been given and expected of Larry and the other men, and for Larry it has been a privilege and joy and learning opportunity.
"My part is just a sliver with helping make decisions, with church planting, and with support," explained Larry. "It's interesting now to be a part of that background. Whatever we are talking about in an elder meeting, I approach it that God has called me to be there. I ask myself 'can I add input that is pleasing to God?' and my approach is that God wants me to be there. It's a privilege."
Larry and Cathy both believe whether it's with their time, talent, or treasure, they are simply a steward of that which ultimately belongs to God.
"In everything I am doing, job, grandkids, spending money," Larry described with care, "I now ask myself 'are we doing it in such a way that it pleases God?' Being an elder this past year has made me more aware of this. I am now wanting and seeking God more. Cathy and I want His answers."
As Larry steps into his second year on the board and with work travel taking him to other cities and visiting other churches, he recognizes even more that Citylight has something in their DNA that is just a bit different.
"We make comparisons when we visit churches," Larry grinned and said with conviction. "Cathy and I love coming home. We appreciate the Gospel preaching! Jesus is always the focus and is being magnified. We are amazed how many churches give a scripture reference but the bible isn't preached but at Citylight it is every Sunday. You hear 'open your bibles' at every gathering."
Cathy agrees and concludes the conversation with,
"I continue to know what a gift and a blessing it is to serve God wherever He calls you and to come alongside people and to minister people."
In the scripture references that Citylight uses to model their elder board, it describes very thoroughly the kind of man that is required to oversee a church. It's 'a noble task' stated in 1 Timothy, the office of an elder, but also a challenging and serious one considering the list of qualifications given. We, the church body, are blessed to have ten men, including Larry, who can serve in this role. Praise God for continuing to lead His church and calling into leadership qualified men to serve as elders.