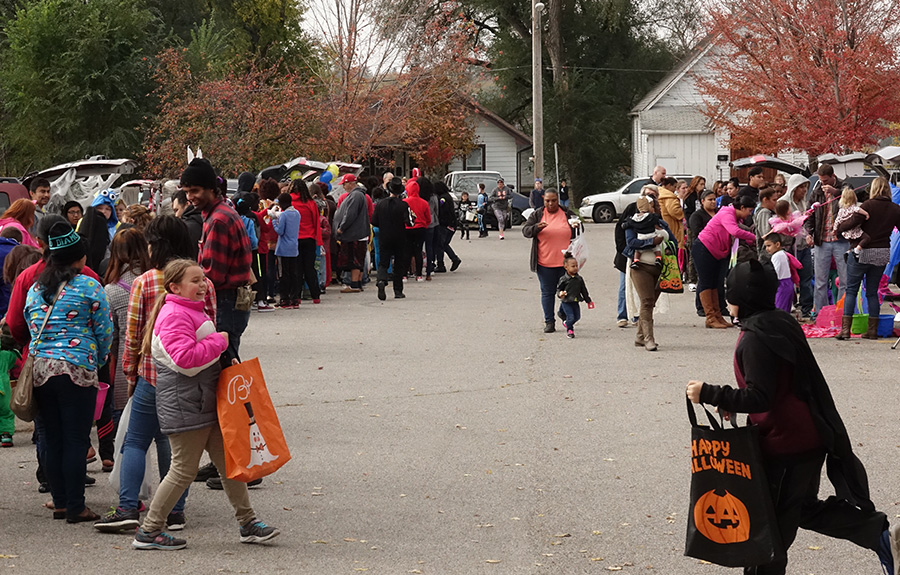 Thank you to the City Groups, families, and members of our Neighborhood Engagement Team for participating in our 2nd annual Walnut Hill neighborhood Trunk or Treat. This is a neighborhood tradition that was started years ago by another local church in Walnut Hill. When they were no longer able to continue the tradition, our partners at Walnut Hill School asked if it would be something Citylight could pick up as it meets a need in the neighborhood.
Walnut Hill is not like many suburban neighborhoods—bustling with trick-or-treaters who efficiently visit every well-lit house. Instead, most houses and apartments are dark, which makes for a less-safe atmosphere for kids. When we took on Trunk or Treat, we had no idea how many families would come.
Turned out kids and families came out in droves, decked out as princesses, super heroes and everything in between. I told our volunteers to prepare for 150 kids, but it wasn't long before our reserves were low and we were distributing candy that many in our church donated ahead of time. We served 200 hotdogs in 30 minutes! Wowzers!
Best of all, we had a great time interacting with families and had the opportunity to continue our listening project, where we survey neighbors to find out what gifts and passions they have and to identify where Citylight can join in what God is already doing in our midst.
It's so easy to drive in and drive out of Walnut Hill on Sundays without ever meeting our neighbors here. We are so grateful for all of you who invested an afternoon to serve and bless the beautiful people who live in Walnut Hill. If you want to join the Neighborhood Engagement Team and participate in future events, email kent@citylightomaha.org.